Like GearBrain on Facebook
Whether you are a gym regular with a personal trainer who knows you better than your spouse, or still putting off that first visit since buying a membership at new year, there is a fitness-tracking wearable for you.
These are generally split into three categories. At one end there are the dedicated fitness trackers; these are small wristbands which log movement (and sometimes your heartbeat, too) throughout the day and night, then send this data to a companion smartphone app for analysis.
Read More:
At the other end of the market, there is the smartwatch. These are larger, more expensive, and have touchscreen displays. They are a bit like miniature computers for your wrist, and some even have cellular connections so they can handle calls and texts without being connected to your smartphone. They also often have their own GPS chip too, so you can leave your phone at home.
In-between, we have the hybrid smartwatch. Devices in this category look more like regular watches, but have accelerometers and heart rate monitors to track your exercise and sleep, then send this data to your phone where it can be viewed in more detail.
These devices usually have a second dial on their face to show how far you have walked each day, but the rest of the data they collect can generally only be viewed on the phone app. Lastly, we have included a pair of fitness-tracking wireless earphones from Jabra.
8 fitness trackers and smartwatches to replace your personal trainer:
Fitbit Charge 3 - circa-$120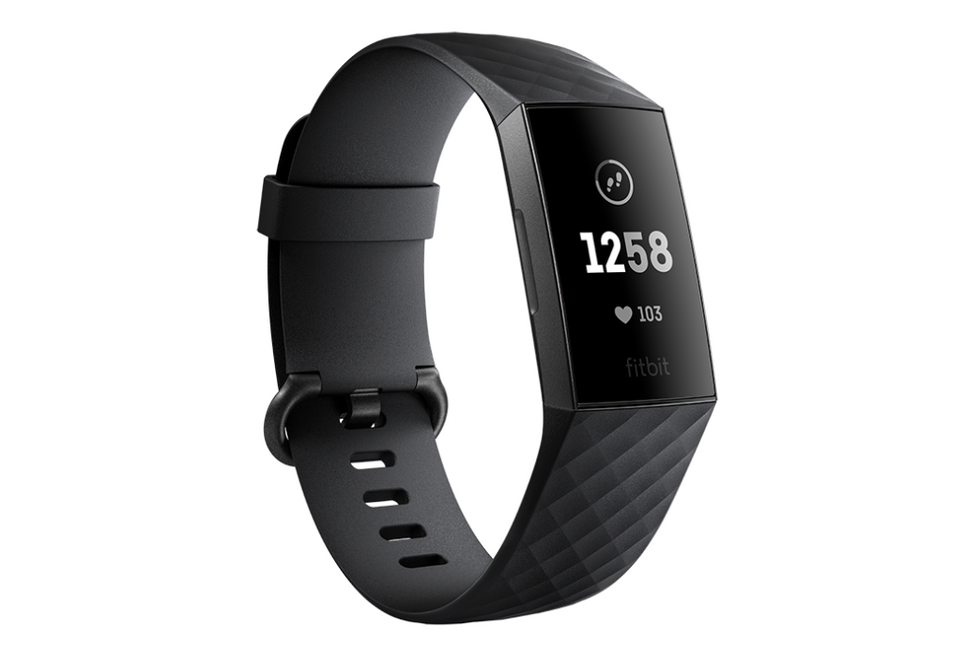 Fitbit Charge 3Fitbit
Although it's now a couple of years old, the Fitbit Charge 3 is still a strong option for a do-everything fitness tracker. The Charge 3 has a small monochrome display for showing you information at a glance, plus there's a heart rate tracker on the back, waterproofing to 50 meters, and the battery lasts six days.
It works with both iOS and Android, and although it doesn't have GPS of its own, the Charge 3 can hook up to your phone and use its locational data instead, so your outdoor runs will be accurate.
As well as fitness and everyday activity tracking, the circa-$120 wearable also tracks your sleep every night, and all data is sent to the companion smartphone app for logging and analysis.
An important thing to note is that Google is currently in the process of acquiring Fitbit. Once that happens, it will be interesting to see what happens with new Fitbit or Google-branded wearables going forwards. For now however, this wouldn't put us off from buying a Fitbit.
Withings Steel HR Sport - $200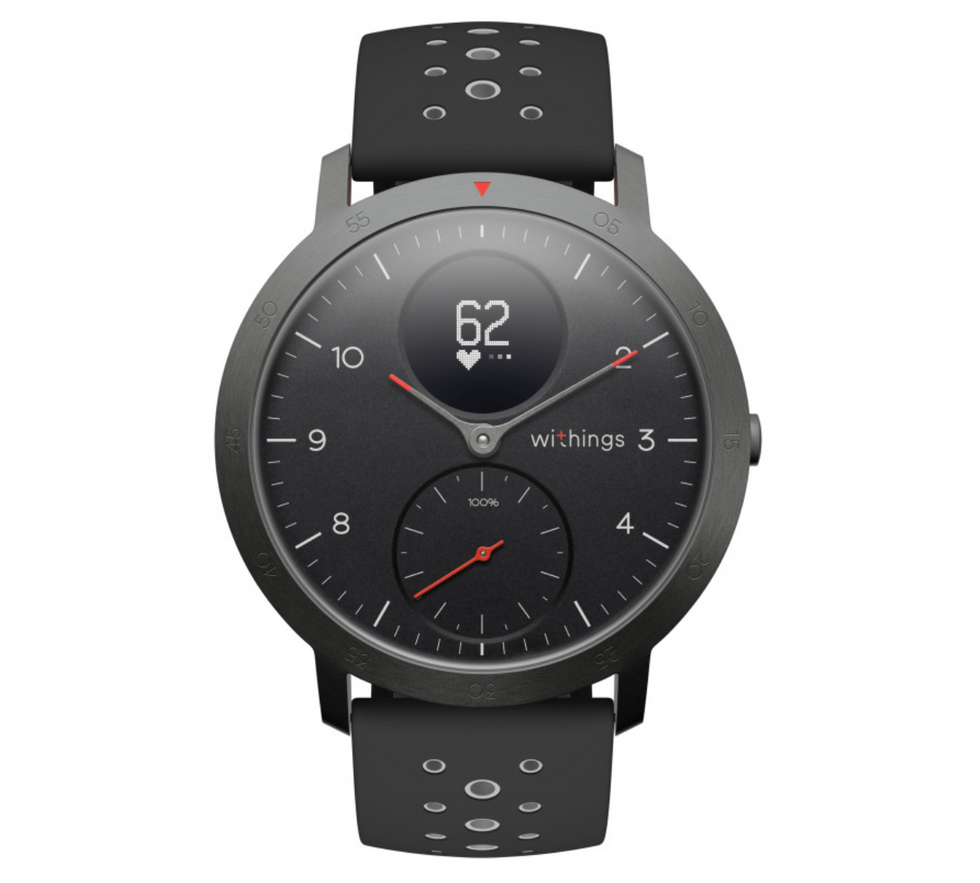 The flagship Steel HR Sport watch by Withings costs $200Withings
A 40mm hybrid smartwatch rather than a dedicated fitness tracker, the Steel HR Sport by Withings is one of the best on sale today. It has an attractive and comfortable design, an exercise-friendly silicone strap, and tracks a wide range of health and fitness metrics. These include heart rate, steps distance covered, calories burned, VO2 Max estimate, swimming lengths, and sleep cycles.

Compatible with iPhone and Android, the rechargeable Withings Steel HR Sport has a 25-day battery life (or five days when in workout mode), and is water resistant to 50 meters (165 feet).
Withings Steel HR Hybrid Smartwatch - Activity, Sleep, Fitness and Heart Rate Tracker with Connected GPS
Garmin Vivosmart 4 - $95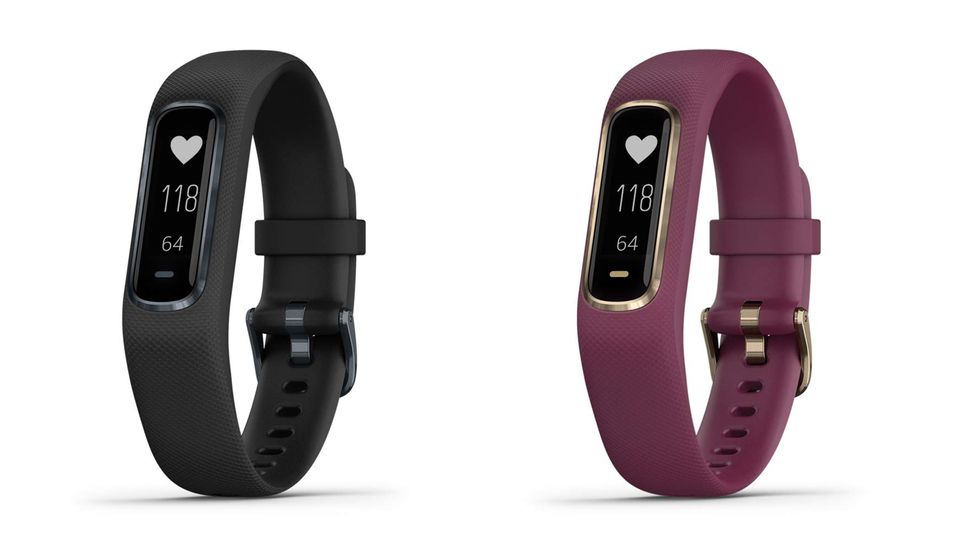 The Vivosmart 4 is prided at around $95Garmin
Boasting a very similar spec sheet to the Fitbit, here we have the newer Garmin Vivosmart 4. This tracker is slim and compact, with a monochrome display, waterproofing, activity, exercise and sleep tracking, and a claimed seven-day battery life.

There's a heart rate monitor, but as with the Fitbit this Garmin misses out on its own GPS chip.
A unique feature of the Vivosmart 4 is called 'body battery', where the wearable helps you decide when the best time is to exercise, based on your current energy levels and how active you have been during the day. A little cheaper than the Fitbit, the Garmin is currently priced at around $95.
Garmin Vívosmart 4, Activity and Fitness Tracker w/Pulse Ox and Heart Rate Monitor, Midnight W/Black Band
Jabra Elite Sport - $220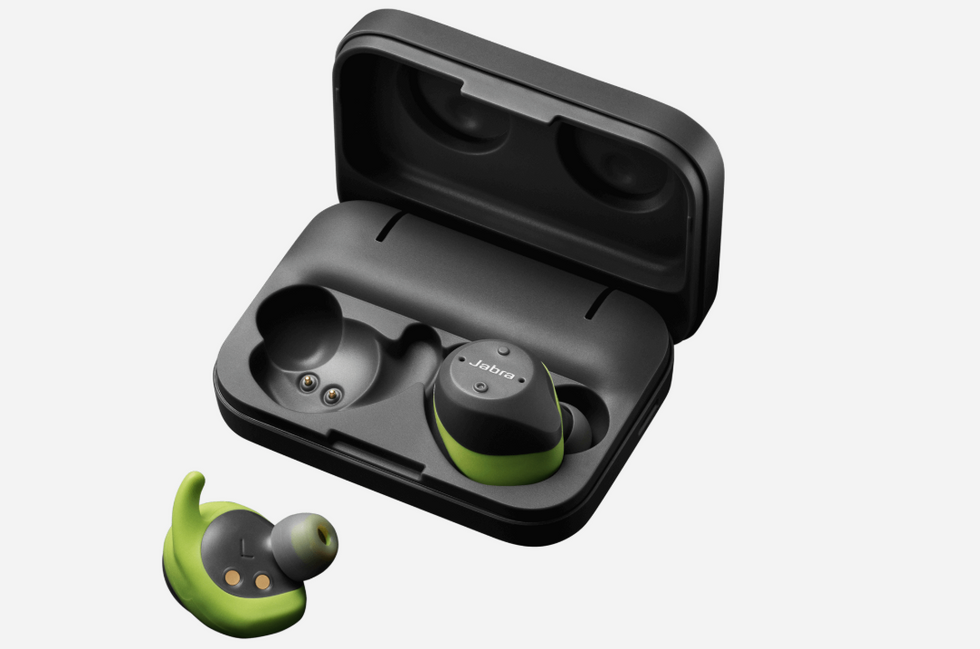 Jabra
Moving our attention from the wrist to the ears, these wireless earphones play music, take calls and give you access to your smartphone's virtual assistant. But they also include motion sensors and a heart rate monitor to become your own personal trainer.
Together with the companion app, the Elite Sport earphones talk you through your exercise, suggesting a change of pace while running, or offering words of encouragement when you're closing in on a new personal best.
Battery life is 4.5 hours, with enough energy for a further nine hours stored in the storage case, which automatically charges the earphones when they are inserted.
Jabra Elite Sport Earbuds - Waterproof Fitness & Running Earbuds with Heart Rate and Activity Tracker, True Wireless Bluetooth Earbuds with Superior Sound, Advanced Connectivity and Charging Case
Garmin Vivosport - $115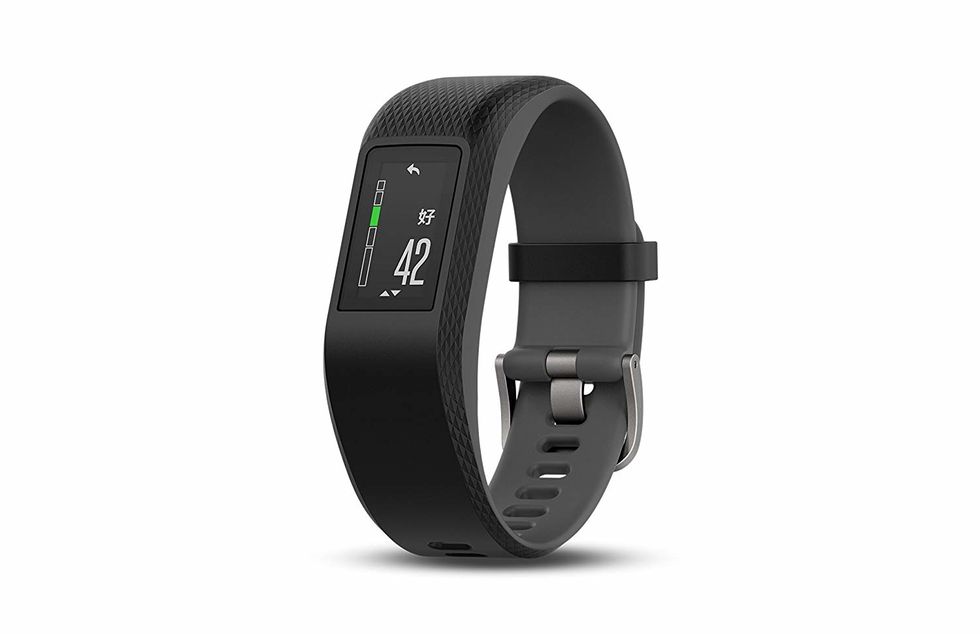 The Garmin Vivosport fitness tracker has integrated GPSGarmin
A smarter, more sports-orientated fitness tracker from Garmin, the Vivisport has a color display, plus a heart rate trackers, water resistance, a seven-day battery and integrated GPS, so you can leave your phone at home.

The Vivosport works with iPhone and Android, and the wearable comes with apps for tracking running, cardio, and rep counting for strength training. There is also a notification system for showing messages from your phone.
Garmin vívosport, Fitness/Activity Tracker with GPS and Heart Rate Monitoring, Slate
Samsung Galaxy Watch - $330 (42mm); $350 (46mm)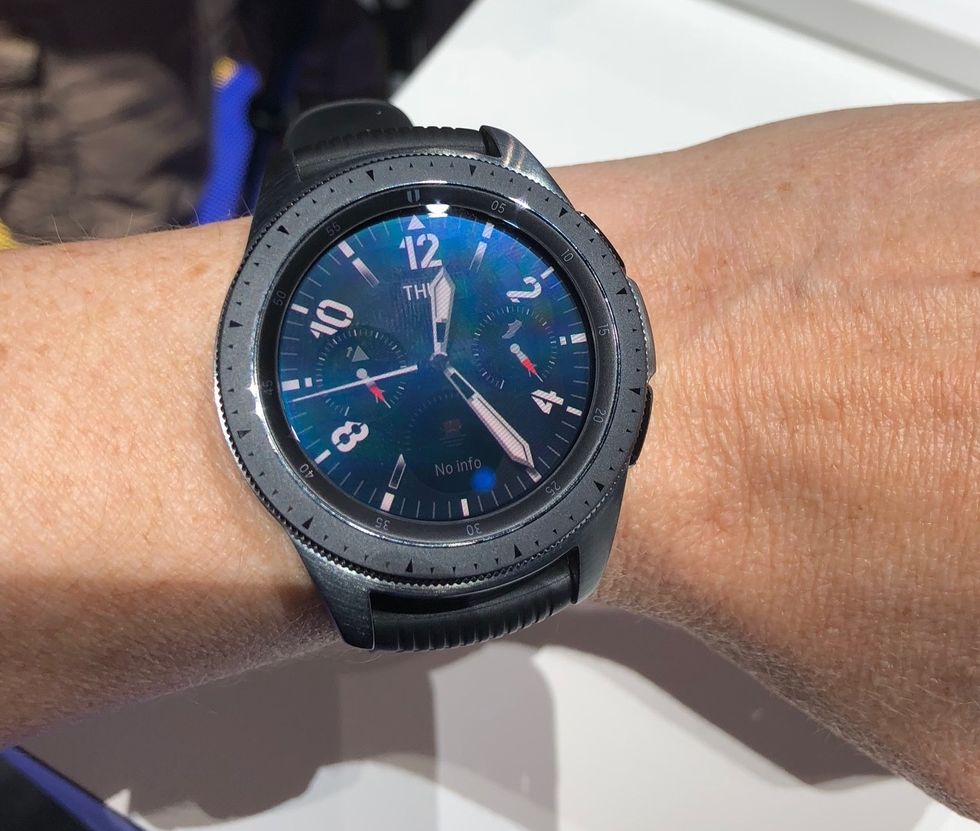 GearBrain
The Galaxy Watch by Samsung was launched in the summer of 2018 and is the company's current attempt to lure buyers away from the Apple Watch. The Galaxy Watch is available in two sizes and is a fully-fledged smartwatch; it runs Samsung's Tizen operating system with apps like Uber and Spotify, has 4GB of storage for music, and includes a comprehensive fitness, sleep and stress-tracking system.
The Galaxy Watch has a heart rate monitor and can track 40 different exercises, including running, cycling, swimming, aerobics, treadmill, weight lifting, yoga and more. The Samsung Health companion app helps you digest data collected by the watch, and is where you can set goals and add information about your diet.
A battery life of up to four days, wireless charging, contactless payments with Samsung Pay, and waterproofing to 50 meters round off a very capable smartwatch.
It is currently rumored that Samsung is working on a new smartwatch, potentially a Galaxy Watch 2, which is expected to launch in the fall.
Samsung Galaxy Watch Active 2 - $250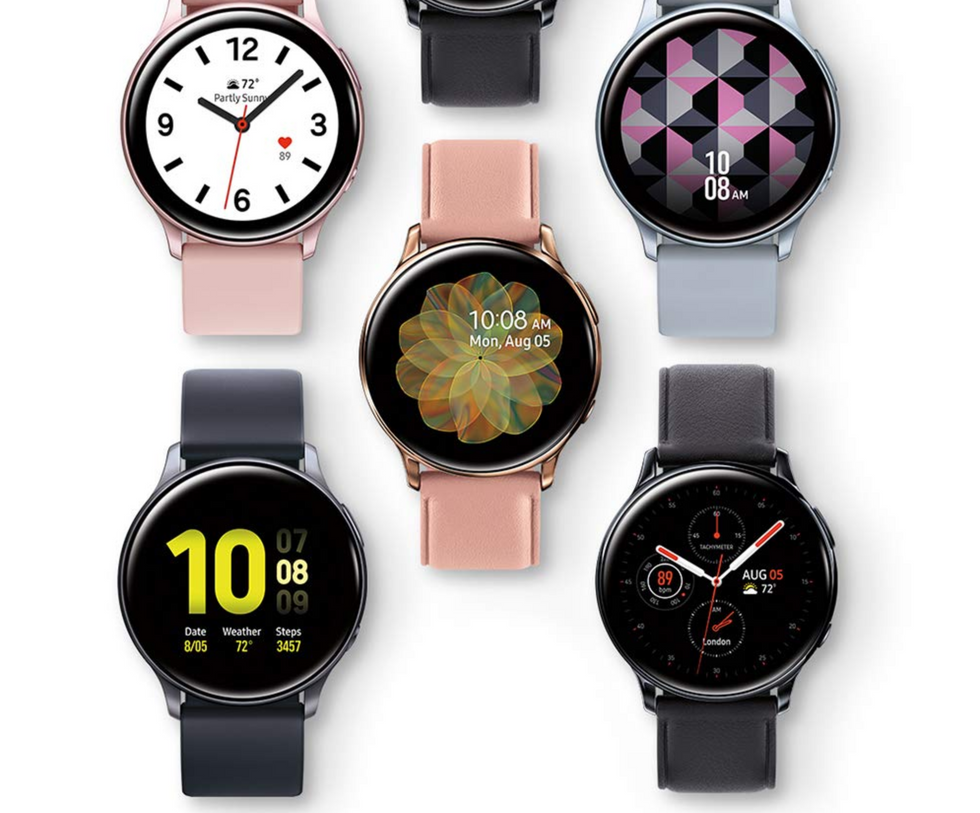 The Watch Active 2 is available in two sizes and three colorsSamsung
Samsung's most recent smartwatch, the Active 2 launched in 2019 and is a more fitness-orientated wearable than the Galaxy Watch. It is also slimmer, at just 40mm, and (to our eyes at least) has a classier design. Available in black, silver and pink, the Active 2 has a heart rate monitor and can track a huge rang of sports and exercises, as well as running, swimming and cycling.

Throw in sleep tracking, and you've got a highly capable smartwatch that is just about a match for the latest Apple Watch, but with a significantly lower price. If you're an Android user in the market for a fitness-friendly smartwatch, this is well worth your consideration.
Samsung Galaxy Watch Active2 W/ Enhanced Sleep Tracking Analysis, Auto Workout Tracking, and Pace Coaching (40mm), Aqua Black - US Version with Warranty
Apple Watch Series 5 - from $399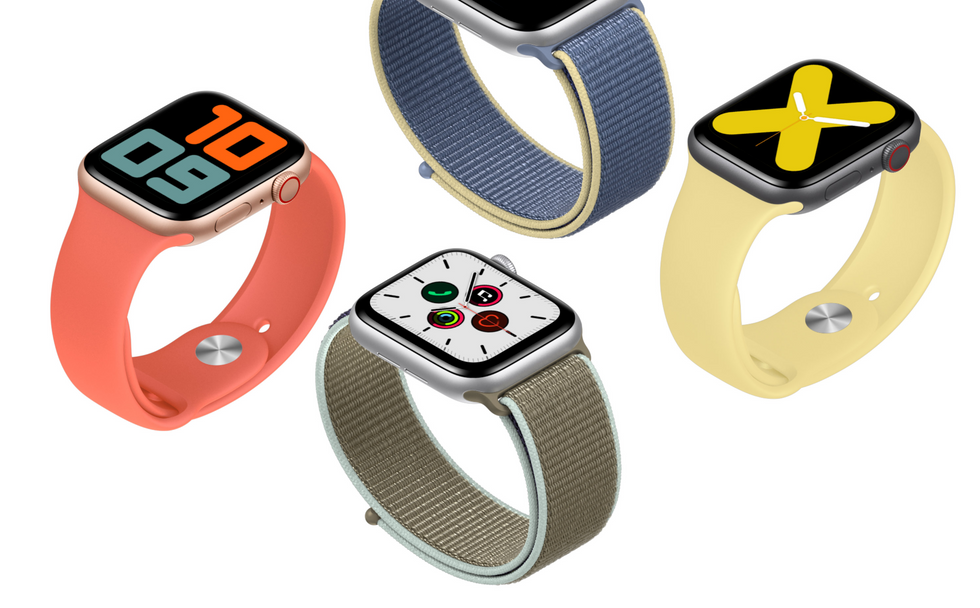 The latest Watch Series 5 starts at $399 Apple
The latest Apple Watch launched in the fall of 2019 and includes an always-on display for the first time. It also has the same heart rate tracker and ECG app as the Series 4 from 2018. There's also fall detection, which alerts the emergency services if you take a heavy fall and don't get up, plus GPS, 4G cellular as an option, and two case sizes of 40mm and 44mm.

The Apple Watch doesn't yet track sleep natively, but there are many third-party apps to take care of that for you, and many exercise apps if you don't want to use Apple's own.
Available in a range of finishes, and with interchangeable straps, the Apple Watch is the most comprehensive smartwatch range on sale today, and it also happens to be one of the best fitness trackers too. What's more, if you have a lower budget than the $399 needed for a Series 5, the Series 3 is now offered at $199.
Apple Watch Series 5 (GPS, 40mm) - Space Gray Aluminum Case with Black Sport Band
Coming soon
As with any sector of consumer technology, the smartwatch and fitness tracker market is always on the move. For 2020, we expect to see the Apple Watch Series 6 in September, with the potential for a new Samsung watch and also a first smartwatch from Google once the Fitbit acquisition has been completed.
Like GearBrain on Facebook