Like GearBrain on Facebook
Dating does not always come easy, even when you're with the right person. But with the right help, planning that perfect night out can seem effortless. These apps and subscription services can locate a last minute dinner reservation, get you a personal valet, and even plan the entire event. Then all you need to do is focus on love — rather than logistics.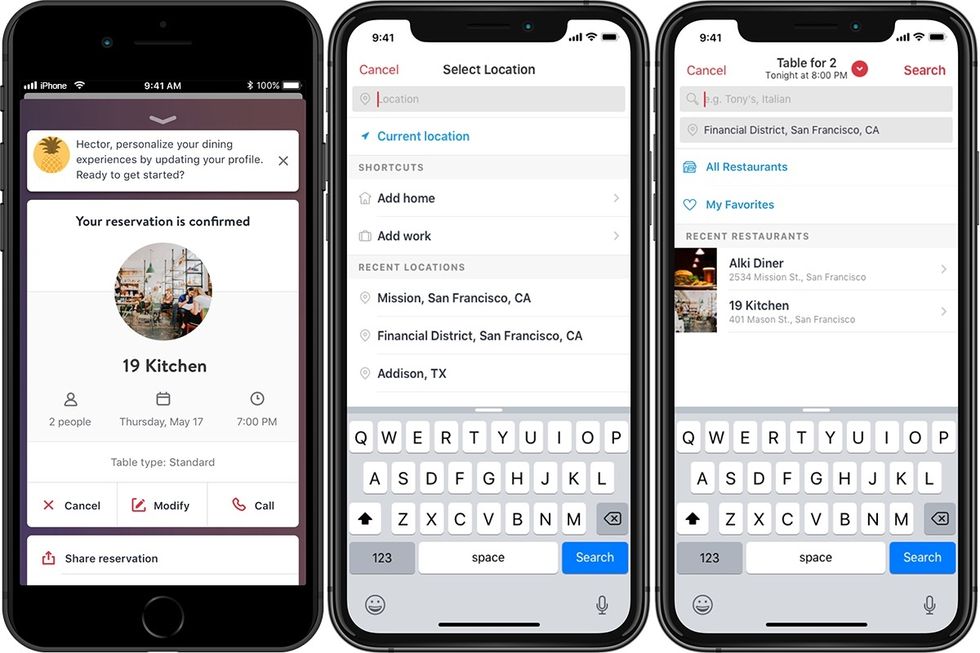 Find reservations by city, date and even styles of cuisine through the Open Table appOpen Table
OpenTable
Showing up for supper without a reservation is a big mistake, especially if you live where dining out is competitive sport. Pre-plan and book beforehand with the reliable, and free, OpenTable app. The service launched in 1999, if you can believe it, so you can be sure its technology is always on point. With more than 48,000 restaurants in the OpenTable system, you'll find whatever cuisine you're craving.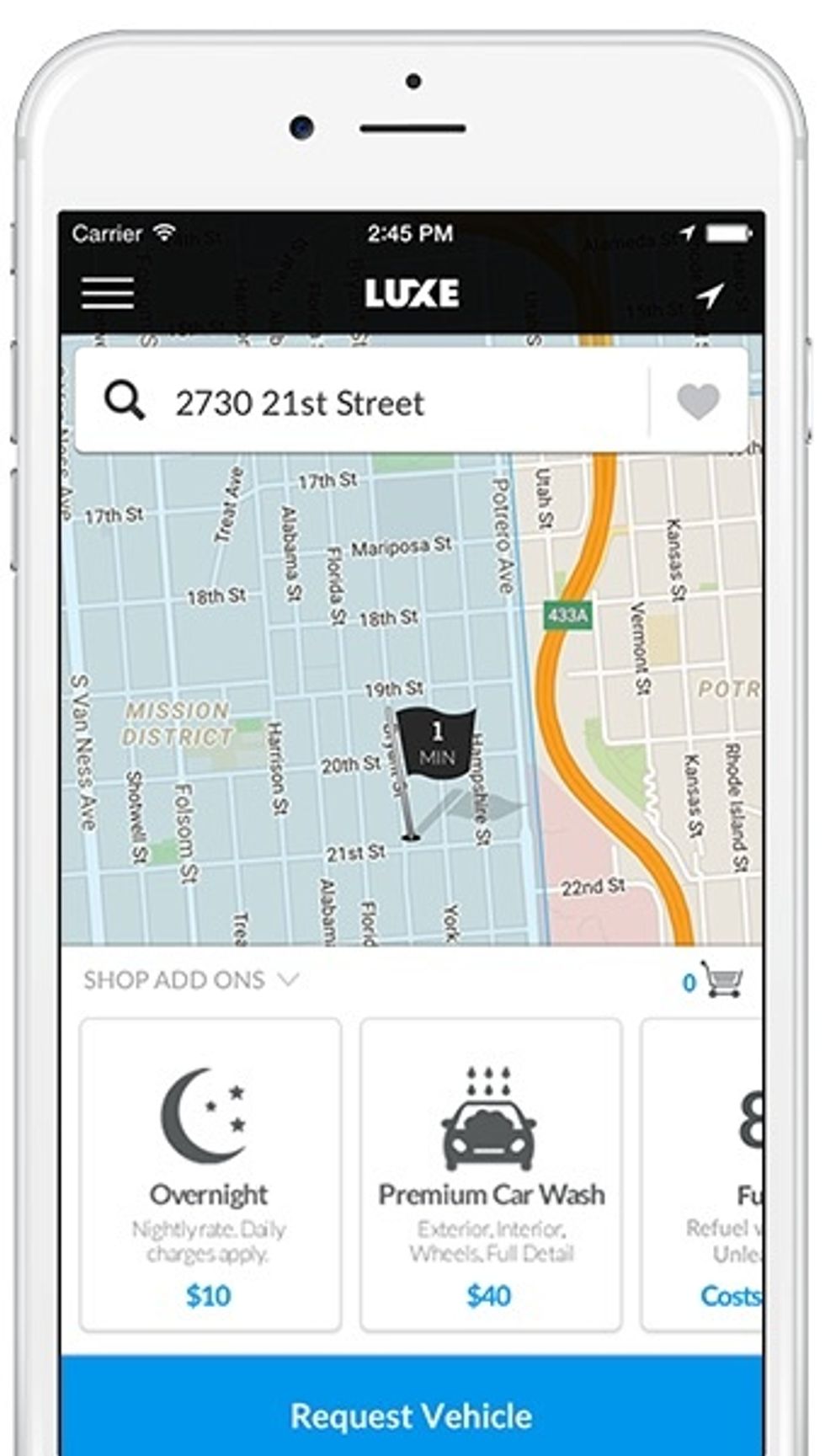 Get a personal valet to park your car, gas it up and even take it for a car wash through the Luxe appLuxe
Luxe

Catching a cab, Uber, or Lyft is always an easy way to get around, but if you insist on doing the driving, with Luxe, parking won't be a problem. Think of the company as your personal valet, with door-to-door service you'd expect would cost much more. Luxe can even get your car cleaned and gassed up for your ride home. Rates are different depending upon where you live, but the average cost comes to $5 for each hour.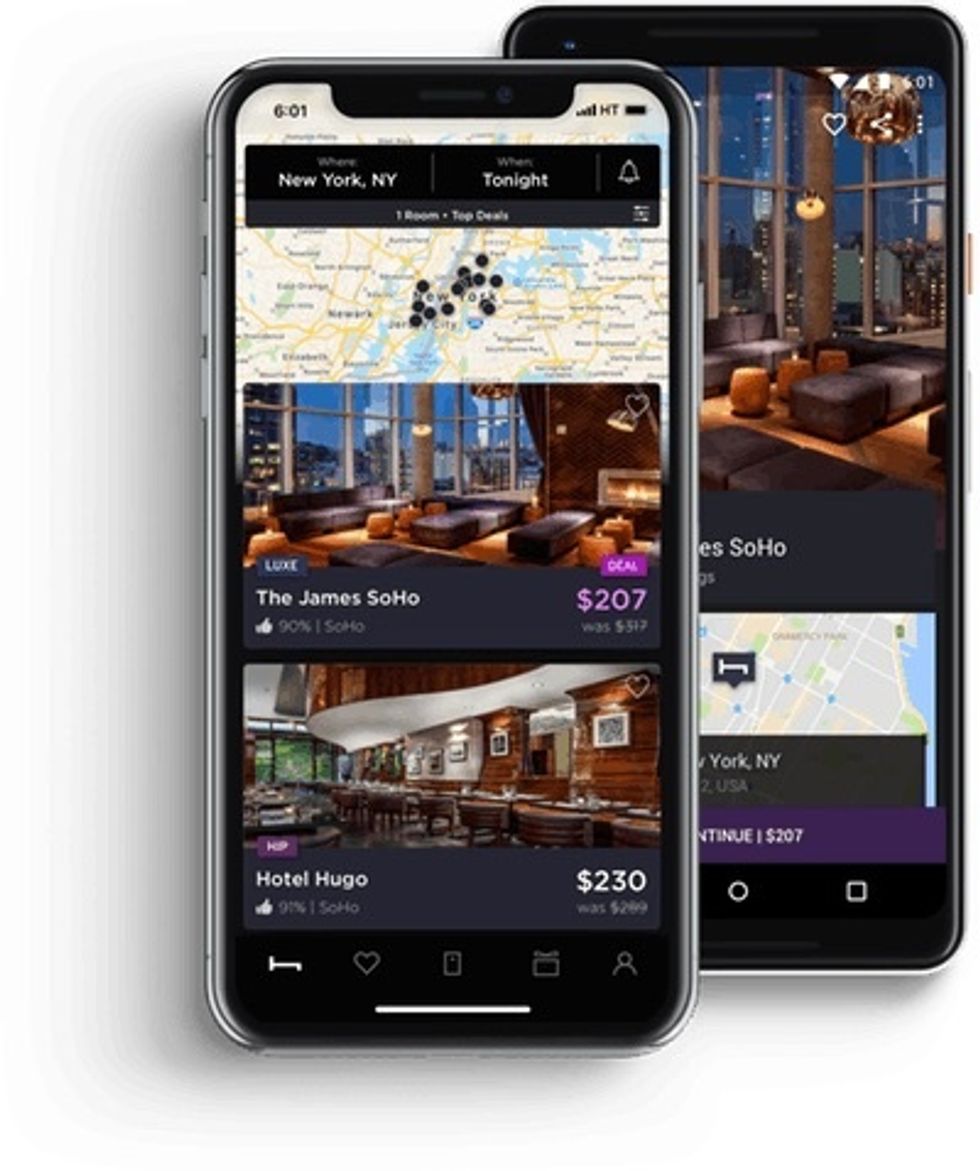 Find last minute hotel rooms, deeply discounted, through the HotelTonight appHotelTonight
HotelTonight

If your date night plans are shaping into more of a weekend away, check HotelTonight for last minute bookings at better prices. The site is free, and you can scroll by hotel type, city, amenities, or other attractions. HotelTonight also includes reviews and reliable ratings.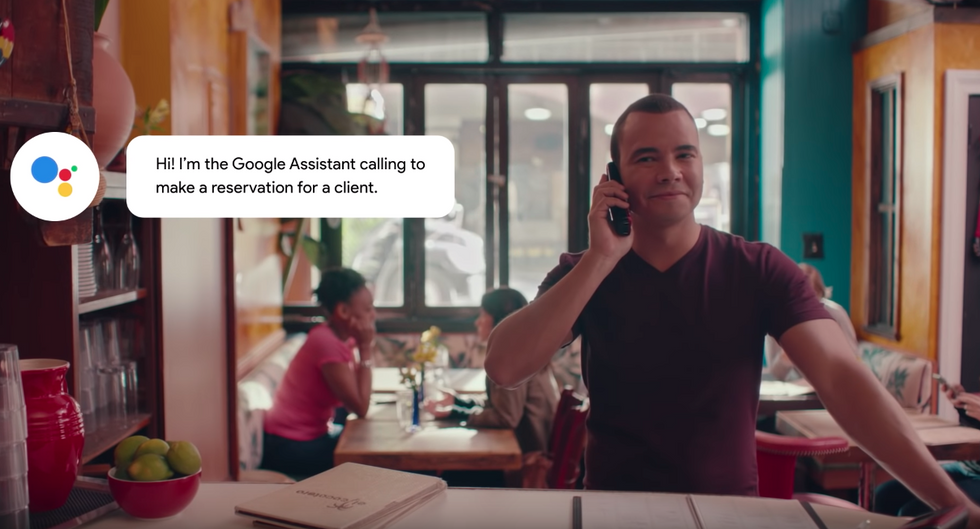 Pixel phones can put Google Assistant to work making hotel reservations for customers Google
Google Assistant With Pixel Phone Via Duplex

Don't even have time to call a restaurant on your own? Let Google Assistant help book your reservation, using Duplex technology through a Pixel phone. Use voice commands like you normally would and Google Assistant will ring up the restaurant to see if they can squeeze you in for dinner. If the reservation works out, you'll be alerted on your phone and calendar — and your date will never know you didn't do the dirty work. Read more about this feature here.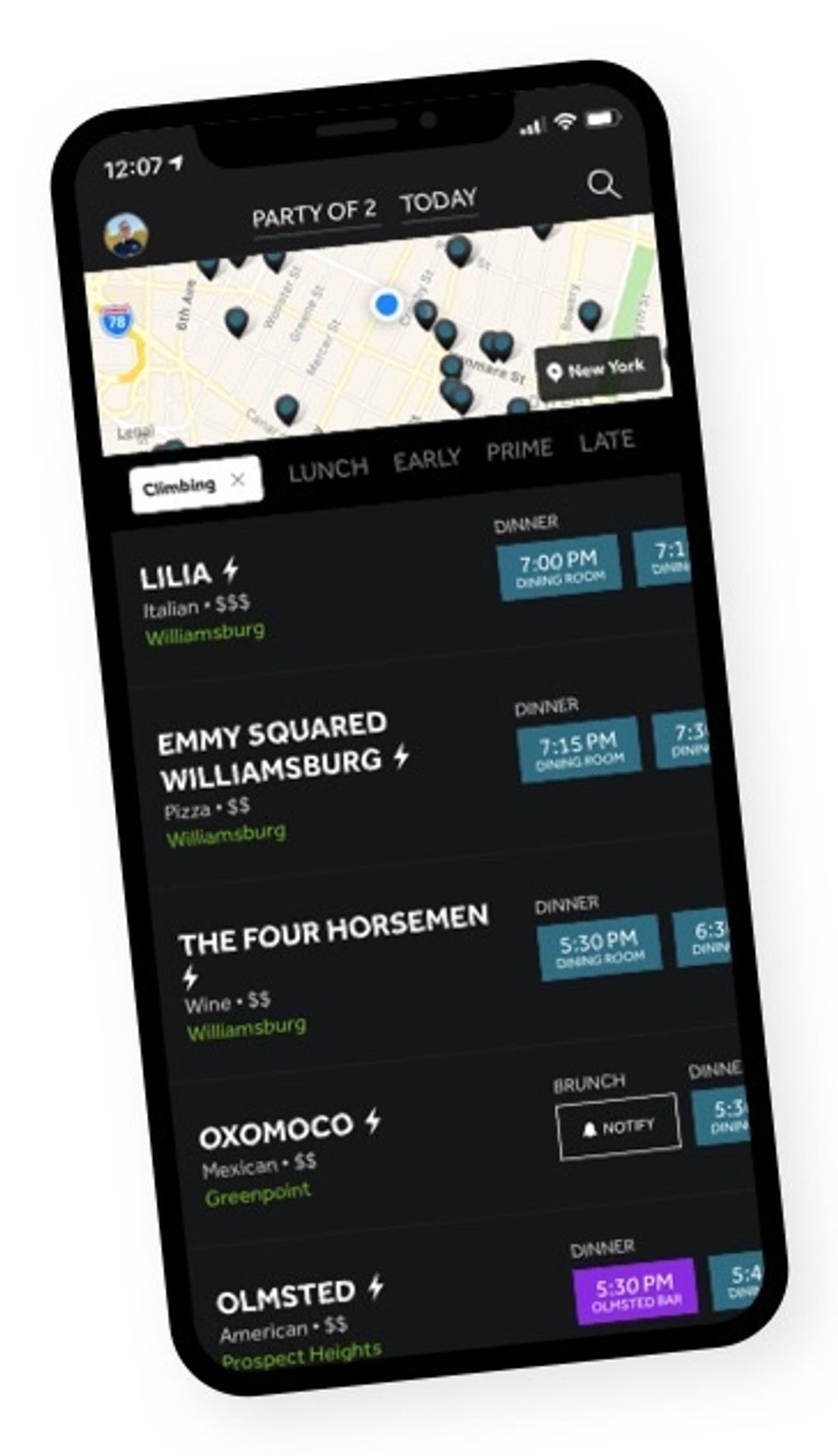 Restaurants are listed by how popular they are, and also price, letting people find hard to find reservations through their phoneResy
Resy

Resy (free) is a lot like OpenTable, providing a convenient resource for making reservations. Resy takes it up a step with trending hot spots, and may help you snag that hard-to-get table. See pics of people's plates and pick a place that you and your date will love dining at based on types of cuisine.

A romance novel told via an app, the Romance Club lets listeners pick their own detailsRomance Club
Romance Club - Stories I Play

Get in the mood for a real life love affair by brushing up on your social skills. Play Romance Club – Stories I Play (free, with in-app purchases) and get lost in an interactive story of sweet seduction. Customize your fairy tale and date without the drama. The steps and scenarios in this relationship are up to you, so make wise choices you can put to use when date night rolls around.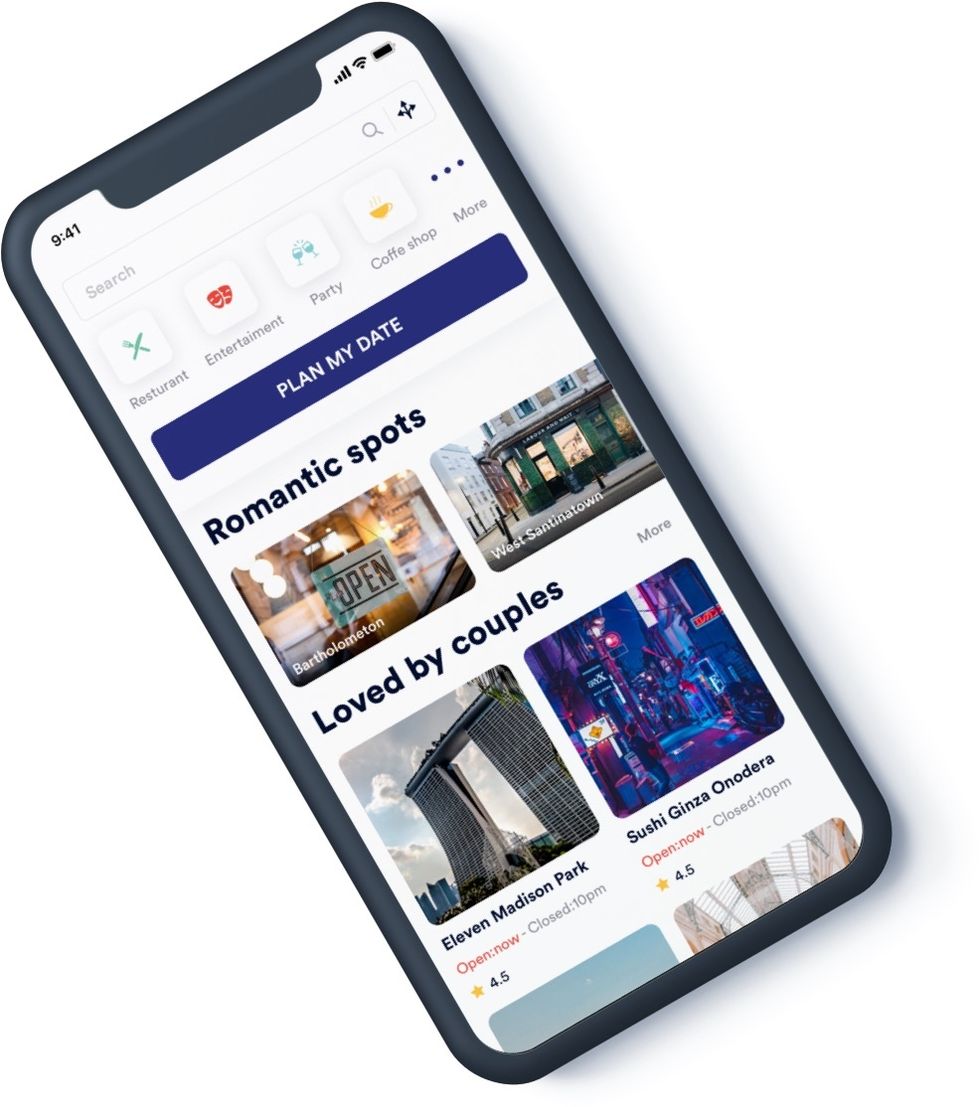 A subscription service, Happily Datebox will plan out every detail of your date — even baking someone a sweet surpriseHappily Datebox
Happily Datebox

Finally, for those who aren't the best at thinking up interesting date night concepts, let Datebox do the work for you. Get a monthly subscription (with 50 percent off the first date with "GET50OFF") and you and your mate will never be bored doing the dinner and a movie thing every weekend. From love notes to classes, to baking something sweet, this box is the wingman you can rely on. They'll even provide you with playlists and topics to talk about on your outing Perhaps you'd be better off not telling your significant other how you came up with all these cute ideas. Subscription starts at $7.99 a month.
Like GearBrain on Facebook