As the weather warms, these technology gadgets and gear can help you make the most of your outdoor space. Your porch, garden and yard were all made for more than potted plants and bare benches. Get your space up-do-date with devices that extend your living space outside, while adding modern touches.
Sylvania - SMART+ Outdoor Color Gardenspot Starter Kit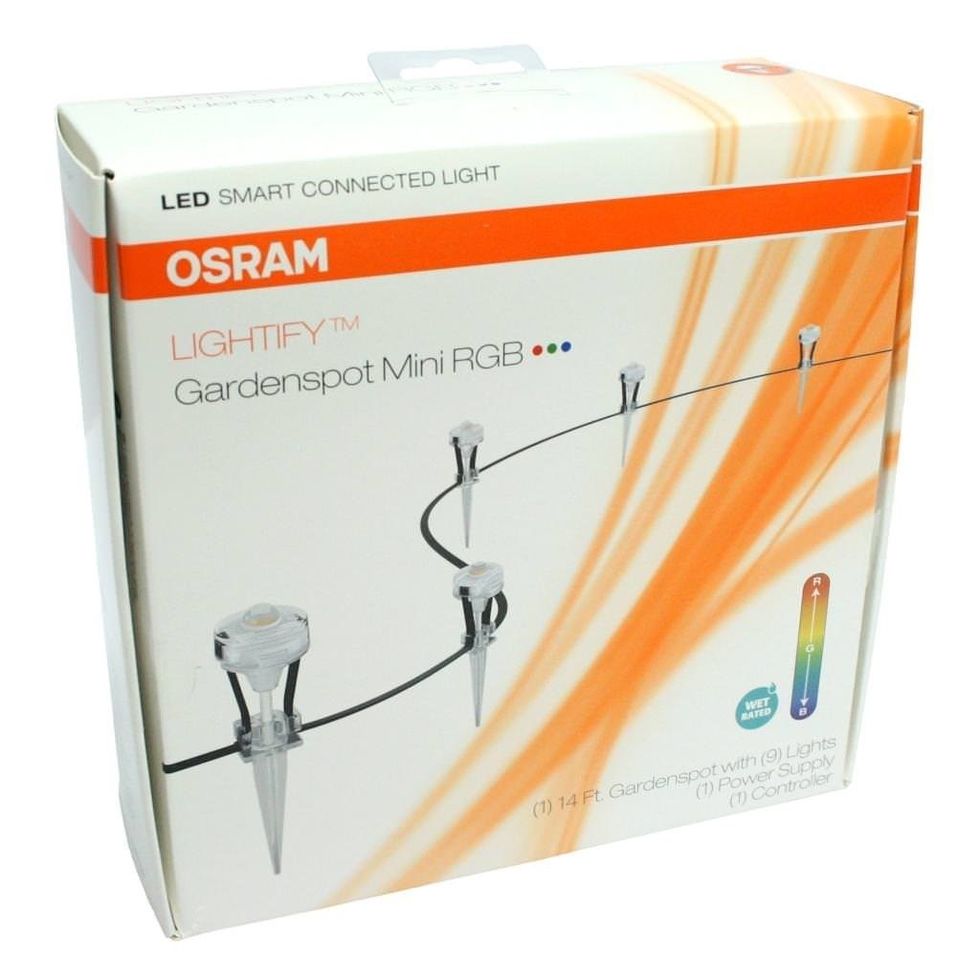 The Sylvania Gardenspot Starter Kit has nine lights and connects through a Zigbee hub for voice control
Sylvania
Now that your garden has been given nature's green light to grow, count on Sylvania's SMART+ Outdoor Color Gardenspot Starter Kit to light up your flowerbeds and brighten up your backyard's beauty. LED lighting with nine lights, coordinating stakes, and a 14-foot string allows you to cover a substantial area making it sparkle which this $51 lighting kit. Connect to the ZigBee hub and activate your lights via voice control for hands-free functionality. Simple, subtle, and ready.
Traeger Ironwood Grill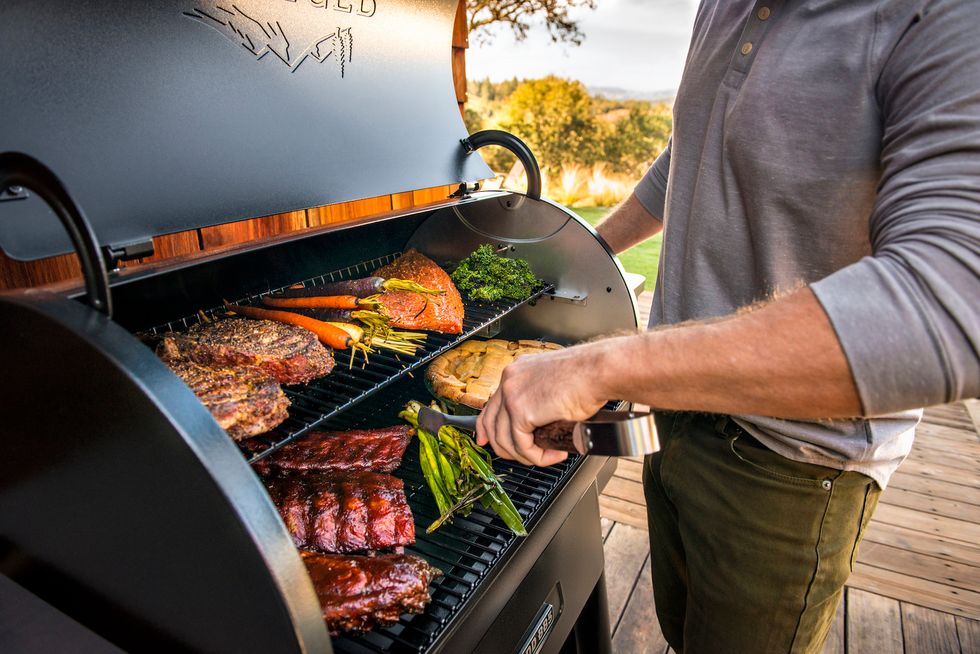 The Traeger Ironwood Grill has smart controls so you can set timers, change temperatures and monitor your cooking if you step away
Traeger
Outdoor grilling is one of the tastiest ways to enjoy dining during the nicer weather. But all that time flipping burgers takes the fun out of the food. Eating it is the real enjoyment; standing over a hot flame isn't exactly exciting. With Traeger Ironwood Grills, you can spend more time talking to friends rather than tending to tenderloins. While you should never leave grill completely unattended, smart controls allow you to set timers, change temps, and control other grill functions from afar. Along with the high-tech perks, this is an overall great grill with lots of room to cook enough for a large party. Plus, use the app for mouthwatering recipes provided by Traeger's team and input from the outdoor cooking community. Plan to spend about $1400, the starting price for this newest line.
Maximus Camera Floodlight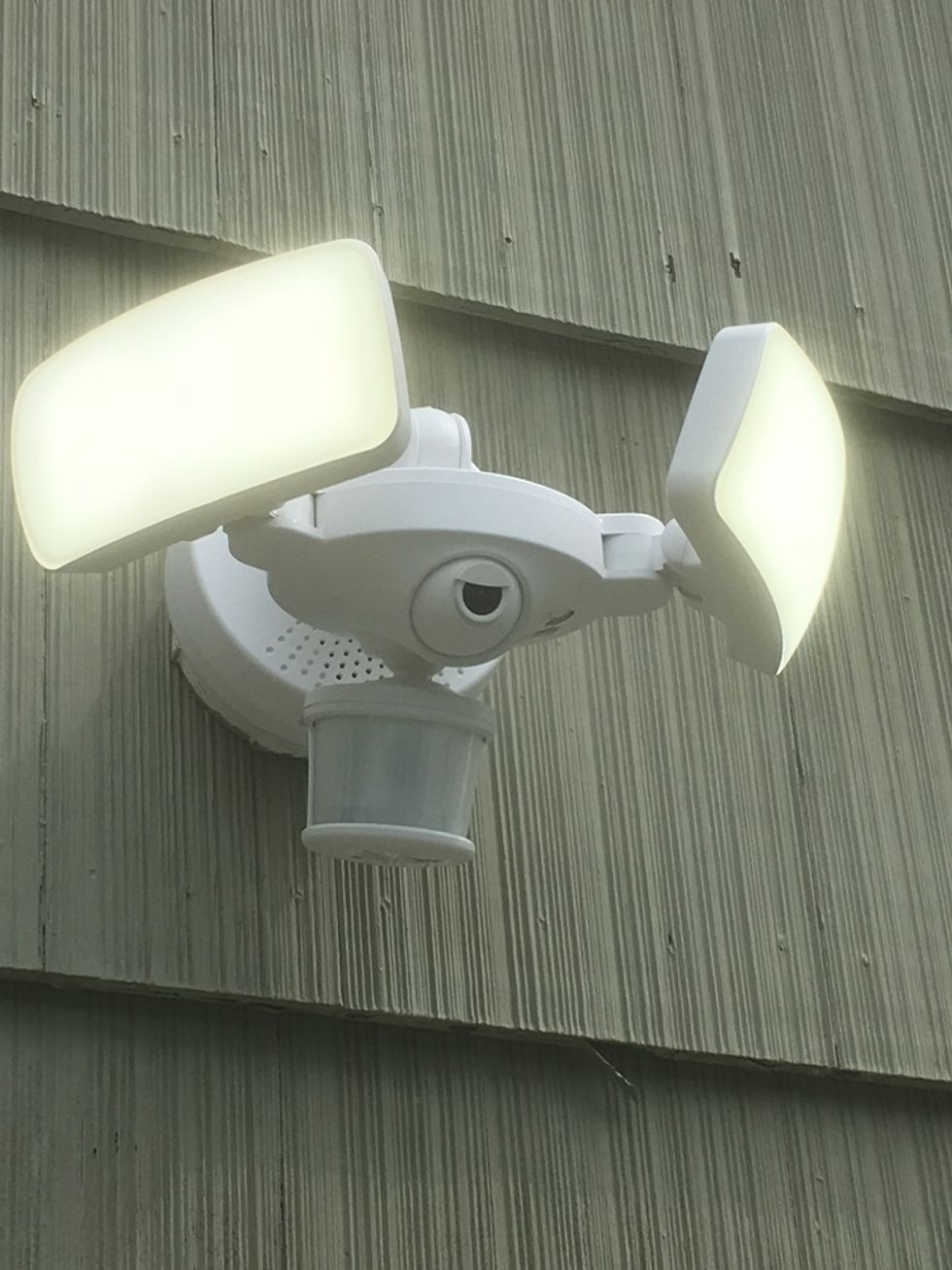 Maximus can light up your yard, while also adding a layer of security
GearBrain
Revolutionary range, 270-degree detection, and superior security to help you sleep better at night, the Kuna Maximus Camera Floodlight is a practical and protective addition to your porch. Paired with the Kuna app, this $274 floodlight is always at your fingertips, with live-streaming and recording, even AI and live-talk capabilities. Super bright and blind-spot-free, this easy-to-set up camera/light is weatherproof and will give your home a much-needed, high-tech safety measure. Learn more about the Maximus Camera Floodlight in this GearBrain review.
Rachio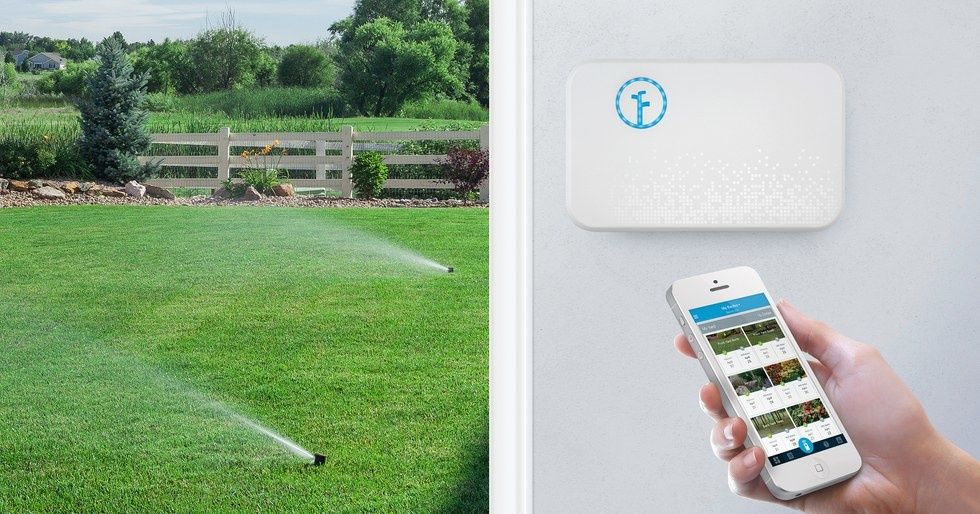 Enjoy your garden, plus keep it lush through the eco-friendly Rachio by setting up efficient watering schedules
Rachio
Watering the lawn has never been so simple. With Rachio, smart sprinkling is a snap, with app-connected ease that makes caring for your outdoor areas a no-brainer. Set up schedules in pre-determined zones via your smartphone so you never forget (or get too lazy) to tend to your lawn, keeping it lush and lovely. The wireless flow meter detects leaks before they become a big problem. Rachio is EPA certified, saves water, and can integrate with your other connected devices for a garden that's as good as it gets. Learn more about Rachio in this GearBrain review, and pick up a second generation Rachio for $149, or the newest in the line for about $230.
Philips Hue Garden Lights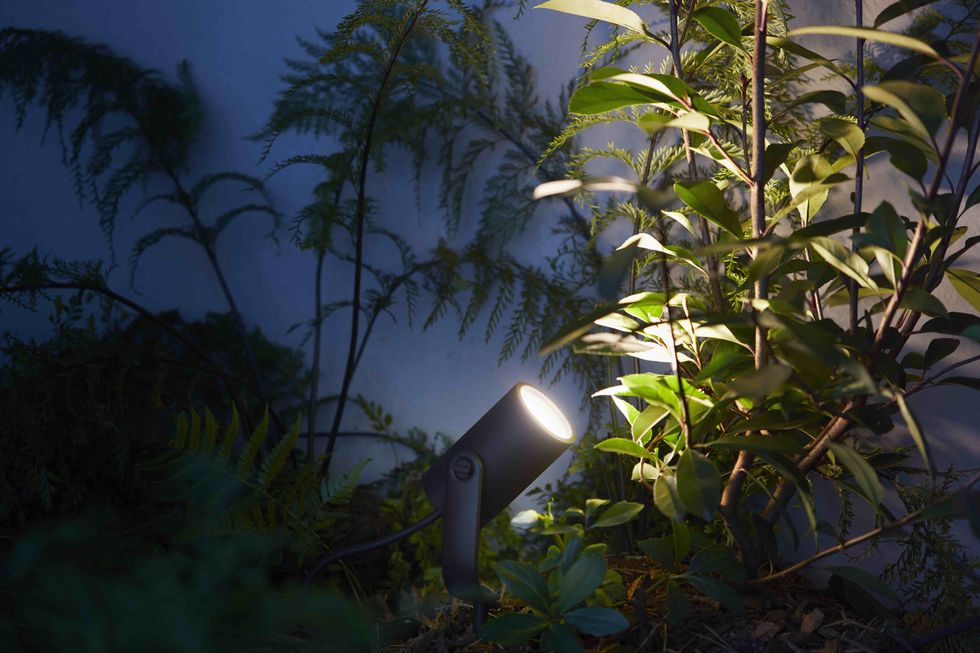 Decoratively light up your yard and garden with spot lights from Philips Hue
Philips Hue
With the power of Philips Hue, you can illuminate your porch after dusk to enjoy your outdoor time even after supper. Not only will these gorgeous garden lights allow for better vision when the sun sets, but you can create an ambiance for sultry summer nights or the perfect party atmosphere. Wall-mounted, fixtures, spotlights, and more, there's a wide variety to suit many spaces and styles. All the bulbs can shine with color, adding extra flair to an already fine product. Connected, Philips Hue Garden Lights, including the Calla, can be pre-scheduled to turn on and off, have motion sensing abilities, and can be linked up to Google Assistant or Amazon Alexa for voice commands, so you can sit back on that rocking chair and relax. Read more about Philips Hue Garden lights in this GearBrain write-up, and discover which bulbs may work best for you.
 GE Z-Wave Plug-in Outdoor Smart Switch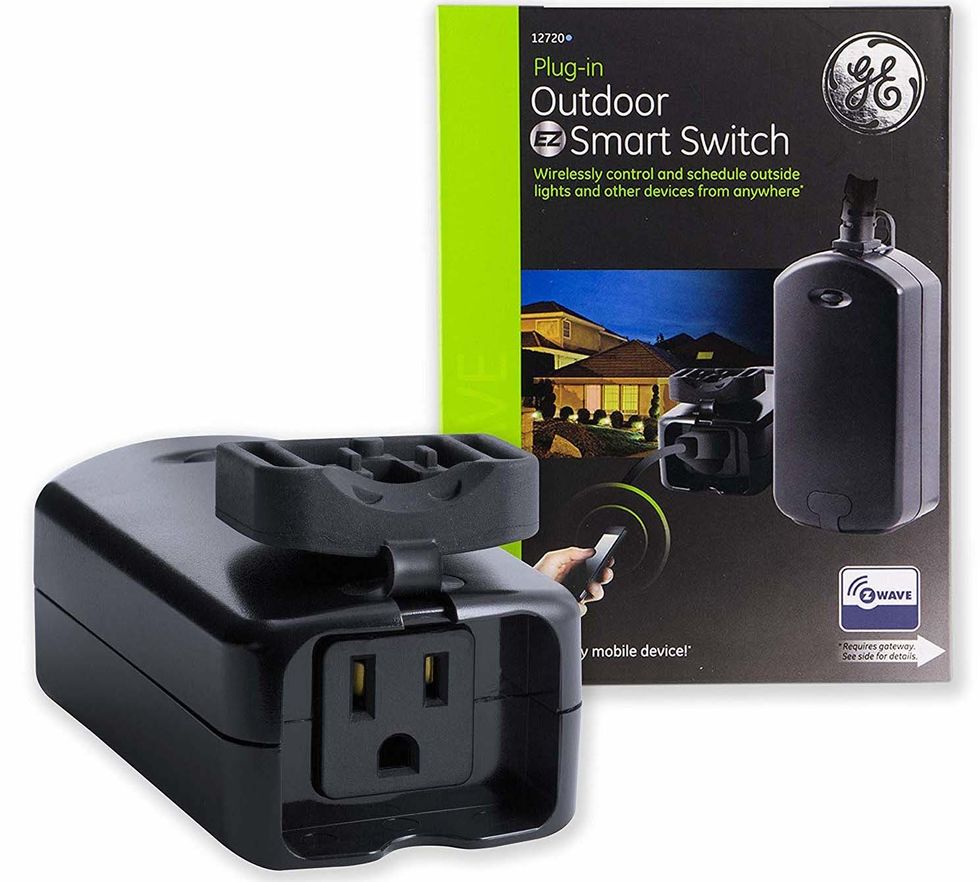 The outdoor smart switch from GE lets you link and control Z-Wave devices all from one smart hub
GE
With all the new gear you've got going in your garden, you'll need a hefty and high-tech switch to get it all started. GE's Z-Wave Plug-In Outdoor Smart Switch is the solution to "juice up" your devices wirelessly and with weatherproof protection. As its Z-Wave compatible, the $63 light includes a variety of outdoor bulbs and able to connect with plug-in appliances for all your outdoor entertaining. All you need is a smart hub and you're set to manage your outdoor gizmos from anywhere.
iRobot Terra Robot Mower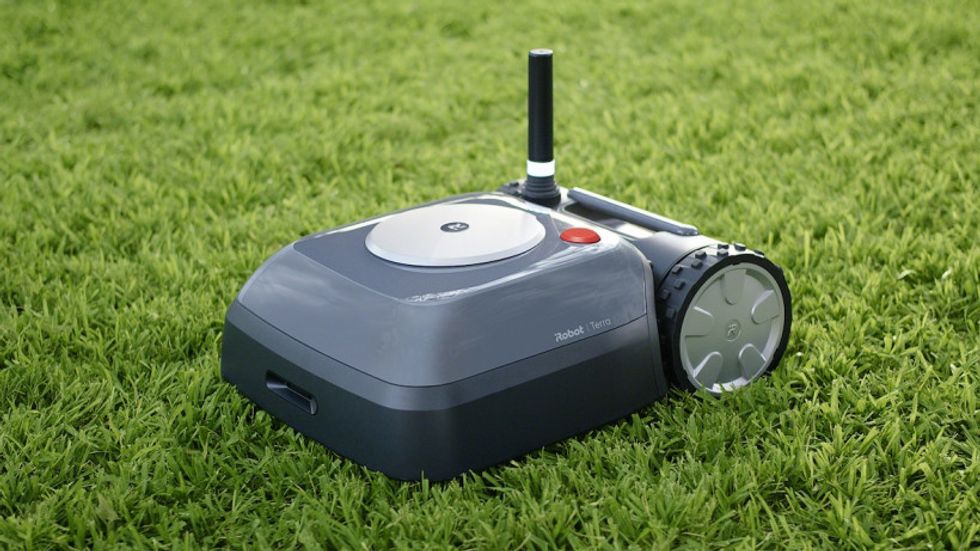 The Terra robot mower from iRobot keeps your lawn clipped while you relax and enjoy the summer sun
iRobot
iRobot's Roomba is all the rage, but when it comes to lawn care, iRobot is ready to get to work outdoors with its Terra Robot Mower. Smart mapping technology means Terra won't miss a blade, and by way of app, you can control every cut without getting up from your porch swing. When Terra is done with the dirty work or needs a recharge, it sends itself back to the charging station to get ready for the next go 'round. Just like their indoor vacs, this mower is efficient and effective, leaving you more time to relax while the chores are completed. Learn more about Terra here.
GearBrain TV - Smart Home & Digital Health Trends with Flex - Part One www.youtube.com