Like GearBrain on Facebook
Volkswagen has completed a $2.6 billion investment in Argo AI, a Pittsburgh-based autonomous vehicle startup.
The huge cash injection comes just four year after Argo was founded in 2016. The company came out of stealth mode in 2017 and announced it had been bankrolled by a $1 billion investment from Ford, for which it is creating self-driving vehicle technology and high definition maps.
Read More:
Now with VW on side too, Argo is in the fortunate position of having major investment from tier-one car makers on both sides of the Atlantic.
Part of the deal will see Autonomous Intelligent Driving, a self-driving subsidiary created by the VW Group in 2017, absorbed into Argo AI. The division's Munich, Germany offices will become the new European headquarters of Argo.
This means the company now has offices in Detroit, Palo Alto, New Jersey and Munich. Argo said in a blog post confirming the VW investment that the move means it is "the only self-driving technology platform company with partnerships and commercial agreements for deployment across the US and Europe."
Argo AI operates fleets of autonomous vehicles mapping streets and testing its technology on public roads in Austin, Miami and Washington, DC. With the VW deal complete, the company now has over 1,000 employees.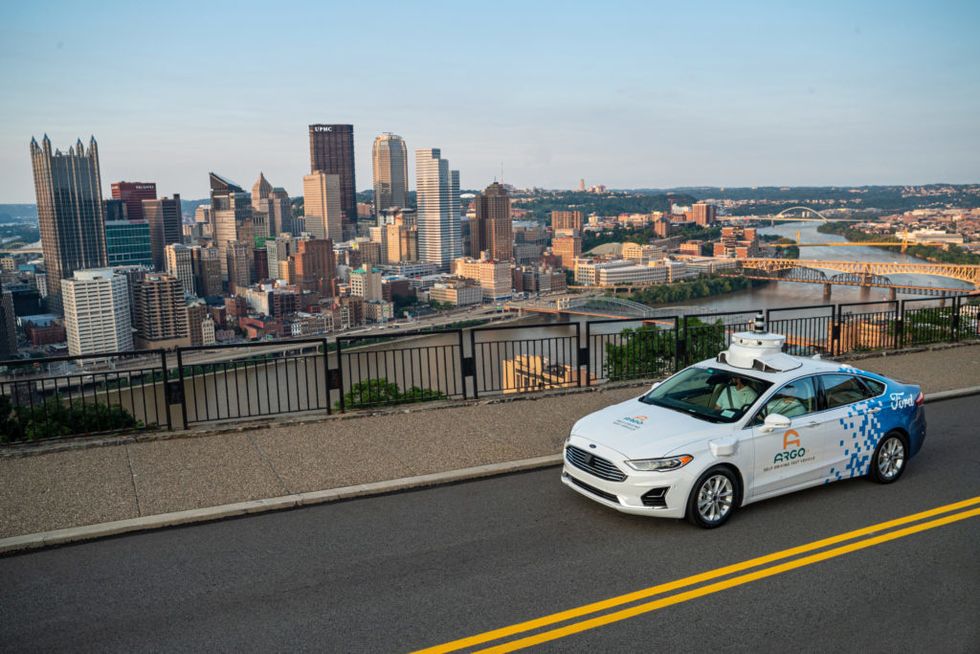 Argo came out of stealth mode with Ford investment in 2017Argo
The partnership with VW Group was announced in July 2019, and has taken until now to be confirmed and put into action.

Brian Salesky, chief executive of Argo AI, and Reingard Stikke, vice president of Argo Munich, said in a joint statement today: "Our mission is built on the importance of developing trust in self-driving technology. Now that we will be working across two continents with our partners Ford and Volkswagen, that mission is more important than ever."
With Ford and VW, Argo AI finds itself in a position to deploy driverless technology across a huge geographic area – something Silicon Valley or Detroit startups cannot match.
John Lawler, CEO of Ford Autonomous Vehicles, said in a blog post: "While the uncertainty of today's business environment has created challenges for partnerships and investments in the self-driving space, this collaboration remains on track and will be a positive development for everyone involved."
Recognizing that VW's investment in Argo's technology is no bad thing, Lawler added: "Building a safe, scalable and trusted self-driving service, however, is no small task. It's also not a cheap one...With Volkswagen's investment in Argo AI, we will now share the cost of developing Argo AI's technology."
BOSS Audio BVCP9685A Apple Carplay Android Auto Car Multimedia Player - Double Din Car Stereo, 6.75 Inch LCD Touchscreen Monitor, Bluetooth, MP3 Player, USB Port, A/V Input, Am/FM Car Radio
From Your Site Articles
Related Articles Around the Web
Like GearBrain on Facebook