Like GearBrain on Facebook
Most companies testing driverless cars use lidar technology to help them understand their environments. However, being very expensive means the light-based sensors are not fitted to cars people can actually go out and buy.
Instead, the plan for most automakers is to eventually produce fleets of driverless vehicles using lidar to act as a form of public transportation.
Read More:
Volvo, however, has a different plan. The Swedish carmaker said this week it intends to equip its future production vehicles with lidar sensors, installed subtly above the windshield. These will be sold to the public, just like cars are today, and use the lidar sensors to enable autonomous driving.
At first, Volvo says this will mean hands-off capabilities on the highway. Depending on exact circumstances and abilities, this likely puts the vehicles somewhere between level three and level four on the five-point autonomous car scale, with level zero being entirely human-controlled, and level five having no steering wheel or pedals.
Volvo believes it can get the price of lidar systems low enough - currently in the range of tens of thousands of dollars per vehicle - thanks to an investment it made in Lumionar, a lidar startup, in 2018.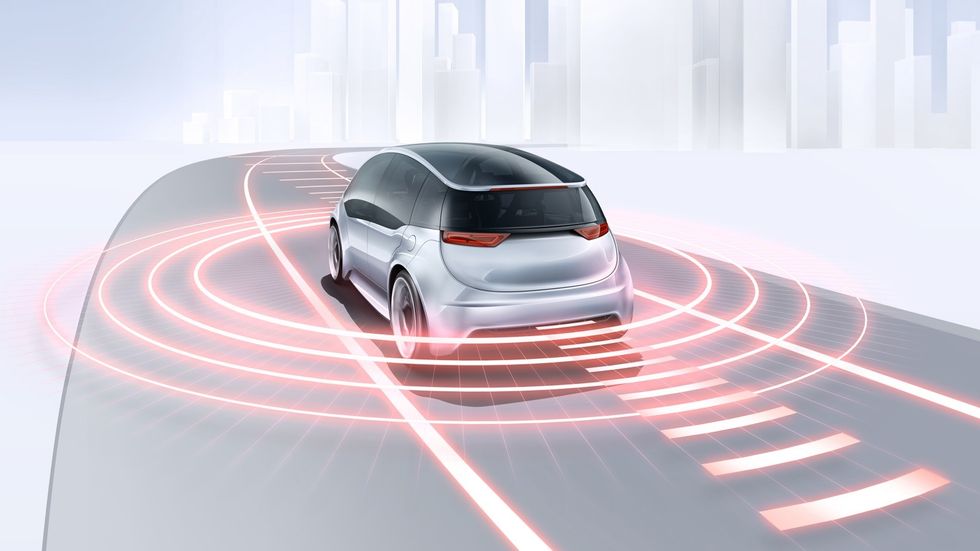 Bosch says its lidar sensors will also cut the cost of autonomous cars Bosch
Volvo says its first production cars equipped with lidar will roll off the production line from 2022.

"Autonomous drive has the potential to be one of the most lifesaving technologies in history, if introduced responsibly and safely," said Henrik Green, chief technology officer at Volvo Cars. "Providing our future cars with the vision they require to make safe decisions is an important step in that direction."
Regarding how the technology works, Volvo said: "Luminar's technology is based on its high performance LiDAR sensors, which emit millions of pulses of laser light to accurately detect where objects are by scanning the environment in 3D, creating a temporary, real-time map without requiring internet connectivity."
Green says that, once the system is fully operational (and legal), it will let drivers take their hands off the wheel and eyes off the road while on the highway. "At that point, your Volvo takes responsibility for the driving and you can relax," he added.
Echo Dot (3rd Gen) Charcoal with Echo Auto
From Your Site Articles
Related Articles Around the Web
Like GearBrain on Facebook