Pros: Fantastic cameras, long battery life, solid design

Cons: Size is hardly compact, priced at $369, it's not outrageous, but not inexpensive.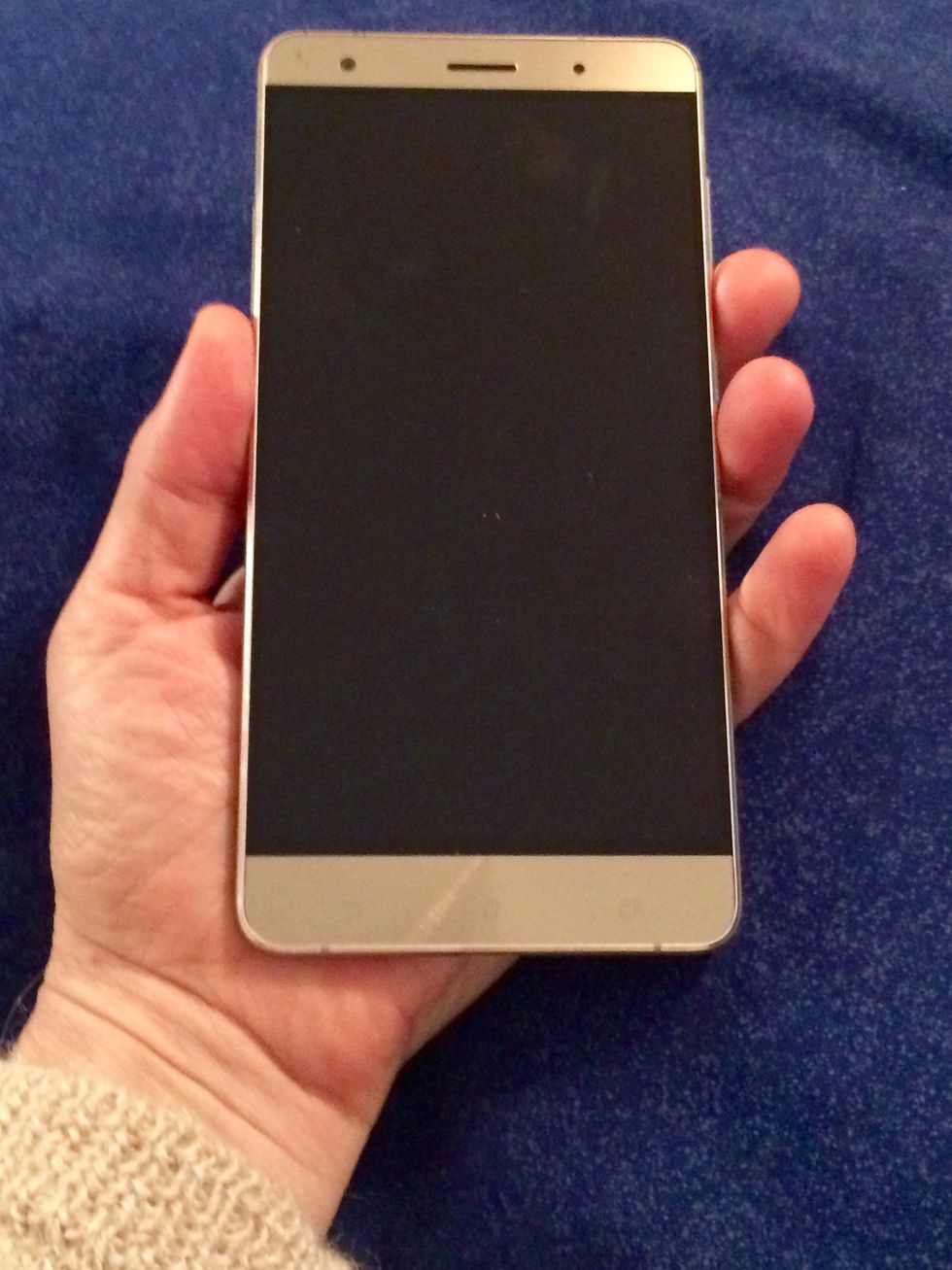 Zenfone 3 feels solid in the hand.
Let's start with the most crucial piece of data: I am an iPhone user, and have been for many years. It's the first smartphone I used—and I continue to use iPhones. But the Asus Zenfone 3 definitely turned my head.
An iOS user in an Android space has to be akin to being left-handed in a world designed primarily for right-handed people. I constantly felt unbalanced. Nothing felt innate. I couldn't even figure out how to turn my ASUS Zenfone 3 on easily. But with a 5.5-inch screen, and the Qualcomm Snapdragon 625 processor, a battery that lasted well into the next day, the Zenfone 3 felt like a shiny new Christmas present.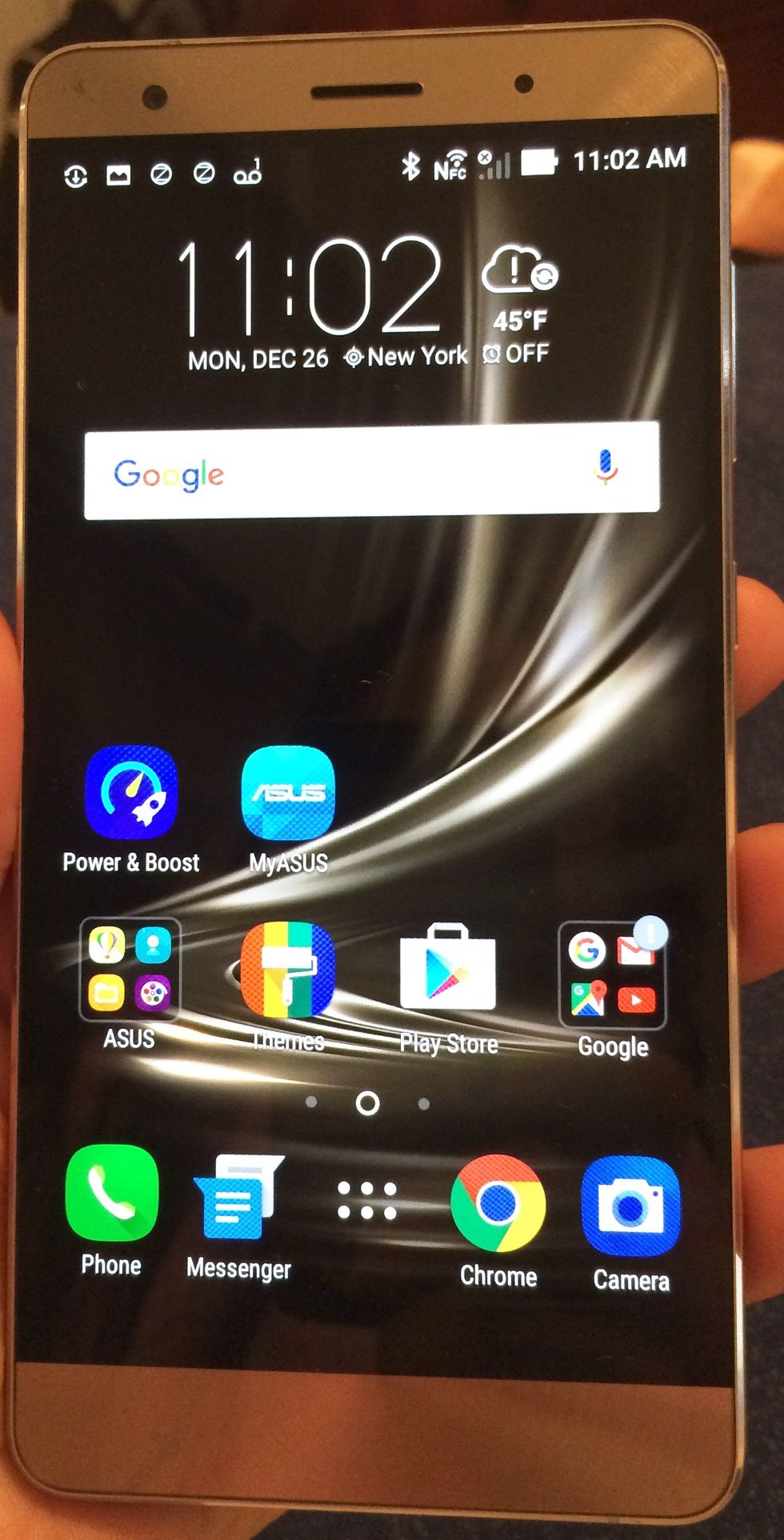 Zenfone 3
Starting Up

Launching the Zenfone 3 was very easy—and the device charges in a cinch. The smartphone has a "Quick Charge" feature which bumps you to 60 percent in just 40 minutes. The phone also held its charge for a full day. With modicum use, I could even keep the device going into Day 2. That doesn't happen with an iPhone. You charge the phone through a USB Type C port.
Most iOS users are comfortable with Google applications. Good thing, because there is an eagerness in the Zenfone 3 system to link to many of Google's products including Gmail to Drive. (Of course, we are in an Android space here, so…)
I did find Bluetooth a problem at times, not readily locating the devices I wanted. But eventually, Zenfone 3 connected.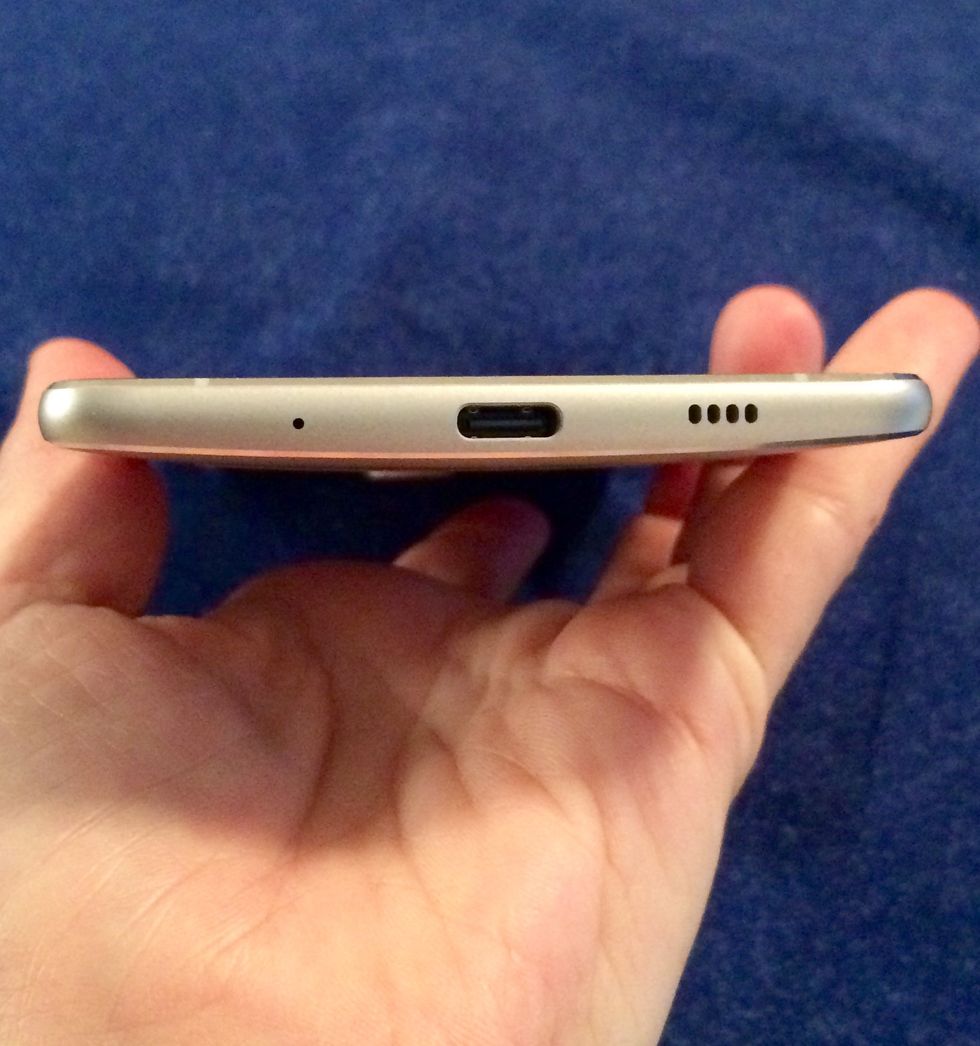 You charge the Zenfone 3 through a USB Type C Port
Security
Getting into the phone—the fingerprint sensor is in the back and can read multiple fingers. I found this to be more intuitive as you hold a phone with one hand, fingers already pressed into the sensor. Sensors in the front of a phone often require a careful balanced hold, or two hands. The ASUS Zenfone 3 also lets you set a finger pattern to open the device—which also provided a unique break from the punching a word or numbered code into my smartphone. Why? The physicality of moving my hand into a gesture was such a new way of thinking, that I remembered the pattern more handily.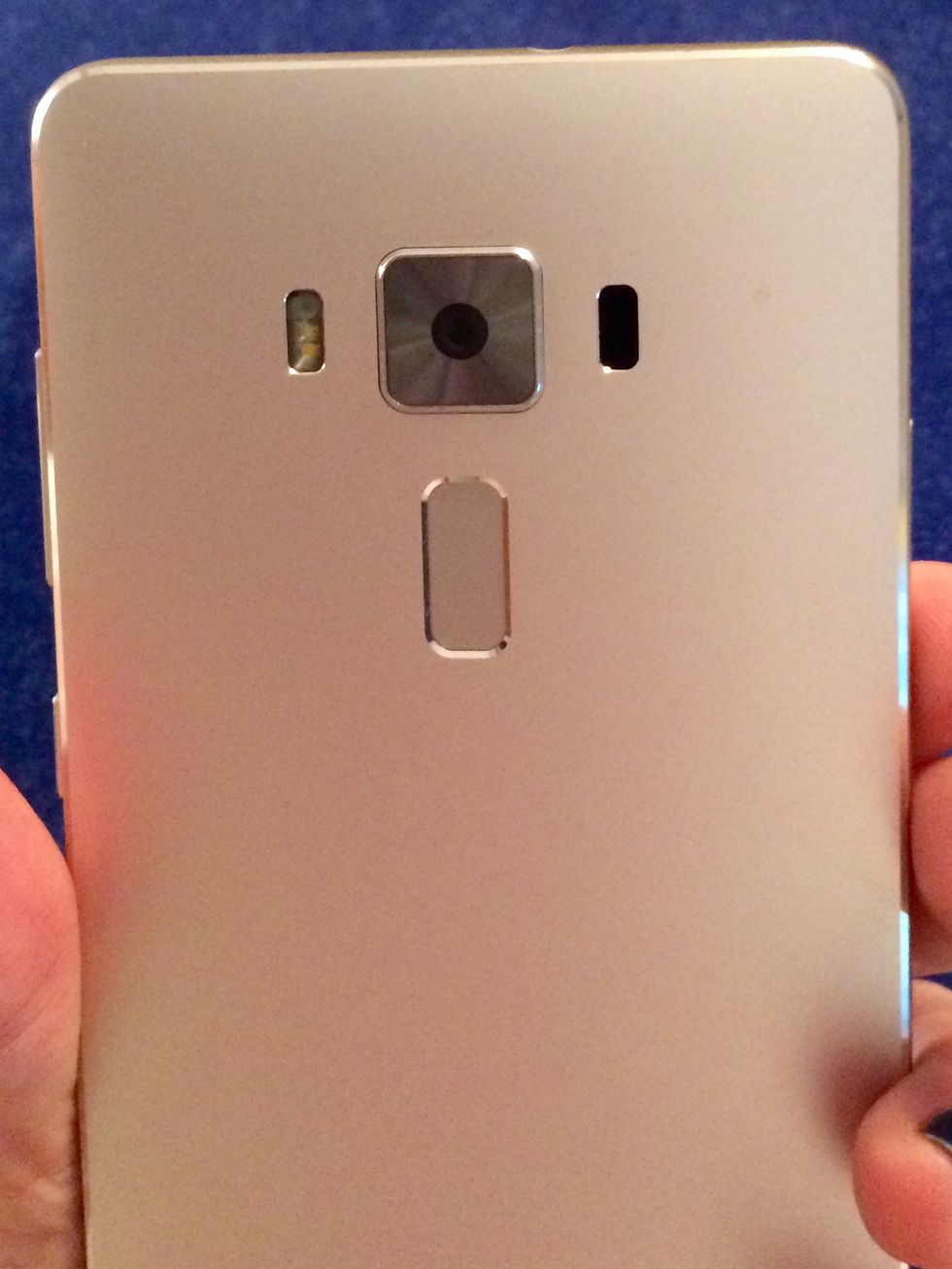 Fingerprint scanner and second 16 megapixel camera in the back of the Zenfone 3.
Photos
The Zenfone 3 has two cameras: one in the front, with 8 megapixel and one in the rear at 16 megapixels. There's also 4K video recording. The phone also comes with an unusual array of filters including one called "beautification" that I found remarkable. You could thin your cheeks, enhance your eyes, adjust skin tone and even the level of color and blush you wanted in your cheeks. I finally understood why my selfies were a shame. Where had this been all my life?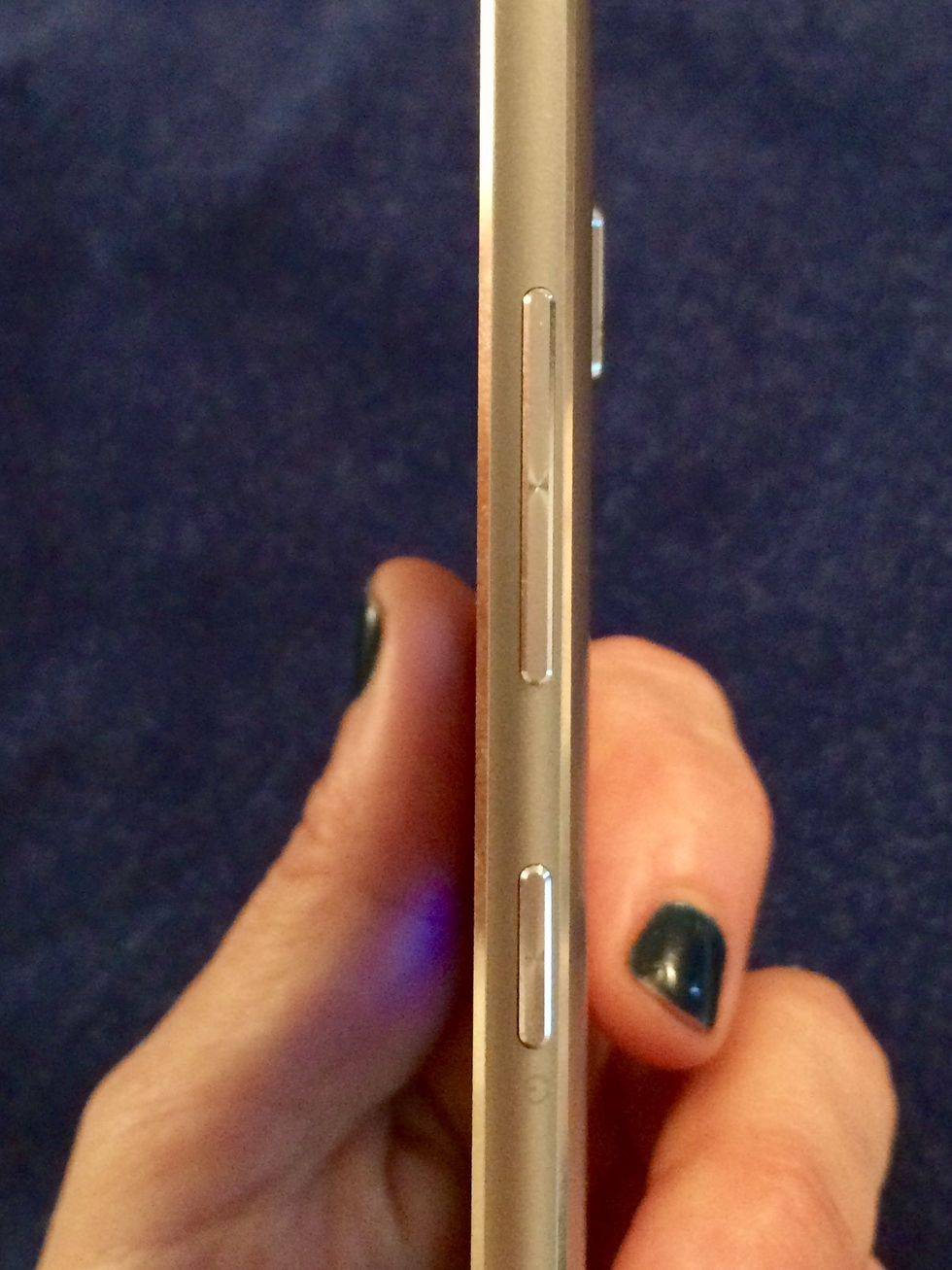 Zenfone 3 has power and volume buttons on the right of the device.
Aesthetic
The Asus Zenfone 3 just felt good in my hands. Coming from a smaller iPhone, I appreciated the heft—about 5.5 ounces— at times in my hand, and the smoothness of the outer casing. The device is definitely too big for pockets—at least smaller pockets. But the larger screen is a plus for reading emails, documents or any text. The screen itself though is actually not bigger than other Androids—the housing is bigger.
The screen is a beauty—incredibly bright (600 nits), and has a blue-filter as well for night time. The glass if Corning Gorilla Glass, which is incredibly strong, and in this case is also curved. Again, this lends a very nice feel in your hands.
Power and volume buttons sit on the right side of the phone—solid for a right-handed person like me. And intuitive.
Would this iOS user move over to an Android environment? The Zenfone 3 is the first Android-based smartphone that felt possible. For current Android users, the Zenfone 3 is a solid option, particularly those looking for a great camera, and an winning aesthetic. I suspect ASUS will be drawing a lot of attention in years to come, particularly from Android users looking for a more sleek design for their smartphone.