Like GearBrain on Facebook
Updated as of October 18, 2016
Looking for a last minute, top holiday gift for a new parent? GearBrain has you covered.
This holiday season, check off the littlest good girls and boys from your holiday shopping list the high-tech way. Smart gear gifts will impress even the savviest of modern moms and dads and their techy-tots. These GearBrain favorites will make babies go gaga over gear they never knew they couldn't live without. Santa's got nothing on you when you slide one of these gadgets under baby's tree.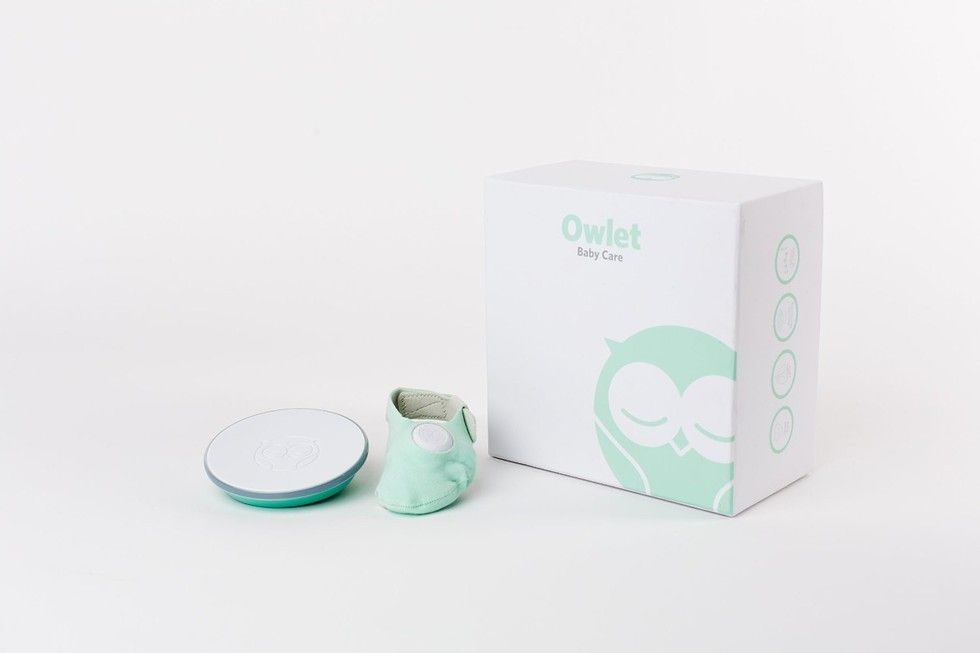 Owlet Baby Monitor
Owlet Baby Monitor – Infant Heart Rate and Oxygen Monitor
Tracking your baby's heart rate and oxygen levels is a parent's dream come true as their baby is dreaming away during nap or sleep time. No more sleepless nights wondering if your baby is OK when Owlet is wide awake working to ensure your baby is doing just fine. The Owlet is a device designed for babies 0-6 months, 6-12 months, or 12-18 months, so there's the perfect size for your little one. A soft and comfy smart sock slips over the baby's tiny foot and uses the same technology hospitals use to monitor your baby's vital signs all night. If anything's amiss, an alert comes to the app on your smartphone (iPhone or Android) via a base station and you can keep watch on your baby from anywhere. Peace of mind for under $250 is a holiday gift any parent will cherish. See one mom's review of Owlet before making your wise decision.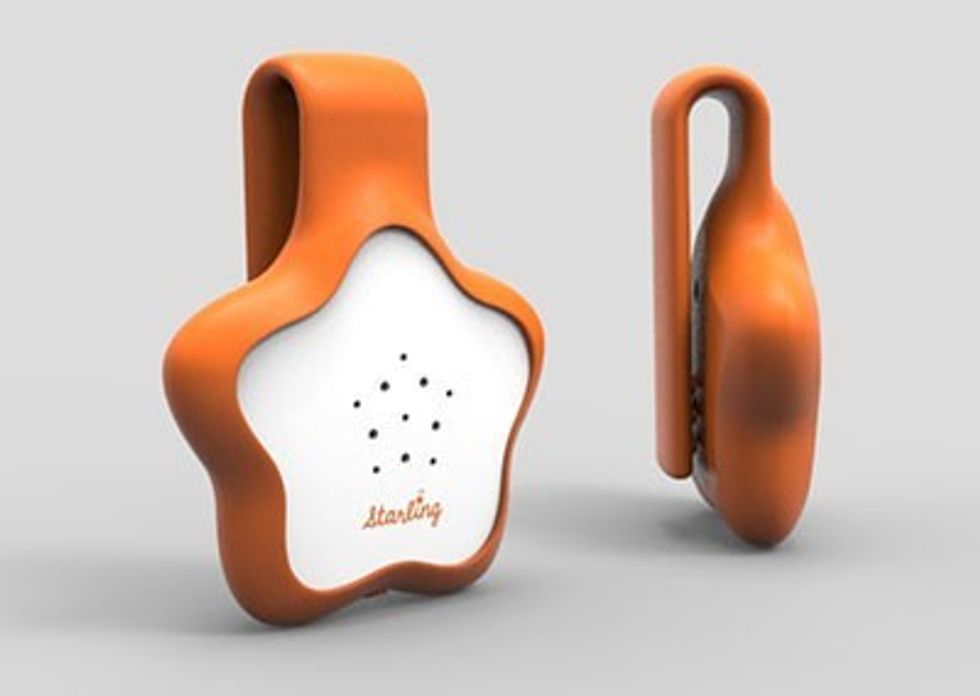 Starling by VersaMe
Starling by VersaMe
All new parents can't wait until their baby utters his or her first words, and Starling is the world's first wearable word counter. For under $200, parents can keep tabs on their baby's vocabulary progress with a monitor that measures how many words your baby is able to hear. An attachments clips to your baby's clothing and will not irritate their skin and data is transmitted to an app (iOS compatible, Android compatibility to come). Starling works in all languages and is designed for children ages 0-4. At about the size of a pacifier, this vocab monitor will help you expand your child's inner word dictionary and allow you to set goals for more learning. Before long, your child will be able to verbalize his or her wants and needs with precision and purpose. Smart in more ways than one!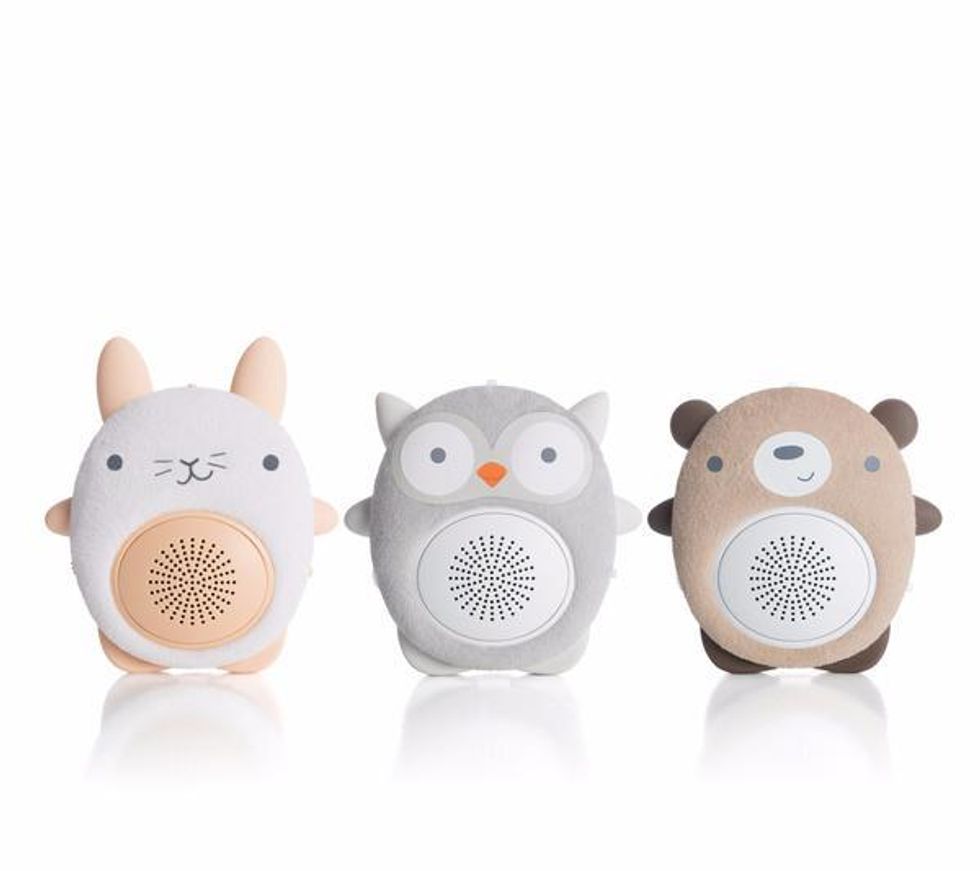 SoundBub
SoundBub
Who doesn't wish for a little peace and quiet when there are babies involved? The SoundBub cute creatures are adorable enough to make a baby gurgle with joy, while also doubling as a portable speaker to help lull them to sleep. Record a message with SoundBub's VoiceShare mobile app that can play back when the creature's belly is poked. Or link via Bluetooth to your iOS or Android music app to play baby's favorite tunes. Charging is via USB, and the creatures come pre-installed with two white noise tracks as well. Priced at $59.99, SoundBub offers three lovies: Bella The Bunny, Ollie The Owl or Benji The Bear. Here's a gift baby will surely adore.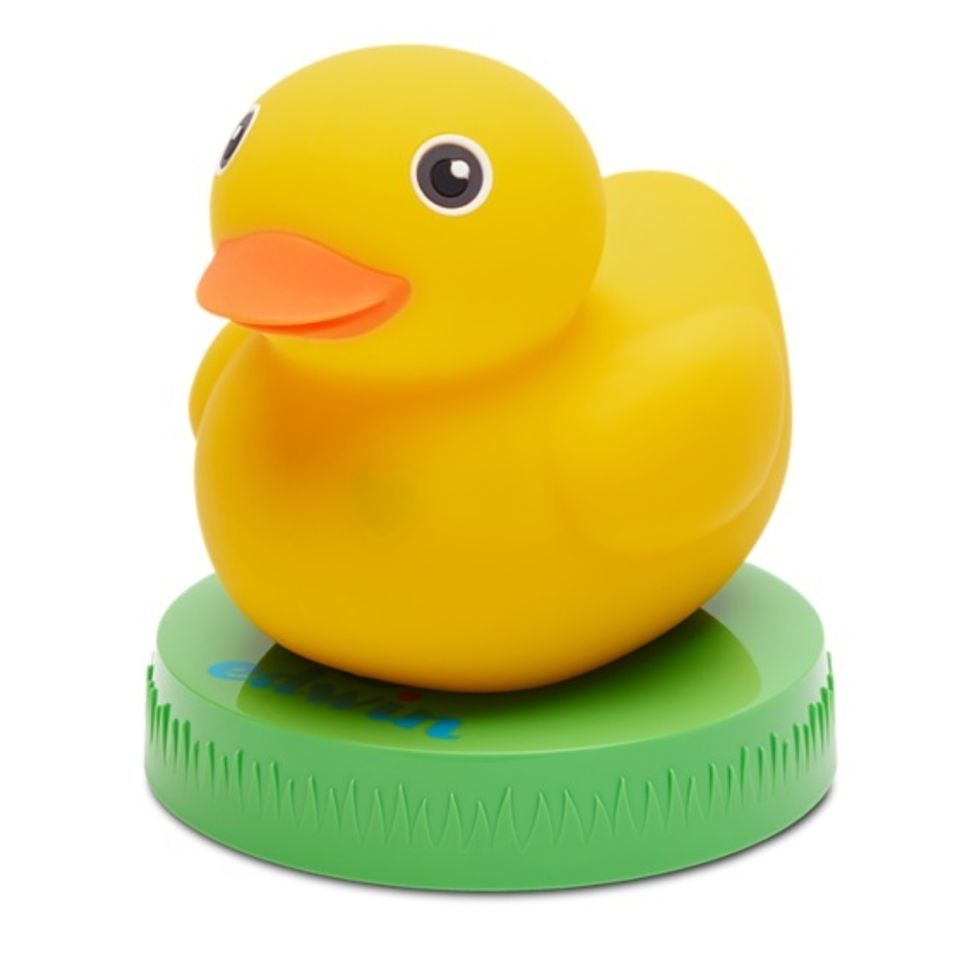 Edwin The Duck
Edwin The Duck
How can a rubber duckie wow any new parent or baby? When it's Edwin The Duck, a device that wowed CES and the New York Toy Fair this year—and that wasn't just because of the $99.99 price tag. Edwin can float during bath time, yet also has a Bluetooth-connected speaker, a thermometer and an LED light built into its tiny body. (Yes, he's waterproof.) Apple and Android-supported apps allow parents to control Edwin pushing out songs, sounds, stories and also different lighting to turn Edwin into a mini-nightlight. When it comes to smart rubbie duckies, Edwin may just be the one.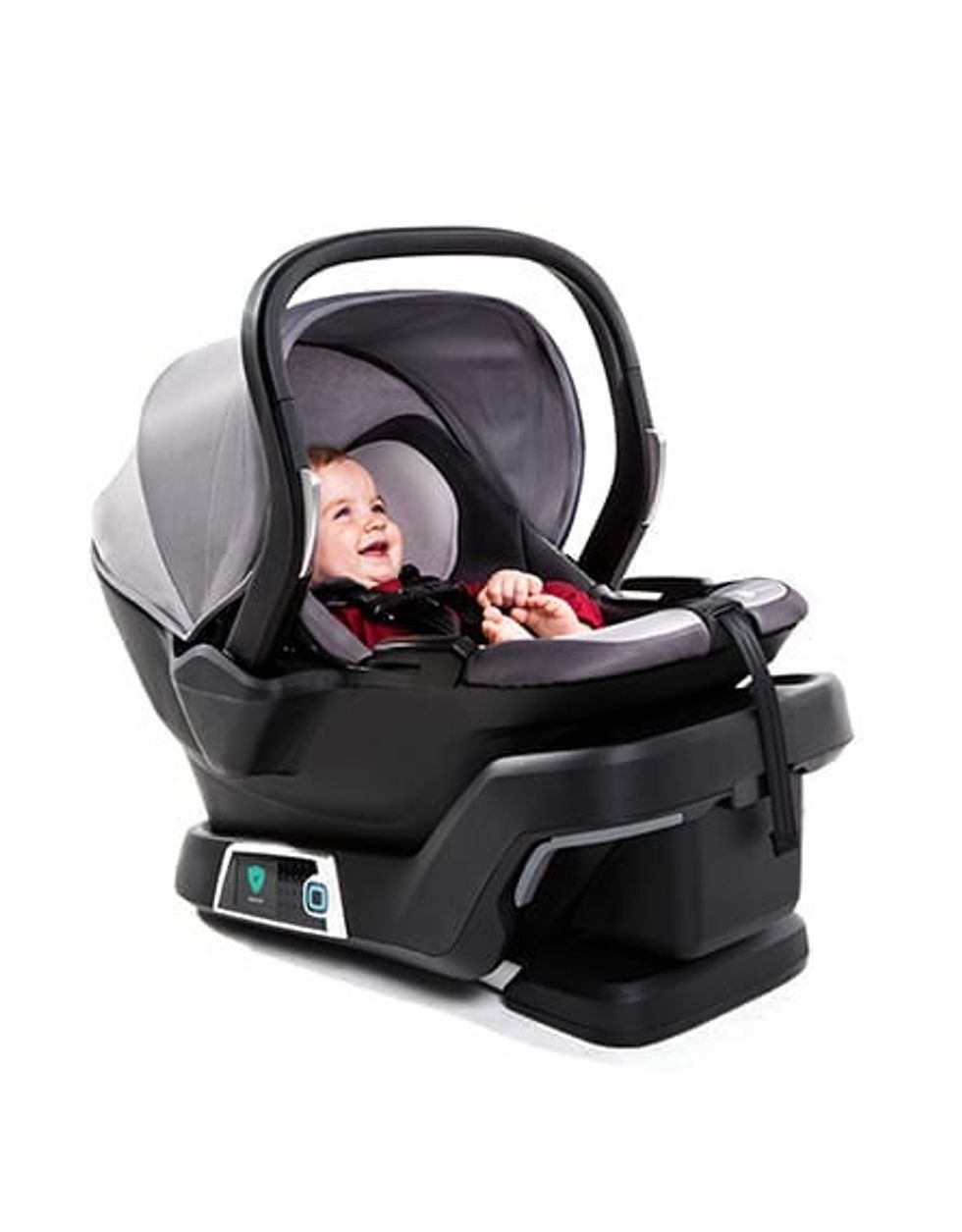 4Moms Self-Installing Car Seat
4Moms Self-Installing Car Seat
This gift may be more for moms and dads than for baby, but that's fine. We all know how insanely difficult installing a car seat can be—getting clips to lock in place, making sure the device is properly, and securely, locked. 4Moms has taken the guess work out of the process with a motorized seat that finds its proper footing, and locks itself in place. The app tells you that the seat is ready for a little one's ride, and even monitors the seat from most Android and iOS smartphones. At $499, 4Moms Self-Installing Car Seat is not going to be a stocking stuffer. But for new parents you want to gift some sweet serenity? This might be the winner.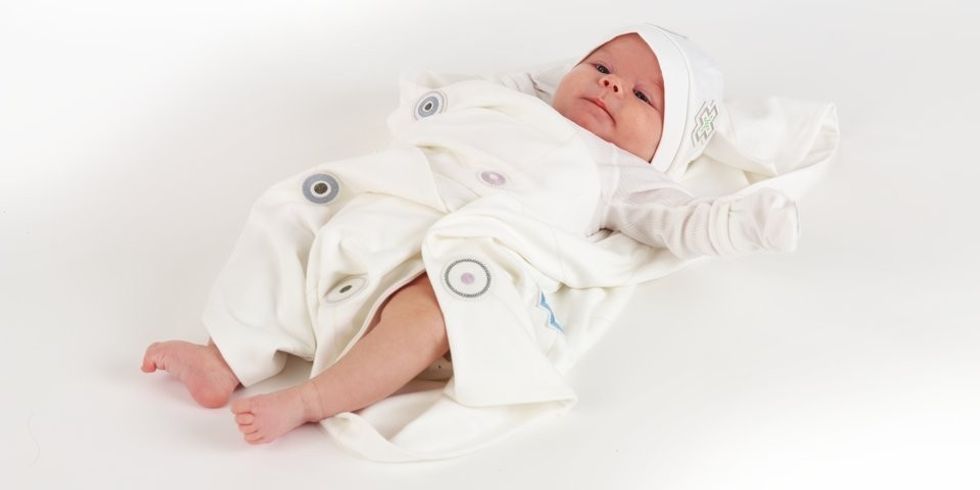 37 Degree Onesie
Temperature Controlled Baby Onesie by 37 Degrees
Just $50 for a onesie that's made of the same fabric astronauts wear in space is an out-of-this-world gift idea that will keep babies feeling comfortable and cuddled all day or night long. The space-age material keeps the baby's temperature regulated while they look super-adorable and ready for a squeeze! Sizes come for babies ages 0-3 months, 3-6 months, 6-9 months, 9-12 months, or 12-18 months, so this level of comfort will last all throughout infancy. Your baby will never feel too hot or too cold and sleep will be more restful thanks to the cozy design elements as well as perfected temp control. If only astronauts' space suits looked as irresistible!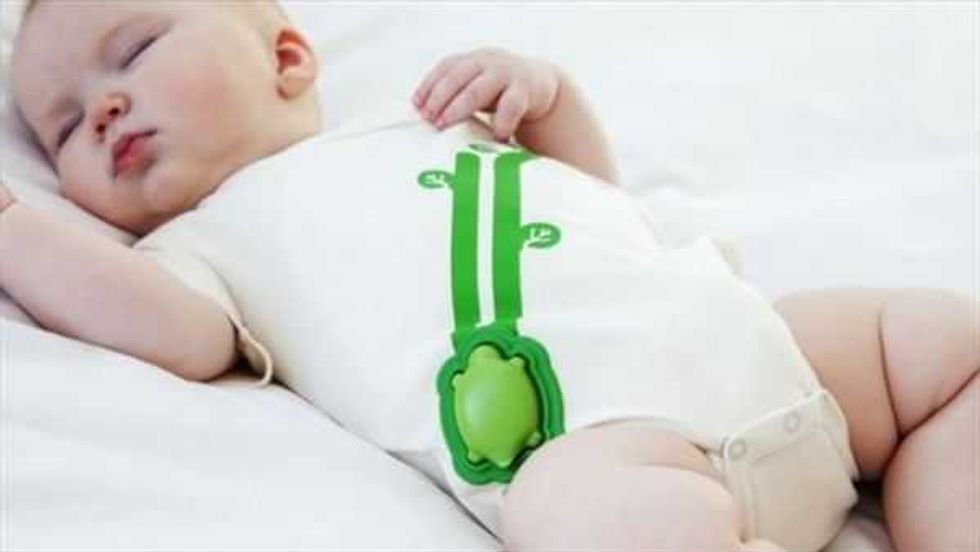 Mimo Onesie
Mimo Onesie
If you want a onesie with a bit more oomph than heat monitoring, consider the Mimo Onesie. This is no ordinary baby onesie—and at close to $200 this gear shouldn't be. Sure the device comfy and cute, but Mimo Onesie monitors baby's sleep patterns, breathing, body temp, position, and more via a Bluetooth sensor which snaps onto the outside of the "kimono." Parents get notifications on their smartphone so they need not peep in on baby every 2 seconds. Now everyone can get a restful night's sleep.
Have fun with your holiday shopping. Now you're ready to impress the youngest (and smartest) people on your shopping list.
Like GearBrain on Facebook