Parents are typically the ones doing the gifting in their lives, making sure their children, and even friends, are getting that perfect present. This year, why not come up with new gifts to celebrate them during the holiday season. Yes, parents spend a majority of their time focused on creating a great home for everyone, but they still have their playful side too.
In our holiday tech gift guide for parents this year, we put together this list of gifts which are sure to please parents you know, whether they have a very young baby or teenagers at home, want to curl up with some Netflix in the evening, or are hoping to create a perfect cozy space for them and their family.
Aura Digital Photo Frames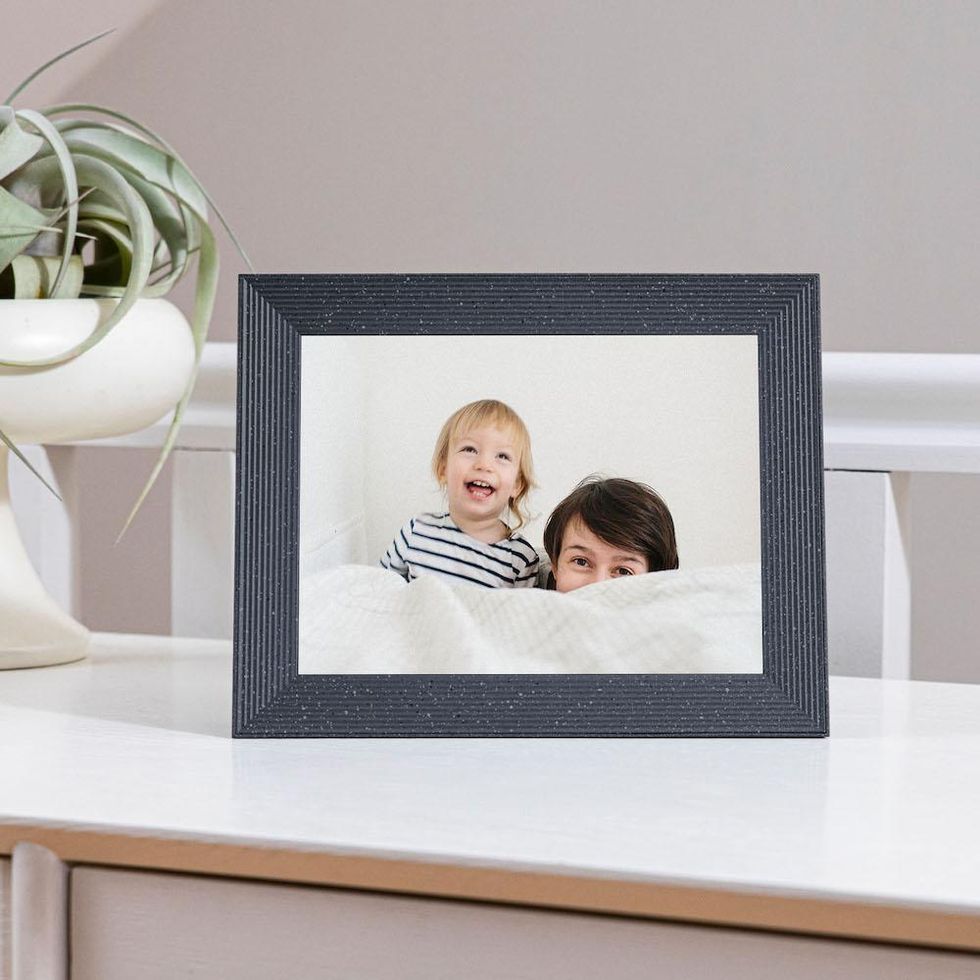 Mason Luxe by Aura photo frame Aura Frames
Aura is a brand of digital frames that not only stores digital images you upload yourself, but allows others to send photographs to the device as well, from wherever they may be. And considering the social distancing almost everyone is facing today, we think digital frames make a wonderful addition to anyone's life — particularly parents.

However this year, besides images being beautifully lit, Aura photo frames will support video and sound. Their new smart photo frame Mason Luxe comes with the company's highest resolution display. It supports video/sound, has a craftsman inspired frame design, and free unlimited storage for photos and videos making sharing memories effortless. Mason Luxe frames are priced at $249 but you can still get other Aura Frames, like Aura by Carver which are also clean and well-designed. All Aura Frames are worth considering as a holiday gift if for no other reason than to help make people feel a little bit closer to each other today.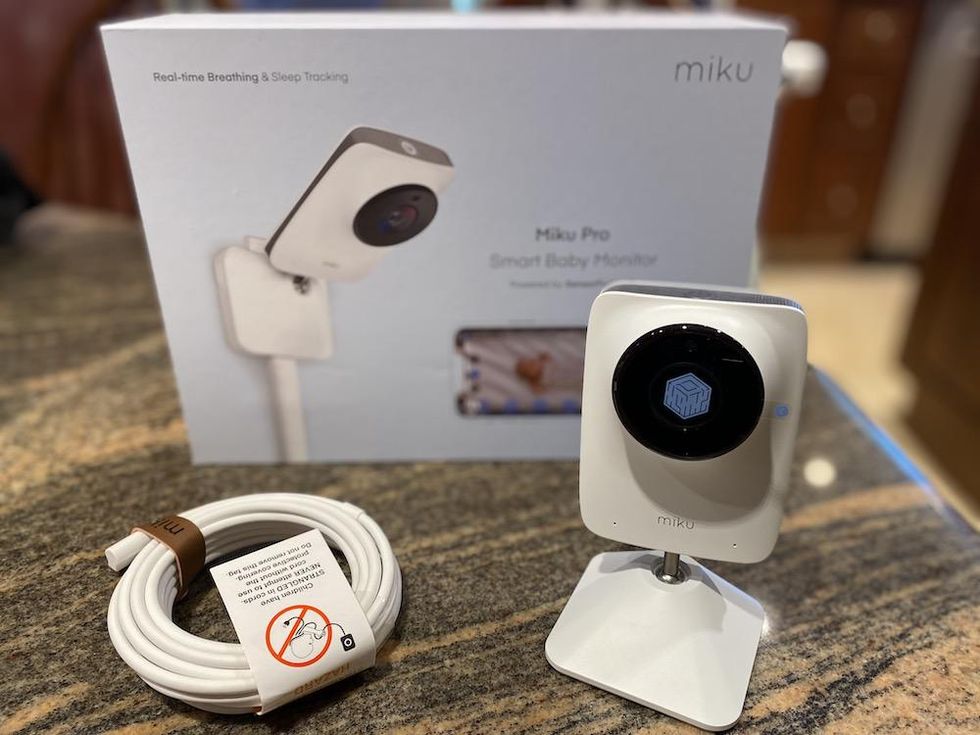 Miku Pro Smart Baby Monitor Review www.gearbrain.com
Miku Pro Smart Baby Monitor a smart baby monitor that tracks a baby's sleep pattern and breathing, as well as the room temperature. Miku uses a technology it calls SensorFusion, which follows and then analyzes an infant's breathing and sleep patterns in real time — and without the use of a wearable. This smart baby monitor allows you to easily monitor and talk with your child from your smartphone or tablet. The camera has exceptional video resolution and night vision, and the device has a number of sounds and lullabies for you to choose. This smart baby monitor kit costs $399 and available on Amazon and company website. This might sound like a lot but keep in mind you don't pay any monthly fees to store your videos and no wearable on your baby is required to track your infant.
Yale Smart Delivery Box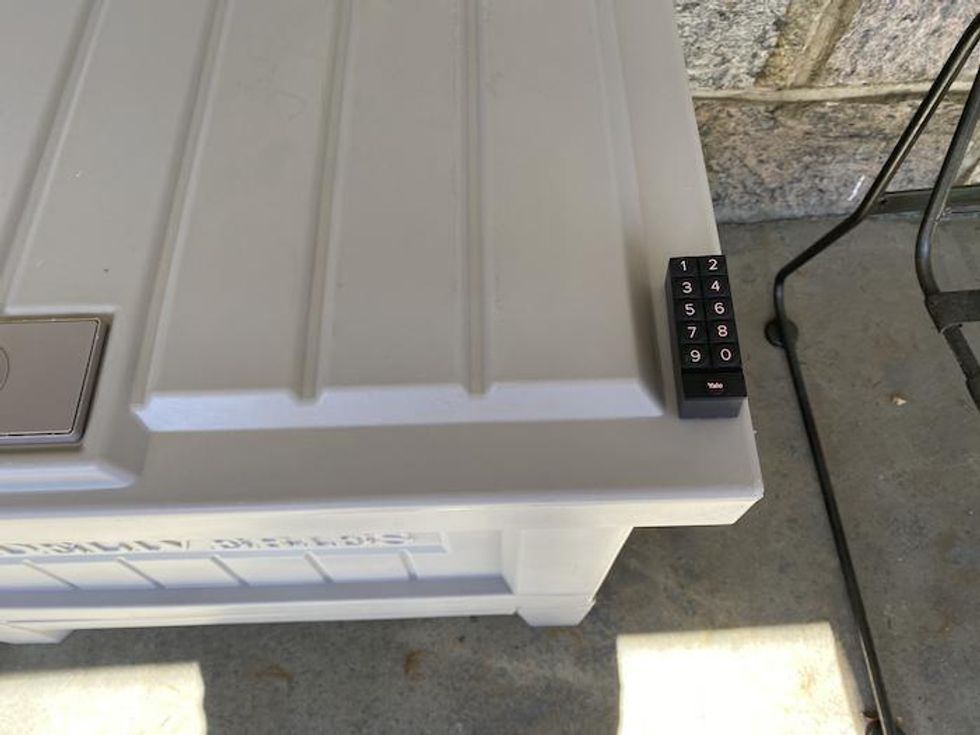 Use Yale Smart Keypad to provide delivery people and friends to\u00a0access\u00a0your delivery box. GearBrain
For the parents who get a lot of home deliveries, we have the perfect holiday gift. It's the Yale Smart Delivery Box, a locked cabinet your deliveries can be placed in and locked while you are away from your home. This smart connected delivery box comes with a Yale lock, Yale Smart Keypad and Yale Connect Wi-Fi Bridge which you use with the Yale Access App (iOS and Android) for remote access. It's easy to assemble and can be stored on your porch or wherever your home deliveries are made. The Yale Smart Delivery Box is available in Manor Gray or Carbon Brown and costs $229.99 ($279.99 with Wi-Fi and Smart Keypad). (See our full review here.)
MamaRoo4 Infant Seat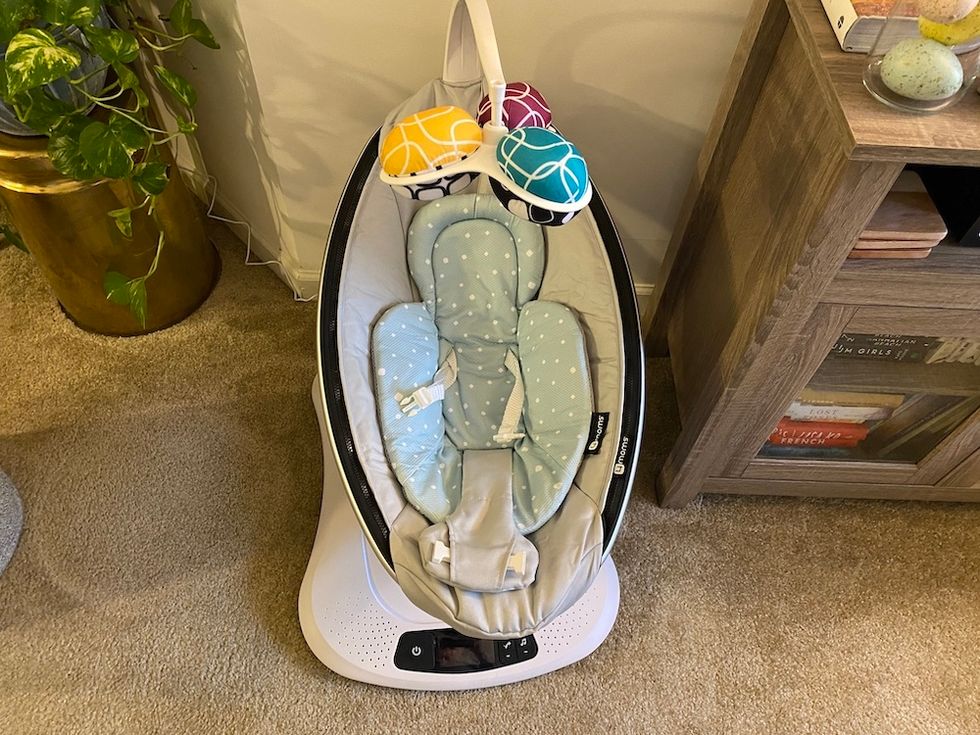 mamaRoo4 Infant Seat www.gearbrain.com
For those expecting parents, a great gift idea is a smart infant seat which can keep an infant occupied while Mom and Dad get a little quality time for themselves. A good smart infant seat we would recommend is MamaRoo4 Infant Seat, a Bluetooth-connected infant seat which rotates to replicate the motions of a parent's arms. It has built-in sounds and a MP3 plug-in you can play soothing sounds — or your favorite song — to calm your newborn. The seat is adjustable and can fully recline. What makes this infant seat unique is its seat rotation. MamaRoo4's rotation is designed to simulate a parent rocking their baby, but you can adjust the speed of the rotation through an app or controls on the base.
The MamaRoo4 Infant Seat costs $239.99 but this Holiday season, it will be 30% off starting on November 24 – 29th. It's the biggest discount they have ever offered and will be only available on 4moms.com website. You will need to use BFCM21 at checkout to save.
Enbrighten LED Wi-Fi Smart Cafe Lights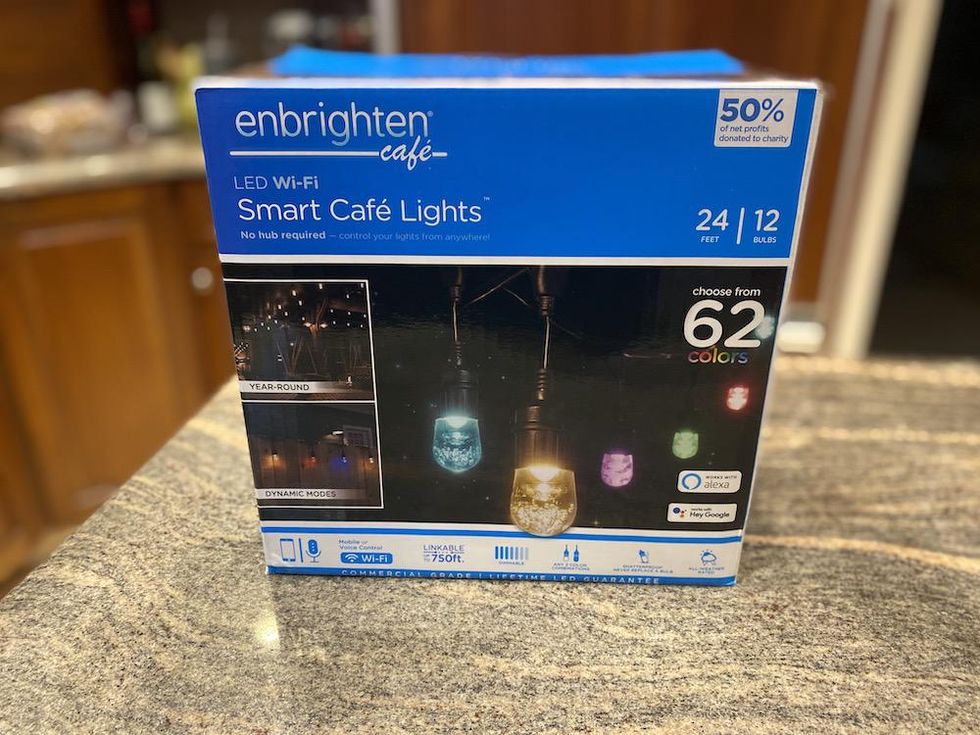 Enbrighten LED Wi-Fi Smart Cafe LightsGearBrain
The Enbrighten LED Wi-Fi Smart Cafe Lights are 24-foot strand features 12 premium-quality bulbs that boast a durable yet stylish design that is easy to install. And if 24 feet is not enough, you can get the 48 foot version with 24 smart bulbs. Each works on a 2.4 GHz Wi-Fi connection and controlled by the Enbrighten app (iOS and Android) as well as with voice commands using Google Assistant or Amazon Alexa enabled devices. What makes these smart cafe lights unique is you can select the colors and layer different effects like twinkling at the same time. It's the perfect outdoor smart lighting system for your parents to have during the holidays.
The Enbrighten LED Wi-Fi Smart Cafe Lights cost $149.98 for 24-foot length and $249.99 for 48-foot length. They are available on Jasco site, Lowes and Target.
Amazon Echo (4th Gen)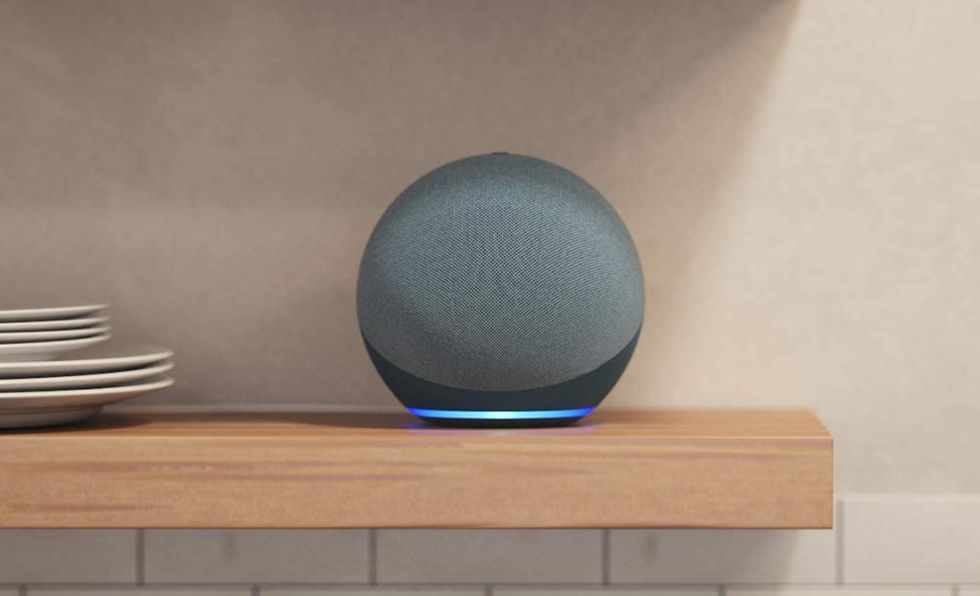 Amazon Echo (4th Gen) has an entirely new look Amazon
Amazon updated their Alexa-enabled Echo smart speaker this year with a cool new design, plus an added bonus: a Zigbee hub inside. For any parents on your list who are busy building a smart home, this extra perk is a great one, opening up the number of smart products they can add into their living space. Of course, the new Echo is also an exciting update with a great look, solid sound, and all the regular features you can expect including the ability mute the microphone when you just want some privacy.

Echo (4th Gen) | With premium sound, smart home hub, and Alexa | Charcoal
Meural Canvas II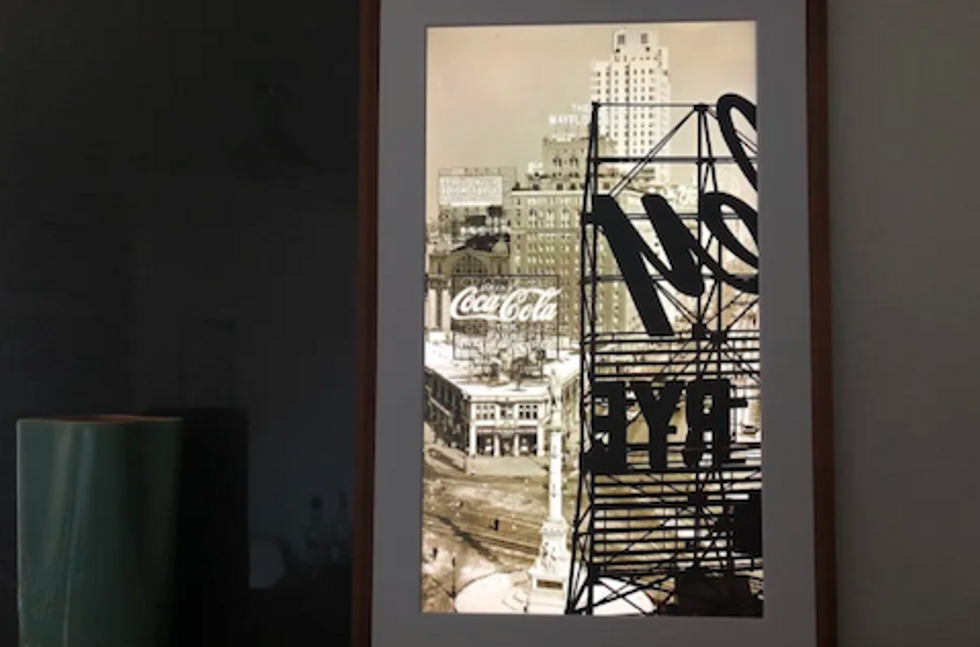 Meural Canvas II has access to free digital art, even famous photographs and paintings.GearBrain
The Meural Canvas II, which starts at $399.99, is one of those connected devices that's a joy to have. It does one thing — send images, mostly art, into your home — and it does that very well. It's pretty simple to set up, it's easy to use, and it evolves; You can get new art frequently, and change up what you see.
You can choose between four different kinds of frames, including wood, and images play to really any viewer, from those that are more graphic and colorful in nature, perfect for a child's bedroom, to playlists designed for fans, like the curated set focused on HBO's "Game of Thrones." There are also images from National Geographic, The New York Public Library and even Magnum Photos, which reps famous photographers.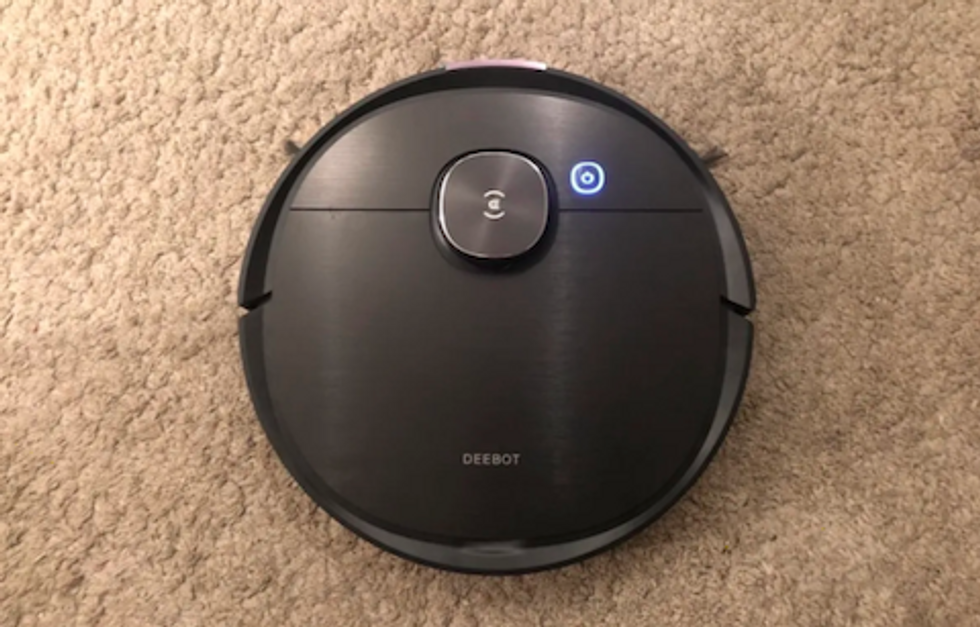 The Ecovacs Deebot Ozmo T8 AIVI cleans and watches a home with a built-in security cameraGearBrain
Robot vacuums are time-saving friends, able to clean your floors and rungs while you tackle other things in your home. The Deebot Ozmo T8 AIVI is one of the latest from Ecovacs, a sleek looking robot that is a champ at vacuuming but has one significant hidden feature that really makes this a standout: a hidden camera that can watch your home from an app. That's a security feature parents may really appreciate.

One of the features touted by Ecovacs is also the ability of the $799.99 T8 AIVI to remove bacteria through mopping and vacuuming. Plus the vacuum, during GearBrain's testing, worked extremely well, could be scheduled to clean, and even avoid obstacles in its path like cables. It's a splurgy gift, but one parents, who are constantly working to keep a home clean, will likely adore.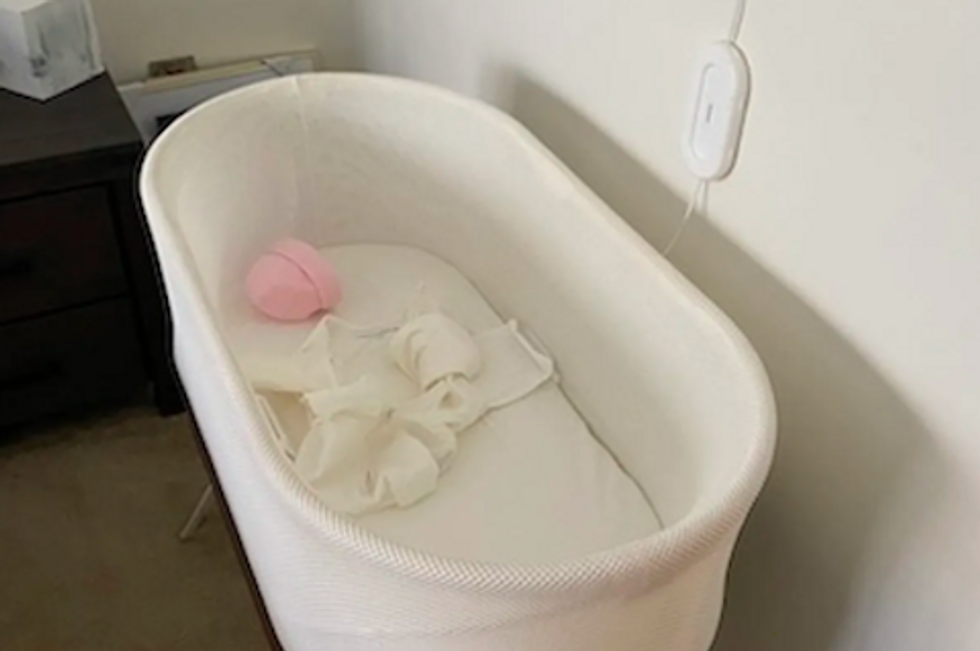 The Snoo Sleeper Bassinet rocks a baby to sleep, responding to its criesGearBrain
Snoo Smart Sleeper Bassinet is exactly as it sounds — a responsive connected baby bassinet that helps your baby sleep. It gently rocks as white noise plays to soothe a baby who is swaddled in a sleeper attached to the bassinet. Created by Dr. Harvey Karp, the $1295 Snoo was designed to recreate the calming sensations a baby experiences while in their mother's womb. The primary feature, however, is its ability to sooth an upset baby without waking parents. The sleeper does this by responding gradually to a baby's cry with increasingly more motion and sound from inside the bassinet. For brand new parents, or those about to become parents, this may be one of the most indulgent gifts you can imagine giving them this year.

Apple HomePod Mini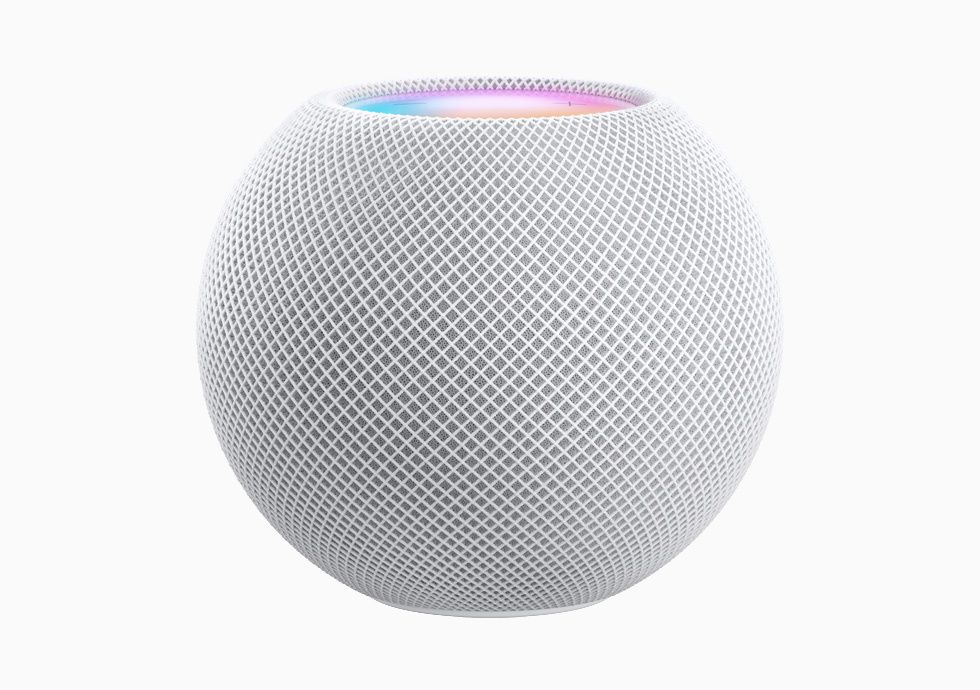 The Apple HomePod Mini is the first upgrade of Apple's smart speaker in years Apple
The new HomePod mini speaker is two years in the making, and the radical updated design belies that effort. A speaker with sound on its mind, the new HomePod Mini has a full range dynamic driver, a pair of passive radiators for optimum bass, and an acoustic wave guide for 360-degree sound experience. There's also a three-microphone array inside, plus a fourth that faces inward to help it better detect speakers talking to Siri even while music is playing.

There's also a new Apple S5 chip inside which allows the device to tap into something that the company calls computational audio — this allows the HomePod Mini to analyze audio and then tune the drivers and radiators in real time. The speaker comes in space gray and white, just as the original HomePod, and will be priced competitively at $99 — placing it right up against the Nest Audio and the Amazon Echo (4th Gen), both priced at $99 each.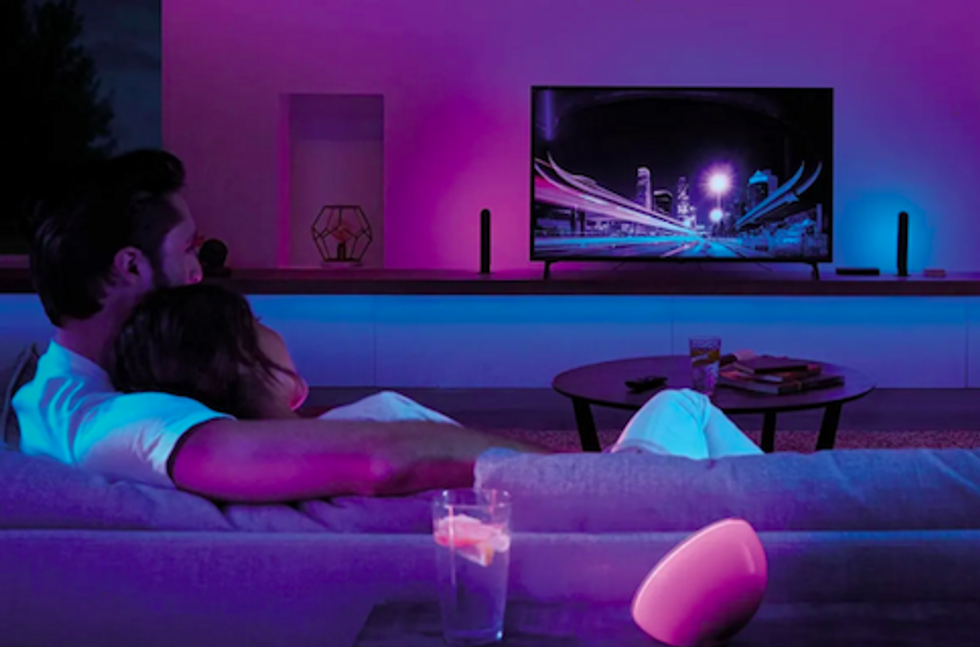 The Philips Hue Sync Box can automate lights to change depending on what's playing on the TVSignify
The $230 Philips Hue Sync Box can treat parents to a fun and impressive addition to their home by syncing the lights around this device to whatever is playing on their TV. You can adjust the brightness, pick from three modes (video, music and game), and select one of four intensity levels ranging from subtle to extreme.

Plus, for smart home families, the device can be controlled by speaking to Alexa, Siri or Google Assistant, and works with anything plugged into a TV using an HDMI cable. That means video game consoles, streaming sticks, satellite boxes, Blu-ray players, and anything else where someone consumers media. And yes, it's great for gamers too.
Nest Hub (2nd Gen)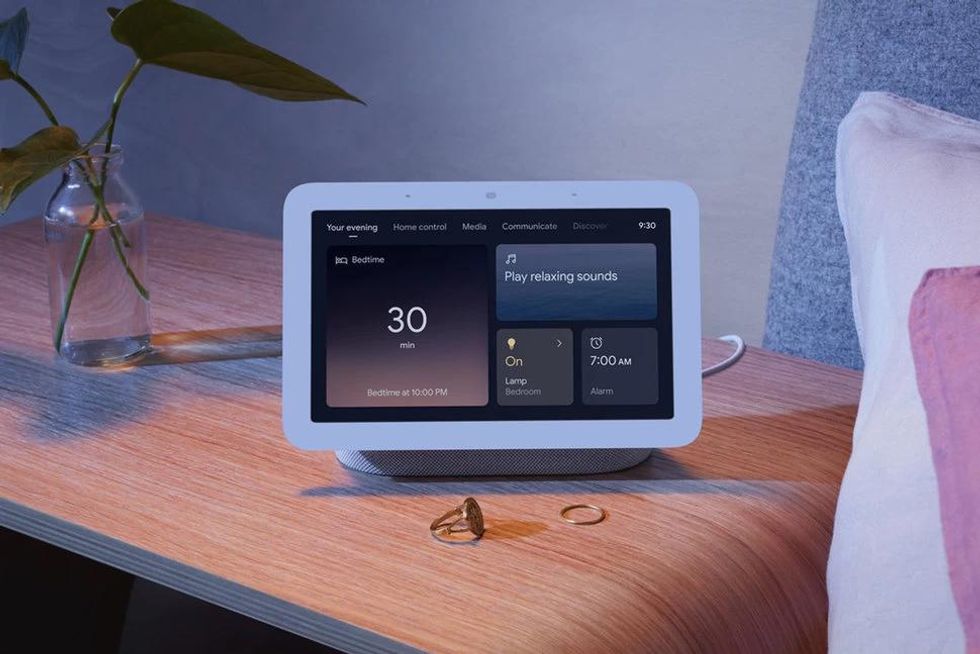 The new Nest Hub includes sleep-tracking technology Google
If your are a Google Home or Google Assistant house, you have to consider the new
Nest Hub (2nd gen)
. This is Google's latest smart display with many unique features. If familiar with the Nest display, you already know this deice can be used as a communication device, controller for your smart devices and even as an alarm clock. The Nest Hub 2nd Gen is a solid,
well designed smart display
with robust voice assistant capabilities. And when linked to your other Google accounts from email to calendars, and also Google Home app, turns this display in to a very efficient personal and home manager. Mom and Dad will really like this new versatile
smart home controller.
Coway Airmega 250 air purifier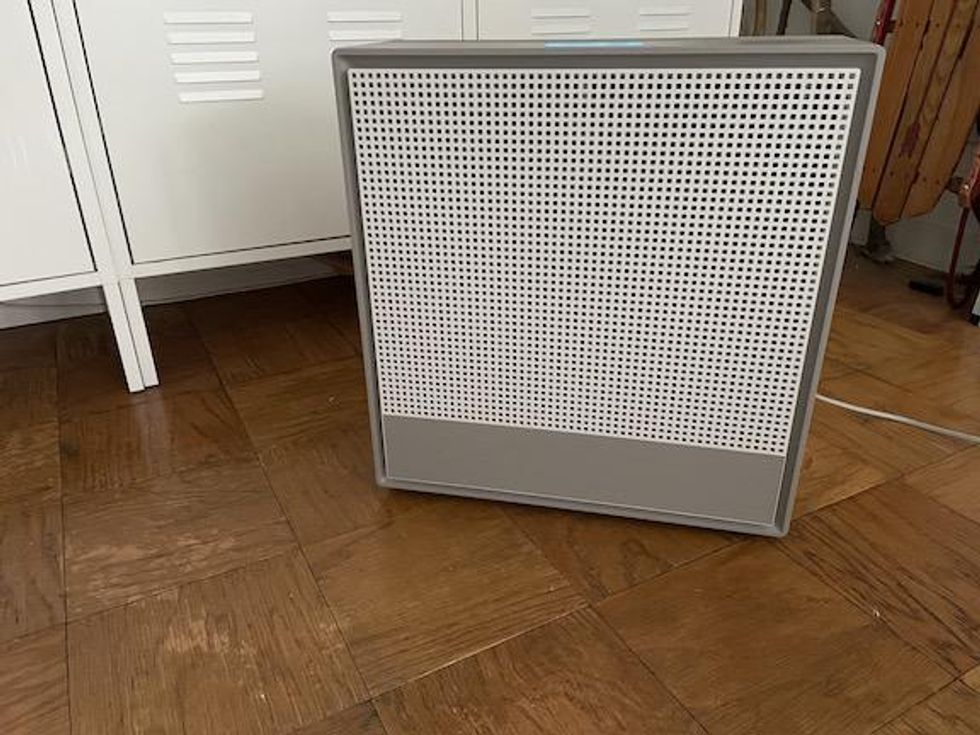 Coway Airmega 250 air purifier review www.gearbrain.com
The Coway Airmega 250 is the largest air purifier made by Coway. We tested this device and found it to be efficient, especially for large rooms. It's solid and kicks into gear on its own, and even increase the intensity if it senses that's needed. It's easy to setup and comes with child safety lock. It costs $399.99 and works with both Amazon Alexa and Google Assistant enabled devices. This is the perfect smart air monitor and purifier for your parents.
Google Stadia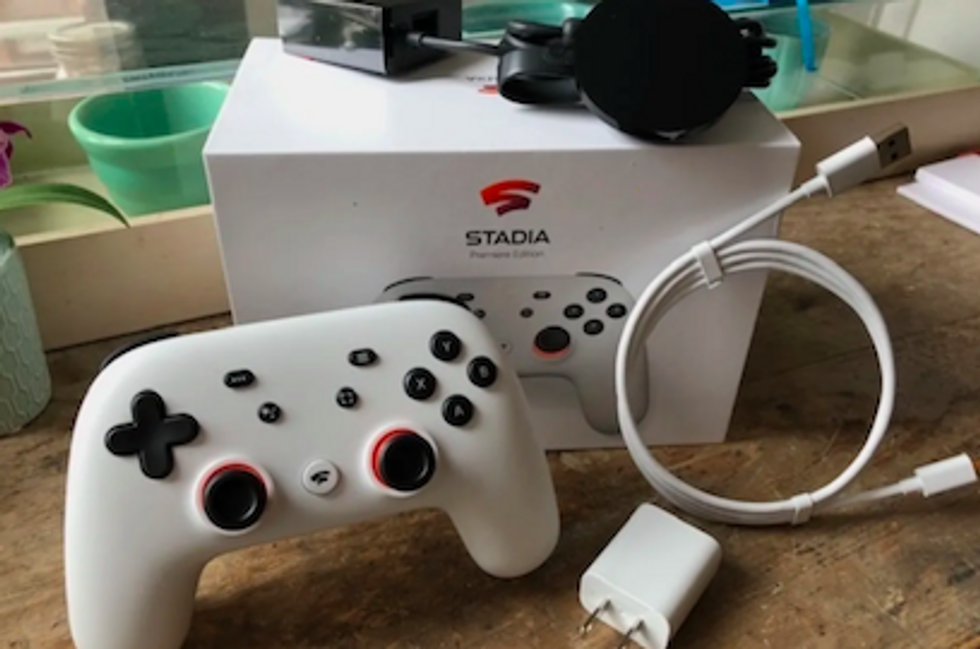 Google Stadia is an at-home gaming device that lets taps into a huge cloud-based gaming systemGearBrain
Stadia is a blast. Let's start there. Once you're set up, having the ability to play anywhere you want, is pretty great. The games are fun, well-rendered, hook you quickly, and we had really good experiences in terms of resolution on our TV and frankly our Chrome browser too. The entire set up for Google Stadia is $99 — and that includes one month free access to games, with pricing $9.99 a month after that. This is a fun option for families (especially parents) particularly as a budget entertainment option at home — and a great treat for the holidays.

Check out The GearBrain, our smart home compatibility find engine to see the other compatible products that work with Google Assistant and Amazon Alexa enabled devices.
How to Find Products in The GearBrain, Our Compatibility Find Engine for Smart Devices www.youtube.com