Like GearBrain on Facebook
If prices for the Oculus Rift, HTC Vive and Sony PlayStation virtual reality headset seem unrealistic for your budget, check out these five headsets that are powered simply by Android phones. Not only do you save hundreds of dollars on the headset itself, but you don't have to spend $1,000 (often more) on a new computer to power the higher-end VR devices.
You're probably thinking that I'm talking about those little boxes made of cardboard that are showing up everywhere. The cardboard viewers are okay, if you get them for free with your newspaper subscription. But they're not worth spending money on in the end. After all, they're made of cardboard.
But Cardboard—with a capital "C"—is something else entirely. It's the current Google standard for virtual reality applications, and more than two hundred manufacturers are making compatible headsets.
I've tried several dozen of these headsets, including all the top sellers and the best-reviewed models, and the ones below are the best of what's on the market today.
But before you buy, a word of caution. Google is updating its virtual reality platform in the next release of its operating system, Android Nougat. The new platform, called Daydream, will support headsets with better performance, better graphics, and a nifty new hand-held motion controller.
The new phones and headsets are due to start coming out this fall, though a couple of early models are already on the market. Google's main competitor in the mobile VR space, Samsung, is also rumored to be coming out with a new version of its Gear VR headset.
Bottom line? Don't spend more money than you can afford, because anything you buy now will be obsolete very quickly.
Finally, a quick note about how good the virtual reality experience is on a mobile device. It's true that these headsets can't match the HTC Vive or the Oculus Rift in performance. The high-end headsets really do offer a superior experience, especially for large-scale and interactive virtual reality games. The mobile-based headsets, on the other hand, are best at 360-degree videos and casual games.
But casual games and VR videos can be a lot of fun. Plus, these headsets are much easier to use, lighter, and can be taken anywhere—there are no cables to tie you down. Let's take a look.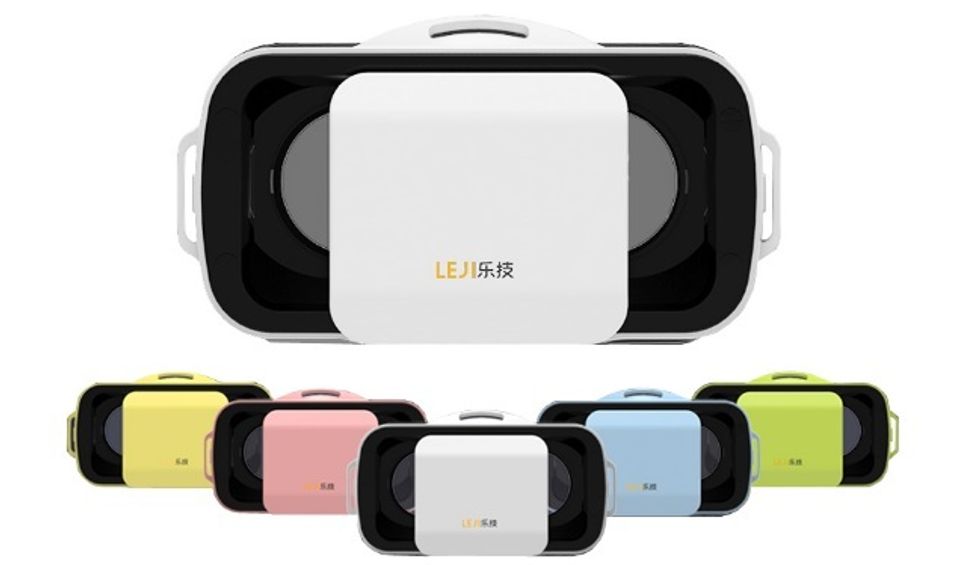 Leji VR Mini.
Best Cardboard replacement

If you got a little headset made out of cardboard and liked it, but wish it was a little more durable and comfortable, try the $13.50 Leji VR Mini. This is the headset that I reach for most often. It's cute, small, light, has adjustable lenses and a head strap, comes in five different colors and is super easy to use—just pull up your favorite travel app and drop your smartphone into the holder.
The main disadvantage of this headset is that it doesn't have a built-in button, and you can't touch the screen itself without taking the phone out of it. However, most travel apps are look-to-activate, so a button isn't usually needed.
If you want to use this headset with interactive games, however, you'll probably want to get it bundled with a remote controller.
Get it on Amazon for $25 with a controller or $13.50 without. If you want to save a couple of dollars, it's available for $10 on GearBest or $10 on AliExpress.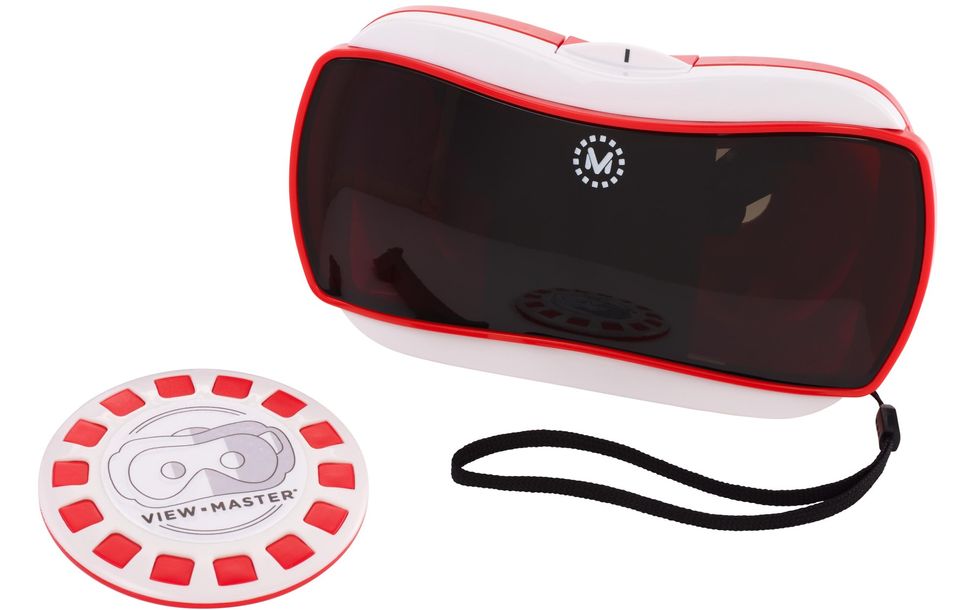 Mattel View-Master VR. (Image courtesy Mattel.)
Best headset for kids
You can't go wrong with the Mattel View-Master VR. This colorful, sturdy device has a large, easy-to-find control button and comes with cute augmented reality "experience reels."

The downside is that there are no straps, it's too small to fit over glasses, the lenses are not adjustable, and those "experience reels" are just an expensive marketing gimmick—go to the app stores and download any of the thousands of free and low-cost virtual reality apps and videos, instead.
Buy it for just $17 on Amazon, or pick it up at your neighborhood Target or Walmart.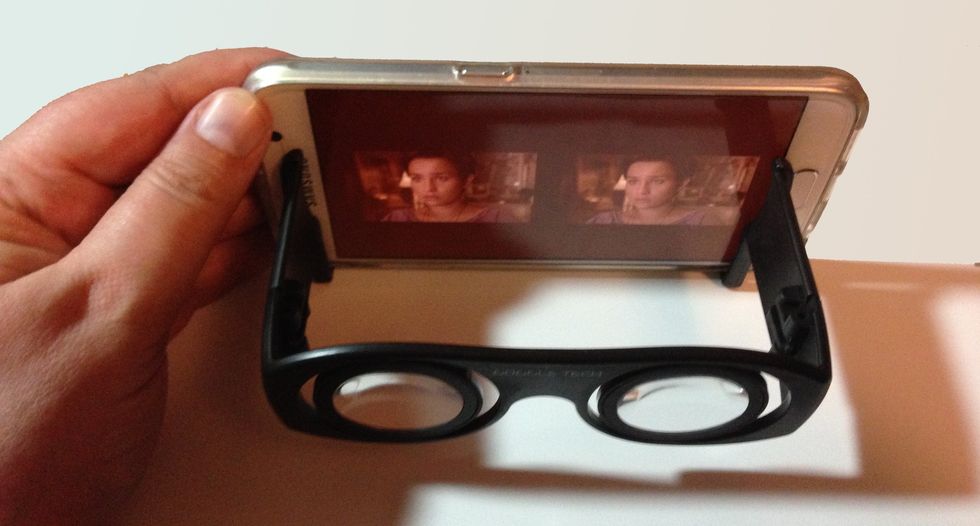 Goggle Tech C1-Glass. (Photograph by Maria Korolov.)
Best headset that fits in your pocket
If you want a headset that's smaller than a pair of sunglasses, check out the Goggle Tech C-1 Glass. It has no sides, top or bottom, but it's an easy way to quickly watch a virtual reality video or show off an app to a friend. Buy it for $25 from Amazon.
If you don't like this one, there are plenty of other folding, open-sided headsets to choose from, some of them starting at under $10.

One major benefit of open-sided headsets is that they allow full access to the phone's screen, so you don't have to carry a separate Bluetooth controller to interact with apps, or to switch between applications. Plus, they don't block your peripheral vision, so won't miss your stop if you're using it on a train.
The downside is that these headsets are too small to have head straps, and you have to hold them up with your hands. So these aren't for watching a two-hour movie. On the plus side, since they're not tightly strapped to your head, you can use them with your glasses.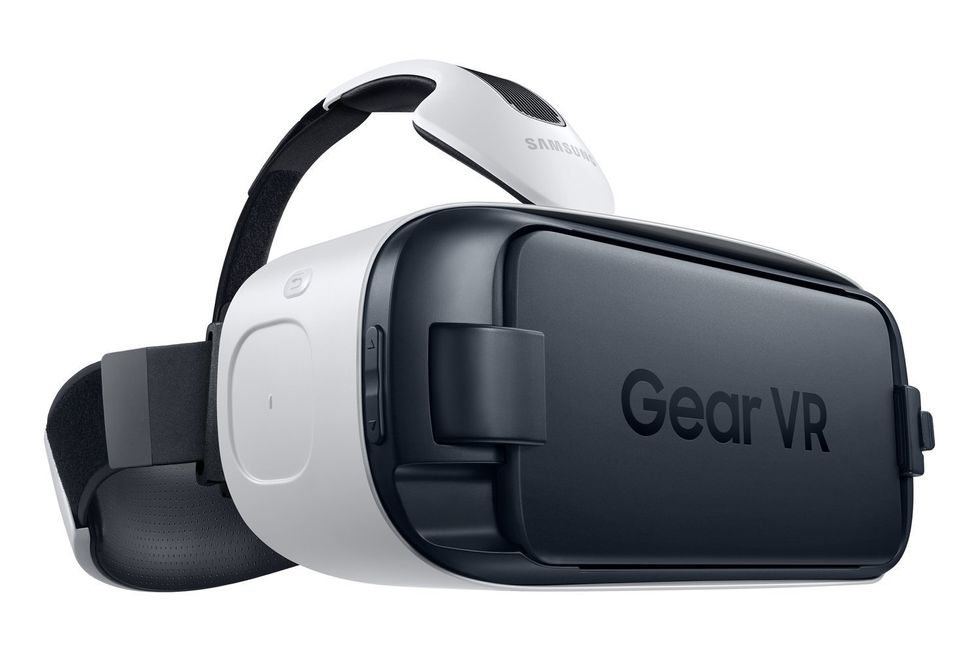 Gear VR. (Image courtesy Samsung.)
Best headset for people with Samsung Galaxy phones
The Samsung Gear VR is the priciest set on this list, at $99, but it comes with extra built-in sensors for a better experience, and has a trackpad, back button and volume control built right into the set. Plus, it has some great games in its app store, plus Netflix and Hulu.
The downside is that the selection of games is still small and the games are pricier than similar games for the Google Cardboard. Plus, it only works with late-model Samsung phones.
Buy it from the company, on Amazon or at your nearest Best Buy for $99.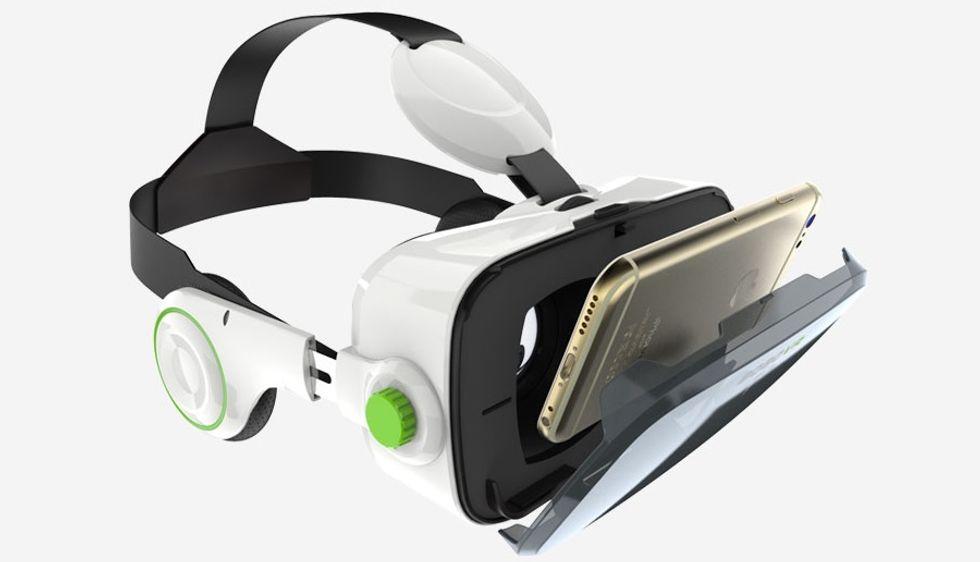 BoboVR Z4. (Image courtesy Bobo VR.)
Best all-around headset
The BoboVR Z4 is the best mobile headset that's not a Gear VR. It works with any late-model Android phone with screens between 4 and 6 inches in size, has built-in headphones and a control button, and is very easy to use. Get it for $39 on Amazon.
The field of view is a very impressive 120 degrees—that's more than the Oculus Rift, HTC Vive, or the Gear VR. This means that you get the widest view possible on your smartphone, but for the best experience you want a phone with the largest, highest-resolution screen that you can afford.

The lenses are adjustable, the headset fits over glasses, and it is very easy to use—just open the front cover, drop in your phone, and snap the cover closed.
It weighs 15 ounces. That's a little bit more than the Gear VR, which weighs 12, or the Leji Mini VR, which comes in at just 7 ounces. But a lot of that is due to the headphones. You can also buy versions of this headset without headphones, which weigh 11 ounces, as well as versions bundled with remote controllers.
The reason you might want a remote controller even though it comes with a button is that some users have reported problems with getting the button to work, or getting it to work consistently on their particular phones or with their particular screen protectors.
The BoboVR Z4 does make it easy to use the button. It's on the bottom of the set, on the right-hand site, convenient to press with your thumb while you are holding the headset. If you're right-handed, that is, and don't mind holding the headset. For interactive games, a separate controller or gamepad might be more convenient and comfortable to use for long stretches of time.
Like GearBrain on Facebook