Wake up in the morning, and you're almost as likely to check the weather as grab a cup of coffee. Even for those who spend most of their days working from home, knowing if the morning is going to dawn with blue skies or a downpour is something most of is would like to know. But today, there are apps that can tell you far more than the temperature of chance for some precipitation.
These 11 weather apps can be downloaded to your iPhone or Android smartphone, and deliver pollen counts, show satellite readings and even pull radar maps — all helpful, and for some likely fun, in planning your day or even the week ahead.
AccuWeather
Designed for both iOS and Android devices, the AccuWeather free app is one for those who love data and bold graphics. You can grab a two hour forecast that outlines minute by minute what's happening, or go long and check out a 45-day forecast. Data points include UV Index, air quality, dew point, allergens and more.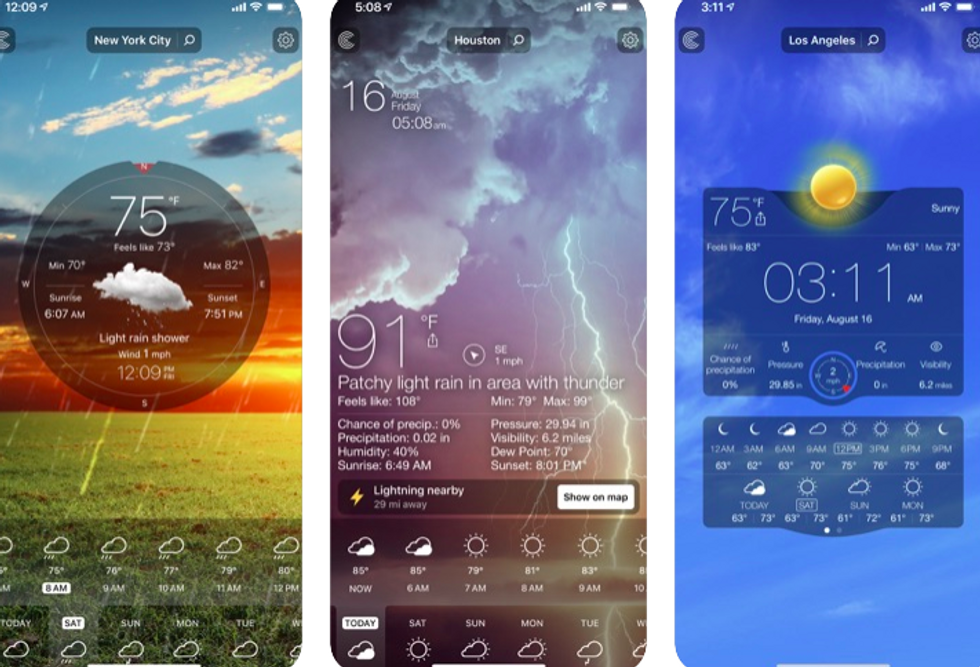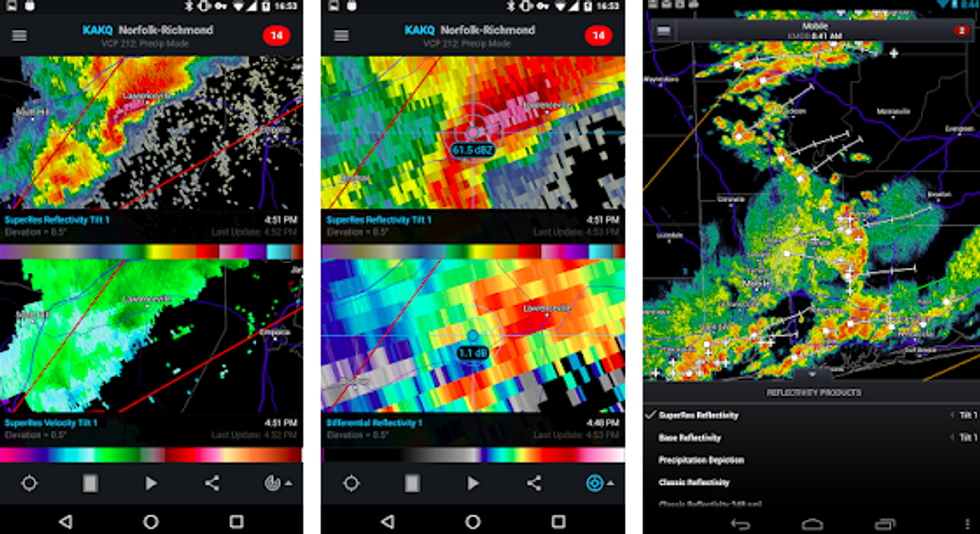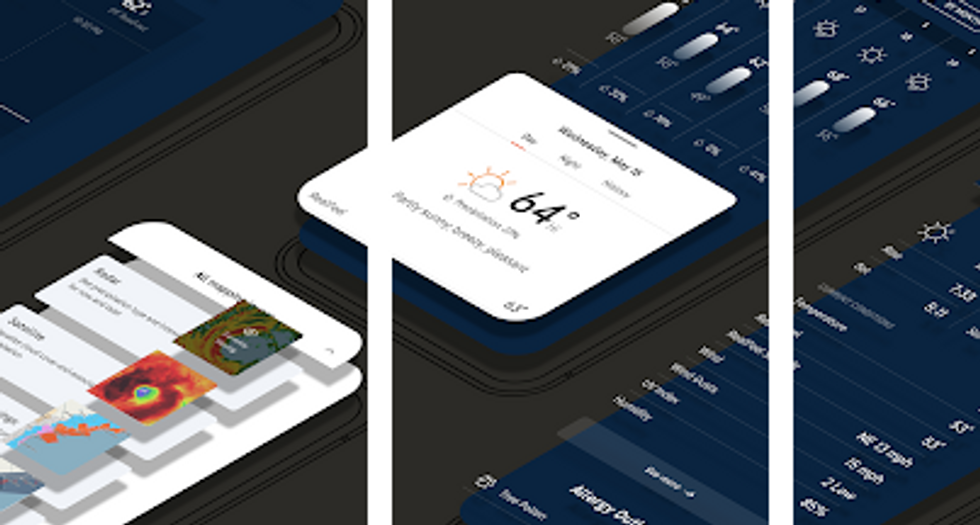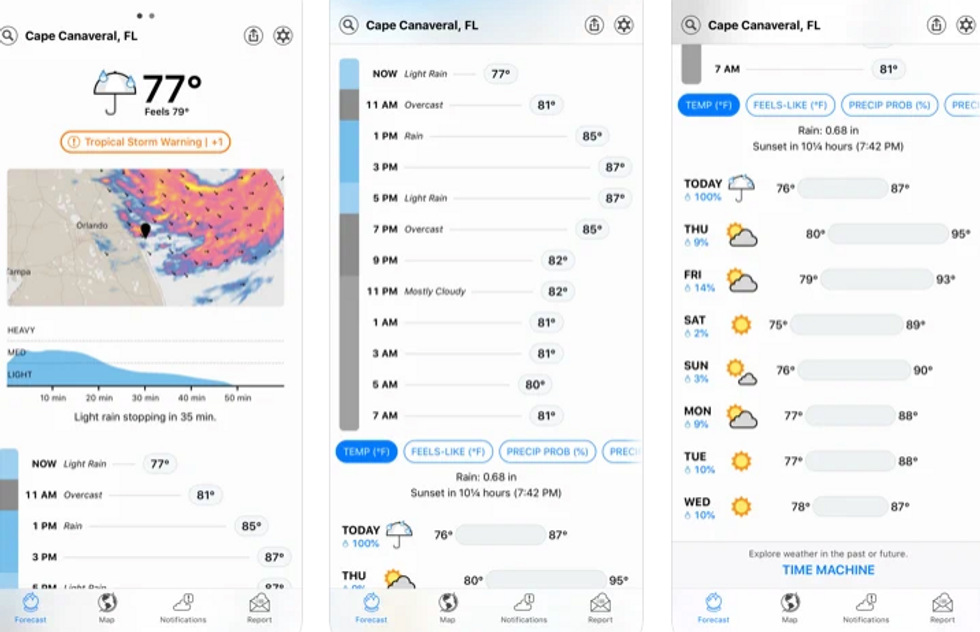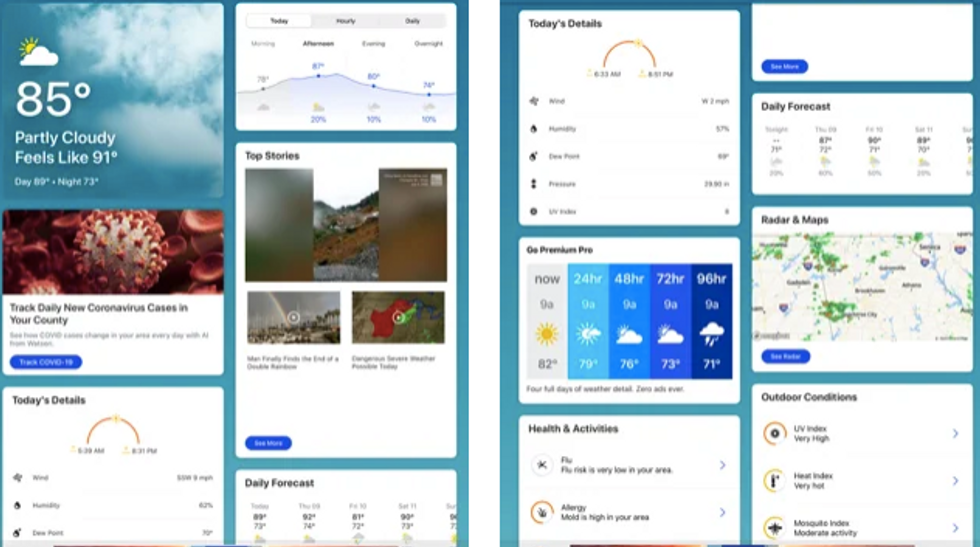 AcuRite Wireless Home Station (01536) with 5-1 Sensor and Android iPhone Weather Monitoring