Like GearBrain on Facebook
French smart home company Netatmo, best known for its weather and air quality products, has finally added Apple HomeKit support to its weather station.
But that is only half the story, as the company has taken the unusual approach of explaining, in extensive detail, why joining Apple's smart home platform has taken so long, what hardware changes had to be made to accommodate the iPhone maker, and why some customers might still be disappointed.
Read More:
It has long been known in the smart home industry that Apple HomeKit can be tricky to accommodate for, especially at the lower end of the market where margins are already tight. Instead, companies (like Netatmo's weather station before today) would offer support only for Amazon Alexa, Google Home — and perhaps IFTTT.
Netatmo's story begins with its first product, the Smart Home Weather Station, which arrived in 2012. Then, when Alexa came along two years later in late 2014, Netatmo praised Amazon's voice assistant for helping its products "evolve at the same time as the smart home ecosystem."
Netatmo Weather Station
From then on, Netatmo was able to add new features (like Alexa support) via software updates to all of its products dating back to 2012. The benefits here are two-fold, as the company explained this week. "It allows us, on the one hand, to keep satisfying you by adding new services and, on the other hand, to avoid the phenomenon of programmed obsolescence from which the world of technology too often suffers."

It's a fair point to make. Which connected devices from 2012 do you still use? And if any, which still run fully up-to-date software? Apple is usually praised as being particularly good at this, but it has its limits and this year's iOS 13 only works on iPhones dating back to 2015.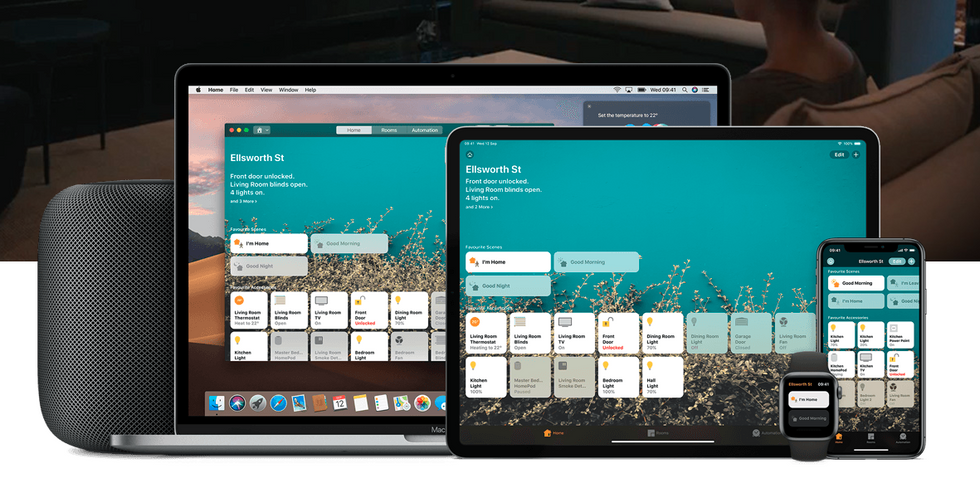 The Home app works on Mac, iOS, Apple Watch and Apple TVApple
As for Netatmo's desire to make its products work with Apple HomeKit, it's taken three years. And while many owners of Netatmo products will now get HomeKit support via a software update, owners of older products — specifically, the Weather Station made before October 2016 — will miss out.
This is because, Netatmo explains, "HomeKit compatibility requires a large memory capacity," — far larger than the company had anticipated its humble weather stations of 2012 would need. This memory is required by HomeKit to run asymmetric encryption algorithms, ensuring the system's security. Netatmo explains: "For a given iOS device, each user has a HomeKit identity used to authenticate the communication between iOS devices and HomeKit compatible products."
The next hurdle to overcome was that all HomeKit compatible devices must support an IPv6 network protocol. By this point, in 2016, Netatmo's products were only IPv4 compliant. HomeKit devices also need to implement the 'Bonjour' protocol, which allows them to be configured over a local WiFi network.
First of all, Netatmo decided to double the amount of flash storage on its smart home weather stations. Changes were then made to the product's circuit board because, where previous Netatmo products connect to WiFi at regular intervals, HomeKit requires a constant connection. This was causing heat issues, which led to incorrect readings from the product's ambient temperature sensors, hence the need to redesign the circuit. This change moved the air temperature and humidity sensors away from the warm WiFi chip.
By October 2016 Netatmo began producing its redesigned Weather Station, but it wasn't out of the woods yet. Next up, the company faced what it describes as "significant software development and [a] whole certification process."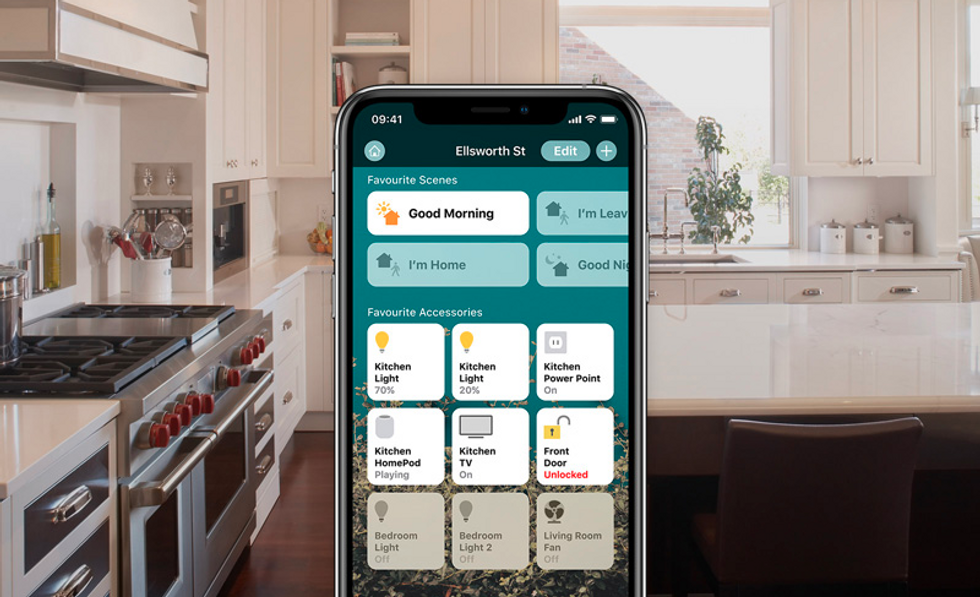 The Home app on an iPhoneApple
Now Netatmo had compatible hardware, but its Weather Station still couldn't be used by HomeKit, as Apple's platform doesn't have a device category (like 'camera' or 'light bulb') for weather stations. So, while the Weather Station' hardware was ready to go (and now on sale), Netatmo chose for its indoor and outdoor cameras launched through 2017 and 2018 to be the first devices to work with HomeKit.

At this point, while it knew its weather station would work with HomeKit and Apple's Home app at a hardware level, Netatmo had to wait and see "if future iOS updates would allow us to use the full potential of HomeKit on the Weather Station." It was now producing and selling a product which had the hardware to work with HomeKit, but HomeKit itself didn't recognize its sensors at the software level.
Netatmo Smart Indoor Air Quality Monitor, Temperature, Humidity, Noise and CO2 sensors
The issue here is that, while Netatmo was hopeful that Apple would add a 'weather station' product category to the Home app, it didn't know what functionality that would include.

Furthermore, while Netatmo's Indoor Air Quality Monitor worked with HomeKit from launch, the Weather Station — despite "being very similar in terms of mechanics and electronics" - did not.
Finally, in early 2019 Netatmo was able to start work on the software side of HomeKit integration. Fast-forward to October, and HomeKit still doesn't have a product category for weather stations, but it can now at last understand each data point the Netatmo Weather Station produces.

HomeKit caters for a lot of products, but not weather stationsApple
This means HomeKit users can now use the Home app to check indoor and outdoor temperature and humidity, indoor CO2 levels and air quality, and the battery life of every Netatmo module. Siri can be used to look up any of these data points, and HomeKit automations can be used to trigger scenarios, for example when indoor CO2 levels rise.

But there are still some limitations. Temperature and humidity cannot yet be used by the Home app to trigger automations, Netatmo says.
This three-year journey goes to show just how complex the smart home is, especially when one company which already has its own ecosystem of products tries to integrate with another platform — and one as stringently locked down as Apple HomeKit.
This also goes to show that, despite HomeKit lagging behind Amazon Alexa and Google/Nest, Apple HomeKit and its Home app still represent a must-have for smart home device makers. No matter how high Amazon and Google's smart speaker sales figures are, the lure of a billion iPhones in pockets all over the world is simply too much for a company like Netatmo to ignore.
Smart Outdoor Security Camera with Integrated floodlight - Netatmo Presence
From Your Site Articles
Related Articles Around the Web
Like GearBrain on Facebook