The GoPro action camera can be a great stocking-filler this holiday season, with discounts to be had on several different models, including the Fusion, a pocket-sized 360-degree camera, and accessories. (See 2019 Black Friday deals for Best GoPro cameras here.)
For those new to action cameras and buying a GoPro for the first time, the range is product simple enough to understand. The larger the number, the newer the camera, and each generation of GoPro Hero is ranked by color, with Black being the flagship. Next comes Silver, then White.
The latest flagship is the GoPro Hero 7 Black, but these Black Friday deals extend back to the entry-level Hero 7 White and two-year-old Hero 5 Black.

More Black Friday 2018 deals:
As with the rest of GearBrain's Black Friday 2018 articles, this page will be updated with new deals as they become available later this week.
GoPro Hero 7 White
GoPro Hero 7 Silver

GoPro Hero 5 Black
GoPro Hero 6 Black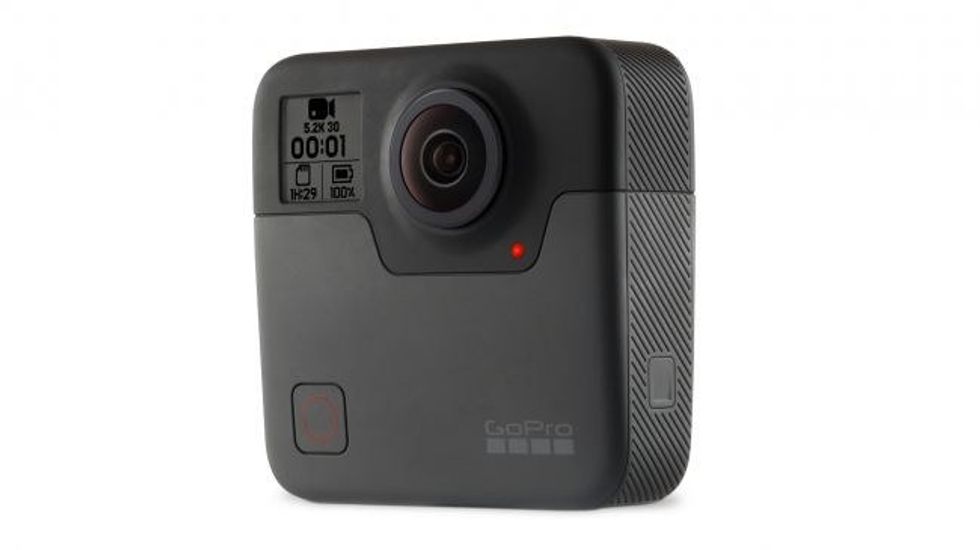 GoPro
GoPro Fusion

GoPro Fusion
GoPro Hero 7 Silver + 32GB memory card, case and accessory kit

GoPro Hero 7 Black + 32GB memory card, case and accessory kit
GoPro HERO7 White - Waterproof Action Camera with Touch Screen 1080p HD Video 10MP Photos