Like GearBrain on Facebook
UPDATED NOV 23, 2016
Entertainment is all about the coolest hubs and gadgets to get the most bang for your buck. From TV shows to movies to games and more, these entertainment gadgets will provide hours of programming for anyone on your gift list who loves a little drama… or comedy… or action. You get the idea. No matter their favorite genre, these hubs will get two thumbs up all around.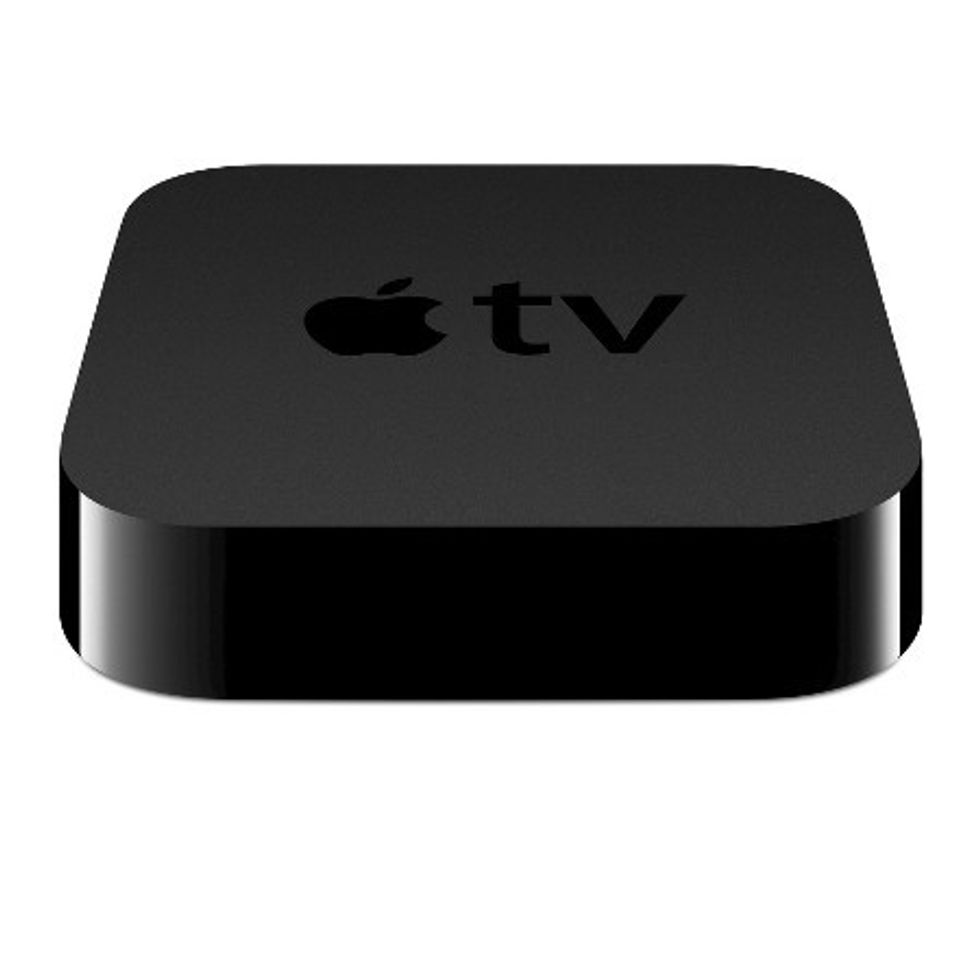 Apple TV
Apple TV
Apple product lovers will simply adore the familiar functionality and interface of the Apple TV. With the Apple TV apps, the user will be able to choose what they want to watch and when they want to watch it. Built on a tvOS platform, the Apple TV allows for interaction never seen or used before. Rely on Siri to search for TV shows or movies and even games, and let the entertainment take over and extend into the New Year. For a set-up guide with step-by-step instructions, see this GearBrain how-to for the Apple TV.
Target will be offering 25% off all Apple TV models for Black Friday as per Forbes.
You can also snag a 3rd Generation refurbished Apple TV for $39.99 (save $30) at Walmart.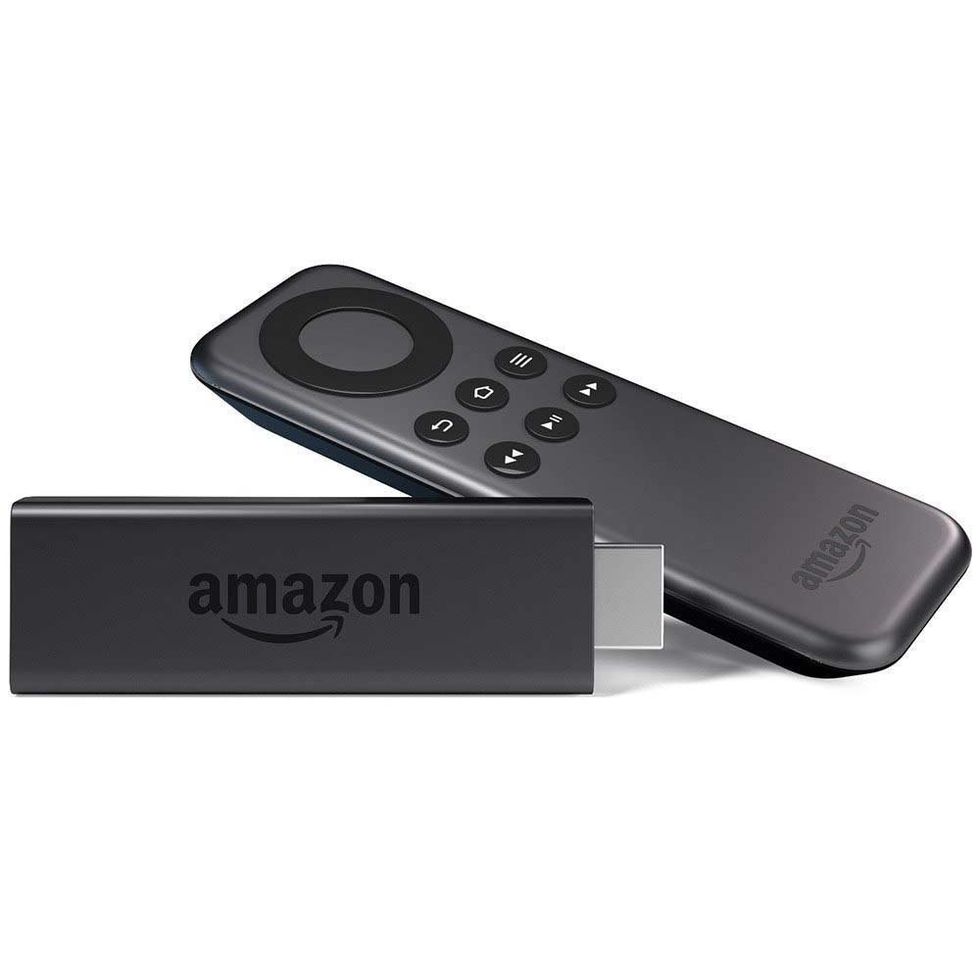 Amazon Fire TV Stick
Amazon Fire TV Stick
The most powerful streaming media with the fastest Wi-Fi and most accurate voice search is ready for Black Friday markdowns. Amazon Fire TV Stick is a nifty gadget offering over 90 channels, 7,000 apps and games, and over 250,000 TV episodes for streaming. The device is fitted with a dual-core processor and 1 GB of memory. Check out some additional streaming media sticks that are also great choices for the holidays.
According to Target's pre-Black Friday ads, the Amazon Fire TV stick will be $10 off, costing just $29.99.
Or get $15 off the Amazon Fire TV at Amazon, making the cost come to $74.99 for Black Friday. (You can learn more about Amazon Echo by clicking here.)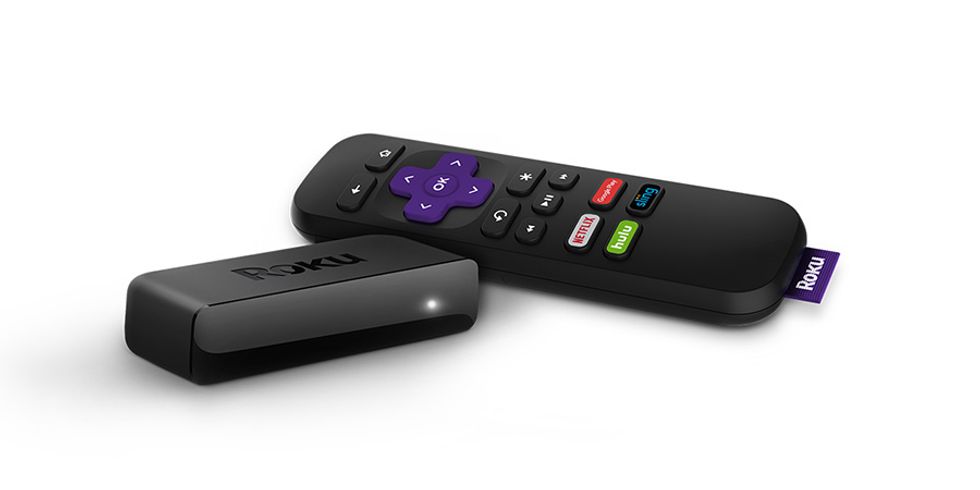 Roku Streaming Stick
Roku Streaming Stick
Roku's streaming stick is a great gift for media lovers. It has eight times the processing power of the 2014 version, so viewers will notice the faster speeds right away. The stick is pocket-sized and easy to function. Use the stick to access more than 3,000 channels with over 300,000 movies and TV episodes. Roku can even be controlled from a remote app on a smartphone (Android or iOS).
Walmart will have a deal on Roku Streaming Stick. Get it for $34.99, a savings of $15.00.
Best Buy is offering the same price for the season, as is the manufacturer.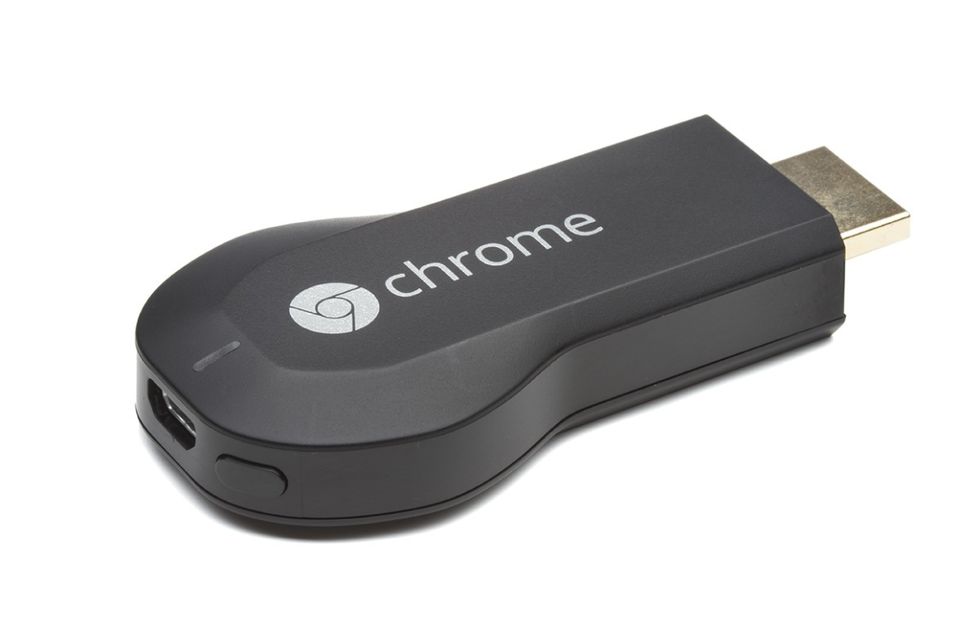 Google Chromecast
Google Chromecast
Your gift recipient will have the ability to stream entertainment from a smartphone directly to their TV with Google Chromecast. Simply plug the device into the HDMI port on the TV and watch TV shows, listen to music, play games, and more. With 200,000+ shows and movies to choose from—plus 30 million songs—Chromecast provides the user with nearly endless selections. Chromecast is fitted with a sleek magnet so you can keep it hidden out of sight behind the TV when not in use… but when will that happen?!
As seen in their pre-Black Friday ads, Target will offer a $10 savings off the Chromecast, making the gadget just $25.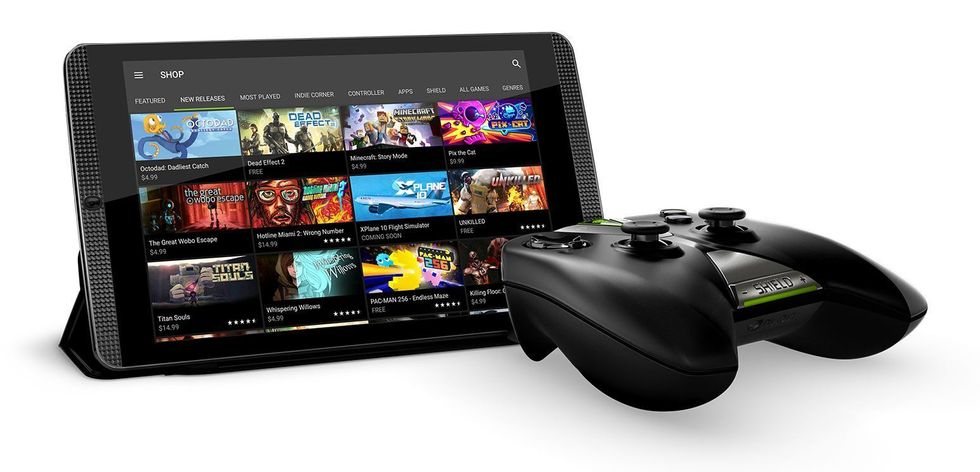 NVIDIA SHIELD
NVIDIA SHIELD
NVIDIA SHIELD is an Ultra HD streaming media player that any entertainment lover will adore for the holidays. The picture quality is sublime with 4K resolution in apps like Netflix, YouTube, and VUDU. Play games from the cloud too with GeForce NOW™. Use voice search to find shows, check in on sports scores, and more. So much entertainment awaits just past the SHIELD! Check out a GearBrain review.
Starting 11/26 you can save $50 on both versions of NVIDIA SHIELD with the manufacturer. The 16GB model SHIELD is available during the sale for $149.99 (regularly $199.99) and the 500GB model SHIELD Pro Android TV will be $249.99 (regularly $299.99).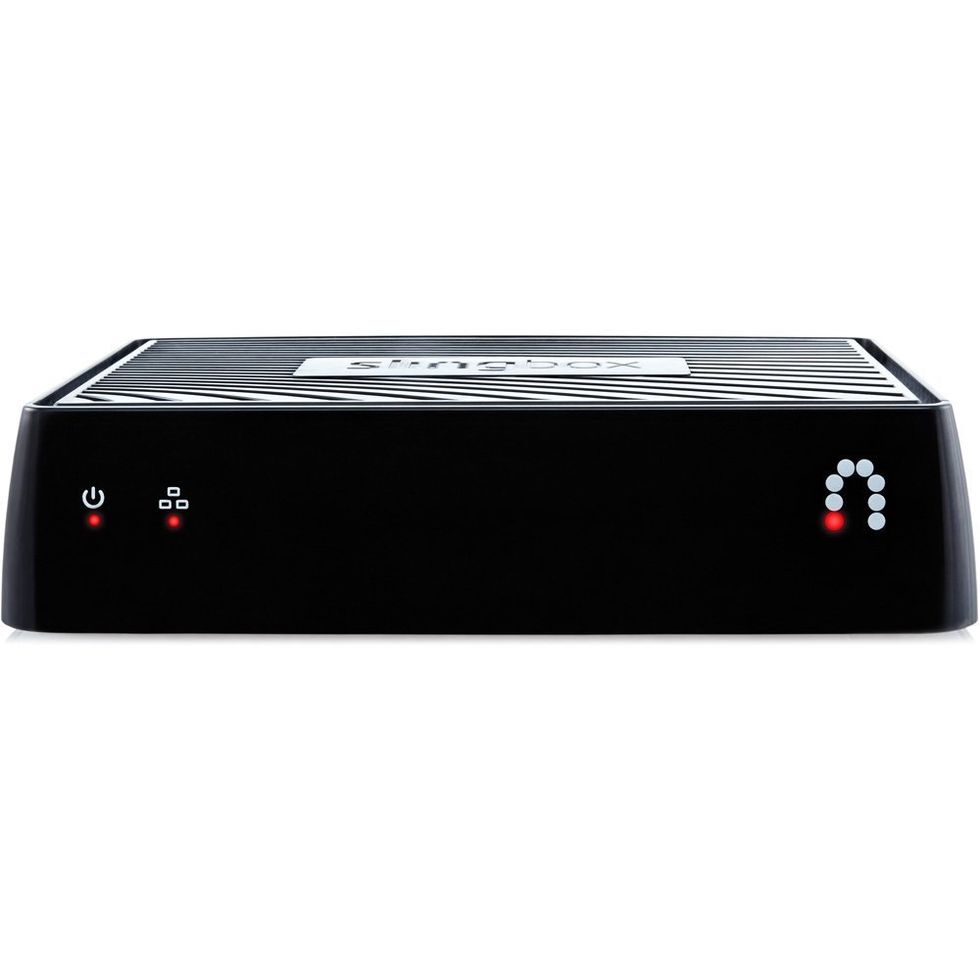 Slingbox M2
Slingbox M2

Slingbox M2 is an entertainment-focused connected device that brings all the programming available on your cable/satellite box directly to your smartphone, tablet, or computer (PC or Mac) at no additional cost. The user will be able to view and manage DVR recordings and even watch on a second TV with a Wi-Fi or Ethernet Connection. Watch live or recorded shows, movies, sports, and more! Check out an overview of the Slingbox M2 by GearBrain's CEO & Founder.
Get the Slingbox M2 for an all-time new low price of just $99.99 with the manufacturer.

Grab a great deal on the Slingbox 500 at Best Buy. Save $50 making the cost $249.99.
And the Slingbox M1 version is on sale at Amazon for just $69.94 – that's $80.05 off the regular list price.

TiVo
TiVo - Roamio OTA 1TB Digital Video Recorder

Consider the TiVo this season for the ultimate cable experience on antenna TV. Get 150 HD hours of recording capability and stream content from Netflix, Amazon Prime, Hulu, YouTube, and more. The search feature is easy to use and intuitive and you can organize programming in a format that fits your viewing style. Record up to four shows at once! Ready for a night in?
Save on this item at Best Buy. It is $359.99, that's $40 off the regular price.
Are you ready to be entertained or to give the gift of entertainment to someone special? These deals are certainly entertaining enough to entice you to make the purchase!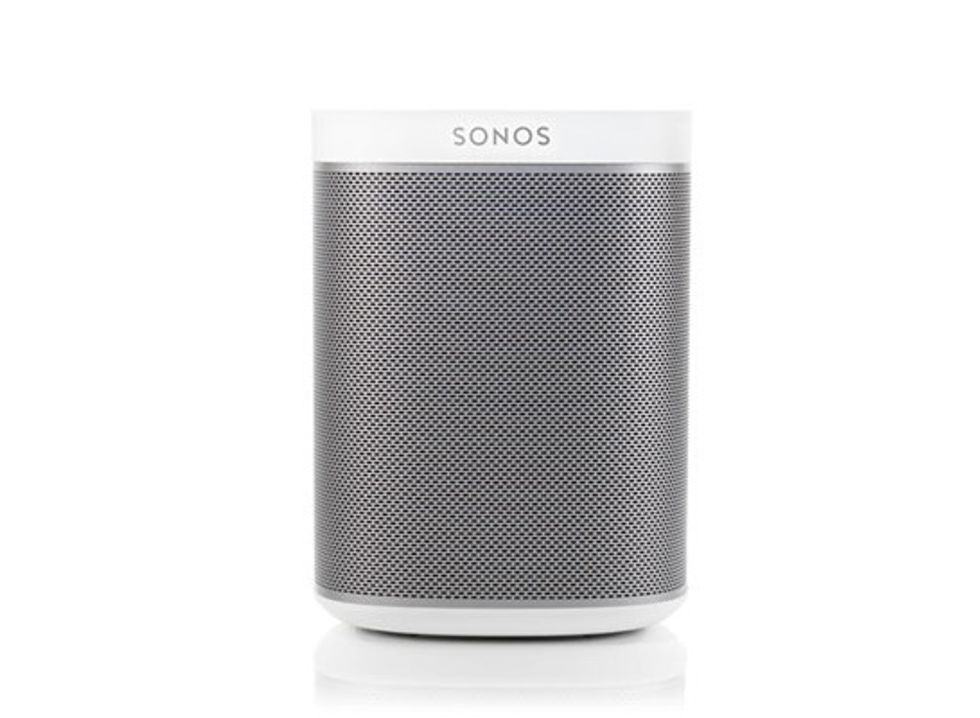 Sonos Play 1
Sonos Play 1
Okay, so we have 8 items: the last is the Sonos Play 1, the normally $199 version which is marked down to $149 on Black Friday at retailers including Apple, Best Buy, Amazon and of course on the Sonos web site.
Like GearBrain on Facebook