Boeing, the world's largest aerospace company, has invested million of dollars into an autonomous drone firm called Near Earth Autonomy.
The move comes as aircraft manufacturers begin to follow the path of car makers, buying up and investing heavily in autonomous technology startups.
A stake was acquired for an undisclosed fee by HorizonX, a venture fund set up by Boeing in April. Although the company has not revealed the size of its investment in Near Earth Autonomy, a spokeswoman for the fund told Bloomberg that it typically makes investments "that span the single millions up to the low teens".
This is the first investment made by HorizonX in a company specializing in autonomous technology. So far, the Boeing fund has pumped money into firms developing wearable tech, as well as augmented reality, hybrid-electric power and artificial intelligence.
Alongside the cash investment, Boeing and Near Earth Autonomy will form a partnership to "explore future products and applications for emerging markets such as urban mobility," the airliner manufacturer said in a press release on October 19.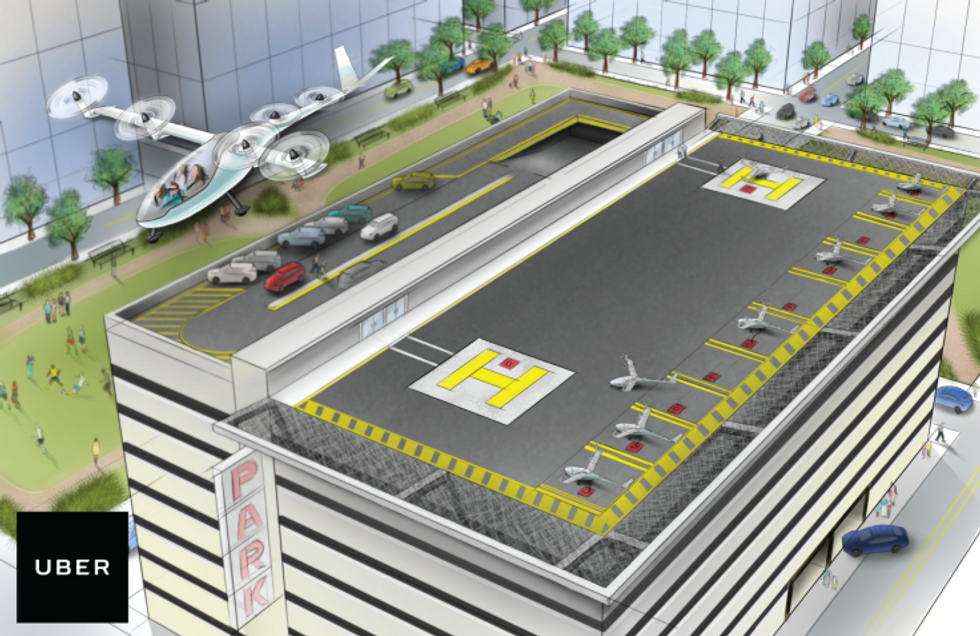 Like Uber Elevate, Boeing wants a slice of the future 'urban mobility' pieUber
Through 2017 the flying car concept has quickly shifted from science fiction and into a not-so-distant reality. Uber is working on a flying, autonomous taxi venture called Elevate, Airbus is working on an electric, smartphone-hailed concept called Vahana, and Slovakia-based AeroMobil is taking pre-orders for an electric flying car right now.
Based in Pittsburgh, Near Earth Autonomy develops technology for unmanned aircraft, ranging from drones used to map crops, to autonomous drones intended to carry human passengers.
Many of the company's technologies are intended to help autonomous drones see the world around them, plot courses (even without the use of GPS, when necessary) and assess landing zones. The company also develops technology to provide better visual aids for pilots of manned aircraft, giving them more visibility and helping them avoid hazards which would normally be out of sight.
Boeing HorizonX vice president Steve Nordlund said: "This partnership will accelerate solutions that we feel will be key to unlocking emerging markets of autonomous flight. We are excited to begin this partnership with a company with such a depth of experience in autonomy so we can leverage the scale of Boeing to innovate for our customers."