Like GearBrain on Facebook
The delivery-by-drone competition is beginning to heat up. First, it was Amazon promising to deliver purchases by drone directly to the customer's door. But it was actually drone delivery company called Flirtey that, well, delivered the goods. The company delivered medical supplies to a rural health center in Wise County, Virginia as the first FAA-approved drone delivery in July 2015. Flirtey then dropped water and emergency goods to a targeted house in Hawthorne, Nevada—another first, this time with a fully autonomous drone.
Now Wal-Mart wants to get into the act—but not by transporting goods to the customer directly. Rather, the retailer plans to install drones in its giant warehouses, which will impact consumers with improved customer service.
Ironically, while it is the possibilities of warehouse-to-home deliveries via drone that has captured the headlines, we are still likely a few years away from that being a reality, beyond those tests in remote communities. Other industries are using drones now in any number of innovative ways.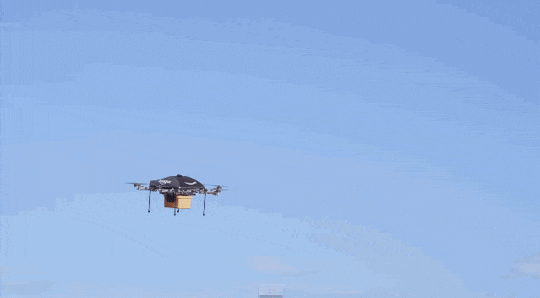 As François Pichon, co-founder of Synchroteam, a cloud-based field service management solution, says, "In the field service industry, people don't even mention [drones and] deliveries." In Pichon's industry, the main uses for drones are repairs and status checks in situations where sending a technician would be too difficult or dangerous.
For example, one application is to have a drone to take a picture of a particular problem or repair job on a pipeline or the electric grid. "Even if a technician has to go to the site eventually, by seeing the problem first they have a better idea of what the problem is and what equipment they might use to repair it," Pichon says. "That saves time—and money—when it comes to actually fixing the problem."
Photography and videography are popular applications for drones, for personal use but also within the business setting. Drones provide new and advanced aerial views, says Abby Speicher, CEO with DARTdrones Flight School, allowing photographers to capture new angles to create stunning pictures. This translates directly to industries like real estate, which adopts drone photography to fully inclusive view of the property and its surroundings. Advertisers turn to drone photography to create more awareness around specific brands.
"Red Bull uses drones to create stunning campaigns for their sporting events," Speicher says. "Patron Tequila has used drones to create a virtual reality campaign that highlights how the tequila is made from the perspective of a bee."
Other industries using drones include:
Agriculture: Drones allow farmers to aerially survey crops to check on irrigation systems and crop production.
Law enforcement: Drones can survey crime scenes before police enter the area and provide all types of surveillance.
Athletics: Fans get new angles of game action on both TV and computer graphics, with more flexibility than with wired aerial cameras.
First responders and military personnel: Drones can deliver medicines and supplies to disaster victims and can assist with the search for missing persons.
What other ways can we expect to see drones employed across industries in the near future? The EHang 184, a drone designed to carry a passenger, was introduced at CES this year, and is now in talks to start testing the helicopter-like vehicle in Nevada. This presents the opportunity to deliver workers to a job site where large vehicles can't maneuver or to hand-deliver a package. The technology is so new that right now the opportunities are yet to be imagined.
For now, Speicher says consumers can expect more efficient and easier applications of drones in their lives.
"The implementation of drones has made human lives and jobs faster, safer, and easier," she adds. "Drones will provide a cheaper alternative for many of the uses they're currently acquired for."
Like GearBrain on Facebook