Like GearBrain on Facebook
Trouble nodding off at night? You're hardly alone. More than 70 million Americans do not get enough sleep, according to the National Center on Sleep Disorders Research (NCSDR). Besides contributing to a grumpy demeanor, this deprivation can contribute to conditions from obesity to depression—not to mention difficulty paying attention during the day.
Hardly a wonder that the sleep aids market is expected to grow to $76.7 billion by 2019 as consumers flock to products such as over the counter medication to nod off. A better option? Smart gadgets that suggest an optimum time you hit the hay to devices that can see how restless you are during the night. Built-in sensors measure the quality of time people spend in bed and offering suggestions about how to improve their resting time. Here's an array of IoT devices that may help to bring some peace and quiet tonight.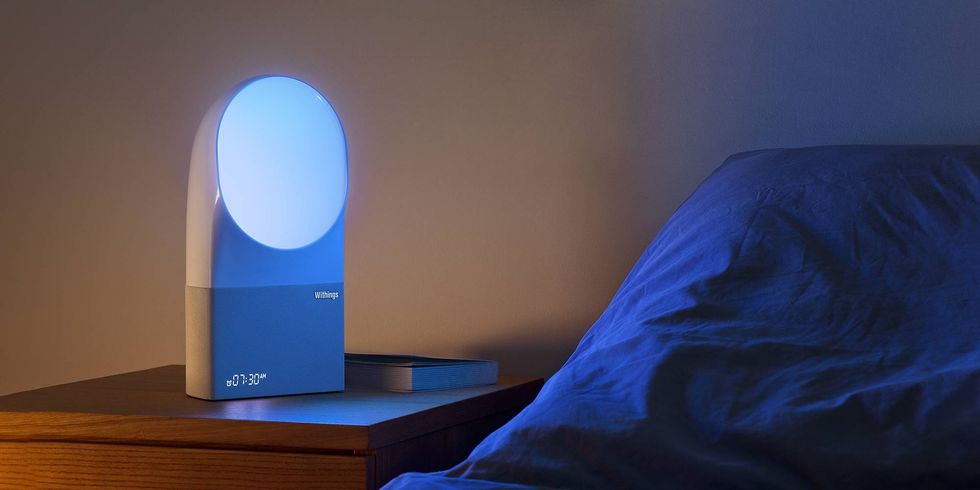 Produced by Withings, Aura is a bedside base ($189.50) with optional mattress pad sensor ($299.95) that tracks your sleep schedule. The sleep pad tracks the sleep duration, respiratory rate, movement, bed temperature and even ambient noise and light over Wi-Fi and Bluetooth. You can then visualize your full sleep cycles on your iOS or Android smartphone along with details that may have contributed to a poor night's sleep.
Aura also links with the Nest Thermostat—to make your room the exact temperature that you like when you sleep. Plus, a partnership with Spotify lets you use the device like an alarm clock radio to pull up music when you wake. But Aura's light is what sets it apart—beaming waves of red and blue wavelengths during the night and then morning, adjusting as you get closer to the time you've chosen to wake up.

Eight ($249) not only sends stats about your sleep patterns but can link up with other smart tools, like your connected thermostat, to actually transform your room into a sleep haven. The Wi-Fi and Bluetooth enabled device was in pre-order earlier this month—and expects to start shipping in July.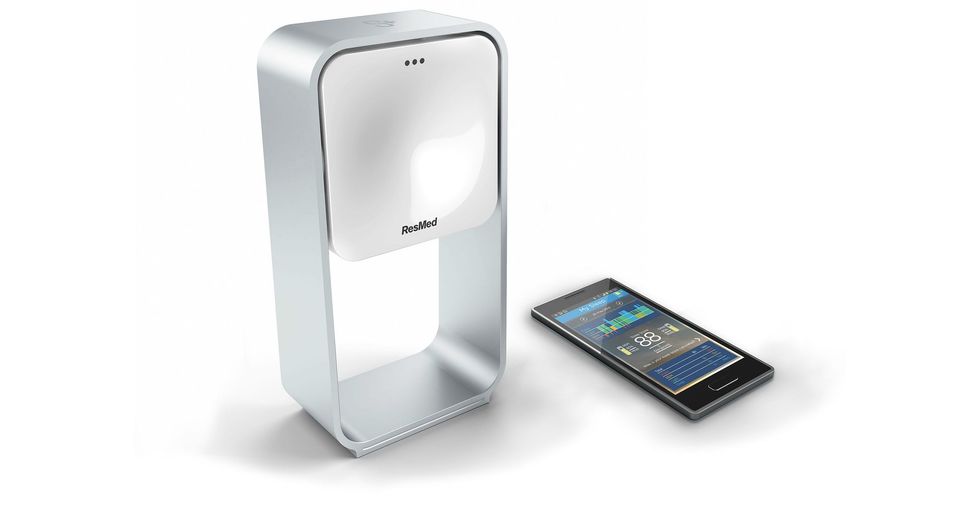 A combination app plus physical device, Resmed S+ works to monitors your breathing patterns to determine how well you're sleeping during the night. Using an Android or iOS app, the S+ collects data on your REM, or rapid eye movement, sleep—that deepest time when your brain is dreaming like a champ. One feature, 'relax to sleep,' actually synchs natural sounds like an ocean wave or a brook to the sound to your breathing to help you calm down.
Like many IoT sleep device, the S+ also comes with a smart alarm. This tool senses when you're in the lightest phase of your sleeping pattern—within a window of time when you want to wake up starting the process then. Personalized feedback, sent over Bluetooth or Wi-Fi is meant to help you improve your sleep as you use the device over time.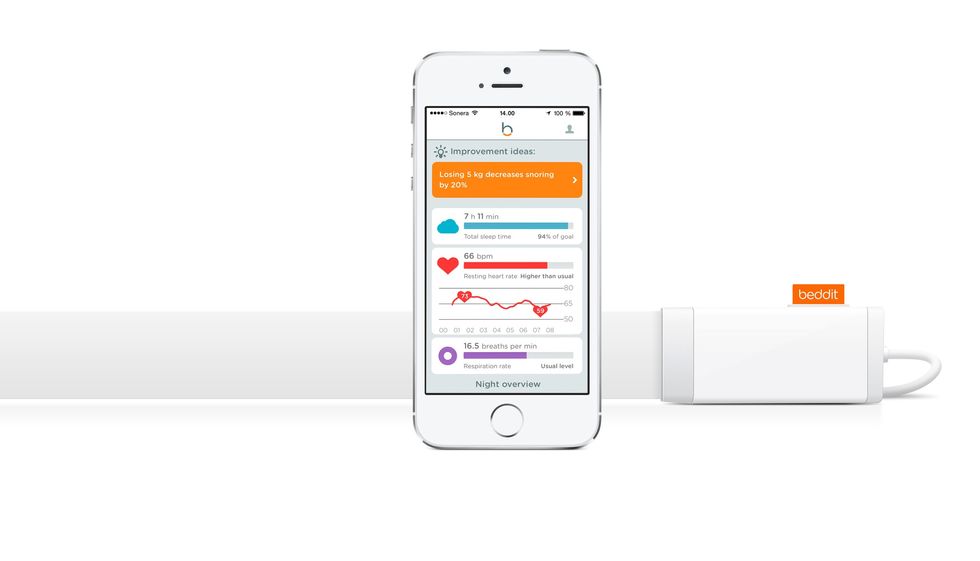 A motion-sensing strip that sticks to the mattress, Beddit ($149) tracks micro-movement of the body along with your heart beat, respiration cycle, even recording sounds like snoring. Every morning the connected Android and iOS app provides a detailed report from your sleep the night before—and the quality through a sleep score. You can read the data through your iPhone, or also pick up the data through your Apple Watch over Bluetooth. A closet napper? You can use the device too.

Another sleep monitor entry, RestOn ($149.99) snaps to your bed's mattress to measure your sleeping time, along with your heart and respiratory rates plus your body movements. (Melissa's review here) The Andorra and iOS app reports in the morning how soundly you did—or did not—sleep. Besides storing your personal data, RestOn offers you the option of a Family Cloud where you can constantly check the sleeping information of your bedmate or your children. Data is sent to devices over Bluetooth or Bluetooth Low Energy (BLE).
The company also makes a smart light that mirrors Aura called Nox. Still in pre-order, ($149.99) Nox's light technology produces red wavelengths that raise the secretion of melatonin and help you to fall asleep easily. (Red is the one color that doesn't inhibit the production of melatonin— a hormone that is thought to increase as people get closer to sleep.) The light then wakes you up naturally with a smart alarm.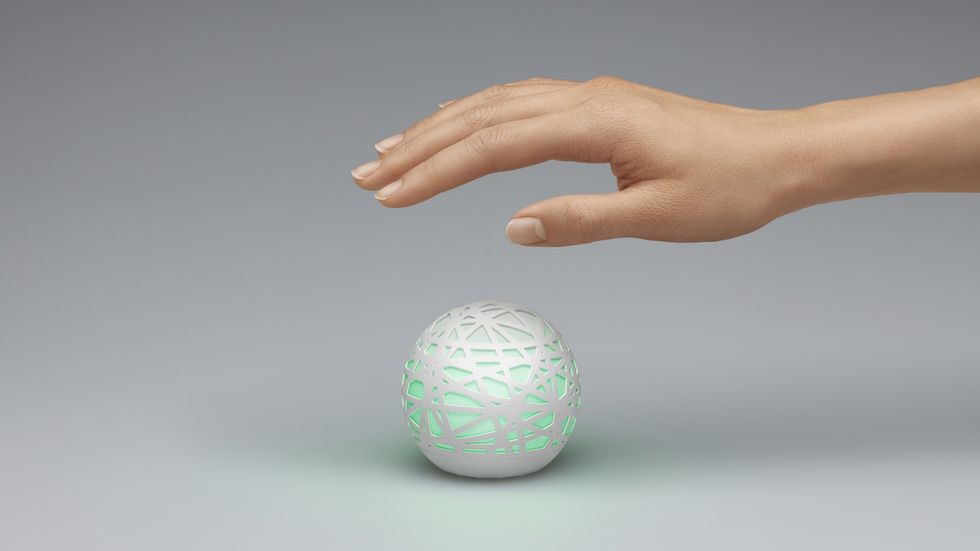 Sense Sleep Tracker
Unlike some of the other devices, Sense ($129) may be one object you'll enjoy looking at on your bedside table. A small, modern white globe, Sense is almost a piece of art—but with a sensor inside that links a sleep tracker to a smart alarm to also give insights about your night's patterns across Wi-Fi or Bluetooth. Eventually, over time, Sense gets a, well, sense of how you sleep, offering suggestions on temperature and even light to bring more rest to your nights.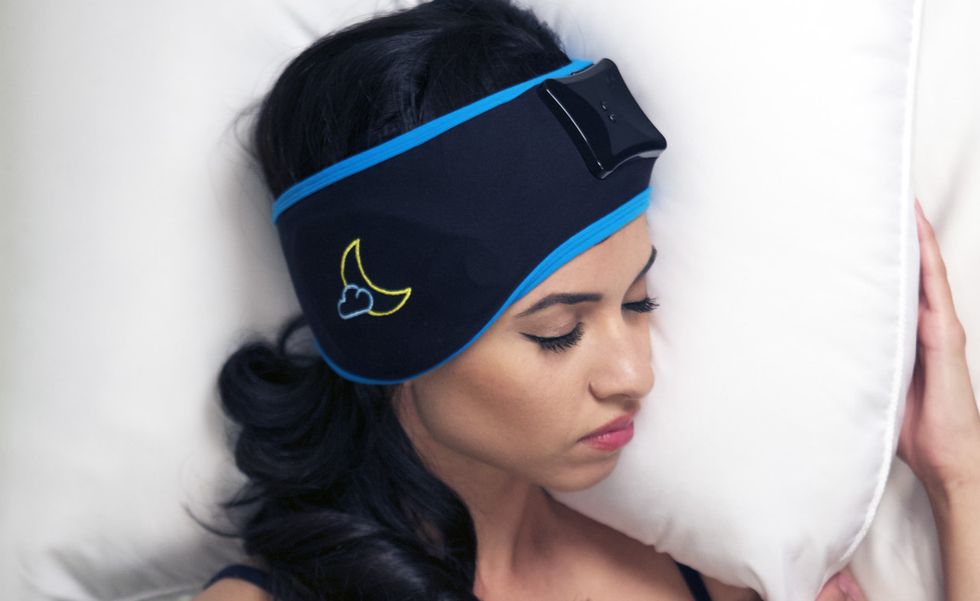 While not for the fashionista in your mix, Sleep Shepherd ($199) is a headband bolted with three sensors that reads your EEGs as you sleep sending data back to your iOS and Android smartphone over Wi-Fi and Bluetooth. The device then emits pulses or what are called 'binaural beats," which can help produce better sleep, say Sleep Shepherd's founder. These pulses are also used to help wake you up as you get closer to your alarm setting. Sleep Shepherd's Android and iOS app can also determine how you're sleeping: on your left or right side or even on your back. Currently in Kickstarter mode, the device is expected to ship in May.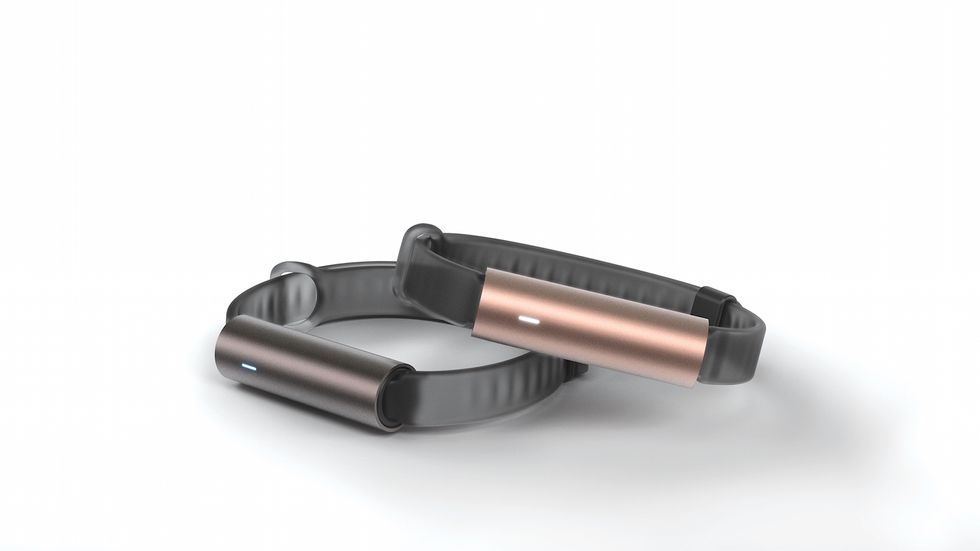 Looking for something a little more multi-functional? Misfit's Ray ($99.99) is a stylish option—but with minimal sleep tracking options. When worn 24-7, Ray registers and records the amount of sleep you get along with a myriad number of details including activity tracking. The device syncs through Misfit's app with Android and iOS devices over Bluetooth.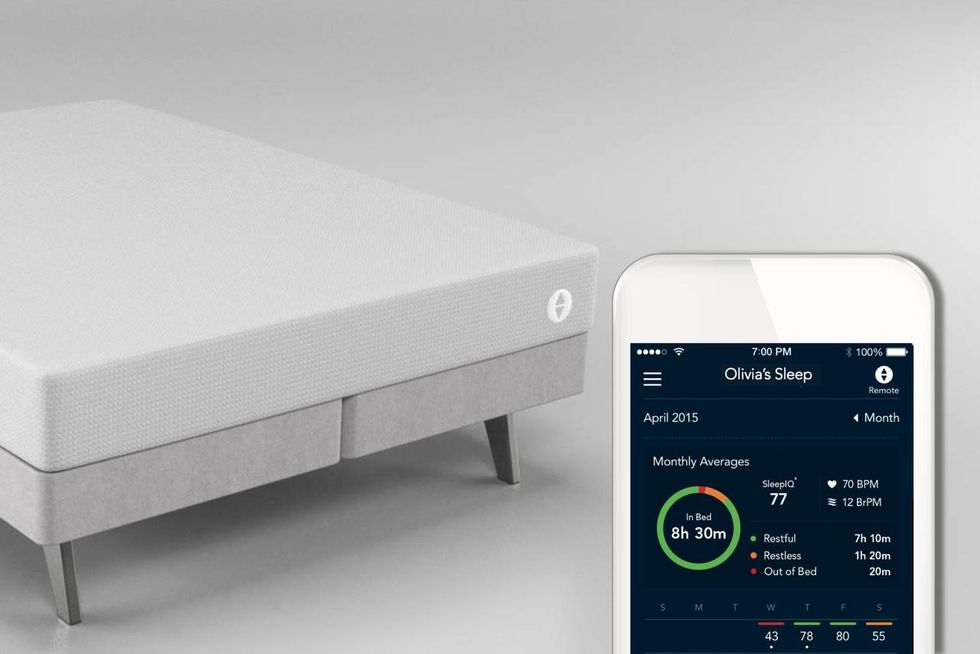 The company famous for its SleepIQ and smart mattress brings IoT tech to its slumber device. The new "it" bed (starting at $1,000) still lets you set how firm—or soft—you want your bed. But now built-in sensors track details similar to other sleep devices: from the temperature in the bedroom to your breathing rate. Data is sent over Bluetooth and Wi-Fi to Sleep Number's SleepIQ app on Android and iOS devices.
Sure, it's a high ticket item—much higher— but it bed will also differentiate between the left and the right side of the bed—the same way owners can set their own Sleep Number. You can even have an at-home trial. Shipping starts this summer. — Anna Volpicelli
Like GearBrain on Facebook