Like GearBrain on Facebook
In the world of consumer electronics, gadgets come and go, but big TVs still attract a lot of attention from shoppers. Last year, for example, people bought 10 million 4K Ultra HD TVs, according to the Consumer Technology Association, which stages the CES show in Las Vegas every January. This year, the organization is expecting a 50 percent increase, and manufacturers are planning to capitalize on the trend by pitching shiny new 4K models to all of us.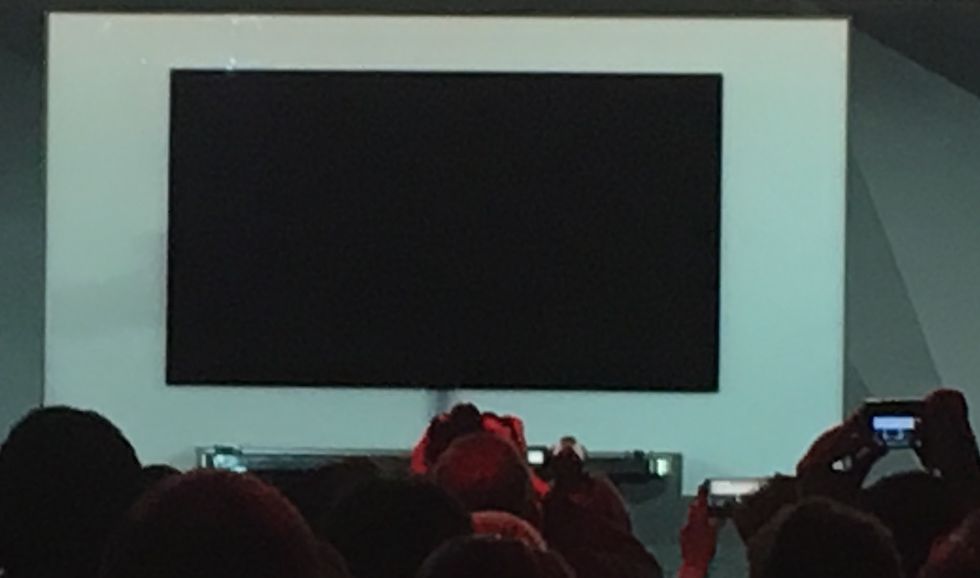 LG is debuting its thinnest TV to date.
Bright, brighter, brightest
There are always the ludicrously expensive aspirational TVs that garner a lot of coverage at the show, and this CES has been no different. LG's new Signature W7, for example, is a thin-as-cardboard (0.15 inches) 4K Ultra HD OLED set that can be stuck to a wall almost like wallpaper. It's brighter than last year's model, as well, but most of us will find the W7 is not within our budget. The W7 65-inch model is available for pre-order for $8,000.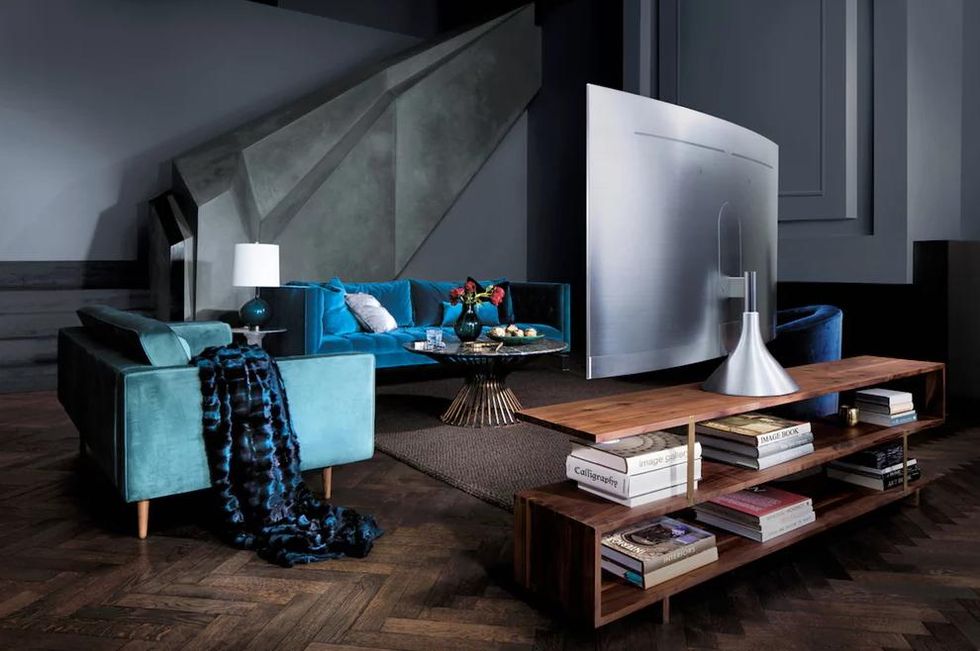 Samsung QLED will increase brightness levels.
Samsung continues to produce ever-better LCD TVs. It's now touting "QLED" sets; the Q is for quantum dots, which enhance the color reproduction of the TVs. The major feature of these models will be significantly improved brightness levels (up to 2,000 nits peak brightness). Expect concomitant pricing.
Acknowledging the superiority of OLEDs, however, Sony finally revealed its first OLED TVs after years of sticking with LCD panels. The company will sell both types of models this year, but the top-of-the-line TVs will be OLEDs—with Sony's own video processing to add value. The Sony XBR-A1E Bravia will also boast one more trick to attract shoppers: the glass in the screen itself vibrates, turning it into a big speaker.
For the few remaining fans who wonder, 3D support has all but disappeared from the new TVs. Curved models are almost dead, as well. LG has abandoned both features. Only Samsung is still touting a couple of curved models.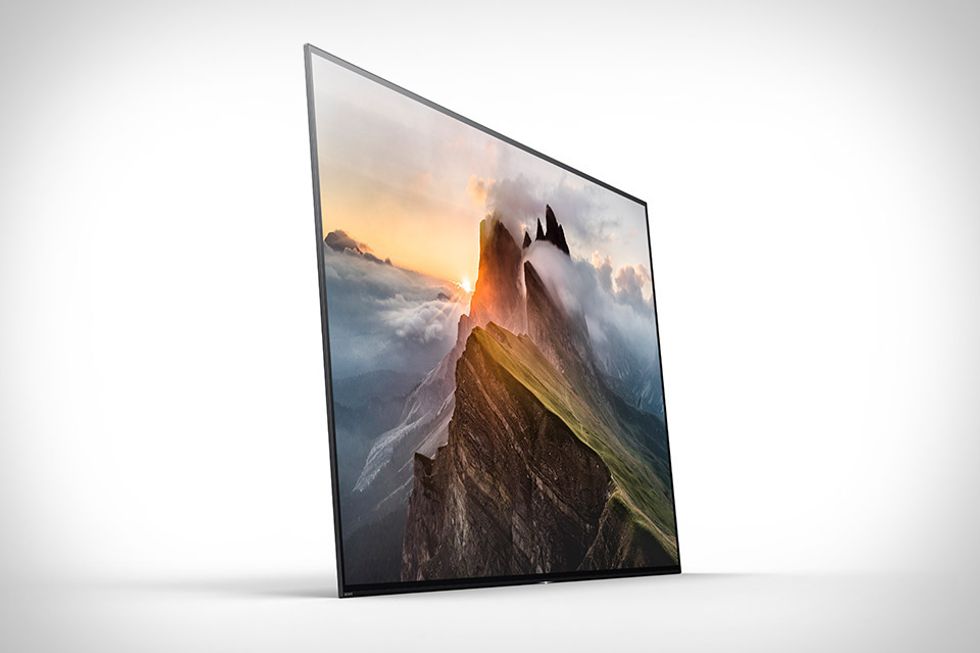 Sony's new XBR-A1E Bravia will vibrate, with the screen acting as a speaker.
Talking to your TV

To say that Amazon's Alexa is a major hit at CES would be an understatement. From cars to refrigerators, consumer electronics companies are adding Alexa voice commands, or "skills" as Amazon dubs them, faster than you can say, "Alexa, tell me a joke." TVs were not immune to the trend, even though many already have voice search functions.
Bargain TV purveyor Westinghouse, for example, said it will bring a 4K UHD Smart TV to market this year that uses Amazon Fire to handle thousands of online streaming entertainment sources. It's designed to compete against Roku and Android-based TVs, but the TV's major feature is support for Alexa. So when you can't find something to watch, you can complain to Alexa and see what she comes up with.
Another fan of Alexa is Dish Network. The satellite television provider will add a new "skill" that allows Hopper DVR users to pair the box with their Alexa Echo or Dot and then bark orders at it, such as "Alexa, go to CNN" or "Alexa, find all Mila Kunis' movies." The company says it will roll out the added feature in the first half of this year. Later in the year, a new remote control from Universal will appear that supports voice commands and Google's Android TV search.
Finally, those shopping for a TV this year will see the HDR acronym more frequently. Most higher end sets will be supporting the high dynamic range technology, which delivers a wider spectrum of colors and boosts brightness. Television manufacturers says it's the last word in 4K Ultra HD TVs, at least until next year.
-John R. Quain has written for The New York Times, Men's Journal, Digital Trends and other publications.
Like GearBrain on Facebook