Smart garage door company Chamberlain has announced a new partnership with Mitsubishi that brings controls to the car's own touch screen for the first time.
Instead of using a traditional line-of-sight garage door control, drivers can operate the door using the dashboard touch screen of their car, to open or close the door wherever they are.
Read More:
That way, the door can be opened when you are away from home, potentially to let a visitor park inside, or can be closed when you are miles away. However, the system is limited to Android smartphone users and the Android Auto system for now. Chamberlain says additional features "will become available later in the year through both Android Auto and the addition of Apple CarPlay."
The new function was announced at the all-digital CES technology show, which is taking place online this week instead of in its usual home of Las Vegas.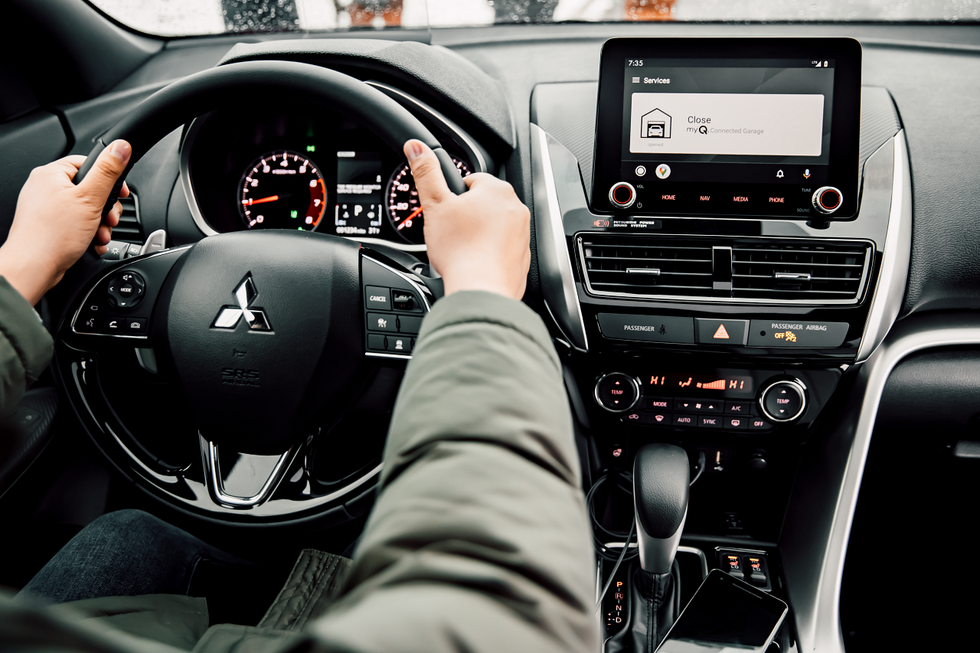 The function is available for Mitsubishi Eclipse Cross ownersChamberlain
The technology will debut on the 2022 Mitsubishi Eclipse Cross SUV, via its smartphone-linked 8-inch display. The function will also be made available to owners of the model year 2018-2020 Eclipse Cross, through the My Mitsubishi Connect app.

"Today, drivers are limited by the ability to only open and close the garage door when they are within line of sight of the door," said Chamberlain Group vice president James Trainor. "myQ Smart Vehicle Access allows Mitsubishi to integrate smart garage control capabilities within the car's in-dash touchscreen, allowing drivers to safely control, secure and monitor their garage door from wherever they are on their journey."
According to Mitsubishi, controlling their garage door through a dashboard app of the infotainment system "is one of the most highly desired in-dash features".