Like GearBrain on Facebook
If Amazon's Key in-home delivery service felt like a step too far, then fear not because the retailer has come up with a less invasive alternative - in-garage deliveries.
Instead of the delivery driver using their Amazon-issued phone and package scanner to open your front door and drop a package in the hallway, they can now open your garage and leave items there instead.
Read More:
The service falls under the same Amazon Key banner, which also includes in-home and in-car deliveries. But, as with those two branches of the service, in-garage delivery has some specific requirements.
For now, Amazon Key only works with garages fitted with a myQ electric door system. And, having been tested in 37 US cities earlier in the year, it is now available for Amazon Prime customers in 50 cities across the country. You'll want to check here to see if Key in-garage delivery is available at your address.
If it is, and you already have a myQ garage door, then you just need to install the Amazon Key and myQ apps on your phone, pair the accounts, and start shopping.
If you live in a qualifying area but don't have a myQ garage door system, Amazon is currently offering a discount on these. The myQ Smart Garage Hub is on offer for Prime customers at $50 (down from $80) and can be bought in a bundle with Amazon's Cloud Cam security camera. That way, you can receive notifications of the delivery taking place, along with the open/close status of the garage door, but also watch a recording of the delivery driver arrive and leave, shot by the Cloud Cam.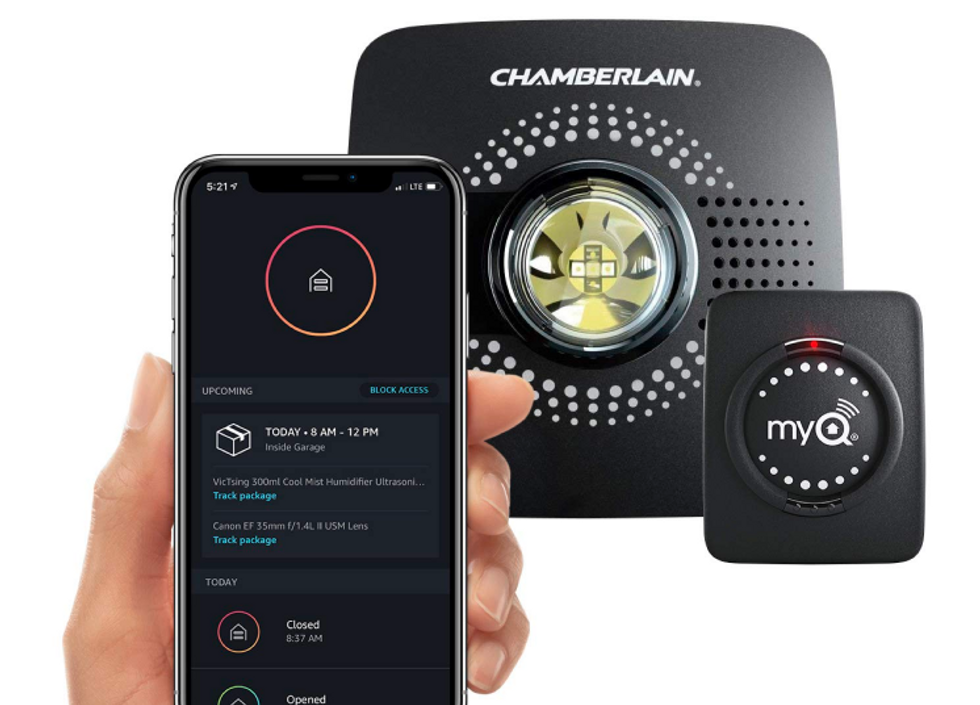 A myQ door system like this from Chamberlain is requiredAmazon
Regarding safety - a primary concern when allowing delivery drivers to enter your home, even if it's just the garage - Amazon is seeking to reassuring customers that the system is safe.

Amazon said: "Protecting your privacy and security is our top priority. With real-time mobile notifications, you always know what's happening at home while you're away. For added layers of security, we confirm the authorized driver is at your address with the correct package before access is granted. No access codes or keys are given to the driver. And if you change your mind on delivery day, you can block access in the Key by Amazon app."
The retail giant first announced its Key in-home delivery service in October 2017, selling its Cloud Cam and smart lock as part of a $250 package. It then expanded the service in April 2018 to include in-car deliveries, where Amazon delivery drivers are able to open the trunk of your car to leave a package.
By partnering with Chevrolet, Buick, GMC, Cadillac and Volvo, Amazon's delivery drivers can gain brief, one-time access to the customer's car. Once they have dropped the package and closed the door or trunk, the customer is notified via the Amazon Key app that everything has gone smoothly and their car is secure.
Like GearBrain on Facebook