The Internet of Things Consortium is the leading business development association for the Internet of Things (IoT) ecosystem. It is comprised of leading founders, executives and global companies who are active in IoT. The IoTC's mission is to ignite the growth of the IoT marketplace by leading the industry's efforts through strategic partnerships and focuses on five key verticals: connected homes, autos, cities, retail and wearables. A leader in one of these verticals, Comcast's Xfinity Home announced today to become a member of the organization.

By becoming a member of IoT Consortium, Comcast's Xfinity Home will be joining 50 elite companies that include: Verizon, T-Mobile, LG Electronics USA, Nestle, Honeywell, Cox Communications, FOX, Turner, Electrolux, ADT, NXP Semiconductors, The Weather Company and Liberty Mutual Insurance, and others as influencers in facilitating strategic partnerships and developing business prospects that drive the IoT industry forward.
Comcast's Daniel Herscovici, General Manager and Senior Vice President of Xfinity Home, and Sridhar Solur, Senior Vice President of Product and Development for Xfinity Home, will become advisors. The IoTC is a business development organization aimed at connecting thought-leaders and companies in IoT to form meaningful partnerships that drive growth and industry development.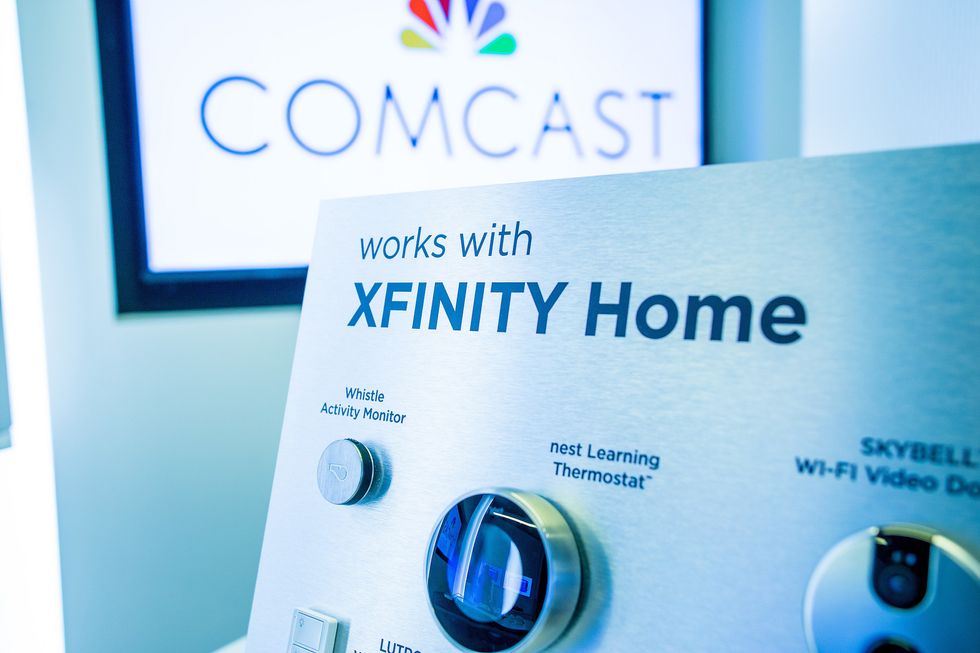 Comcast's Xfinity Home.
Both Comcast executives have proven track records and deep expertise in the IoT space. Mr. Herscovici manages all aspects of the Xfinity Home business, including strategy, partnerships, product development and full P&L. He has been instrumental in growing the business and launching the partner program, which curates and integrates industry leading products onto the Xfinity Home platform. Mr. Solur leads product development for Xfinity Home, which includes devices and services in the IoT, home automation and home security categories. He also serves in a similar capacity for Data Services and for the xFi platform, Comcast's new home WiFi network management solution.

"The IoTC welcomes Comcast to our roster of elite companies interested in creating meaningful collaboration and partnerships to drive innovation in IoT," said Greg Kahn, President and CEO of The IoTC. "Dan Herscovici and Sridhar Solur are dynamic industry leaders and in their roles as advisors with the IoTC, they will partner with fellow IoTC members to lead and shape industry initiatives on key marketplace opportunities and challenges."
"I'm delighted Xfinity Home has joined the IoTC and has a seat at the table with other innovative companies to discuss the future of our industry," said Herscovici. "I look forward to collaborating with other IoTC members, sharing best practices, and working together to develop new and different perspectives. The next five years will be transformational as connected devices and experiences become increasingly embedded in our daily lives. Xfinity Home is working hard to make those experiences valuable, simple, and easy for consumers."
"As we work to evolve the digital home from connected to cognitive, and to deliver truly transformative experiences to our customers, it is increasingly vital to stay engaged with the broader technology and business community surrounding the Internet of Things," added Solur. "The IoTC is uniquely positioned to convene the most powerful voices in our community to advance key conversations about the future of the industry and the technology we create."
This is a smart move by Comcast to join forces with IoT Consortium. It's also a good move for consumers. As our homes become smarter and more connected, consumers are seeking the delight, wonder, utility, and life-improvement that the purchase of connected devices and services promises. With the resources of Comcast and other IoT Consortium members, consumers can expect to start to reap the benefits of these partnerships formed by IoT Consortium and the products and services its members bring to market.
For more information on The IoTC's work, please visit www.iofthings.org or follow us on LinkedIn, Facebook, and Twitter. For more information on Comcast's Xfinity Home, go to www.xfinity.com/home-security.
Also, don't forget to check out WHAT WORKS WITH XFINITY on The GearBrain, our new compatibility checker for smart home devices and systems.