When watching a sporting events, do you ever ask yourself questions about the athlete or the team you are watching? Are you curious to learn more about their background and how they got to where they are now? With the PyeongChange Winter Olympic Games coming next month, NBC Sports and Comcast's Xfinity have joined forces to help sports fans get a new connected experience when watching the World Games. They have created a unique and connected Olympic experience on their X1 platform and it's pretty good.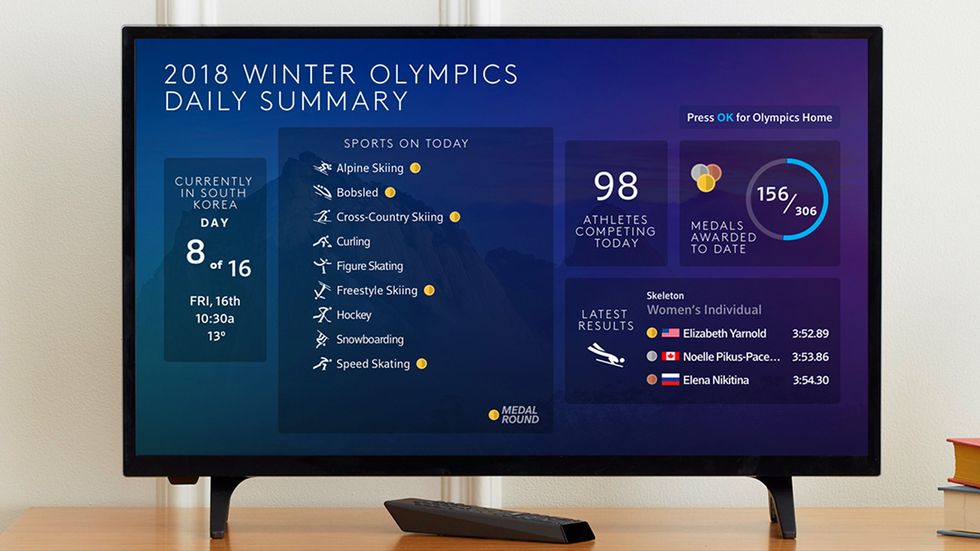 Comcast Xfinity X12 Winter Olympics Daily SummaryComcast
The Winter Olympics are being hosted by PyeongChang, South Korea in February and if you are a Comcast X1 customer, you can access a comprehensive Olympic destination on the Xfinity X1 platform. This destination, Olympics Home, will aggregate all NBCUniversal's live, on demand and online programming in one location. Subscriber will be able to get highlights, web clips, scores and analytics on the games in real time. You will be able search for information on the athletes and teams at the Winter Games. Customers will also be able to access this information in a variety of ways, including using your voice by pressing the blue microphone button on their remote as well as using Xfinity Stream app and web portal.

"Our goal is to raise the bar for the modern-day Olympics viewing experience across platforms, and experiment with new features and functionality that will surprise and delight our customers in exciting new ways," said Matt Strauss, Executive Vice President, Xfinity Services. "With 50 new virtual channels dedicated to the PyeongChang Games, enhanced voice control, medal counts, real-time stats and daily summaries, we are excited for X1 customers to experience the Olympic Games like never before. And by creating one go-to destination for all Olympics coverage across devices on Xfinity Stream, all Xfinity TV customers can access every moment of every event on their favorite devices, at home or anywhere in the country."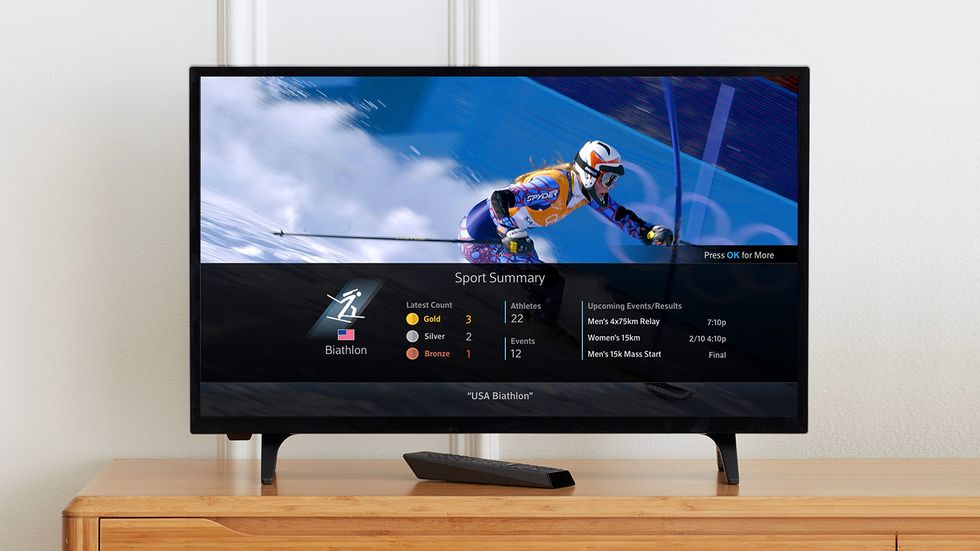 Comcast Xfinity Winter Olympics Sports SummaryComcast
NBC's Olympics' live coverage will consist of 2,400+ hours of on demand and streaming coverage of the Winter Games. X1 customers will be able to access all this coverage in one location using the NBC Olympic dashboard on their TV, smartphone or computer. The dashboard will provide the following:

50 Virtual Channels, curated by the Xfinity TV editorial team, that highlight the best moments of each day in PyeongChang, trending athletes, spills and thrills and more. Customers can watch all videos included in a playlist or browse and select only the videos they would like to watch.
Daily summaries offering real-time snapshots of the Olympics with up-to-date information on the day's events, featured athletes and a medal tracker.
On demand access to NBC programming in 4K HDR with Dolby Atmos three-dimensional sound, including the opening ceremony, ski jumping, figure skating, and snowboard big air. NBC Olympics' 4K HDR coverage of the PyeongChang Games is presented by Xfinity.
An on-screen companion experience with the X1 Sports App, providing viewers with the latest scores, schedules, stats, and highlights for every sport and event.
GearBrain likes how Comcast has integrated voice commands into accessing the NBC programming for the Winter Olympic Games. X1 customers will be able to use their voice remotes to navigate their Olympic viewing experience. There are 1,500 Olympic-specific voice commands they can use to get updates on a sport or programming. They can just say "Winter Olympics" into their remote and it will take them directly to the NBC Olympics dashboard. From here, they can use voice commands by saying the sport they are interested in viewing or getting an update. You can even say, "What song is this?" during the figure skating events to learn who the artist is or the name of the song.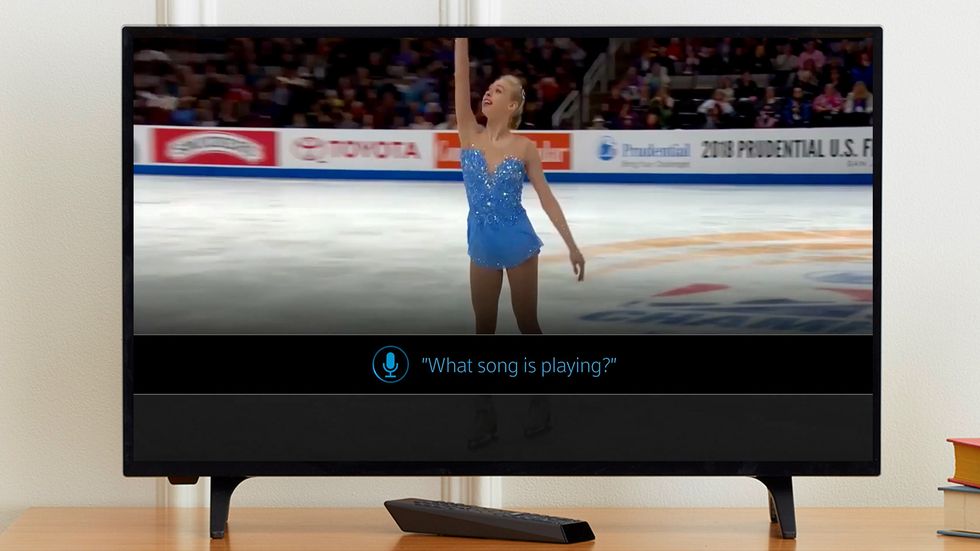 Voice controls on Comcast Xfinity Winter Olympics coverageComcast
The Winter Olympics is a global sporting event and why not make it a connected viewing experience. The NBC Primetime Show begins on February 8th and coverage will across the NBCUniversal Networks which include NBC, NBC Sports Network, USA Network, CNBC and the Olympic Channel. If you are a Comcast Xfinity X1 customer, you are in for a real treat. If not a Comcast customer, you might want to see if you can become one, because what Comcast and NBCUniversal are offering is a very good connected viewing experience.

For more information about X1, please visit www.xfinity.com/X1.
Also, don't forget to check out WHAT WORKS WITH XFINITY on The GearBrain, our new compatibility checker for smart home devices and systems.