Like GearBrain on Facebook
Last updated: October 26, 2016
Pro: 4G connection, integrated infotainment system, remarkably simple to use
Con: lacks a Web browser, paying for data can tack on extra fees, and you can't add apps
Vehicles have finally entered the realm of the Internet of Things with Chevrolet's line of cars and trucks. Not only do they come with a plethora electronics, but can get online so everything you bring remains connected. Take the Equinox small sport utility vehicle, which links to the Web on the road and at $34,460 is an economical ride.
Someday, all vehicles will be able to speak with a tablet, relay Pandora music and remotely start or find the car from a phone app. But, for the moment, the Equinox is one of a rare few that blends traditional driving with the latest digital connections. General Motors (GM) has 38 other Buicks, Cadillacs and GMC trucks that also have a range of smart features.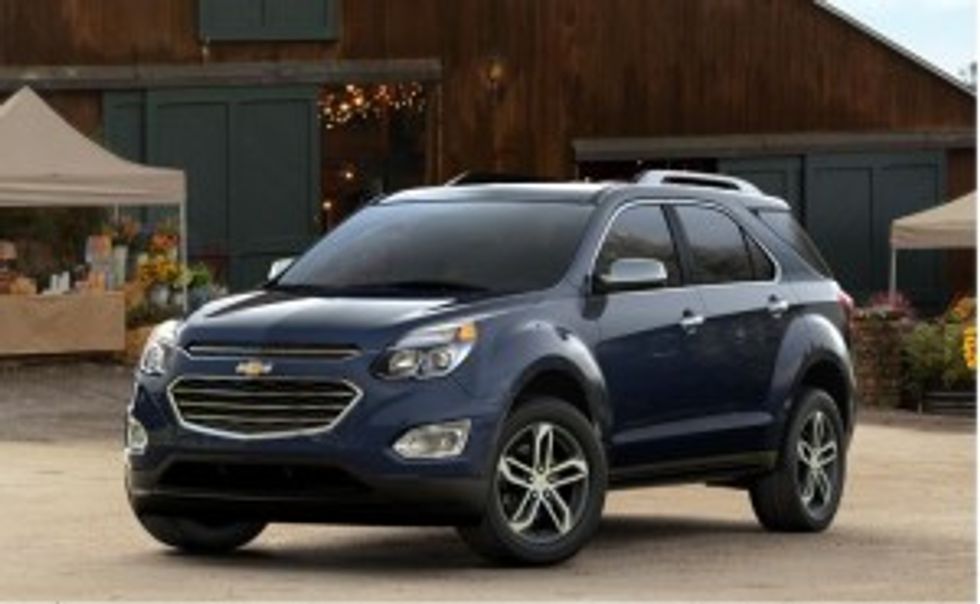 Integration Magic
Although you can likely use your smartphone as a hotspot or add one to your car , the real magic of GM's 4G connection is how well it's incorporated into the whole. Rather than an afterthought, this integration of data into many key components is like a breath of fresh air.
I spent a week driving a connected Equinox and found it remarkably simple to use and extremely well-integrated into the vehicle. The center of attention is GM's OnStar 4G LTE W-Fi Connection. It's a mouthful, but it takes a mobile data signal and transforms it into a local Wi-Fi wireless network.
It connection uses AT&T's national mobile data network, which covers both coasts and the mid-section of the country well. But in some areas, like much of the plain states and parts of the Southwest, the network moves on slower 3G service. The good news all the major highways in the U.S. as well as most subsidiary roads connect over 4G. In other words, whenever you're in the car, chances are you'll have data on tap.
All the connected equipment is invisible to the driver and passenger. Configuration and adjustments are made via the rear-view mirror's built-in microphone and the vehicle's 7-inch MyLink infotainment screen at the center of the dashboard. For instance, if you want your passengers to see the network's name or passcode, just activate the microphone and say "Wi-Fi Settings". The information is then shown on the screen.
You can easily change any of the details in a tap or two of the car's touch screen, which doubles as its GPS navigation display. To connect a phone, tablet or notebook, open its list of available Wi-Fi networks on its screen, enter the passcode. A few seconds later, you're online.
Over a variety of roads, times and locations in the Northeast, the Equinox's hotspot delivered a peak throughput of 23.15 and 18.10Mbps for downloads and uploads. It had an average throughput of 7.6 and 5.5Mbps over a one-week period in more than 12 locations. That's about half of the bandwidth supplied by Verizon's JetPack mobile hotspot, but still more than enough to supply a car full of electronics.

Stationary to Speeding
Mobile connections worked just as well with the vehicle was cruising the interstate at 70 miles per hour as when parked next to a picnic table. Wi-Fi range extended to about 225 feet, which should be more than enough for a family reunion to a soccer tournament.
The car's hotspot can serve up to seven connected clients at a time, and my family ably used most of that. While the kids were watching movies, playing online games and checking in on Facebook in the back, my shotgun-riding wife was finishing some undone office work.
As good as the system is, you really see its worth through the infotainment system's integrated apps. A smartphone that has SmartRadio, Gracenote or Pandora can stream music through the car's Pioneer stereo and speakers. Happily, the car's center console also has a hidden USB power outlet to keep a phone charged while on the road.
After I paired my phone with the car's stereo, I started playing my favorite Pandora channel, which delivered smooth audio over a two-hour road trip. The only problem occurred when I was in a long tunnel and the data signal dropped out.
In terms of the Internet of Things hitting the road, the Equinox's 4G connection lacks two key things. One is a Web browser for its 7-inch dashboard screen (something that's included on Tesla's electric-powered S model). Two, you can't add apps to the system (as can be done with Hyundai's Sonata).
However, there's a lot of action away from the car, because the Equinox includes a free downloadable RemoteLink app for Windows systems, iPhones, iPads, Android phones and tablets as well as Blackberry phones. After you register and set up an account, you can monitor and control a surprising number of the vehicle's attributes from anywhere. On the downside, this car-phone connection could open your ride to a road-borne hacker.
Data Or Gas
In addition to controlling the hotspot's configuration, you can also check on its status, seeing things like how much data or fuel you have left: two vital stats for a road trip. In addition to each tire's air pressure the app can remotely lock, unlock and start the car, but — unfortunately on cold winter mornings — not start up the heated seats.
If you think that you can start using your phone instead of the car's key, think again. While you can start the Equinox remotely, you'll need to insert the key to drive away. The real magic is that the Equinox was able to relay its position and street address to the app, which helped me find the car in a crowded parking lot.
The truly intriguing part of the Equinox's connectedness is that all the hardware and software is free and part of the car, whether you make use of these features or not. As is the case with razors and blades, you do need to pay for the data and other services. GM has plans that range from as little as $5 a month for 200MB to $50 a month for 5GB, but can cost more if you don't subscribe to OnStar. GM has Data Passes as well for getting 250MB for a day for $5.
Then, there's OnStar's fees, which add up quickly, adding between $20 and $35 a month for everything from hands-free calling and remote unlocking to emergency response and driving directions.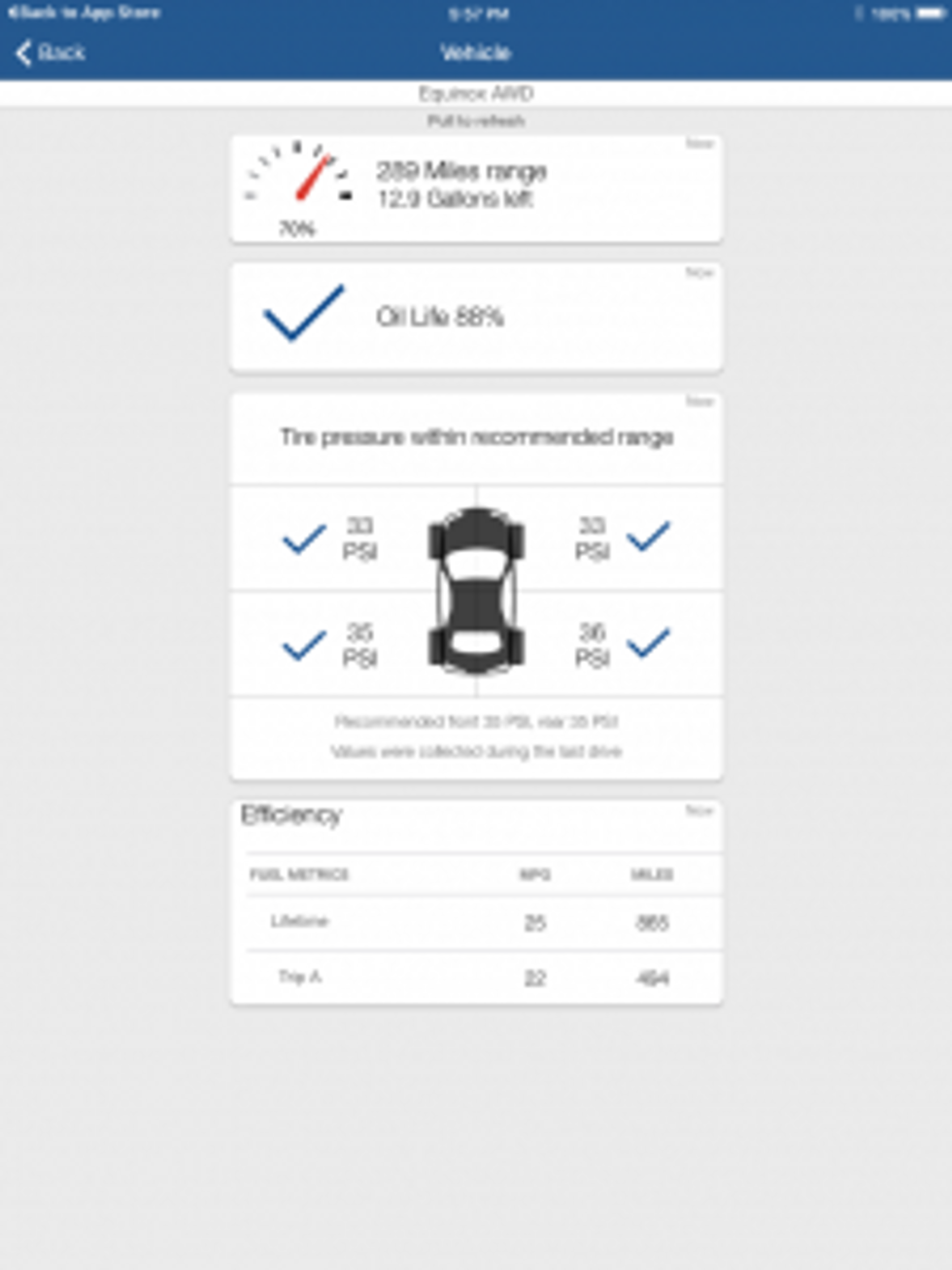 Hitting The Road
Happily, all of this added up to a smooth and economical ride. Rated at 20- and 29-miles per gallon for city and highway driving by the EPA, the Equinox's 18.8-gallon gas tank is able to propel the car and five passengers for nearly 500 miles of combined driving. The vehicle comes with a three year (36,000 mile) warranty that to my surprise includes two scheduled maintenance visits over the first two years.
The vehicle is also one of the most economical vehicles in its class. The AWD LTZ model I looked at had a peppy 2.4-liter overhead cam 4-cylinder engine that includes variable-valve timing. It pumps out 182 horsepower and 172 foot-pounds of torque and is coupled with a six-speed transmission, all-wheel drive and traction control to keep all four tires firmly planted on the pavement.
All told, the Equinox's ability to connect and transmit data to passengers will become commonplace over the next few years as other car-makers jump on the 4G band wagon. For me, the difference is that GM is making this move now and has integrated these smart features into the rest of the car without any effort required by the driver or passengers.
Specs
Engine 2.4-liter inline 4-cylinder/182 horsepower
Transmission 6-speed
Wireless data Built-in 4G Wi-Fi hotspot
Connections Up to 7 clients
Phone app Allows remote start, diagnostics and finding car
Like GearBrain on Facebook