Drone Interference Drones forced firefighters to temporarily stop fighting the San Gabriel Complex fire in Los Angeles over the weekend. While the fire is now 62 percent contained, more than 900 firefighters are still fighting the blaze. Drones can get too close to other mid-air vehicles, such as helicopters which are carrying firefighters, for example, to areas otherwise impossible to reach to fight the blaze. Officials from the Angeles National Forest, where the fire is burning, are now turning to social media to warn drone pilots to stay away, telling them "If You Fly, We Can't."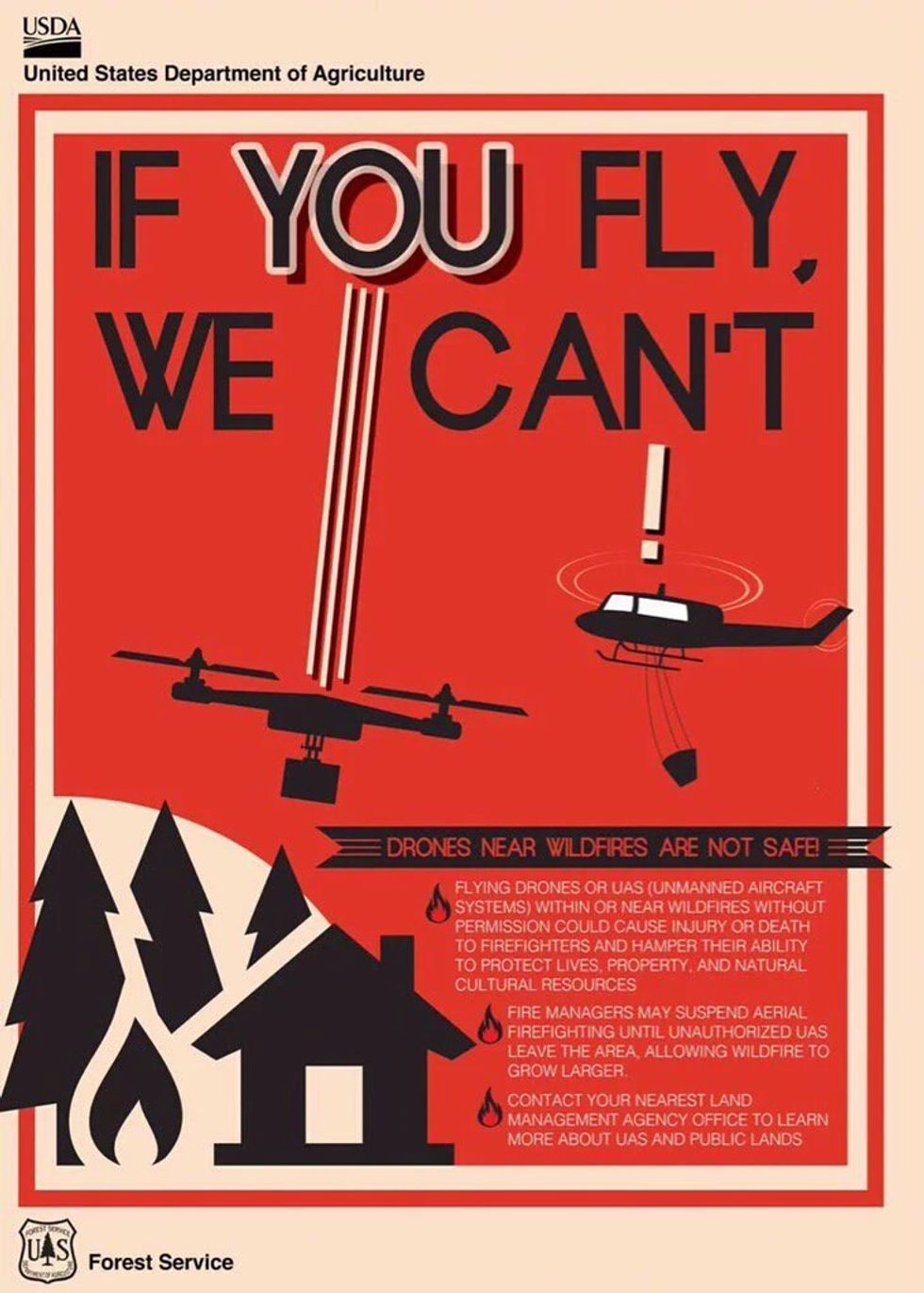 Tesla Test Someone asked their friend to walk in front of their Tesla Model S to see if the car would detect a pedestrian, and stop. The good news is the car stopped about 12 inches from their friend, Mike during the Summon mode, but did not during Autopilot and TACC—although the car gave a warning.
Samsung Ahead Samsung filed a trademark application for a brand, "AHEAD," according to a filing with the United States Patent and Trademark Office. The mark will be used on wearables devices, says the application, that are "in the shape of a helmet," and could include anything from mobile phones to wearables computers.
Flirtey's Ship to Shore On a more upbeat drone story, Flirtey completed its ship to shore drone delivery mission —the first ever, says the drone maker. On this flight, which we noted the company was attempting, Flirtey delivered medical supplies—and came the day after the FAA released it new commercial drone rules.
Holiday Gift Guide Yes, it's June. But you know you're already thinking—hmmm, what should I get Aunt Janet for the Holidays? Good news, we've already started compiling a list of the best connected gear we've seen that will be ready by the winter.