Like GearBrain on Facebook
Press Release:

The smart home market has varying levels of service for consumers to choose from which can help them make their home smarter. You have do-it-yourself (DIY) solutions that require you to do all the work, including installation. On the other side of the spectrum, you have companies who offer premium services which includes professional installation and monitoring. Then there are companies that fall in between. One of the leaders of the premium home automation market is Control4, and today,they announced the appointment of consumer-experience, product, and platform leader Charlie Kindel as their new Senior Vice President of Products & Services. Charlie has a wealth of experience in the smart home space and will help lead the next phase of the development for the company's professionally installed home automation platform.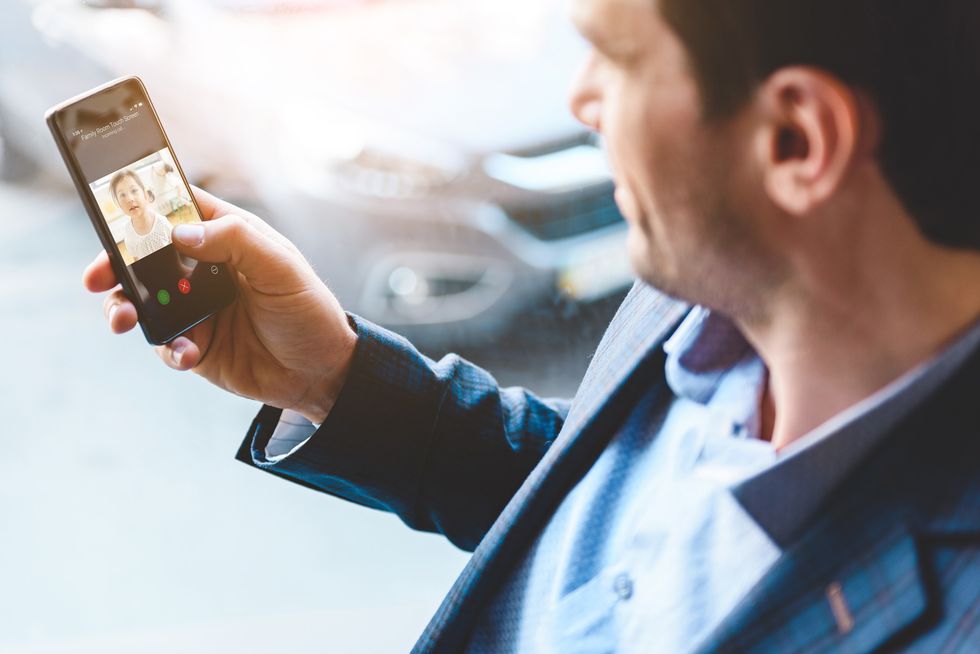 Control4 adds video calling to their platformControl4
Charlie was most recently at Amazon, where he created and led the Alexa and Echo Smart Home efforts. The organization he built and ran at Amazon proved that voice is a highly natural user interface for interacting with the home and the recent accelerated growth in smart home visibility is directly attributable to the broad reach and success of Alexa Smart Home. Prior to Amazon, Charlie built a suite of connected home products through his 21-year tenure at Microsoft, including Windows home networking, Windows Media Center, Windows Home Server, and Windows Phone.

"We enthusiastically welcome Charlie Kindel to the Control4 team to lead our global product and services organization," said Martin Plaehn, chairman and chief executive officer. "Charlie's successful track record building the world's most loved consumer and developer products fits perfectly with the Control4 vision. His broad experience across the domains of consumer media, home networking and computing, mobile and voice, as well as the creation of their underlying scalable platforms and ecosystems are all directly applicable disciplines for creating and delivering next-generation connected home experiences."
"The idea of the smart, connected home is decades old and has been poised to take off many times," said Charlie. "It's gratifying to see individual and industry persistence paying off as connected home solutions are finally hitting mainstream households. However, many products and systems are still too complex and don't work well across an entire home. By being customer-obsessed, Control4 has become the leader in whole-home connected solutions that are highly-refined, reliable, and simple to use. I'm excited I now get to focus on leading the smart home revolution from this different perspective."
Charlie Kindel has 30 years of experience building some of the world's most innovative and successful consumer and developer products, platform technologies, and partner ecosystems. This includes 21 years at Microsoft and five at Amazon. Most recently, Charlie created, led, and grew Amazon's Alexa Smart Home division. At Microsoft, Charlie served as General Manager of the Windows Phone Developer Experience where he drove the creation of the application and game ecosystem for Windows Phone 7. During his tenure at Microsoft, Charlie helped create Premier Support, Internet Explorer, COM/ActiveX, Windows NT, Windows home networking, Windows Media Center, Windows Home Server, and Windows Phone 7. Charlie earned his Bachelor of Science in Systems Engineering from the University of Arizona in 1990.
Charlie will succeed Eric Anderson, who announced his retirement plans earlier this year after serving as the company's product and services executive since 2012.
At GearBrain, we are anxious to see where Charlie and the Control4 leadership team take their smart home platform. Control4 is one of the early entries to the smart home or home automation market. Starting back in 2003, they set out to bring a premium service to consumers by having professionals install and help manage their home automation. Today, the company has installed their smart home platform in 370,000 home and growing (60,000 new homes last year alone). As new DIY devices, like Amazon Echo and Google Home continue to help consumers easily enter the smart home market, we are curious to see how many consumers will look to upgrade to the premium level services companies like Control4. By having someone like Charlie who helped build one of these new devices, Control4 will be in good hands to continue their leadership position in the premium market for home automation as well as continue to build a premium platform which makes it easy for consumers to enjoy the benefits of these new technologies for the home and office. For more information on Control4 visit www.control4.com.
Like GearBrain on Facebook