Like GearBrain on Facebook
Residential wind energy customers have a new breeze at their backs: a no-money-down way to get cheap alternative power into their homes.
United Wind and its "WindLease" program will set up new customers with everything they need from a full assessment of their wind energy potential to the equipment, construction and maintenance of an appropriate system. The company installs wind turbines, which range in size depending on need, and are quieter than an average human voice, says United Wind. The cost to start? That can depend on a customer's personal energy needs as well, but will be lower than what a consumer currently pays for electricity. Plus United Wind own assessments assure customers that the system will pay for itself.
"Our lease is for 20 years and the cost will be less than the utility bill you are offsetting," United Wind's CEO Russell Tencer says. His company's leases are powered primarily by a $200 million investment from Forum Equity Partners of Toronto. Tencer estimates that a whole-home wind system set up properly will save the customer $15,000-$30,000 over the term of the lease. Working farms with larger systems can see savings of more than $100,000. In addition, using wind power offsets the burning of 6 tons of coal per year: That's 120 tons over the life of the lease.
In the past, potential wind energy customers had to choose between writing a check for their system—with prices starting at about $70,000—or try to get financing through banks. Plug and play? Hardly. Plus, Tencer says banks typically set up leases for just 7 years: That equals a steep repayment curve.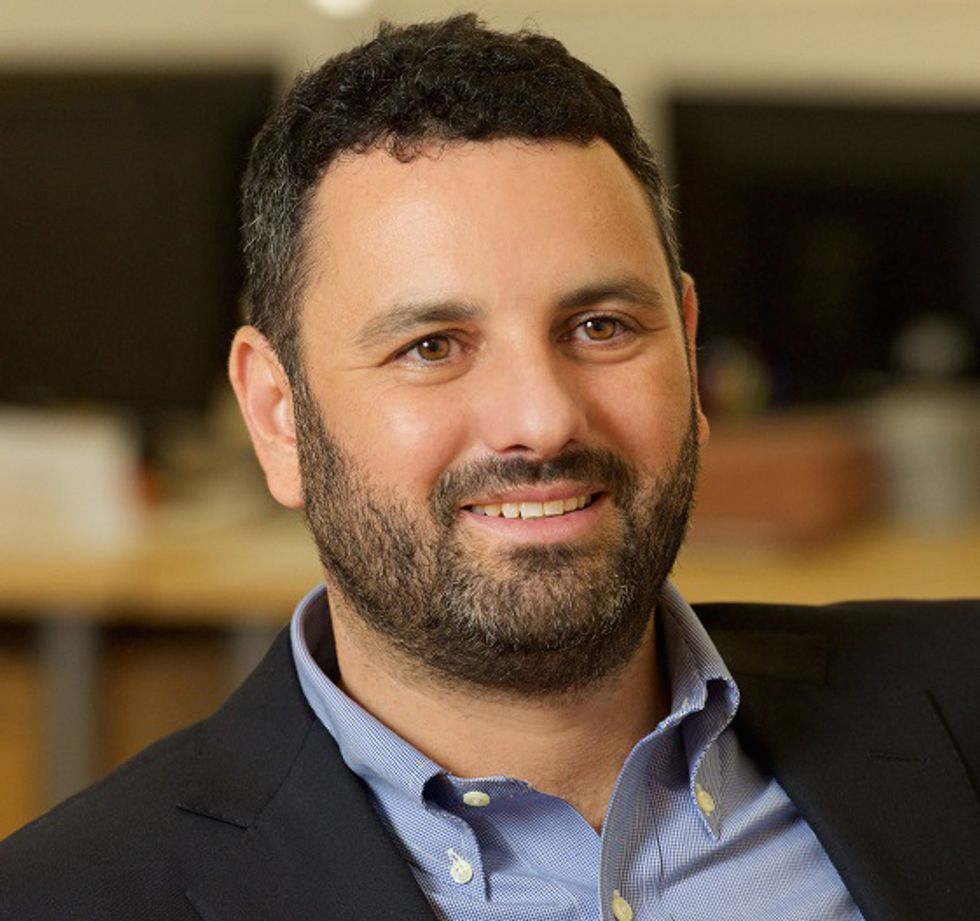 Russell Tencer, United Wind's CEO.Photo courtesy of United Wind.
Now, Tencer estimates a customer who currently pays $150 per month to the local utility will save about $20-$25 per month their first year. Lease payments rise by 1.9 percent per year, while utility rates typically increase by 3 percent. Thus as utility rates escalate, the wind customer's savings grow.

"This is a game changer," says Jennifer Jenkins, executive director of the Distributed Wind Energy Association. "Everyone is already feeling the difference. It's dizzying and chaotic out there now."
That chaos is a good thing, fueled by a renewed interest in products that suffered through a serious slump in recent years. Much of the decline was due to the rising popularity of solar energy. Solar is more practical in sunny areas and China's massive production and export of solar panels drove the cost down significantly.
Solar energy companies also were able to establish lease and loan programs that attracted customers eager to save money on clean energy. Now wind has caught up and industry analysts expect 2015 sales to show their first increase since 2010.
United Wind awards its leases based on FICO scores and other standard financial criteria, and began distributing them in 2014. Tencer estimates that 2,000 leases will be in place by the end of 2018: It's ramping up cautiously. At any point in the lease a customer can buy out United Wind. And if the home is sold, the new owner can take over the wind power lease or buy it outright.
Based in New York City, United Wind is, for now, just focusing its leasing in upstate New York and the Midwest. Still, industry experts believe United Wind could make the possibility of wind energy more reachable to the average consumer.
"This is the biggest thing to happen in our industry in the last five years," says Mike Bergey, president of Bergey Wind Power which is the largest wind system manufacturer in the U.S. "United Wind has been able to bridge the risk gap. … they have been able to show the banks that they can project the performance. This opened the financing pipeline."
Like GearBrain on Facebook