Like GearBrain on Facebook
As fun as flying a drone can be, there are those who fly these airborne robots for more nefarious reasons or just because they don't know better. Whether that's trying to drop packages into a prison, or get aerial image of a natural disaster because they think it's cool, drone flights are not always welcome. Dedrone CEO Joerg Lamprecht knows that very well, launching the company in 2014 and closing a $15 million Series B round in February.
Dedrone secured the the World Economic Forum in Davos, Switzerland against drones in January 2017, by detecting when drones were nearby, and alerting authorities should they could knock them out of the sky if needed. (Other clients? Those are confidential, he says.) We caught up with the San Francisco, CA-based Lamprecht to talk drones and why he believes drone detection is crucial for today.
GearBrain: Why do we need protection from drones?
Joerg Lamprecht: In 2014, a drone crashed right in front of Angela Merkel (Chancellor of Germany.) It was a hoax. But we realized drones could be really dangerous. Drones can carry payloads. You see drones deliver contraband to prisons, that fly too close to airports and to airplanes. If they got sucked into engines that could be disastrous. As drones become more autonomous and stronger, that aids the bad people and the good people. Drones are no longer a toy. It's something that can carry a substantial payload a substantial distance.
GearBrain: How does Dedrone provide security? Are you shooting drones down from the sky?
Lamprecht: We alert and also record. We read the individual serial number of the drone, identify it, and can even find the pilot, the drone and its flight path. We're recording, providing evidence. We send an alert to a customer's smartphone if a drone has been detected in a blue zone. But when it flies into a red zone the system goes into high alert, trying to find the pilot. The customer brings down the drone or triggers countermeasures which could be techno jamming, breaking the connection between the pilot and the drone which forces them to land or return home.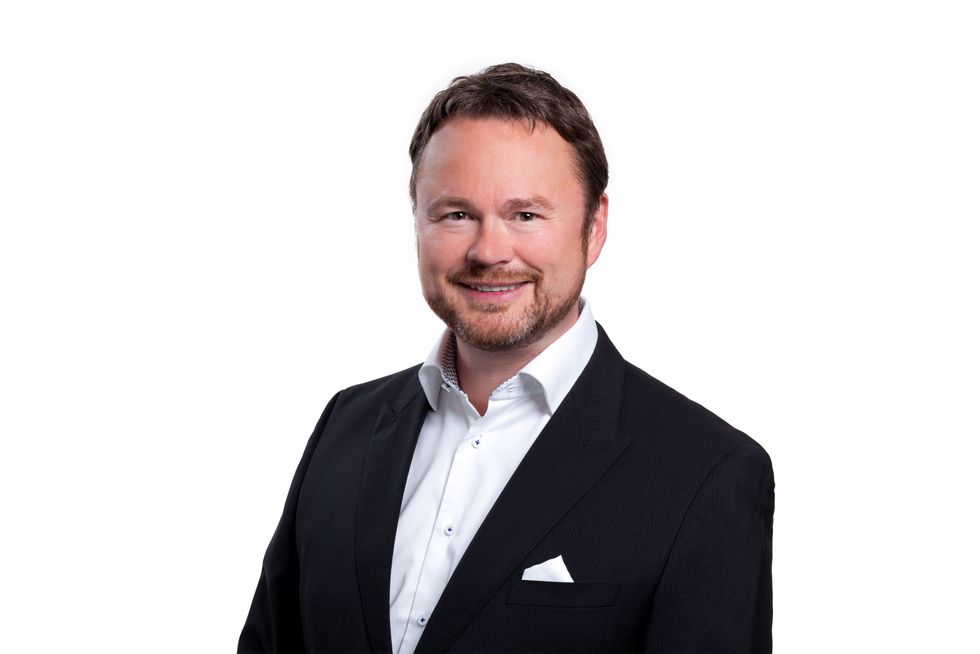 Joerg Lamprecht launched Dedrone to protect people from drones after spending years building them.Photo courtesy of Dedrone
GearBrain: Should everyone have a drone detection system?

Lamprecht: I think it's the natural extension of any security installation. If you have a fence, then you have a fence for a reason. Then you should have a need for an aerial equivalent of the fence. You have CCTV and motion detection. Aerial protection is the next extension for someone who has a high security need such as Federal buildings or stadiums. A drone can do almost anything from recording data, taking pictures, carrying things. An aerial fence is something that makes sense if you have the need.
GearBrain: How do you balance someone playing with a drone, against someone trying to cause harm?
Lamprecht: There is a grey zone in there. Everyone who flies in a drone equipped with drugs into a prison knows they're doing something wrong. Everyone flying the drone in backyard for fun, knows they're not doing something wrong. There are so many good applications for drones. Who would do a rooftop examination without a drone? A drone is like a screwdriver, it's perfect for repairing cars, which is not a bad thing. But it can be used to break a window.We're really doing perimeter protection, where there is a grey zone but you should stay away. Some people either love drones and think this is the future, or they fear them and want to take them out of the sky. Our job is to take away the fear of drones.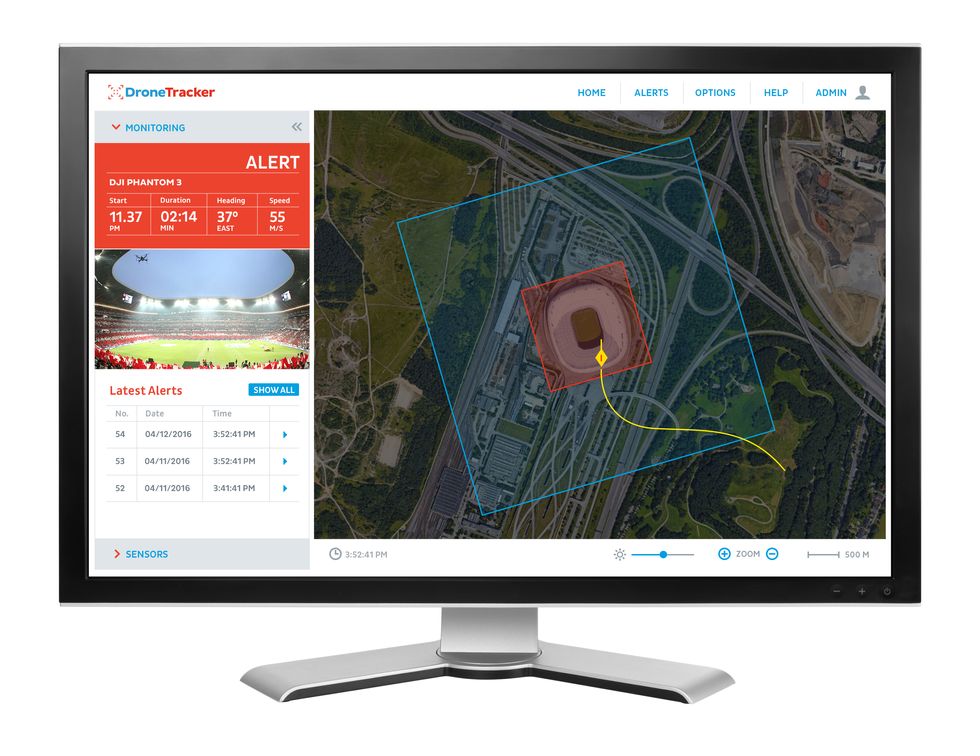 Dedrone creates different colored zones that alert customers depending on where a drone has been detected.Photo courtesy of Dedrone
GearBrain: Are you eyeing consumers as potential Dedrone users?

Lamprecht: I don't see it right now, but maybe a little bit further down the road. You need a network of sensors that need to installed. But in the future, it could be like an ADT for drone protection with a subscription service that alerts you to illegal drones.
We are installing Dedrone for high net worth individuals with their own security on the ground. We're not seeing much use for now for smaller homes or large apartment buildings, but certainly larger homes and casinos. But not in residential homes. This is a network product. If you have CCTV cameras and they're always pointing downward, then we're taking CCTV cameras and pointing them upward looking for airborne robots. We're using them for a different use case. As we see drones start to become more visible, when Amazon really is delivering into cities, and we can see what drones can and can't do, people will want to protect their privacy.
Like GearBrain on Facebook