I had a tough decision this past Saturday: Head out to the field to spend the day flying with my friend Bob, "BaveronaFVP" Averona , or attend the U.S. National Drone Racing Championships (Drone Nationals) on Governor's Island—the first nationally televised drone racing event in history.
I've been to drone events like this, with amazing tracks setup for top pilots and race teams. But I find I spend the day separated from the real action, and am left wanting to go home and fly FPV (first-person view) drones myself.
Sponsored by ESPN, the Drone Nationals was different—fun for non-hobbyists, as well as those pilots who aren't quite as skilled as this level (read: just one-quarter as fast). For just $10, I snagged a trackside ticket, with access to the pits, trackside viewing, drone racing computer simulators, free and discounted swag and equipment. But more importantly? I got up close with the organizers, the pioneering technology companies behind drone racing, and the pilots I follow so I can progress with my own racing skills.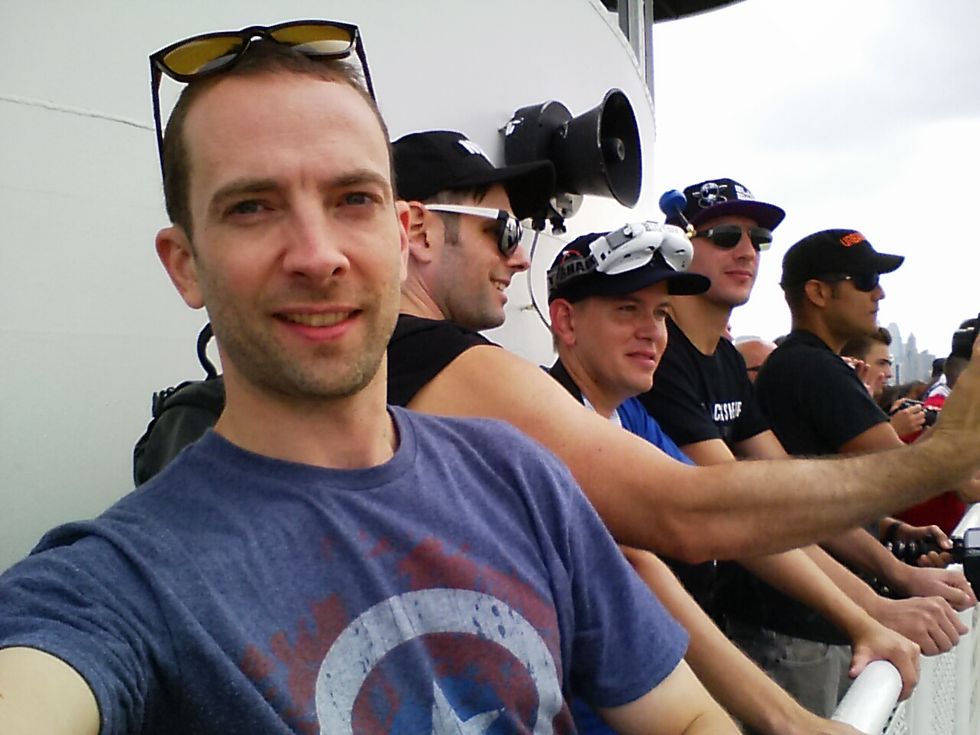 (L to R) Wyckoff, Slavin, Chris Thomas of MultiGP, Oliver from TBS Team Black Sheep, and photographer/pilot AlexFPVBy Jeremy Wyckoff
Waiting for the first Governors Island ferry of the day, I hit gold straight-away. I first met Travis "Moke" McIntyre, Bapu "BapuFPV" Madhu, a member of Team Spektrum, and other racers that I regularly watch on YouTube. On the ferry I got to chat with Chris Thomas, founder and organizer of MultiGP, one of the most successful first-person view drone racing series, and also chatted drone pilot Alejandro "AlexFPV", Villa who was more than a bit surprised that Bob and I knew exactly who they all were. Yes, we asked for their autographs.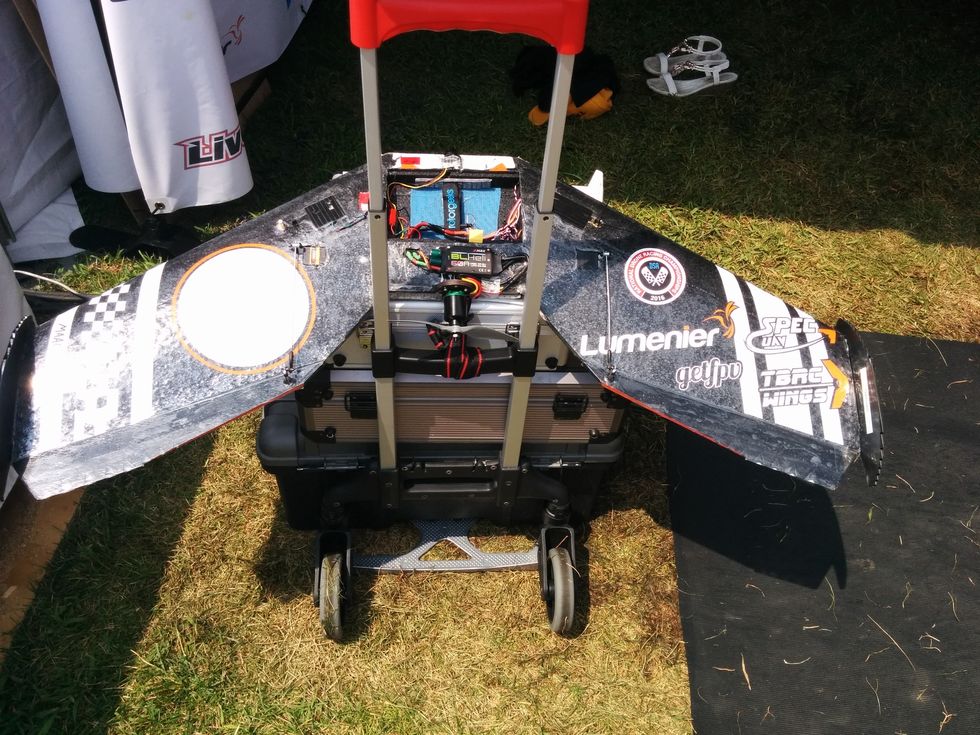 Signed receiver antennae I bought at the event.Photo by Jeremy Wyckoff
-Jeremy Wyckoff is GearBrain's drone review and an expert FPV and freestyle drone flyer, builder and racer, who last reviewed the Sky Viper V950HD drone for GearBrain. Wyckoff's spends 4 to 6 hours a week flying drones, including five that he built on his own. Riding motorcycles for the past 16 years, Wyckoff started stunting in 2004 after a crash left him with 70 staples in his leg. He still pushes the limits, but in "..closed areas like parking lots, where there are no cars, obstacles or other distractions." Although bikes of all kinds are his passion, you'll also likely find him on a skateboard, snowboard, unicycle or rollerblades. Check out his YouTube page here.