Like GearBrain on Facebook
Updated October 26, 2016
High style and high-tech go hand in hand this holiday with stylish wearables that bring smart to the season. Wearables will be all the rage come gift-giving time, so brush up on some of the hottest items that will keep your gift recipients well-connected and well-dressed. Our gift guide items will impress even the person who seems to have it all. If they don't have one or all of these gifts yet, get ready for a big thank you and a Happy New Year for all.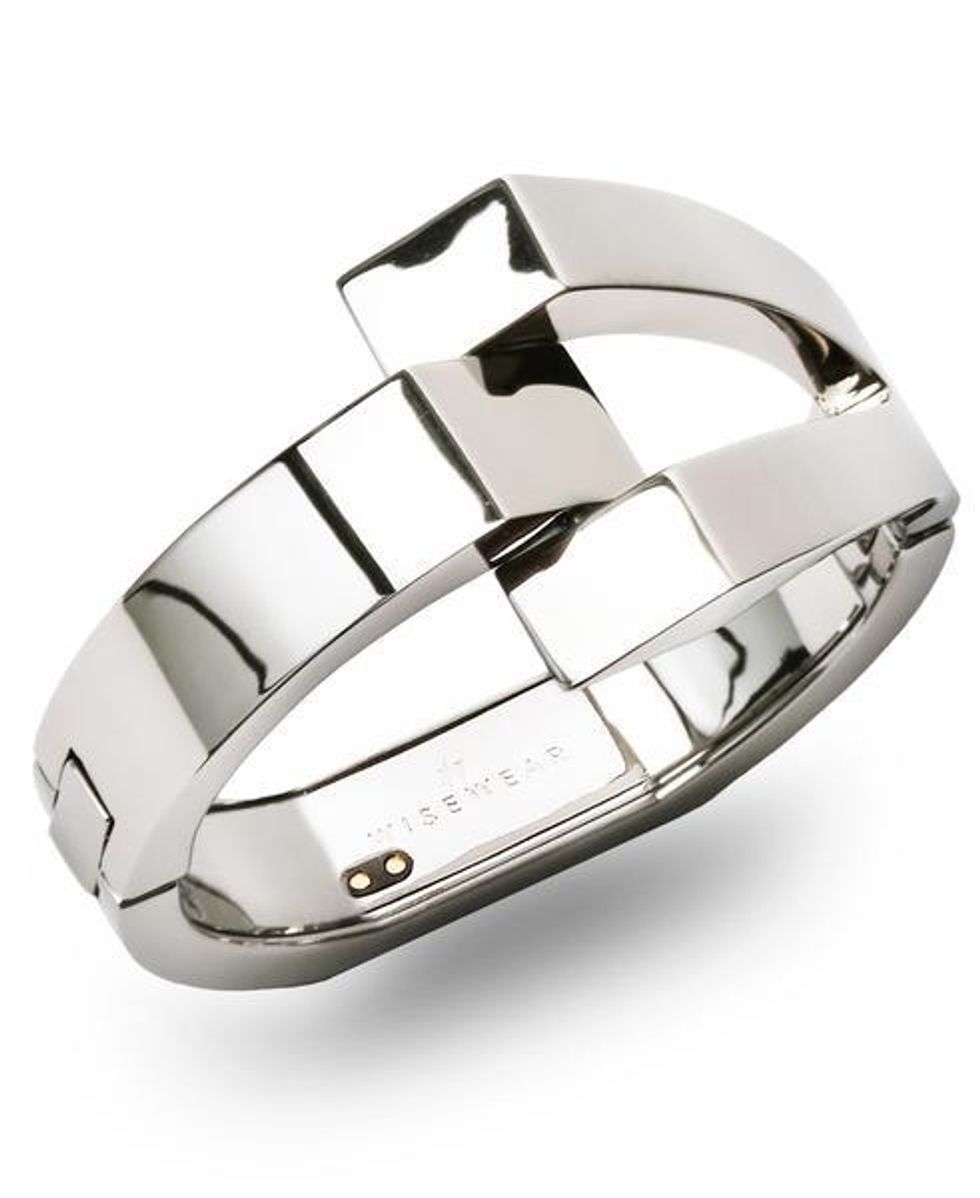 WiseWear's Duchess smart bracelet
WiseWear Duchess Smart Bracelet
When no less than style icon Iris Apfel is behind a new fashion brand, you need to pay attention. That's the case with WiseWear's smart Duchess bracelets, a series of devices that track activity, notify you about incoming calls, text messages, emails and the like and have panic buttons so you can quickly reach emergency contacts. With names like Calder ($325) and Duchess ($345) and made of gold and palladium, these are IoT devices that look like a Tiffany bauble—and will never be mistaken for a smartwatch. WiseWear's devices speak to your iOS and Android smartphone through Bluetooth.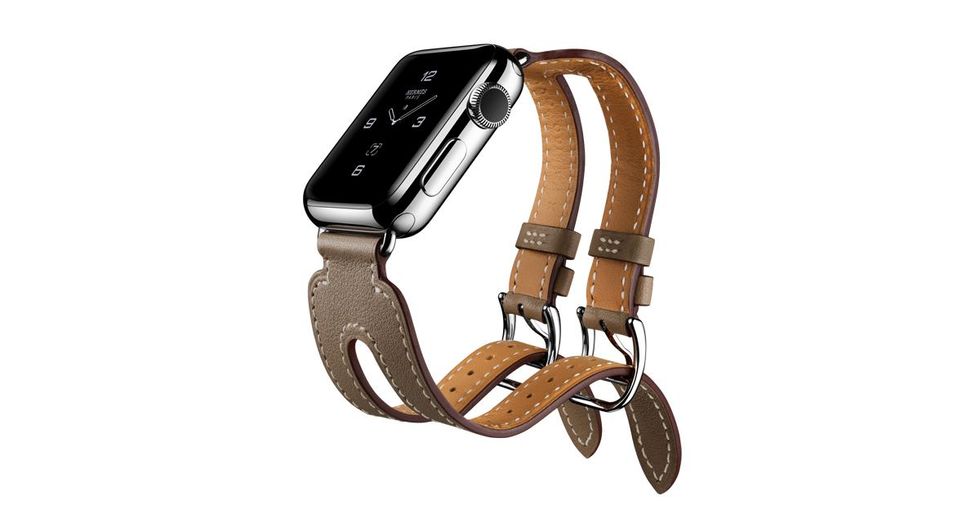 Hermès Apple Watch Series 2
Apple Watch Series 2
For the "apple" of your eye, get the Apple Watch Series 2 . Want to make an event bigger statement? Consider the Hermès line, which starts at $1149. It's the newest of the Apple Watch line and perfect for Apple lovers seeking the latest and greatest. The built-in GPS makes this watch great for location features and for the active types, this watch is water-resistant up to 50 meters. The stylish display is twice as bright as the original version and the dual-core processor is faster than ever. The Series 2 also features a heart rate sensor and a comprehensive workout and health app, along with coaching, activity sharing, and achievement notifications. The face of the watch is customizable and there are various cases and bands to select from for a unique look on anyone. Prices start in the high $200s and over $1100 for the Hermès line.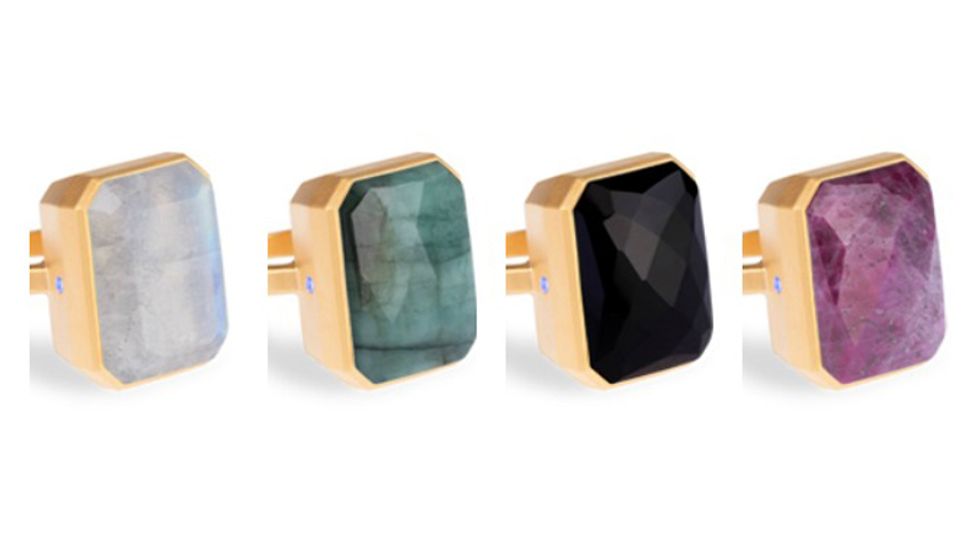 Ringly
Ringly
Put a ring on it with Ringly , a smart and stylish piece of jewelry that vibrates and flashes when you've received texts, emails, or calls. The ring is so lovely, that even if it weren't connected it would make for an awe-worthy gift. Ringly comes in various styles with semi-precious stones both small and large and there's even a $30 keychain you can add to your order. Prices start at $195 for rings and at $245 for the brand's new activity tracking and notification bracelets. We reviewed Ringly last year, and still find the device useful—and enjoyable to wear. Plus baubles and brains make for a stunningly smart holiday gift for the futuristic fashionista on your gift list.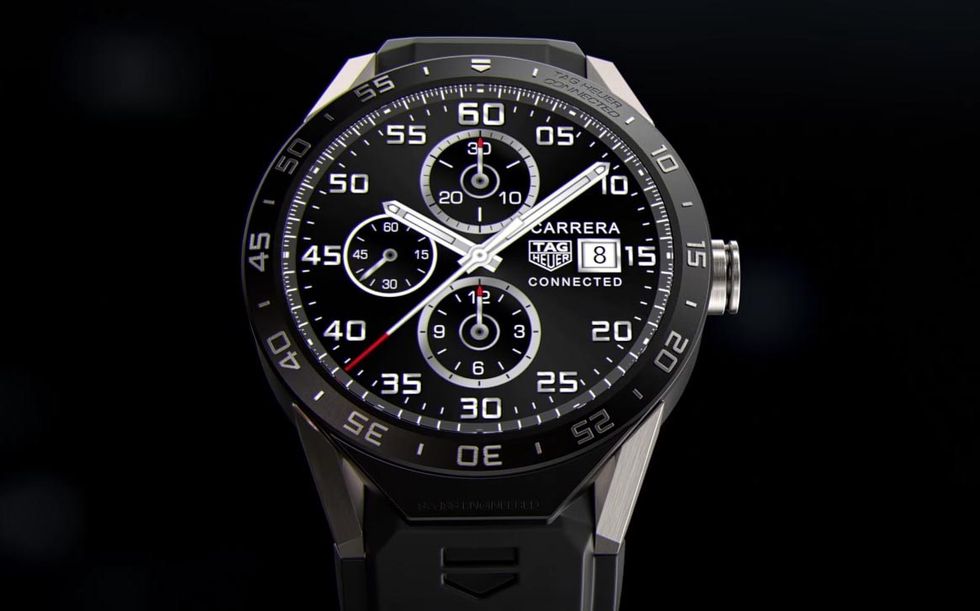 Tag Heuer Connected Smart Watch
Tag Heuer Connected Smart Watch
Tag Heuer is known for culture and quality, so it's no surprise that the line's connected smart watch is in a class of its own. Equipped with Google Fit, RaceChrono Pro capability, wind and weather monitoring, and more, this Android-connected wearable is a gift that will charm even the savviest of shoppers. Thousands of apps can be downloaded to the watch for endless connections and entertainment. The watch is made with superior craftsmanship and the best in class touchscreen technology. Pricing varies depending upon style, but this is a high-end item that can be updated over time as technology develops.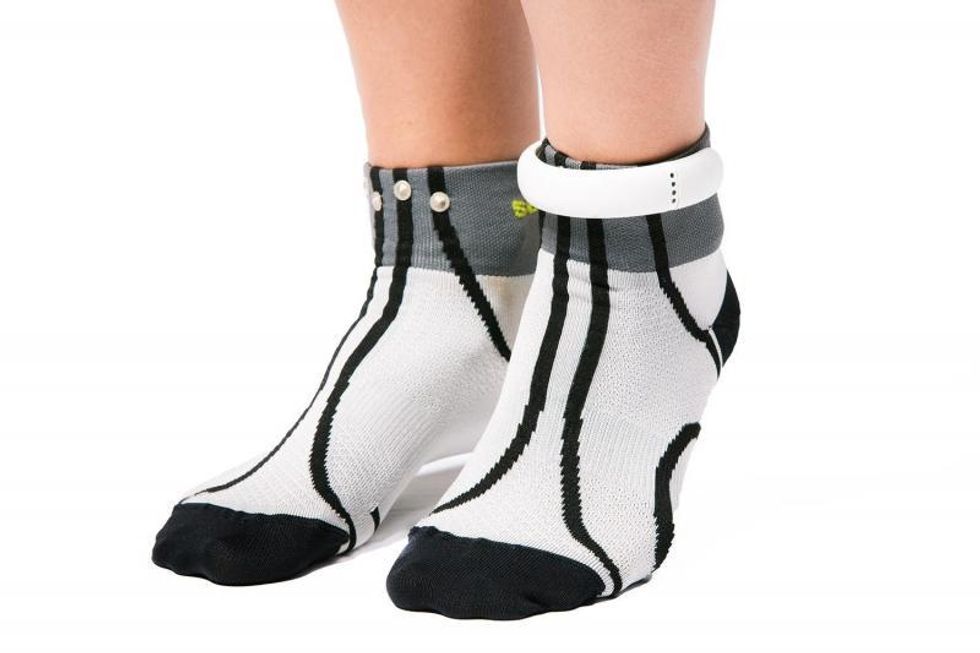 Sensoria Running Socks
Sensoria Running Socks
Now you can be connected from head to toe quite literally thanks to Sensoria Fitness Socks. Paired with Bluetooth connectivity, these smart socks will monitor and assess steps takes, speed, calories, altitude, distance, cadence, foot landing, and more as the wearer walks and runs in the running-friendly fabric socks. An electronic anklet snaps via magnetics to the cuff of one sock to gauge progress and information. The connection to a mobile app helps the user become more active, reach new goals, improve performance, and reduce risk of injury by perfecting technique. Works with iOS and Android devices. Yes, $199 may sound steep for socks , but when they are smart and sporty the price is just perfect.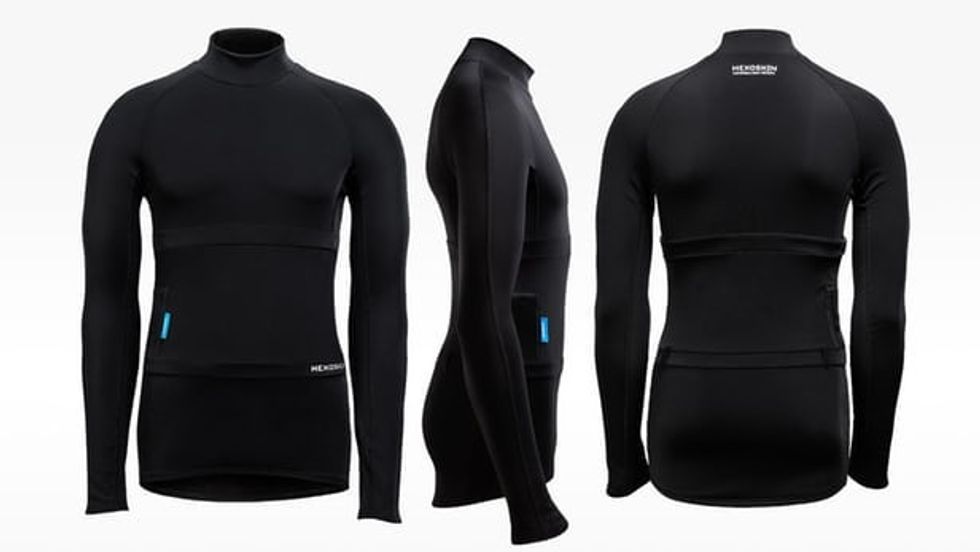 Hexoskin
Hexoskin
Clothing makes for a great gift, but when the clothing is biometric, the holiday is even more magical. Hexoskin gear measures physical activity while the wearer dons stylish clothing perfect for exercise or casual activities. The 100% textile biometric and lightweight clothing for men and women is created with delicate sensors which capture the user's heart and breathing rates and volume, activity levels, sleep patterns, cadence, and more physical metrics with precision. The gathered information is transferred to an app in real time on iOS and Android devices, as well as smartwatches. The Hexoskin has a long battery life and is safe for wear during nearly all types of physical activity. For anyone who wants to improve their performance and increase their exercise levels, Hexoskin is the holiday gift they'll adore. Prices range from the $150 to the thousands depending on the gear desired. Read more about Hexoskin and see a video about the line here .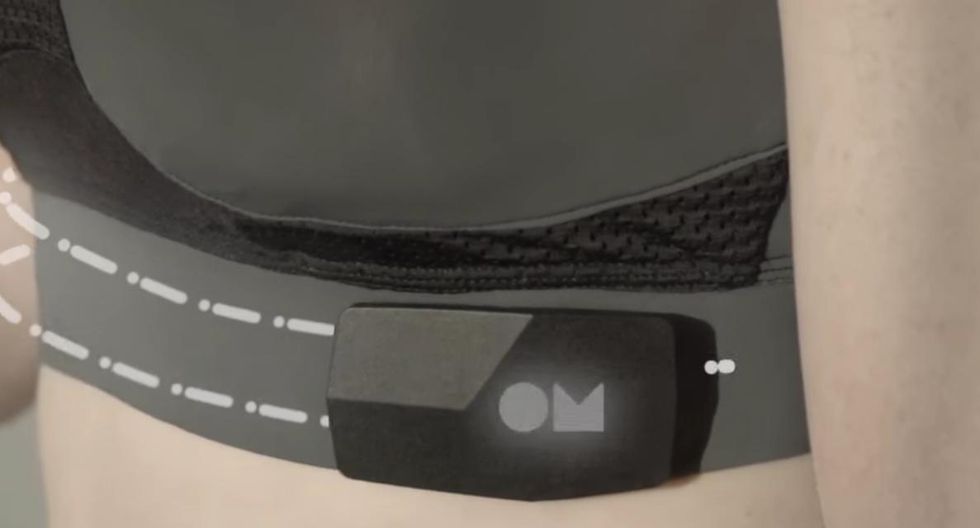 OMsignal
OMsignal Bra
Bras are a clothing staple in most women's wardrobes, but not many gals can say their bra is smart. Sexy, maybe, but smart and connected, that's new. The OMsignal Bra is a sports bra that records distance, breathing rate, heart rate, steps taken, and more as the user exercises. Via Bluetooth, the sensors in the bra deliver info to the user's iPhone to help reach personal milestones and improve performance. The bra is comfortable with removable padded cups, flexible underwires, and mesh paneling for breathability. It is machine washable and stylish with a variety of colors and patterns to choose from. Prices start at $169.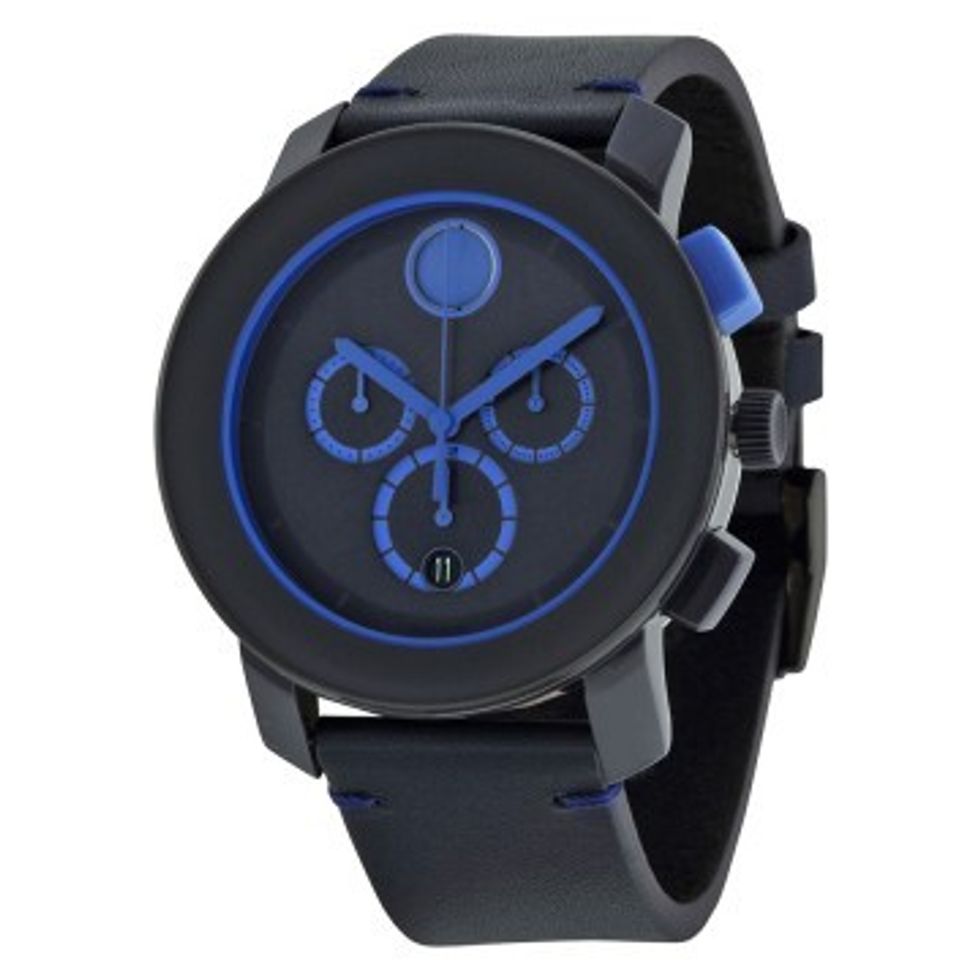 Movado BOLD Motion Smartwatch
Movado BOLD Motion Smartwatch

Movado is well-known for their impressive timepieces, so a smartwatch by the iconic brand makes for a gift worth celebrating this season. BOLD is connected via Bluetooth technology and engineered by HP and is compatible with iOS and Android devises. Users can use the interface to be alerted to phone calls, emails, texts, social media alerts, appointments, and more all via a light vibration indicator to the wrist. The watch is analog and LED designed. BOLD is perfect for men or women and the Swiss design is elegant and timeless. Prices start at under $700 and up depending on style and materials selected.
Are you ready to wow the fashion forward tech-lover in your life? These gifts look great and connect to the modern world with smart style.
Like GearBrain on Facebook