Like GearBrain on Facebook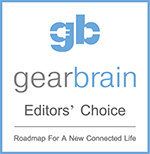 This year's luxury gift guide is packed with the ultimate technology devices you can wear on your wrist, take outdoors, or place, and use, in your home. There are gold speakers, leather watches, TVs that can weather the outdoors — all of which are top of the line tech devices too. If luxury is your object, then one of these 11 should fit your wishes.
Tag Heuer Connected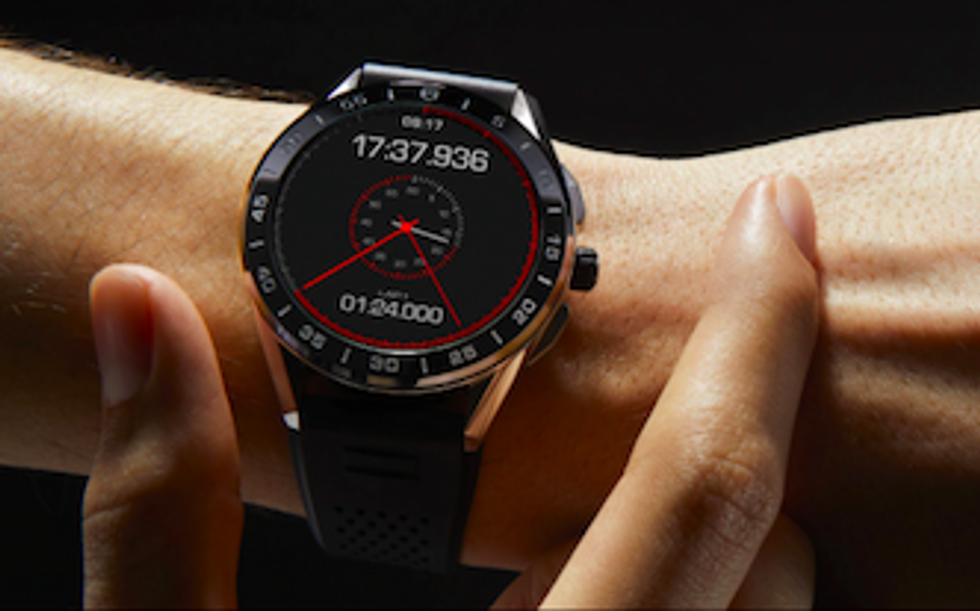 This is a $2,350 luxury smartwatch that also delivers email and callsTag Heuer
The latest Tag Heuer Connected has a Titanium case, and a black rubber strap plus a touchscreen OLED display that can connect via Bluetooth and Wi-Fi. You can also turn to the crown and push buttons to move through the apps, including email, text messages and calls on this $2,350 luxury timepiece.
Devialet Phantom Premier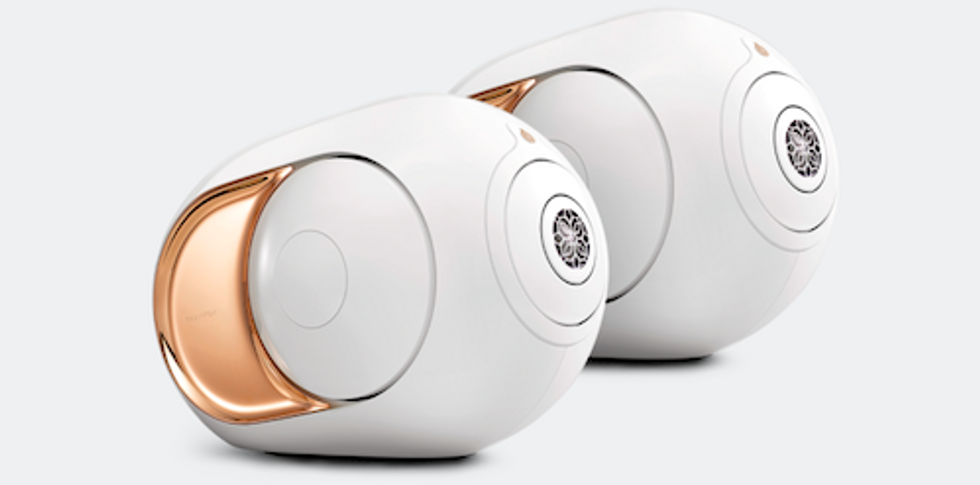 The Devialet Phantom Premier connect to Bluetooth, AirPlay, Wi-Fi and moreDevialet
These futuristic looking speakers, that look like they've stepped right out of "Star Wars," have 22-carat gold and titanium accents and an oval shape. The Devialet Phantom Premier connects via AirPlay, Bluetooth, Wi-Fi, and can even access Spotify. These $2,990 speakers can go up to 4500 Watts, and hit 108 Decibels. You can also pick up optional pedestals too.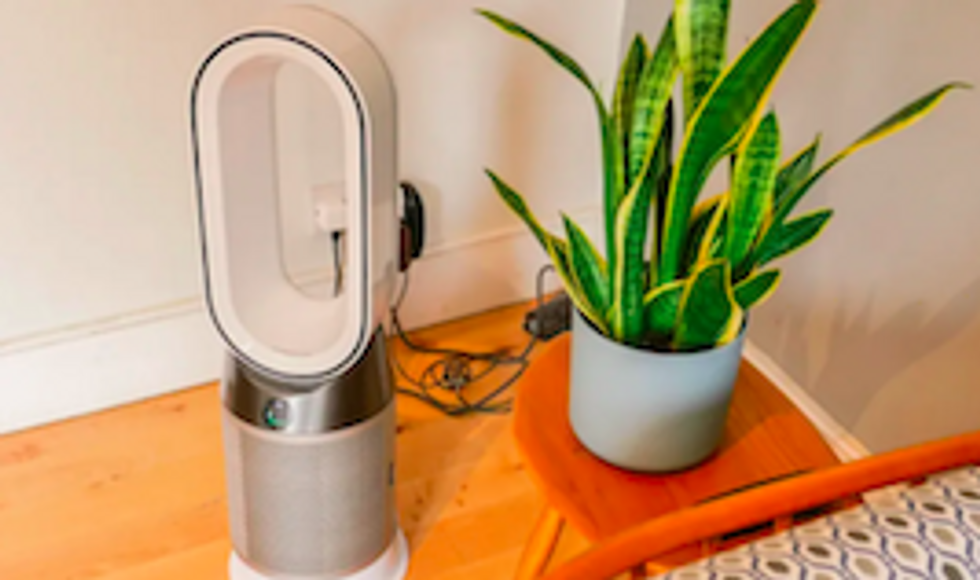 The Dyson Pure Hot & Cold works with Amazon AlexaDyson
The $650 Dyson Pure Hot+Cool is certainly a big splurge for anyone, but it's also a design delight, fitting neatly into any home with its attractive silver and glossy white finish. Not an AC unit, the device can be used as a fan or a heater, and it works very quietly while it cleans the air when pollutants are detected. The Dyson also has support for Alexa, once connected to your Wi-Fi network. Ultimately you get a well-designed product that looks smart and feels like it is built to last, keeping a watchful eye on air quality, then springing into life when needed.

Apple Watch 6 Hermès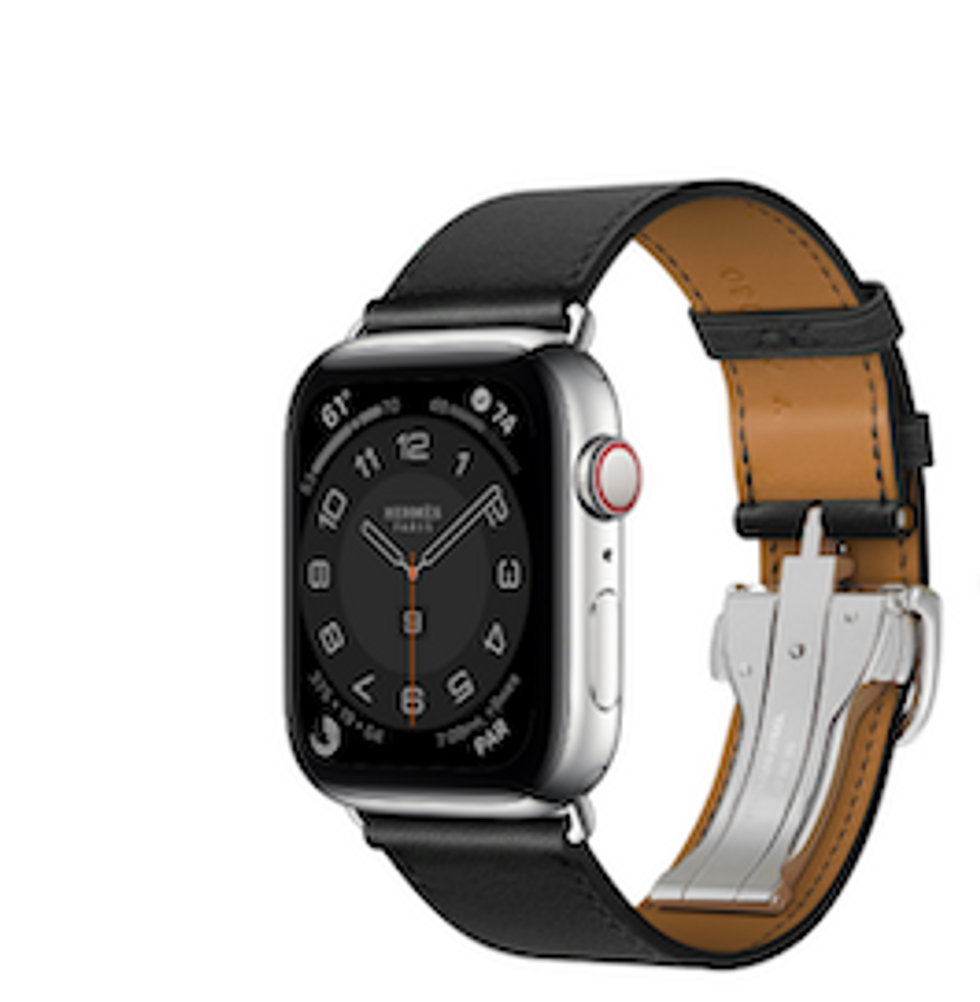 The Apple Watch 6 Hermès is one of the latest smartwatch from AppleHermes
The new Apple Watch 6 comes with the option to upgrade to an Hermès silver stainless steel case, and a single tour deployment buckle. The Apple Watch 6 Hermès lets you choose between a black and a deep chestnut band, and attached is the newest of the Apple Watch devices, which supports both GPS and cellular, and has the Hermès brand on the screen.

LG Styler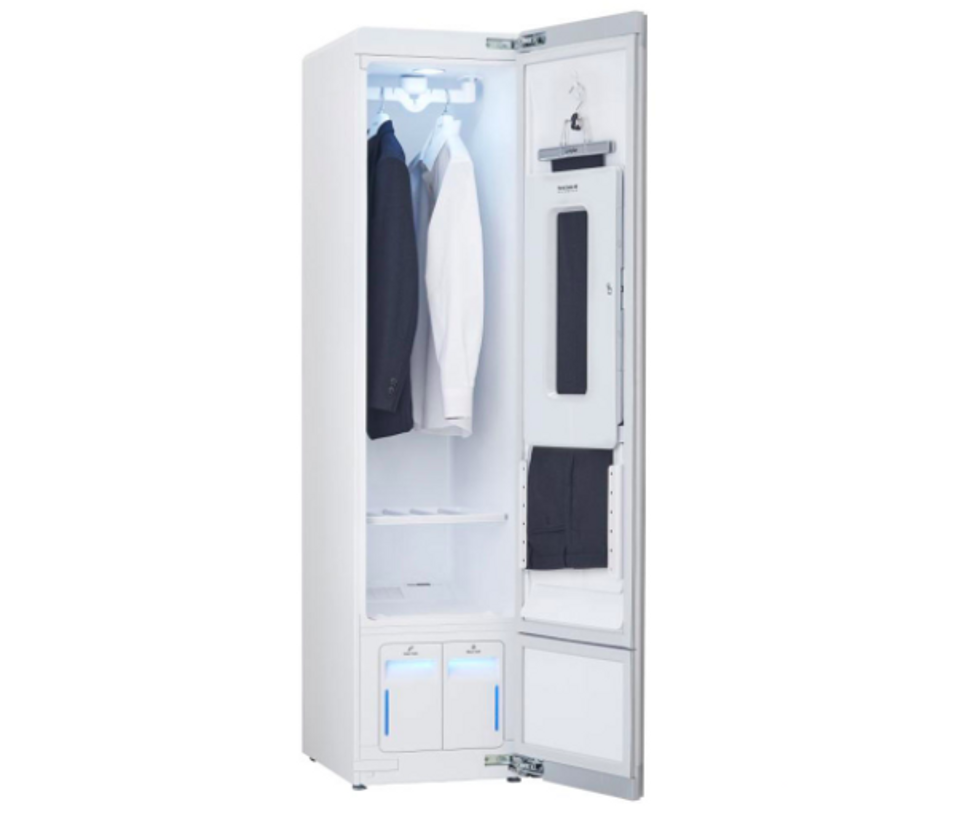 The LG Styler is certified by the Asthma & Allergy Foundation and the British Allergy Foundation.LG
The $1200 LG Styler removes odors and allergens, and even carries certifications from the Asthma & Allergy Foundation and the British Allergy Foundation. The closet works with LG's SmartThinQ technology which means you can connect to it via an app, and monitor and control its progress. The LG Styler can work on almost any kind of material from linen to leather, cashmere to sequins, and you can choose different cycle times, with the entire process taking as little as 20 minutes — the ultimate of luxury.

LG Signature Z9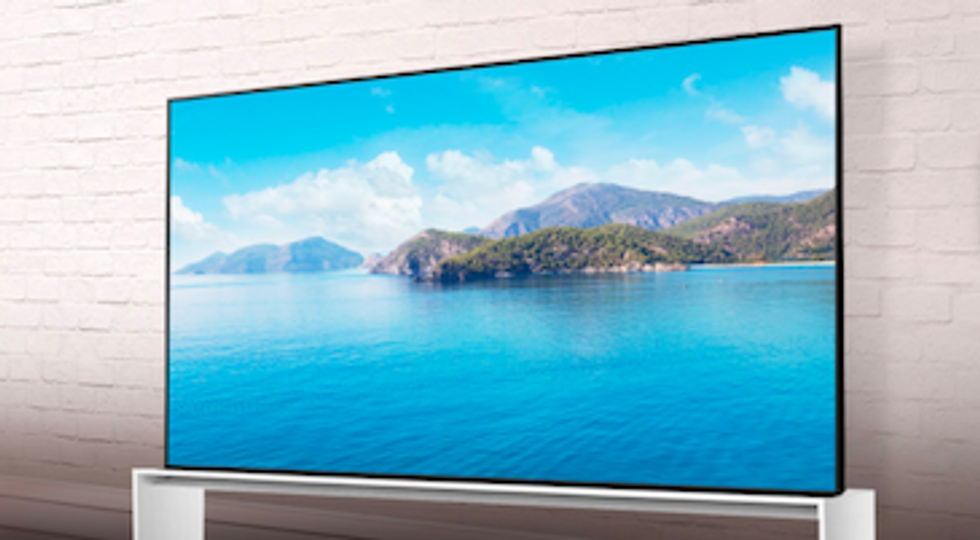 The LG Signature Z9 works with both Google Assistant and Amazon AlexaLG
This 88-inch 8K OLED TV includes Dolby Vision and Dolby Atmos, plus the LG ThinQ AI. The TV even works with Google Assistant and Amazon's voice assistant, Alexa. The fast frame rate on the LG Signature Z9 means it's an excellent TV to play games, and it also supports VRR, or variable refresh rate. This $30,000 TV will make you feel your living room has turned into a mini theater.
The Mirror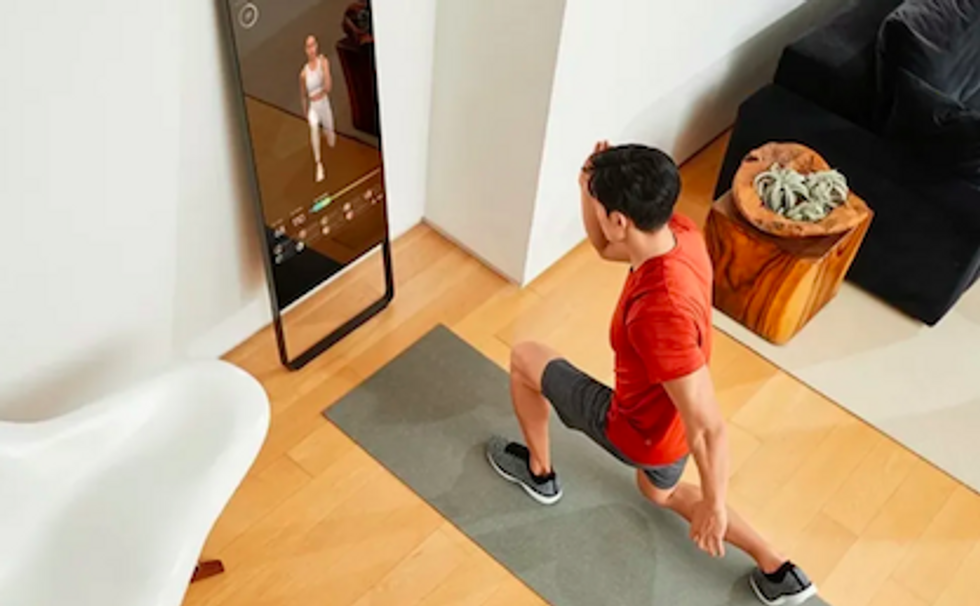 The Mirror offers $39 a month classesThe Mirror
The $1,495 Mirror is, quite literally, a reflective mirror. But switch it on and the surface becomes a display for showing workout routines and live or on-demand exercise classes. You get live-streamed and pre-recorded exercise classes at $39 a month, plus animations showing you what to do. The system also records your heart rate and calories burned. Up to six members of the same family or household can use the Mirror with their own account for no extra cost.

Samsung Galaxy Z Fold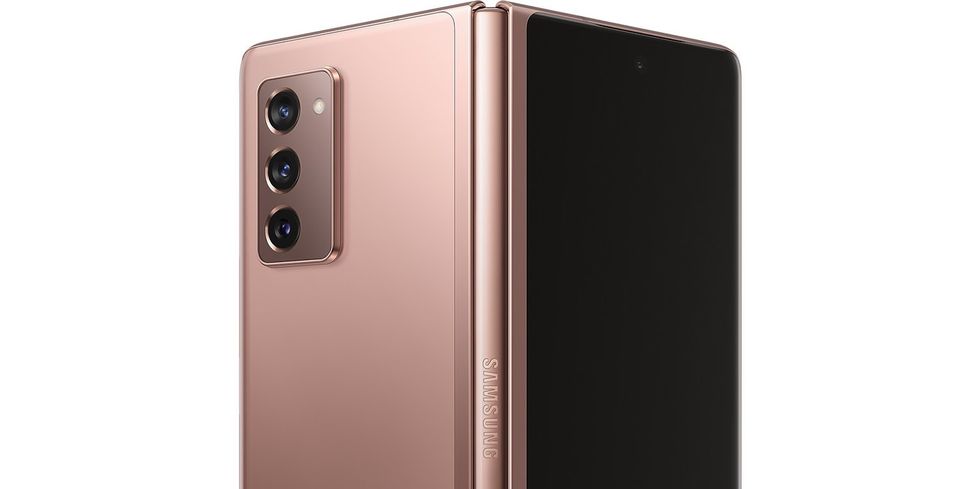 The Samsung Galaxy Z Fold bends in half like a bookSamsung
The new Galaxy Z Fold 2 is a 7.6-inch smartphone that folds in half like a book. That means you can look at content on a traditional phone-sized screen or unfold to a tablet. The 5G $1200 bending glass screen can shoot photos just by someone waving their hand in front of the screen. There are myriad colors options for the back spine from a soft blue metallic to a deep bronze.
Samsung Terrace TV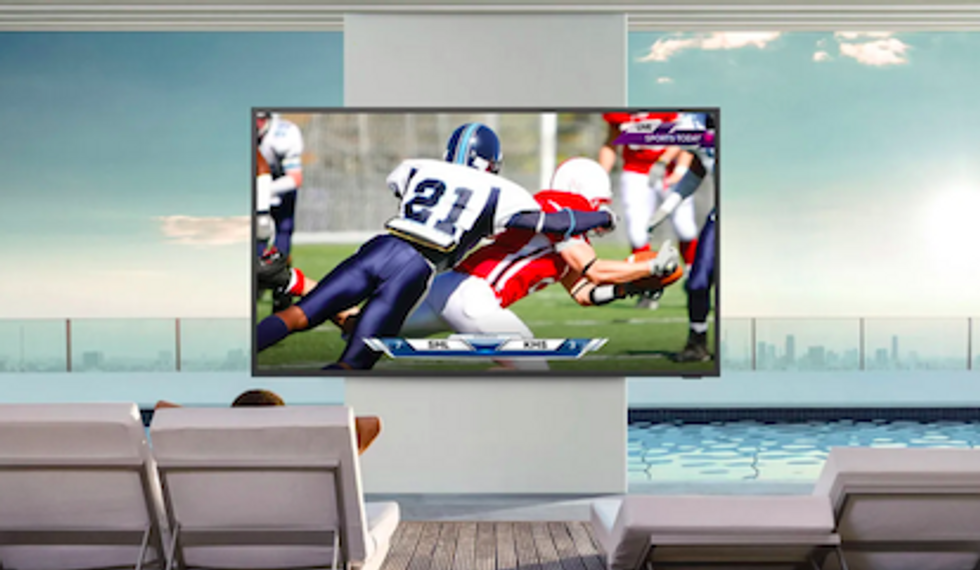 The Samsung Terrace TV is designed to work outdoors, with a screen that is brighter than indoor setsSamsung
Called the Terrace, the new TV is available in sizes of 65 and 75 inches. Both models have an Ultra HD 4K resolution, just like the screen you might already have indoors. They also have a peak brightness of over 2,000 nits, making them brighter than indoor televisions, and an anti-reflection coating. The display adjusts automatically based on ambient lighting, so there's no need to lower the brightness as the sun sets. The TVs start at $5,000 each.

Leica D-Lux 7 Digital Camera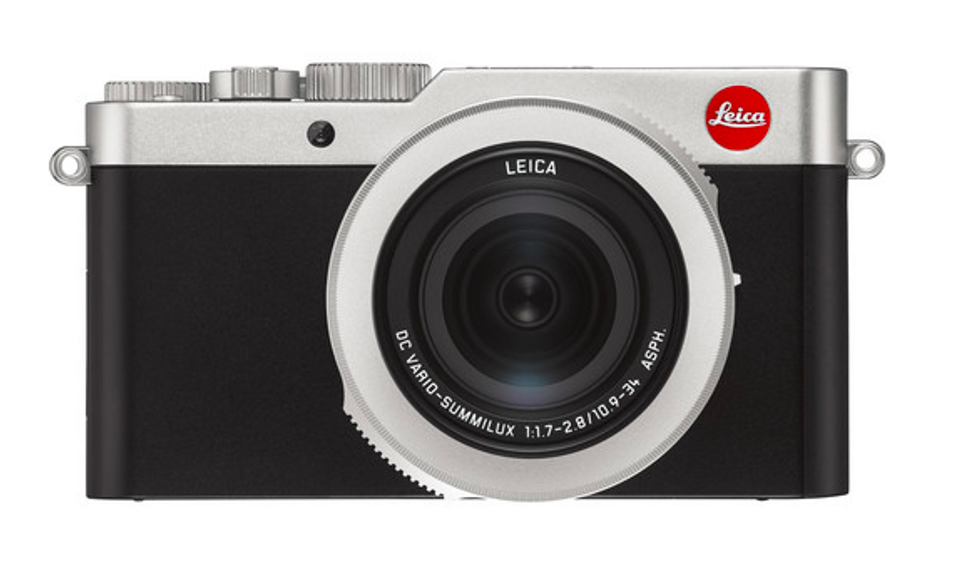 The Leica D-Lux 7 Digital Camera can be controlled from an iOS and Android deviceLeica
This silver 17 MP Leica has four MOS sensors, and can shoot UHD 4K30p video, plus it has a sensitivity range of up to ISO 25600. The camera has a 3-inch, 1.24m-dot rear touchscreen LCD and comes with a Micro-B USB cable, lens cap, shoulder strap. You can also control the camera remotely from an iOS and Android device.
iPhone 12 Pro Max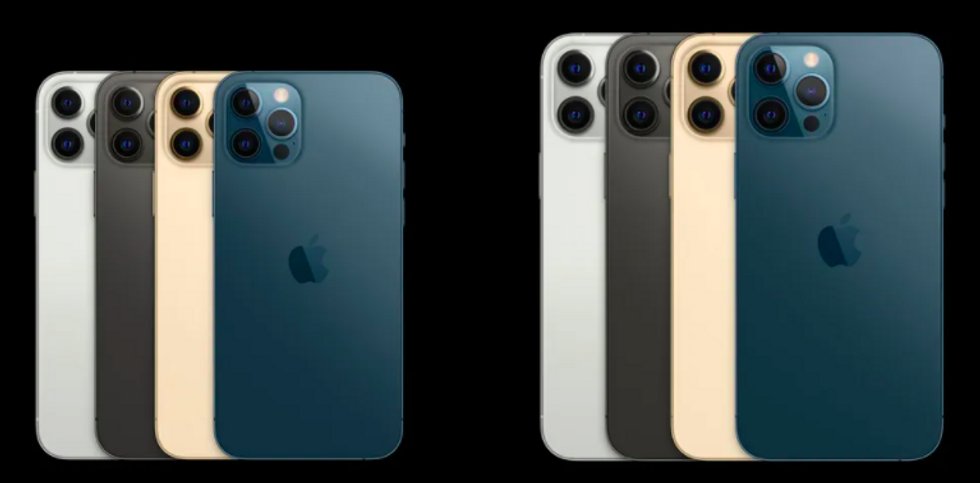 The iPhone 12 Pro Max will have a 12MP telephoto lens and start at $1,099Apple
Finally, here's a gift so luxe it's still in pre-order mode from Apple. The new iPhone 12 Pro Max is launching November 13, just in time for you to get it for the holidays. The Max version of the newest Apple iPhone has a ceramic shield to make it more drop-proof, plus a camera system that will challenge you to take a bad photo in low light. There's also a 12MP telephoto lens, and later in 2020, the phone will gain the ability to capture images using a new custom format called Apple ProRAW, which combines the existing Deep Fusion and Smart HDR technologies, with the flexibility of RAW photos, making editing easier. It starts at $1,099.
And if you need some more ideas, check out our 2019 Luxury Tech Gift Guide for more extravagant and indulgent thoughts for the holidays.

Check out The GearBrain, our smart home compatibility checker to see the other compatible products that work with Google Assistant and Amazon Alexa enabled devices.
Introduction of The GearBrain, The First Compatibility Find Engine for Smart Devices www.youtube.com
Like GearBrain on Facebook