When I reach for a virtual reality headset — and I have dozens in my office to choose from — the one I pick is invariably the one that is easiest to use. I don't want to spend ten minutes figuring out how to get my phone into the device.

After that, I want something light, that doesn't get too hot, that fits comfortably, and that has a nice, wide immersive field of view.

This week, when my new FiiT VR 2S headset arrived, it immediately displaced all other mobile-based VR viewers as my go-to set.

Just check out the stats.

The field of view is 102 degrees. That's not the best on the market, but it's pretty good, and it's better than the Samsung Gear VR.

It weighs just 9 ounces. By comparison, the Samsung Gear VR weight 11.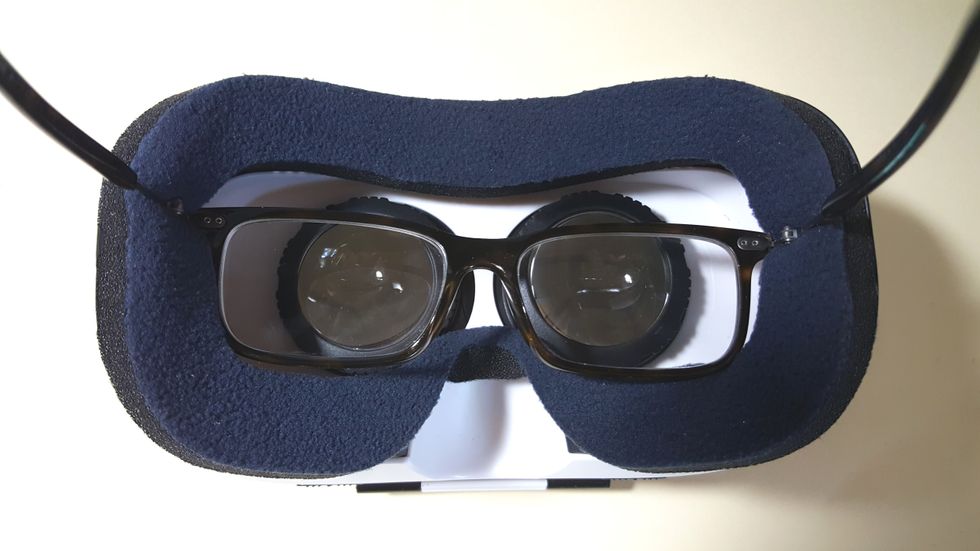 The FiiT VR 2S has comfortable padding and fits over my glasses -- though it was a tight squeeze. Plus, the lenses are individually adjustable, with tabs on the bottom that move them closer or further apart. Photo by Maria Korolov.
It has straps, it fits over glasses, and — this is very rare — you can adjust the focus of the lenses individually.

The open front design means that the phone's camera can see out, making it friendly for augmented reality applications. Plus, it means there's plenty of room for headphone and charging cables.

And did I mention that it is easy to use? Just snap the outside flap open, drop in your phone, and snap it shut.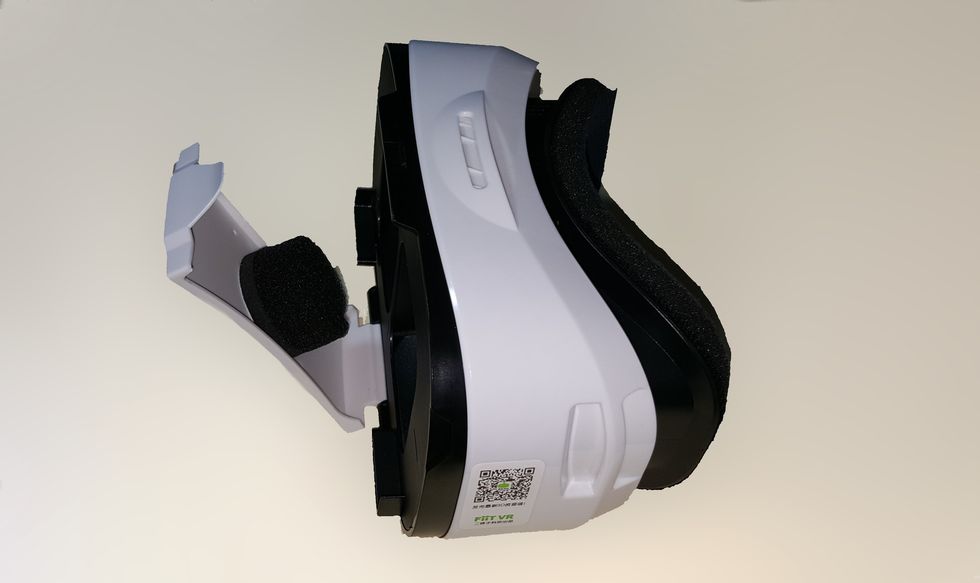 The outside flap on the FiiT VR 2S snaps open, with padding to keep the phone in place safely and securely. Photo by Maria Korolov.
I'm not saying that the FiiT VR 2S is better than the Samsung Gear VR. Overall, if you own a late-model Samsung phone, the Gear VR at $99 is a much better headset. Its selection of apps is more limited than that of Cardboard-compatible sets like the FiiT VR 2S, but the quality is better, and the Gear VR comes with additional sensors to improve performance.

There are two downsides to the FiiT VR 2S headset, however.

First, it has no built-in controller button. Now, most of today's VR apps don't require a button and either have no interactivity at all, or have a look-to-activate functionality.

So, for example, if you want to switch videos in the YouTube app you have to take the phone out of the headset, queue up the new video, start it playing, and put the phone back into the headset. The lack of a button doesn't make much of a difference here.

However, if you like playing interactive games that do require a button, and you have an Android phone, then you can get an external controller. In fact, some distributors will bundle one in with the headset.

There are no external controllers that work with iPhones, though, so if you want to use apps that require a button, you should pick a different set, like one of these Best Virtual Reality Headsets For iPhones.

The other downside to the FiiT VR 2S is that it did not come with a Google Cardboard QR Code. You need this code in order to tell your phone how to adjust the image so that it looks right in this particular viewer.

Fortunately, VR Kommando has created one, which I'm pasting below.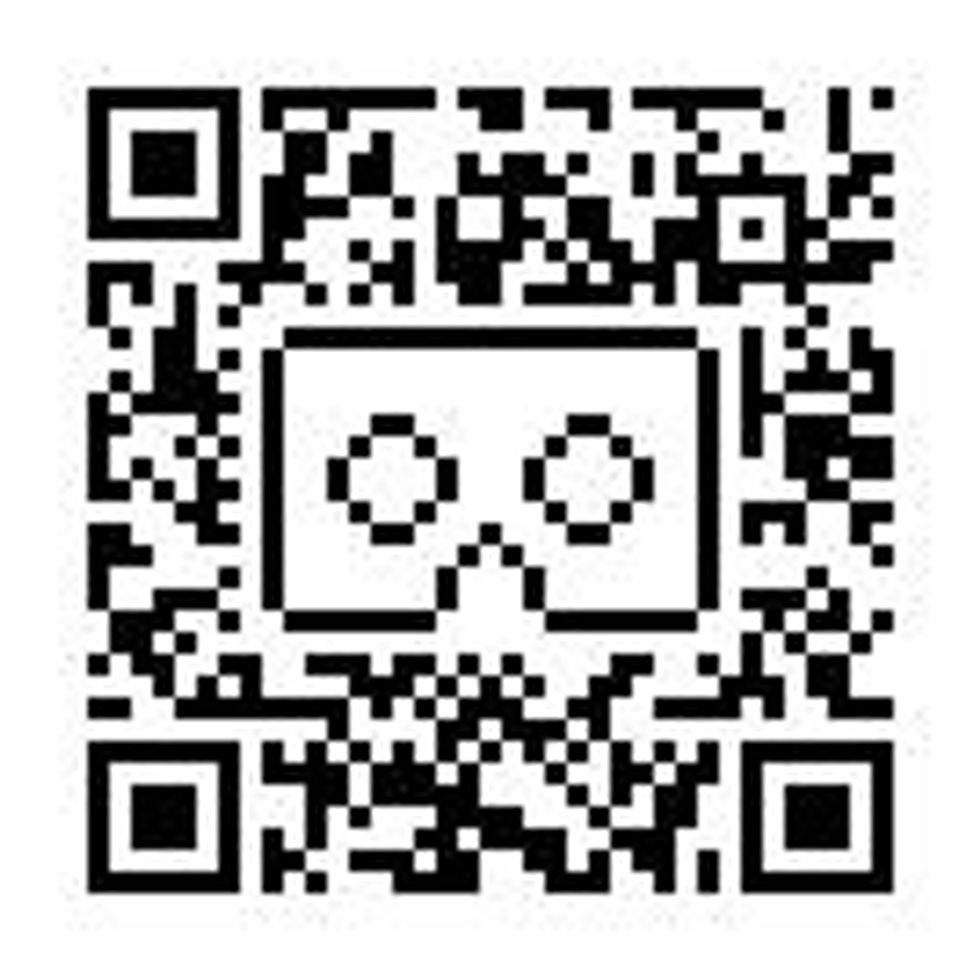 FiiT VR 2S QR Code by VR Kommando.
You can buy the FiiT VR 2S for for $17.46 from GearBest, where I bought mine, or for $22 from Amazon, $17 from AliExpress, or $20 from GeekBuying.
To learn more about other good VR headsets, check out GearBrain's 11 Best VR Headsets or 11 Questions About Virtual Reality Headsets Before You Buy. Either of these articles will help you find the right vr glasses or headset that meets your virtual reality viewing needs today.