Like GearBrain on Facebook
Fitbit Charge HR vs. Garmin Vivoactive vs. Jawbone UP3: GearBrain reviews and compares the best fitness trackers on the market.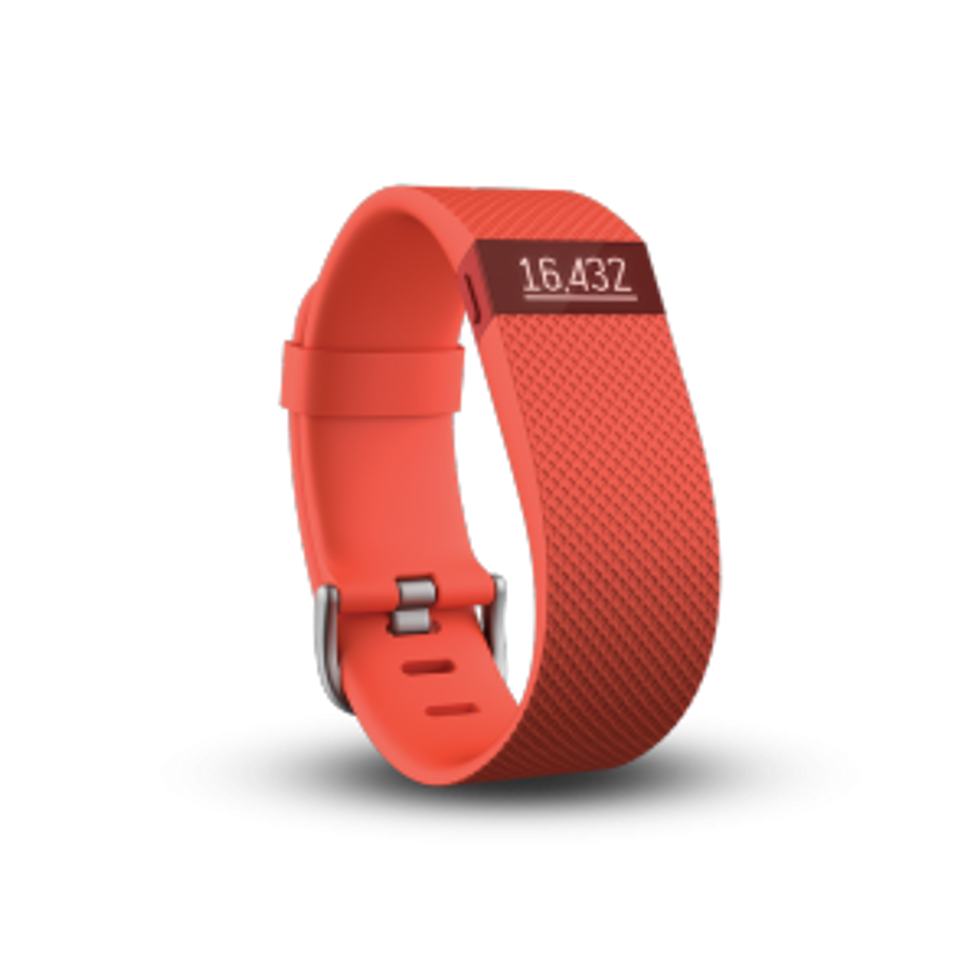 Fitbit Charge HR ($149)
Pros: Three sizes for a comfortable fit, called ID, minimalist design, easily readable display, accurate heart rate monitor and best for gym workouts
Cons: Not fully waterproof and can irritate sensitive skin during workouts
The Fitbit Charge HR is one of the best and most well-rounded wearable fitness devices on the market. If you are looking for something to track visits to the gym, daily steps and runs, the Charge HR is a home run. If you are looking to track anything else, there might be something better on the market.
Fitbit has outfitted the Charge HR with an optical heart rate monitor, one of the biggest differences between it and the Fitbit Charge ($129) other than a standard watch band for a tighter fit. The snugness is necessary to get a good heart rate reading, but can make the Charge HR somewhat uncomfortable if you are not used to wearing a watch.
The display is sharp and easy to read — and clear in direct sunlight — but small and only takes up a small strip of the band. There's also one button to cycle through different screens like the time and total steps. Unfortunately, while the Fitbit Charge is splash resistant and safe to take in the shower, the device will not survive a swim like the lower-priced Misfit Shine.
Although not perfect for cyclists, swimmers and serious runners, but is the best tracker out there for gym work.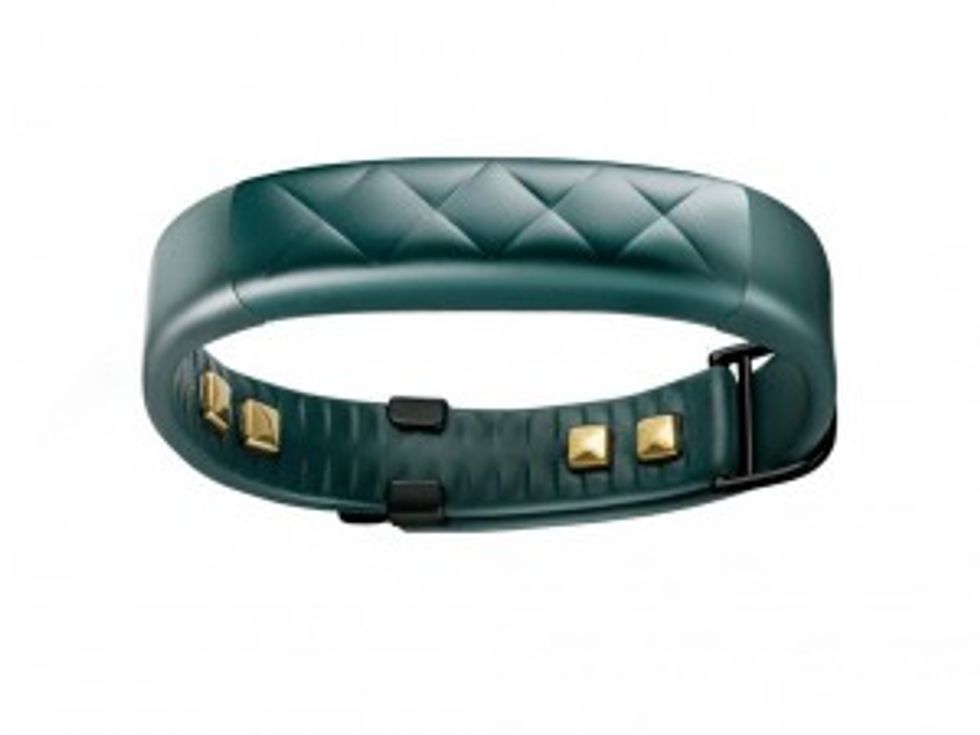 Jawbone UP3 ($149)
Pros: Thin and light, plus a stylish design and several color options
Cons: No display, relies on smartphone, but does not notify about calls or texts, and sleep tracking not as good as advertised
The latest and most sensor-packed entry in the Jawbone UP series – the Jawbone UP3 ($149) – has seen an overhaul since its original release, including a software overhaul and a new clasp on the buckle to keep it more secure on its wrist.
The Jawbone UP3 was delayed for months due to attempts to make it waterproof, and the final product is still not fit for use in a swimming pool. The fitness band is the company's lightest and slimmest yet, and make it significantly sleeker than most on the market. The thin profile makes it clash less with most outfits than most other trackers. The UP3 will not look out of place whether you are dressing for work or play, thanks to a good selection of colors and styles.
Following Jawbone's major software update early in the fall of 2015, the UP3 now tracks daily passive heart rate. This allows you to calculate how stress, sleep and drugs like caffeine and alcohol impact your heart rate.
The Jawbone UP3 is great for casual users who just want to get of their general health and activity, and it is probably the best looking fitness band you can buy. Athletes and those serious about tracking and exercise should look elsewhere.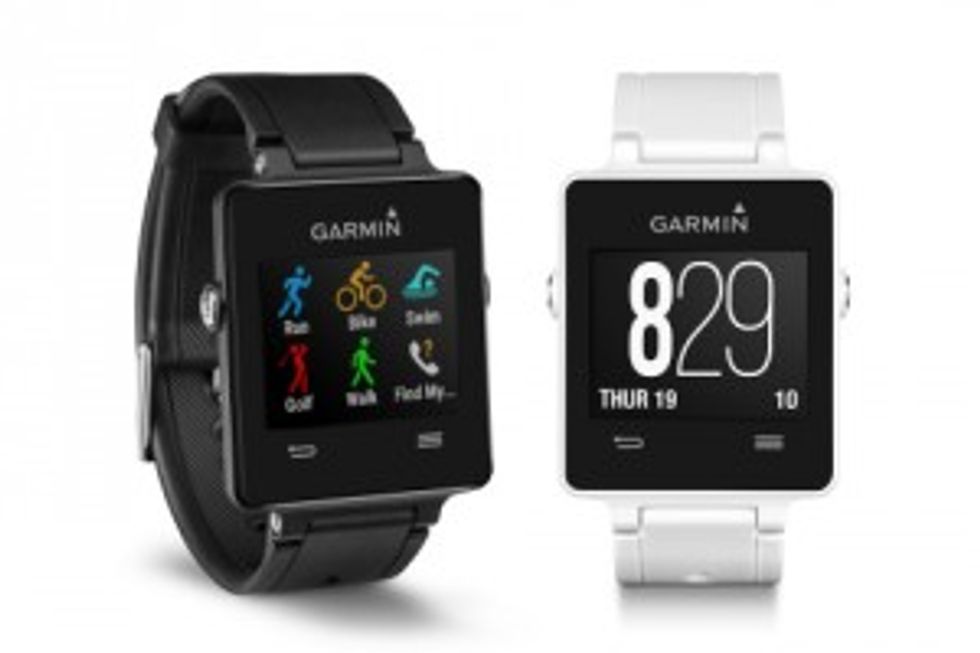 Garmin Vivoactive ($249, discounted at most online retailers)
Pros: Waterproof down to 50 meters, GPS is perfect for serious runners, cyclists and golfers, serious support for smartphone notifications and reasonably priced for its abilities
Cons: Boxy and dated design, separate heart rate sensor and battery only lasts 10 hours with GPS activated
Most fitness bands are alright for casual exercise, but bad for any sports. Whether you are training for a marathon or golfing on the weekend, most fitness trackers are unable to provide data that is truly useful for improving your performance.
Thanks to its GPS and full-featured smartphone notifications, The Garmin Vivoactive would be the perfect compromise between a fitness band and a smartwatch for the sporting type, if it weren't so clunky looking.
If you are not looking for a device to wear to the office or out on the town, the Garmin Vivoactive is great. Thanks to its built-in GPS, the Vivoactive can accurately track running, swimming, walking and even cycling, whereas most of its competitors use a less precise motion-detecting accelerometer.
The most glaring omission from the Vivoactive is optical heart rate monitoring. Knowing your heart rate is very important when you are serious about training, and the Garmin Vivoactive requires a separate chest strap. The Garmin Vivoactive would be the perfect smart sports watch, but its poor design means you might not want to wear it during your normal day-to-day.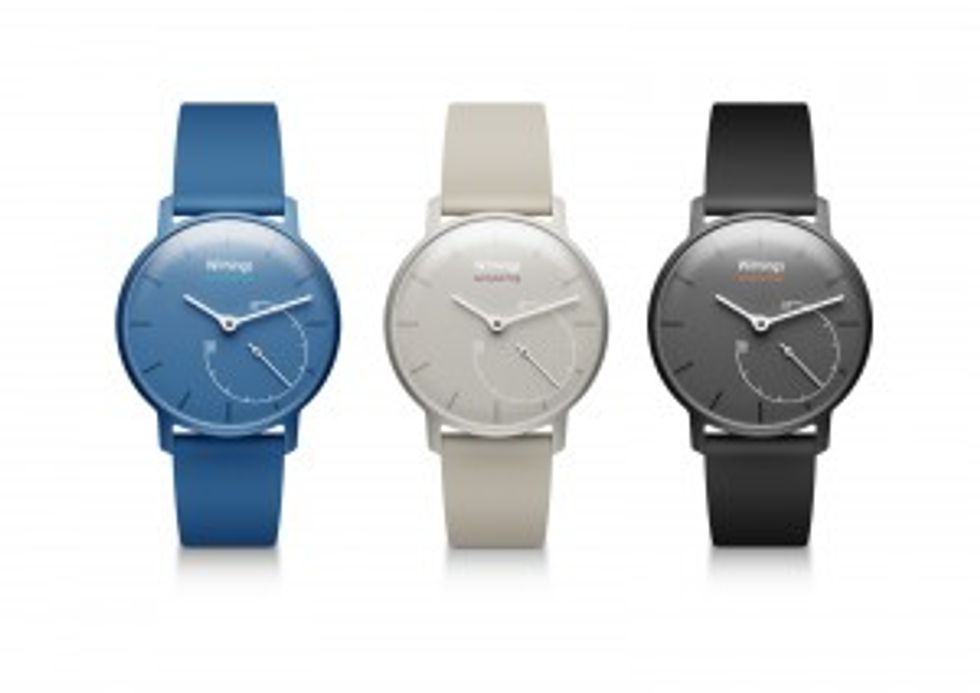 Withings Activité Pop ($149)
Pros: Sleek design, several color options, great mobile app with detailed info, battery lasts for months, reasonable value for the price, waterproof to 50 meters and tracks swims
Cons: Devoid of advanced tracking data, rubber straps make it look too casual, and run tracking can be on the stingy side
Withings is a Swiss watchmaker, and one of the first to make the jump from analog timepieces to wearable technology. The company's first foray, the Withings Activité ($449), offers curved sapphire glass, a Swiss-made case and a French-made calf leather straps.
The Withings Activité Pop ($149) is a lower cost alternative made in China, featuring a plastic cover, coated metal case and rubber straps. Other than its design, the Activité Pop shares little physical characteristics with its Swiss-made precursor. On the face are standard analog hands as well as a step counter numbered from one to 100, counting progress towards a customizable goal. Inside, the Activité Pop is actually a digital watch powering analog hands, powered by a common CR2025 coin battery which can last up to 8 months.
The Activité Pop is rated as water resistant to 5 ATM (or 50 meters deep) and Withings has updated its firmware to include relatively accurate swim-tracking. The Withings Healthmate app organizes data collected by the Pop, and can break it down by daily, weekly or even hourly activity.
In terms of activity tracking, the Activité Pop may not be advanced as the Fitbit Charge, but thanks to a fantastic mobile app that organizes detailed data and its stylish look, we would highly recommend it as a basic fitness tracker for the fashion-conscious.
Like GearBrain on Facebook