Gabb Wireless is giving away 2,500 of its Gabb Z2 phones starting Monday November 23 while supplies last. The company's phones are different from traditional smartphones in that they're specifically tailored to children, in that they don't support internet browsing, social media or access to an app store. The phones have a collective value of $250,000 — each one is priced at $99.99. The company is also dating $25,000 to the SaveTheKids Foundation.
To get one of the phones, people need to sign up on the company's web site starting at 11 am ET. on Monday Nov, 23. They will need to sign up for a phone plan through Gabb Wireless however, and there are two options — neither which has a long term contract required. One of the Gabb Plan with unlimited talk and text for $19.99 a month. The second is the Gabb Plus Plan for $24.99 a month which allows MMS sharing of group and images texts.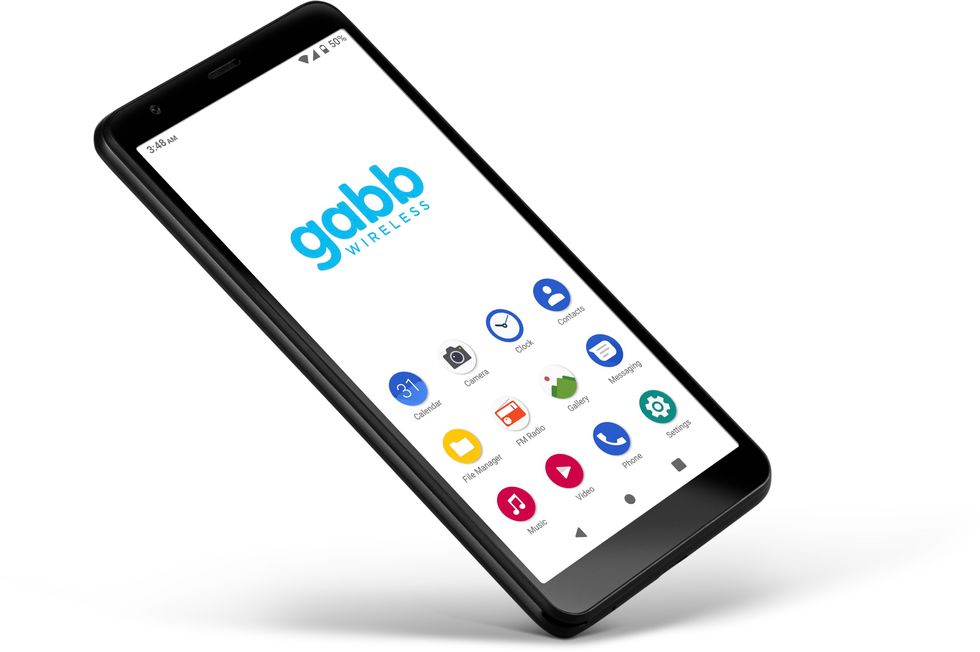 The phones do not connect to social media or the internetGabb Wireless
"Giving away 2,500 phones will help even more kids to be safe," said Stephen Dalby, founder and CEO of Gabb Wireless, in a statement. "This has been a difficult year and we want to give back so parents and children can focus on enjoying time together and connecting with each other during this holiday season."

The SaveTheKids Foundation is a non-profit started by Collin Kartchner, whose group dovetails with the mission of Gabb Wireless as well, to help keep children from what it sees as the potential problems around social media use by children. Gabb Wireless phones, for example, have only 14 apps on them — no additional ones can be added — including one of phone calls, messaging, contacts, music, a calendar, calculator, voice recorded, clock, file manager, FM radio and settings. The phones also have a camera which can shoot images and video.
"We are grateful for Gabb Wireless' support to keep Collin's memory and mission alive to help kids survive and thrive during this time of information overload," said Michelle Rigby, president of SaveTheKids Foundation. "We look forward to continuing our partnership with Gabb to help kids achieve their dreams through responsible use of social media."
VTech KidiBuzz G2 Kids' Electronics Smart Device with KidiConnect, Black