Like GearBrain on Facebook
UPDATE: Some of the phones mentioned here have now gone on sale. We will update this article throughout the year when new handsets are launched.
As we reach the end of 2019, it is time to look ahead to 2020 and what smartphones we can expect to see over the next 12 months.
In a lot of ways, 2019 felt like a trial run for new technologies, with 5G and folding smartphones arriving, but failing to go mainstream. That said, the industry is more exciting than it has been for years, as companies like Samsung, Motorola an even Microsoft start to experiment with new phone form factors.
Read More:
We saw a couple of missteps in 2019, in the form of the delayed Samsung Galaxy Fold and Huawei Mate X, but through 2020 we expect these literal and metaphorical creases suffered by folding phones to be ironed out.
We also expect to see 5G go mainstream, especially as Apple is expected to announce three or even four new handsets with the technology built in. Marry this to networks rapidly increasing 5G coverage across the U.S., Europe and beyond, and 2020 is set to be the year 5G really takes off.
Here, in chronological order, are the biggest phones we'll be looking forward to in 2020.
Motorola Razr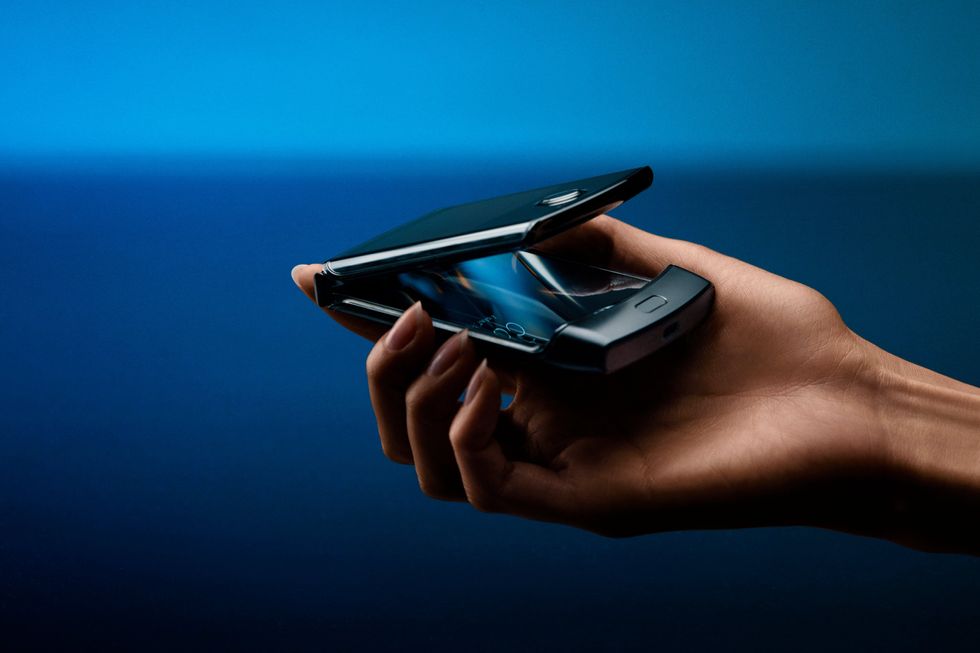 The Razr has been delayed from December until January 2020 Motorola
The folding Razr was due to go on sale on December 26, but with just days to go Motorola said the handset will be delayed due to unprecedented demand. We weren't at all surprised to hear this, given the retro-inspired clamshell phone stole the hearts of anyone who had the mid-2000s original when it was revealed in the fall.

Instead of opening for pre-order on the 26th, Motorola says the new Razr will now go on sale sometime in January, without committing to a specific date just yet.
The Razr is now on sale in the US and Europe, priced at $1,500. We're yet to hear of the same major hardware failures which plagued the launch of the Samsung Galaxy Fold a year ago, but Motorola has already warned buyers to be careful with the fragile handset, and that "lumps and bumps" on the plastic main display are normal.
Given the demand, we sincerely hope Motorola's launch goes smoothly, unlike the problematic Samsung Galaxy Fold.
Samsung Galaxy S10 Lite and Note 10 Lite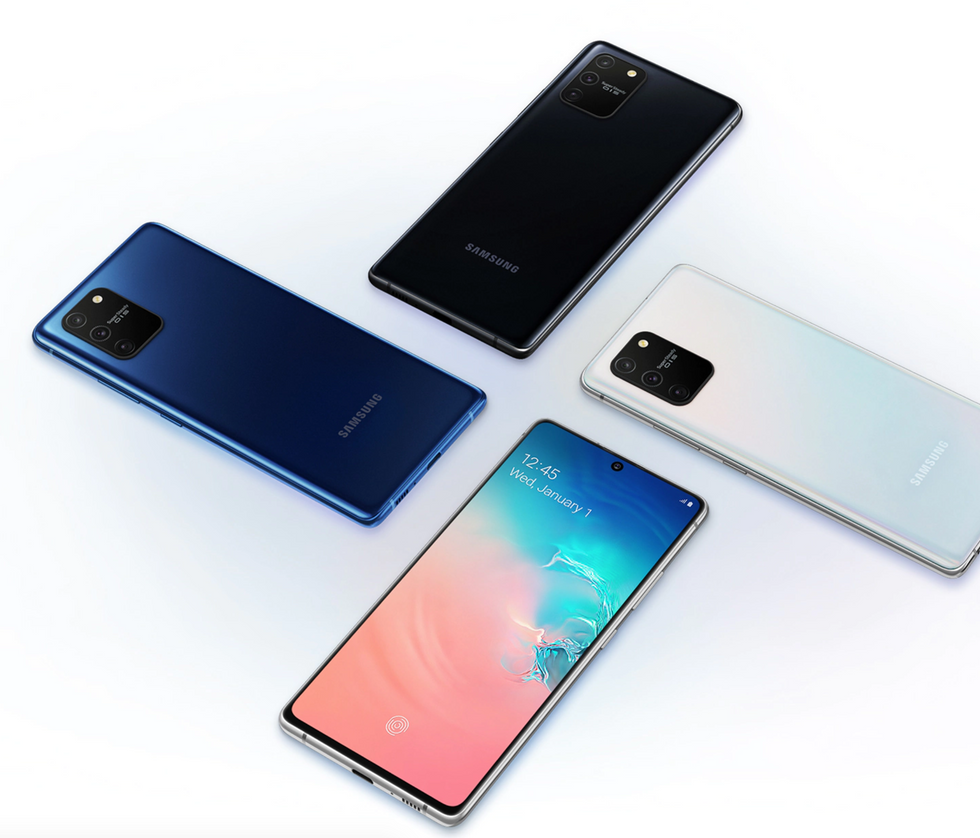 The Galaxy S10 LiteSamsung
Samsung announced a pair of mid-range smartphones ahead of the CES technology show at the very start of 2020. Called the Galaxy S10 Lite and Note 10 Lite, these are - as you might expect - slightly less powerful versions of the company's flagship S10 and Note 10 smartphones.

Although intended to be mid-range, they still pack a punch, with a 6.7-inch AMOLED display on each phone, plus up to 8GB of RAM and 128GB of storage. They also offer high-quality cameras, large batteries, smart design, and the Note 10 Lite comes with an S Pen stylus for writing and drawing on the screen. The phones are priced from $590.
Samsung Galaxy S20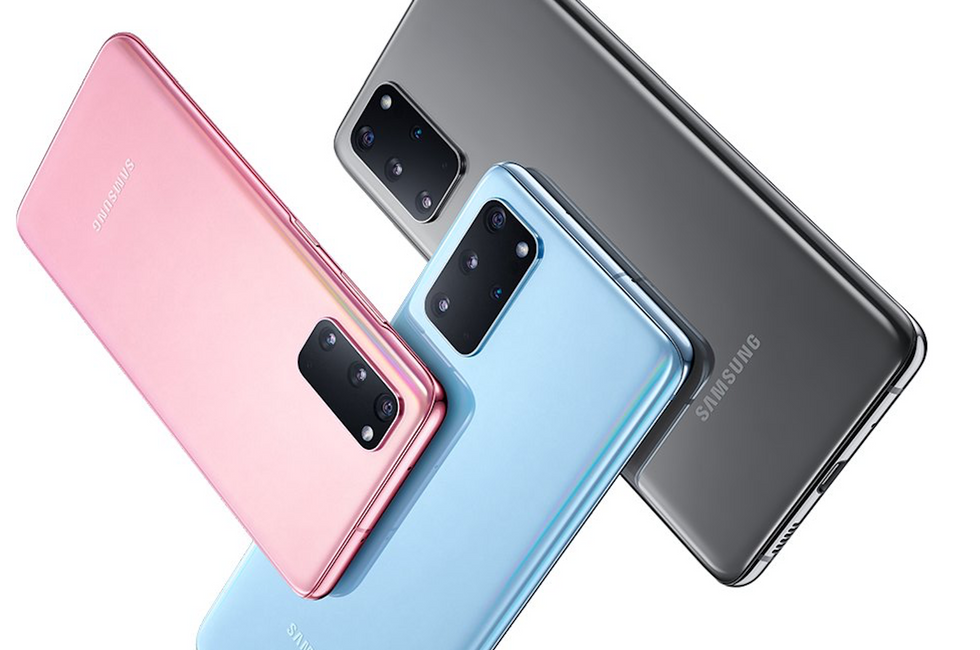 The Galaxy S20Samsung
Samsung announced the new Galaxy S10 smartphone family on February 11, skipping S11-19 to bring its flagship phone in line with the new year and new decade. There are three options of phone; the regular S20, the larger S20+ and the flagship S20 Ultra. All have 5G (although the regular S20 misses out on the super-fact mmWave technology), and all have new cameras.
The S20 Ultra's camera is particularly impressive, with a 108-megapixel rear sensor capable of zooming into a subject by 100x, using a combination of optical and digital zooming. All three shoot video in 8K, and they all boast high-resolution AMOLED displays with 'hole-punch' front cameras. They are priced from $1,000 to $1,600 and go on sale in March.
Samsung Galaxy Flip Z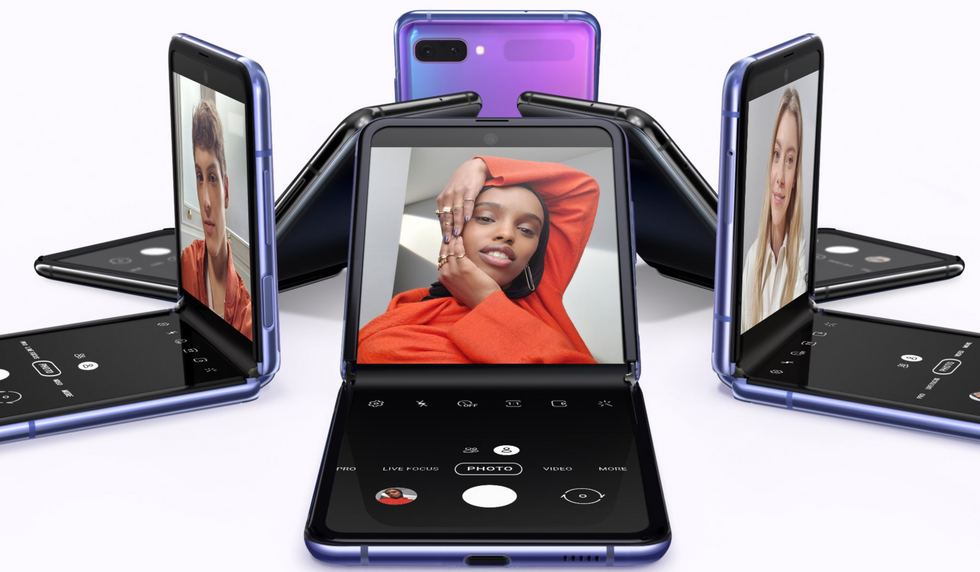 The Z Flip is priced at $1,380 and goes on sale on February 14Samsung
After the ill-fated launch of the Galaxy Fold a year ago, Samsung is having another crack at the folding phone with this, the Galaxy Z Flip, which was announced on February 11. Taking the shape of a reimagined flip phone (just like the new Motorola Razr), the Galaxy Z Flip has a 6.7-inch, AMOLED display on the inside which folds opens and closed.
Said to be made from "flexible glass", consumers will hope the screen of the Galaxy Z Flip is more resistant to damage than that of the Galaxy Fold, which suffered from multiple hardware failures when it launched a year ago. Where the Galaxy Fold was more like a regular sized phone which folded open like a book to become a tablet, the Galaxy Z Flip is a normal sized phone that folds in half horizontally to help it slip more easily into your pocket.
The Z Flip costs $1,380 and is available to buy in the US from February 14.
Apple iPhone SE 2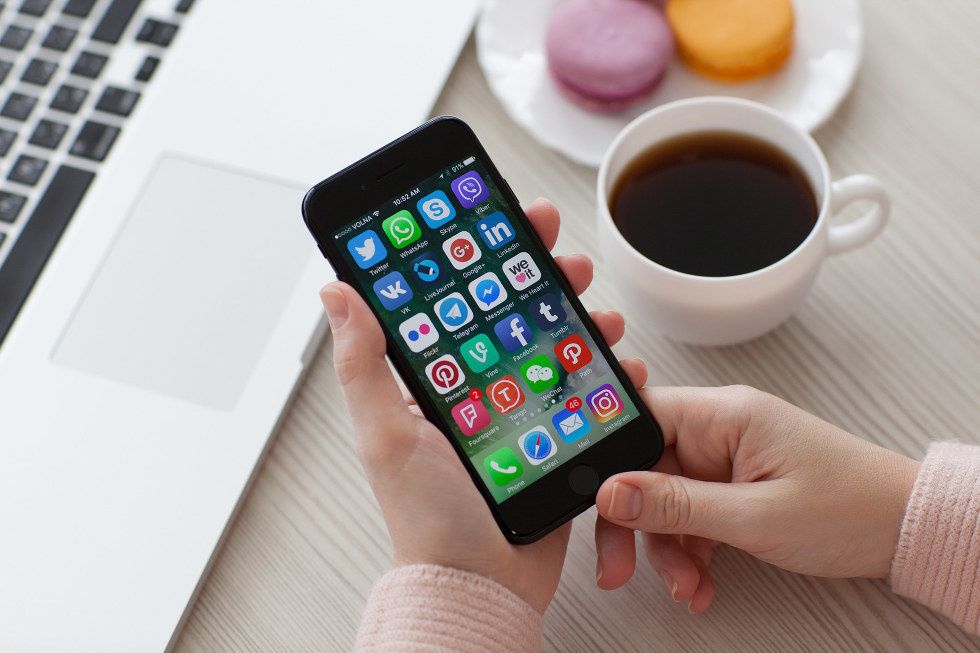 The iPhone SE is finally due a replacement in 2020iStock
Rumored for a couple of years now, it looks like 2020 will finally be the year for Apple to reveal its new entry-level iPhone. Expected to be based on the design of the iPhone 8, the SE 2 will likely share its internals and performance with the iPhone 11. It could also be priced from as little as $400, analysts predict.

The phone is not expected to have 5G, but will likely be offered at a low enough price to lure in customers who would otherwise have bought a mid-range Android due to high prices across the rest of the iPhone range.
OnePlus 8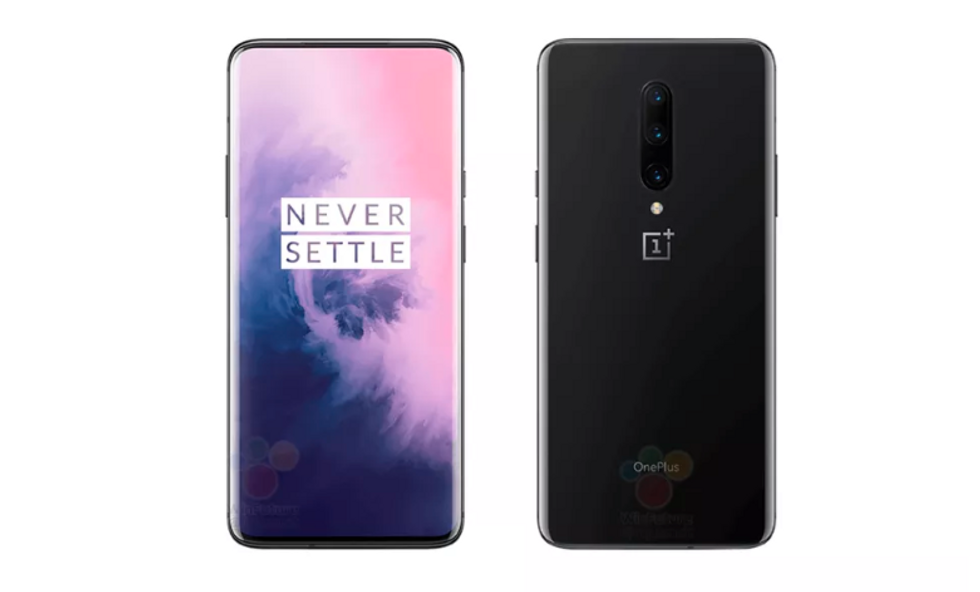 A replacement for the OnePlus 7 Pro will likely arrive around May OnePlus
Details about the unannounced OnePlus 8 leaked online just before Christmas, with claims there will be three models, potentially called the OnePlus 9, 9 Pro and 8 Lite.

The flagship 8 Pro is said to have a 6.7-inch Super AMOLED display with a 3180 x 1440 resolution, and an all-important 120Hz refresh rate. That last detail is something we expect to see a lot of in 2020, as it doubles the refresh rate used by most current phones, meaning smoother movement when gaming and scrolling through apps.
The OnePlus 8 Pro is also said to have a 32-megapixel front-facing camera, plus three cameras on the back with resolutions of 60MP 16MP and 13 MP. There is claimed to be a large 4,500 mAh battery, and the phone will be powered by a Snapdragon 865 processor.
We expect to see the new OnePlus 8 range at, or close to, the Mobile World Congress tech show, which takes place in Barcelona in late-February.
Samsung Galaxy Note 11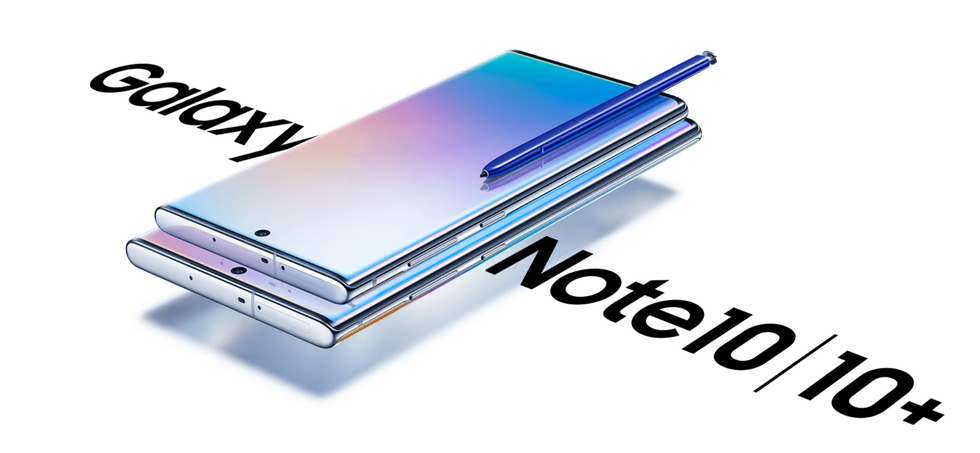 The Note 10 and Note 10+ are expected to be replaced around AugustSamsung
Samsung usually announces its new Galaxy Note phone in August or September, and we expect this tradition to stay in place for the Note 11.

We expect Samsung to release two versions of the Note 11, one smaller and one larger; both are expected to include the company's S Pen stylus, and both will almost certainly have 5G connectivity. This is a different approach to that which Samsung took with the Note 10, where only the larger and more expensive Plus model was offered with 5G.
By the end of summer 2020, we expect to see every flagship phone launch with 5G as a standard feature. But, with the Note and Galaxy S ranges converging ever more closely with each year, we wonder how much longer Samsung will offer the stylus-equipped Note.
Apple iPhone 12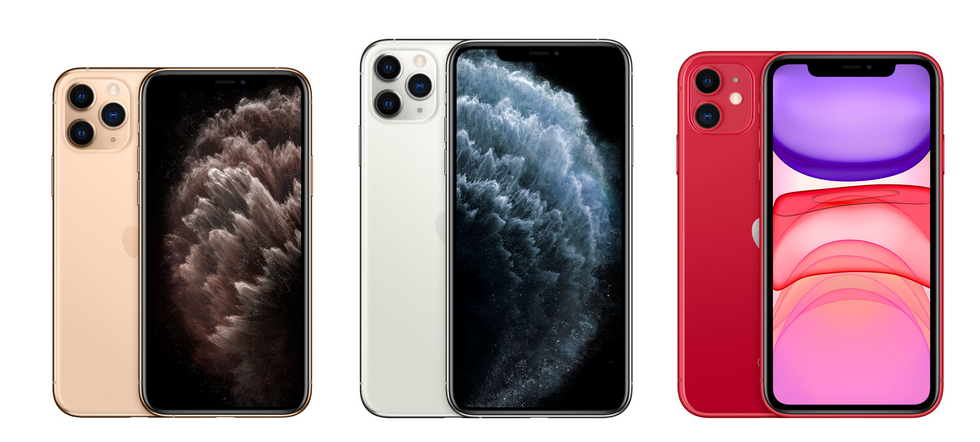 2020 will see Apple reveal its first 5G iPhones in the fallApple
Without a doubt, the biggest phone launch of the year will be the new iPhone. This is true most years, but for 2020 it is especially true as this is expected to be Apple' first 5G handset. As with the iPhone 3GS and 4G-enabled 5S before it, Apple is never first to adopt next-generation networking technologies, but when it does, its scale causes quite an impact.

With the iPhone 12, analysts believe Apple will quickly become the world's biggest 5G phone manufacturer, overtaking Samsung and others despite them offering 5G handsets for over 18 months by the time the new iPhones arrive in September.
We also believe Apple will reveal a new design with the iPhone 12, having stuck to the same iPhone X aesthetics for the last couple of iterations. This could mean smaller bezels and potentially the return of Touch ID via a fingerprint sensor embedded under the display, just like Samsung does with the Galaxy S10 and Note 10.
More power and better cameras will of course also be expected from the new iPhones.
Google Pixel 5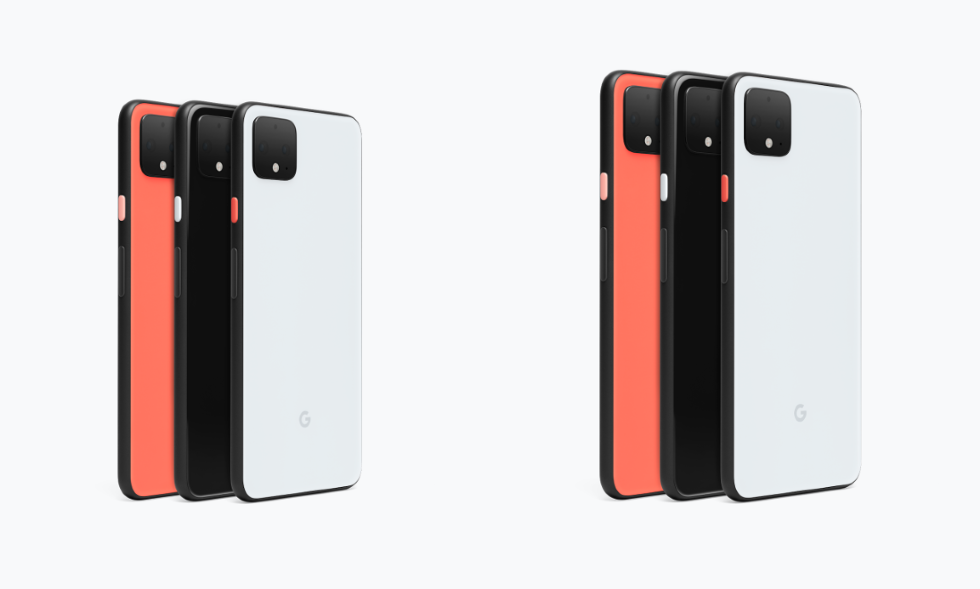 The Pixel 5 will undoubtedly move the computational photography game forward for 2021Google
Another staple of the annual smartphone calendar is the new Google Pixel. Arriving in the fall shortly after Apple's new iPhone, the latest Pixel is often a showcase for Google's AI smarts. No more is this obvious than with the Pixel's cameras, which have widely been regarded as industry-leading for the past few years, thanks to the Pixel 2, 3 and 4.

For the Pixel 5 we fully expect this tradition to continue, with Google wowing us with computational photography more advanced than anything Apple and Samsung can manage. The Pixel 5 will also likely be a showcase for the Google Assistant, which will surely gain new AI-powered features.
We also wonder if the Pixel 5 will make more use of Duplex, Google's eerily human-sounding assistant which can hold phone calls with humans and make restaurant reservations on your behalf.
Microsoft Surface Duo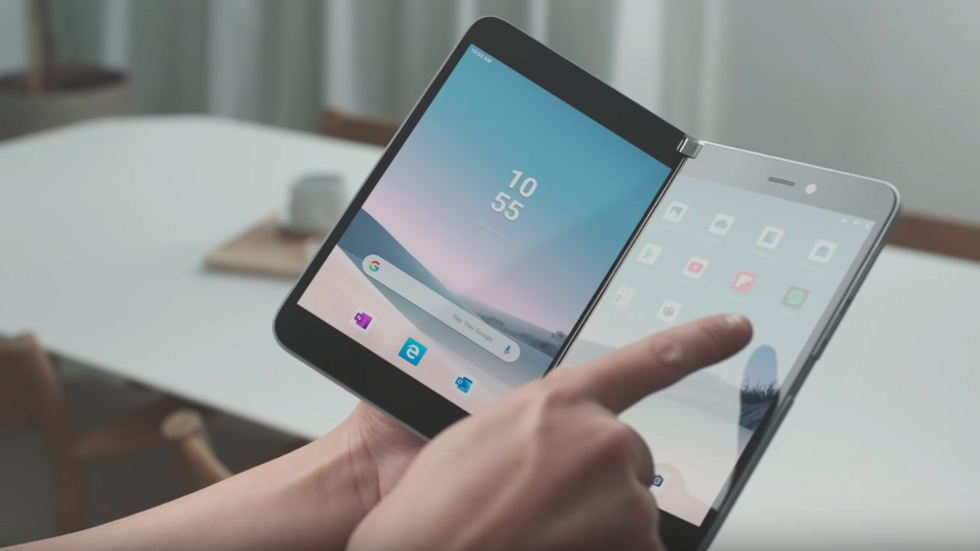 The Surface Duo was the biggest smartphone surprise of 2019 Microsoft
Finally, the most interesting phone of 2020 is expected to come right at the end. Shown off briefly in late-2019, a full year ahead of its intended release date, we're talking about the Surface Duo by Microsoft.

This phone has two screens, but instead of flexing like the Galaxy Fold they each sit in their own flat housing, and the phone folds closed like a book. Promising to "reimagine productivity," the Surface Duo will be launched alongside the laptop-sized Surface Neo, which also has a folding, dual-screen design.
Running Android, the Surface Duo works with a stylus, and runs the Microsoft programs you'd expect, like the Office suite of productivity apps. As well as folding open to create a tablet, the Duo can also sit half-open and act like a miniature laptop, or its body can fold fully around on itself to work like a normal smartphone.
We can't wait to see what Microsoft manages to achieve with the Surface Duo. By giving developers a year's notice before putting it on sale, we have high expectations.
Microsoft Surface Pro 6 (Intel Core i5, 8GB RAM, 128GB)
Like GearBrain on Facebook