Despite the popularity of iPhones, Android runs on almost 90 percent of all smartphones worldwide. Price is a big reason — the cheapest iPhone is $400, and many of Apple's iPhones are over $1,000. Android phones, on the other hand, are available across a huge price range.
While Samsung Galaxy smartphones are comparable in price to Apple's iPhones, Google's Android system is installed on millions of budget handsets as well.
Buying an Android smartphone in 2020 means asking yourself a couple of key questions. First you need to decide on how much you want to spend, and then you need to consider screen size, and your priorities. Is a great camera more important than the fastest processor, for example? Or is a big screen most important to you?

Then there is the question of brand loyalty. Do you go for a Google Pixel phone knowing it'll give you the purest Android experience? Or do you opt for Samsung because you prefer its own take on Android, and the features its Galaxy series offers?
Depending on your preference, you're likely to find something that appeals to you in our top picks for both budget and premium Android handsets in 2020.
Best budget Android smartphone
Loosely speaking, these are Android handsets that cost less than $500. Some even cost considerably less, at around half that price, while others are close to the upper limit.
We chose to includes phones that are priced under $500, as the flagship end of the market has recently settled somewhere around the $1,000 to $1,200 mark. While that may have been unimaginable five years ago, there we are. These handsets below all come from manufacturers with household names, but produce phones at a range of prices to cater for most budgets.
Google Pixel 3a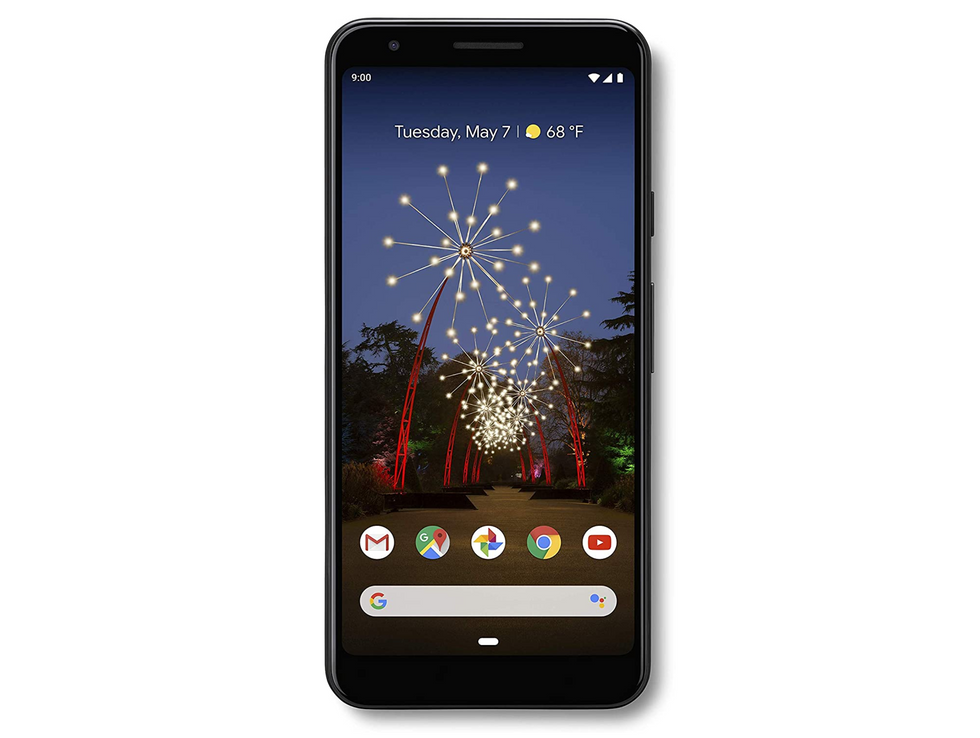 The Pixel 3a is now priced at $279Google
Priced from $399 (although now widely available at $279), the Pixel 3a offers most of the benefits of the more expensive Pixel 4, but with a less premium body, slower processor, and lower price.

Crucially, the Pixel 3a still looks like a member of Google's family – and that means it offers Android in its purest form with regular updates, and an extraordinary camera. It also packs the same incredible Night Sight technology as its bigger brother, enabling it to take impressive nighttime photos. If photography is important to you, this is absolutely the budget Android phone you should consider.
Our only concern would be its age. It was released just over a year ago, so we have to wonder if a Pixel 4a is just around the corner. However, even if that is the case, the Pixel 3a will likely be available at an even more attractive price after its successor arrives.
Moto G7 Power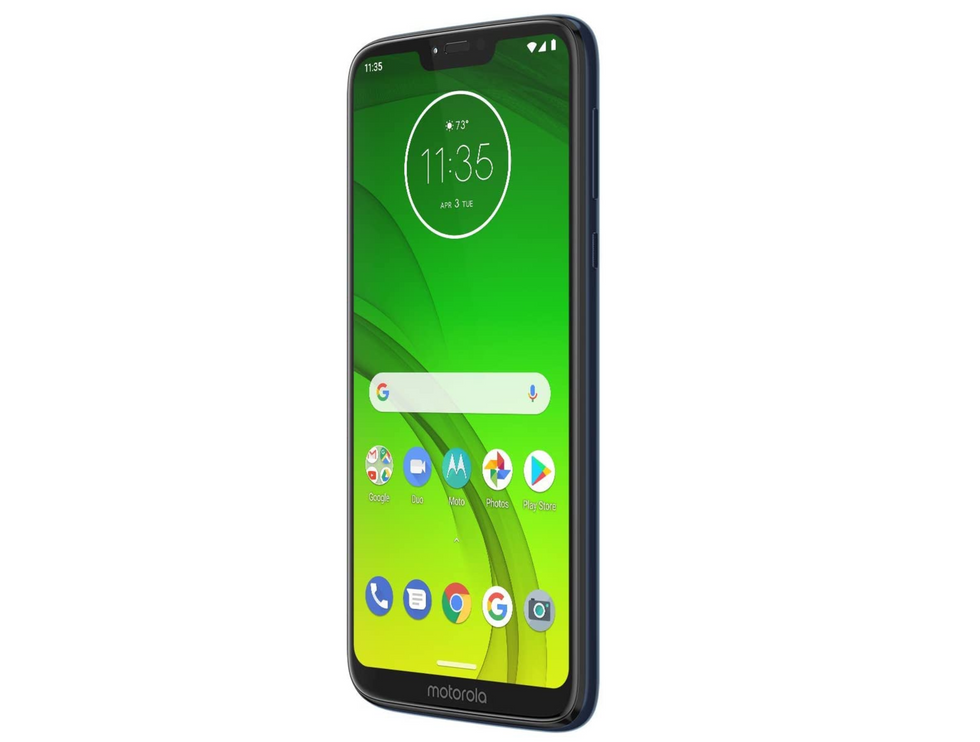 The Moto G7 Power has a huge battery lifeLenovo
More of an all rounder than the camera-centric Pixel 3, the Moto G7 Power boasts good design and build quality, a large 6.2-inch display, and superb battery life.

The 12-megapixel rear camera isn't as sharp as more expensive handsets, but is perfectly accessible when you consider the $250 price tag. Phones at this price range don't offer intelligent face unlocking technology, but the G7 Power still has a fingerprint reader for quick and simple biometric security.
The Moto G7 Power is offered in black, blue and violet, and storage is a fairly modest 32GB, plus a microSD card slot to add more.
Read the GearBrain review here
Nokia 6.2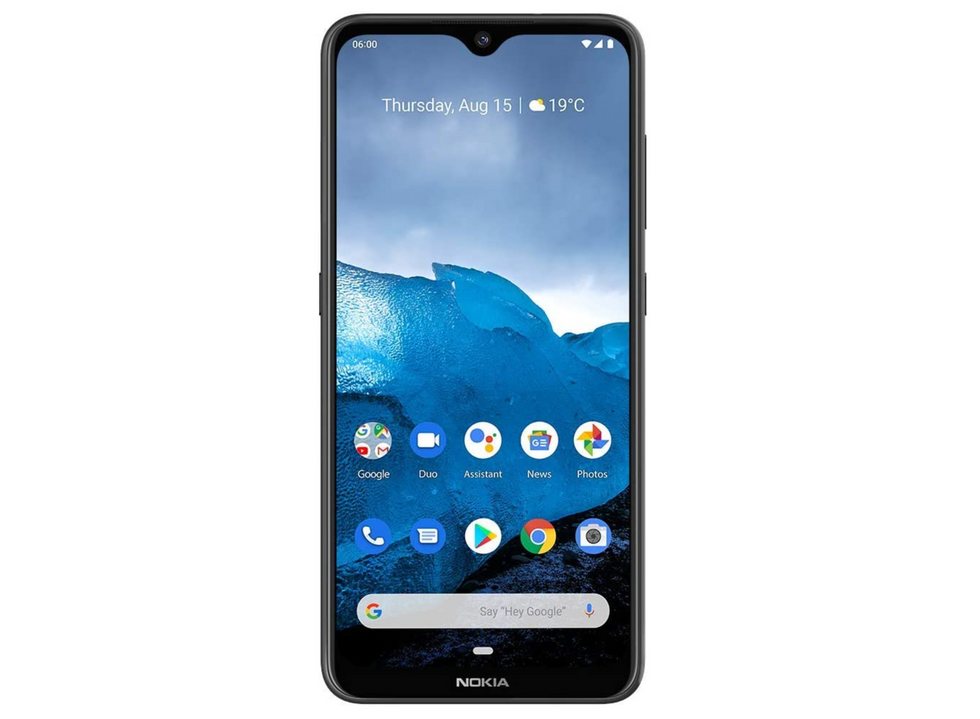 The Nokia 6.2 is a good mid-range phone for $249HMD Global
Nokia currently offers a broad range of budget Android smartphones. Prices start at just under $100 for the Nokia 2.2, rising to around $500 for the Nokia 9 PureView.

Sitting towards the middle of this range is the 6.2, which costs $249. It has a smart design, large 6.3-inch display, a 16-megapixel rear camera, and a 5-MP camera on the front. There is a decent 64GB of storage, and a microSD card slot for adding up to 512GB more.
There's also a dedicated button for summoning the Google Assistant, and the handset will soon be updated to the latest version of Android 10, with a further two years of software updates (and a third year of monthly security updates) guaranteed.
Samsung Galaxy A51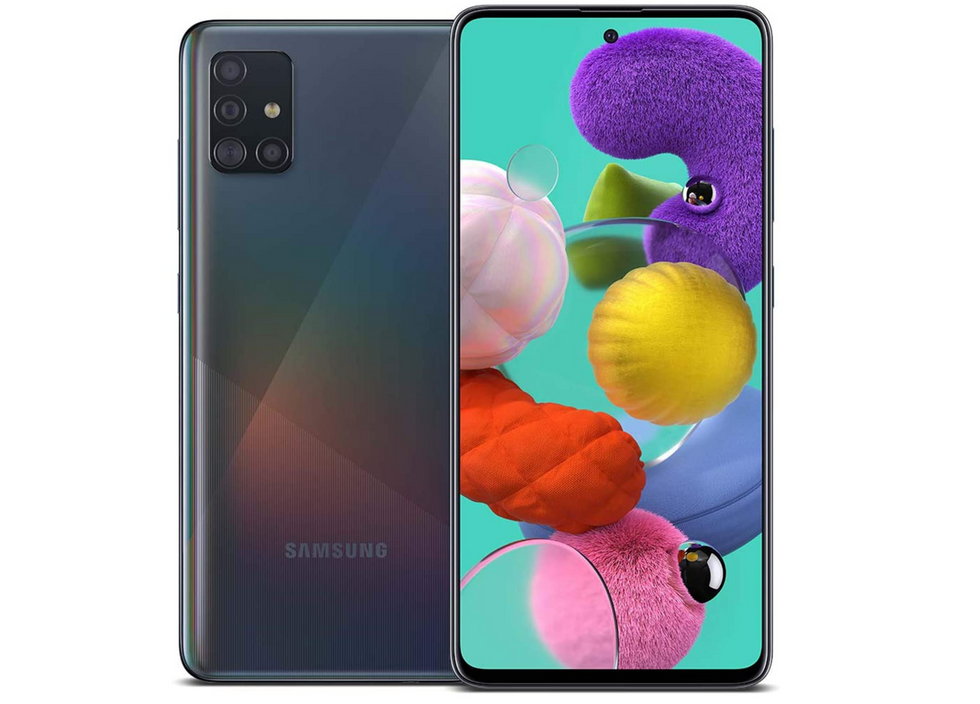 The Galaxy A51 is priced from $400Samsung
Samsung is best known for its flagship S and Note smartphones, but the company also makes a solid mid-range handset in the form of the Galaxy A51. This phone has a large 6.5-inch screen, a slim design, and rear camera system with three lenses and a depth sensor for improved photography.

The $400 phone has an octa-core processor with a decent 4GB of RAM and 128GB of storage (which can be increased by up to 512GB with a microSD card). There's also an in-display fingerprint reader, which just 18 months ago was considered a high-tech feature of Samsung's flagship handsets.
Best premium Android smartphone
Now for a look at the top end of the Android market. Here you will see a great number of Samsung phones, as the Korean firm really is the one to beat in 2020.
Arch rival LG has fallen back in recent years and Huawei phones are no longer available through official channels in the US. This leaves several high-end Samsungs, along with a couple of handsets from OnePlus, whose prices have crept steadily upwards over the last five years, and the fourth-generation Google Pixel.
Samsung Galaxy S20 / S20+ / S20 Ultra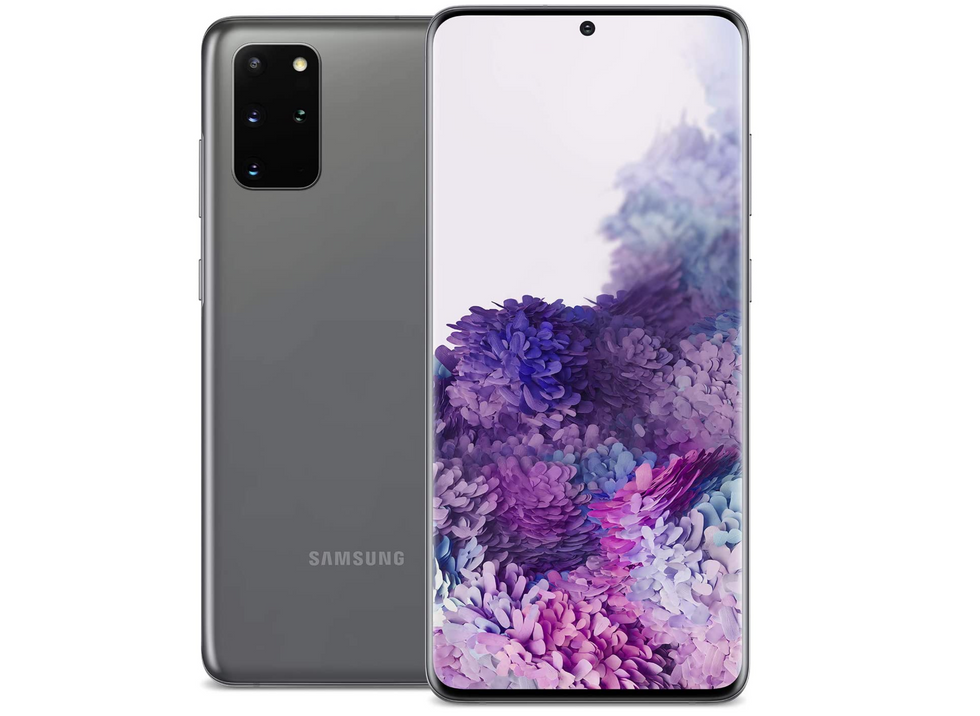 The Galaxy S20 family starts at $999Samsung
The Galaxy S20 family is a top-notch collection of flagship smartphones. All models have 5G and are available in a range of colors, including gray, blue, pink and black – although the top-end S20 Ultra is limited to the sombre shades of black and gray.

The regular S20 is the smallest of the trio, at 6.2 inches. The S20+ has the same features and hardware, but extends the screen to 6.7 inches, and the range-topping S20 Ultra is a huge 6.9 inches, so might not be comfortable for everyone.
Industry-leading camera systems are offered across the range, with a particular highlight being the 10x hybrid zoom of the S20 Ultra and 30x 'Space Zoom' of the regular S20. They also all record 8K video and come with up to 512GB of internal storage. Prices start at $999.
OnePlus 8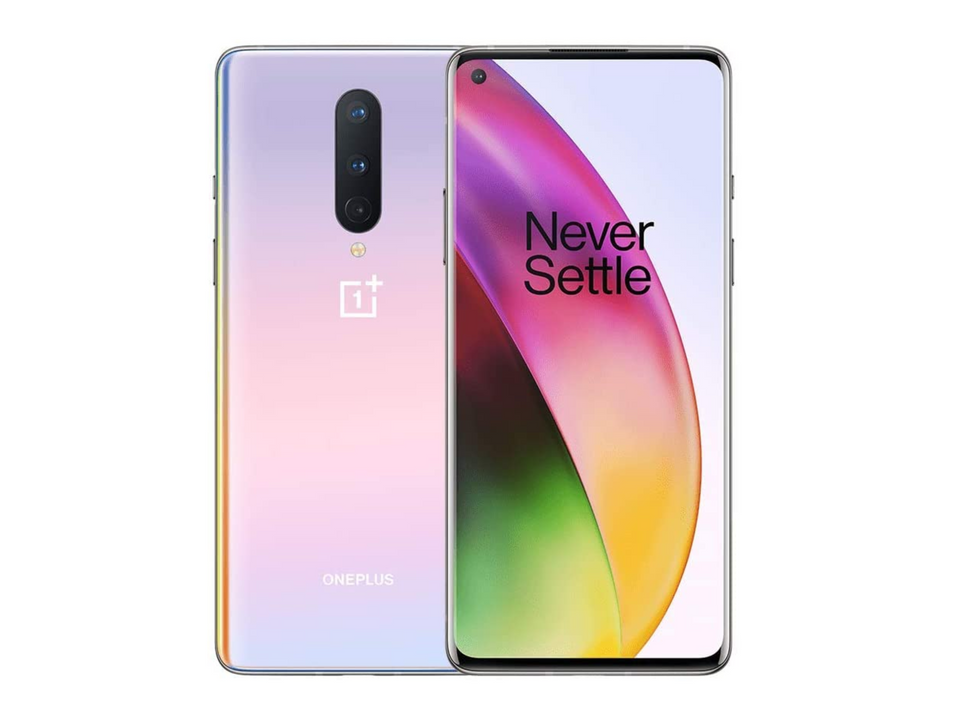 The OnePlus 8 costs from $699OnePlus
Similar to the 7T that went before it, the 8 is a more affordable way to jump on the 5G bandwagon. Starting at $699, the OnePlus 8 is available in three colors and has a 6.55-inch display with a pinhole selfie camera in the top corner.

Power comes from the same Snapdragon 865 processor as in the Galaxy S20, and there's an impressive 8GB of RAM. Storage starts at 128GB and goes up to 256GB, while the rear camera system includes three lenses and a 48-megapixel resolution. There's also an in-display fingerprint sensor, but the OnePlus misses out on wireless charging – an increasingly common feature on other phones at this price.
Google Pixel 4 and 4 XL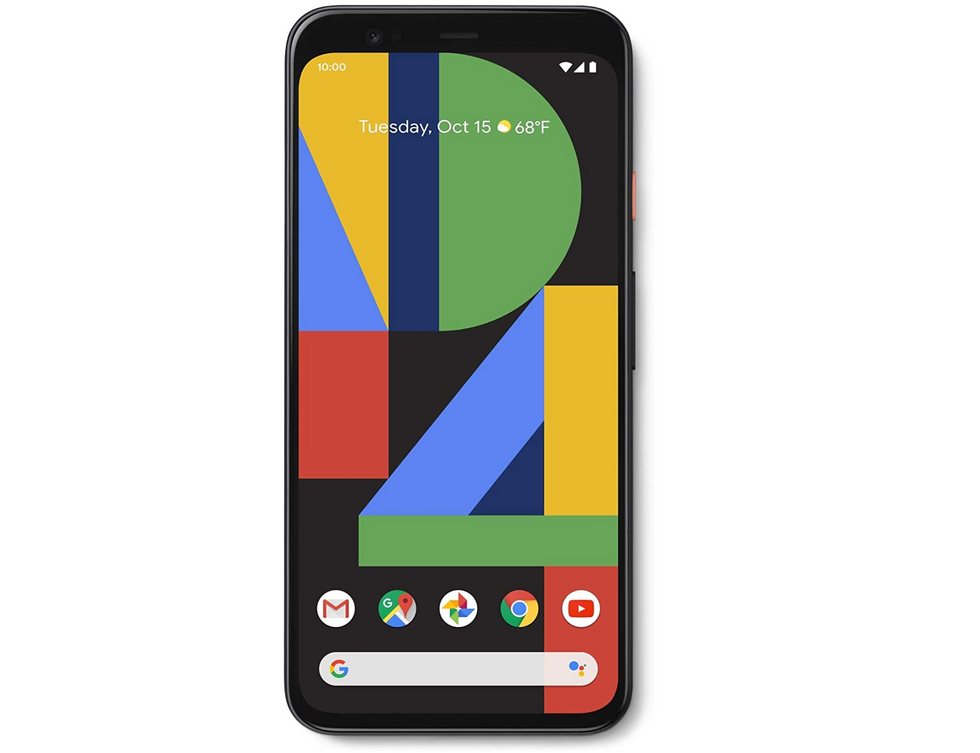 The Pixel 4 now starts at around $629Google
As with the Pixel 3a mentioned earlier, the Pixel 4 offers a pure Android experience – that is, the user interface is exactly as Google intended, and hasn't been modified like those from Samsung and others.

Also in keeping with the Pixel family, the Pixel 4 and 4 XL both have superb cameras with the best computational photography on the market. The regular Pixel has a 5.7 inch screen, while the Pixel 4 XL measures in at 6.3 inches. Both have the same design, processor and camera system.
Storage options are 65GB and 128GB and the phones are available in black or white. Prices now start at around $629.
Samsung Galaxy Note 10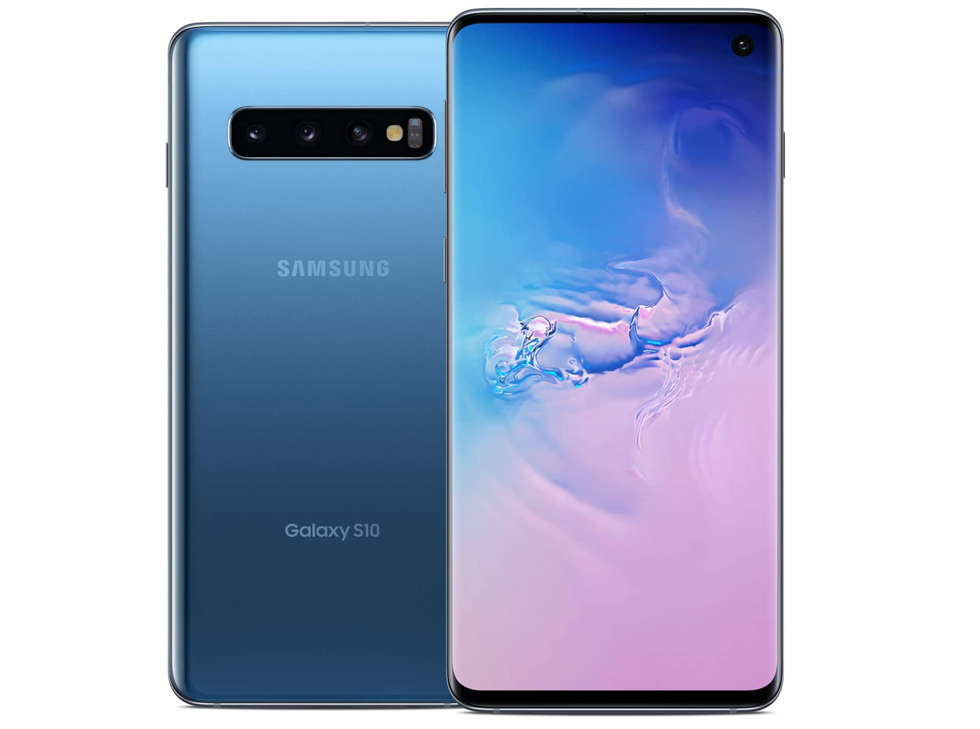 The Note 10 is now priced from around $600Samsung
Finally, Samsung's other flagship. It is slightly curious that a smartphone whose only unique feature is a stylus has endured for so many years – not least after the Note 7 famously exploded repeatedly and was withdrawn from sale - but here we are.

The Note 10 is a tour de force for those who want the biggest and most powerful phone with every conceivable feature. The Note 10+ has a 6.8-inch screen, a massive 12GB of RAM and a 12-megapixel camera. Of course, it also has the S Pen stylus for drawing and annotating on the screen.
Color options are white, black, blue and 'Aura Glow'. Storage options are 256GB and 512GB, and prices start at around $600.