Like GearBrain on Facebook
Despite the popularity of iPhones, Android runs on almost 90 percent of all smartphones worldwide. Price is a big reason — the cheapest iPhone is $499, and many of Apple's iPhones are over $1,000. Android phones, on the other hand, are available across a huge price range.
While Samsung Galaxy smartphones are comparable in price to Apple's iPhones, Google's Android system is installed on millions of budget handsets as well.
Buying an Android smartphone in 2020 means asking yourself a couple of key questions. First you need to decide on how much you want to spend, and then you need to consider screen size, and your priorities. Is a great camera more important than the fastest processor, for example? Or is a big screen most important to you?

Then there is the question of brand loyalty. Do you go for a Google Pixel phone knowing it'll give you the purest Android experience? Or do you opt for Samsung because you prefer its own take on Android, and the features its Galaxy series offers?
Depending on your preference, you're likely to find something that appeals to you in our top picks for both budget and premium Android handsets in 2020.
Best budget Android smartphone
Loosely speaking, these are Android handsets that cost less than $500. Some even cost considerably less, at around half that price, while others are close to the upper limit.
We chose to includes phones that are priced under $500, as the flagship end of the market has recently settled somewhere around the $1,000 to $1,200 mark. While that may have been unimaginable five years ago, there we are. These handsets below all come from manufacturers with household names, but produce phones at a range of prices to cater for most budgets.
Google Pixel 4a 5G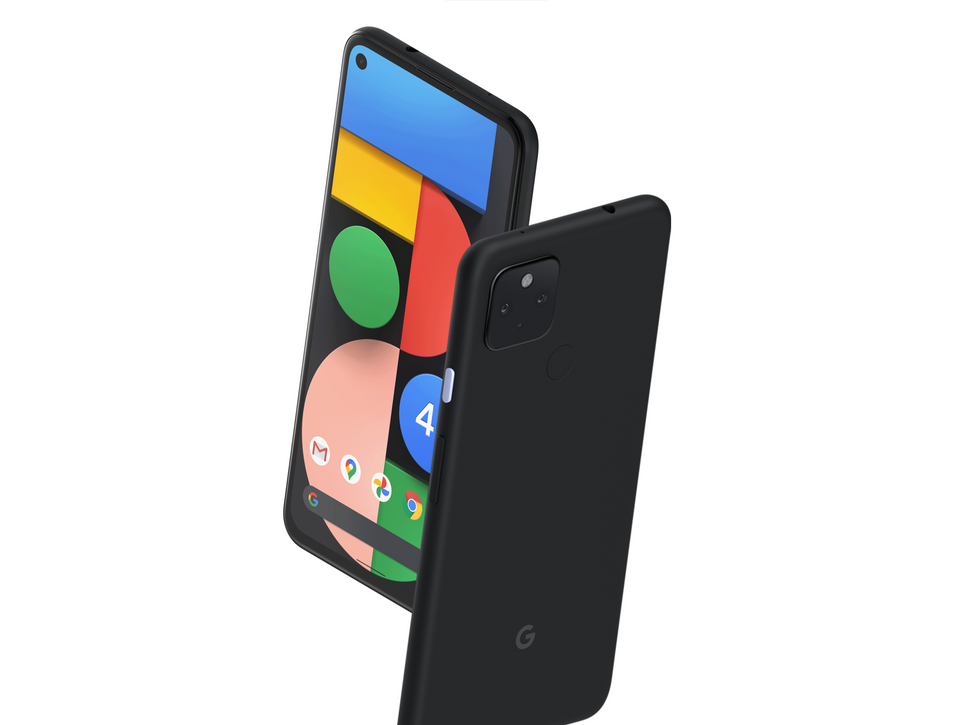 The new Pixel 4a 5GGoogle
The Pixel 4a has been with us for a little while now, but on September 30 Google announced a new 5G version, alongside the Pixel 5. Unsurprisingly called the Pixel 4a 5G, the new phone is more than just a connectivity upgrade.

It has a larger 6.2-inch display (resolution 2340 x 1080), a larger 3885 mAh capacity battery, and an improved 16-megapixel rear camera. The hole-punch front camera remains the same as before, as 8MP.
Storage is 128GB and, as with other models of Pixel, there is no microSD card slot to increase this. Biometric security is here in the form of a rear-mounted fingerprint reader, which of course is mask-friendly, unlike the face-scanning systems of iPhones and the Pixel 4.
At $499, we think the Pixel 4a 5G is excellent value for money.
Nokia 6.2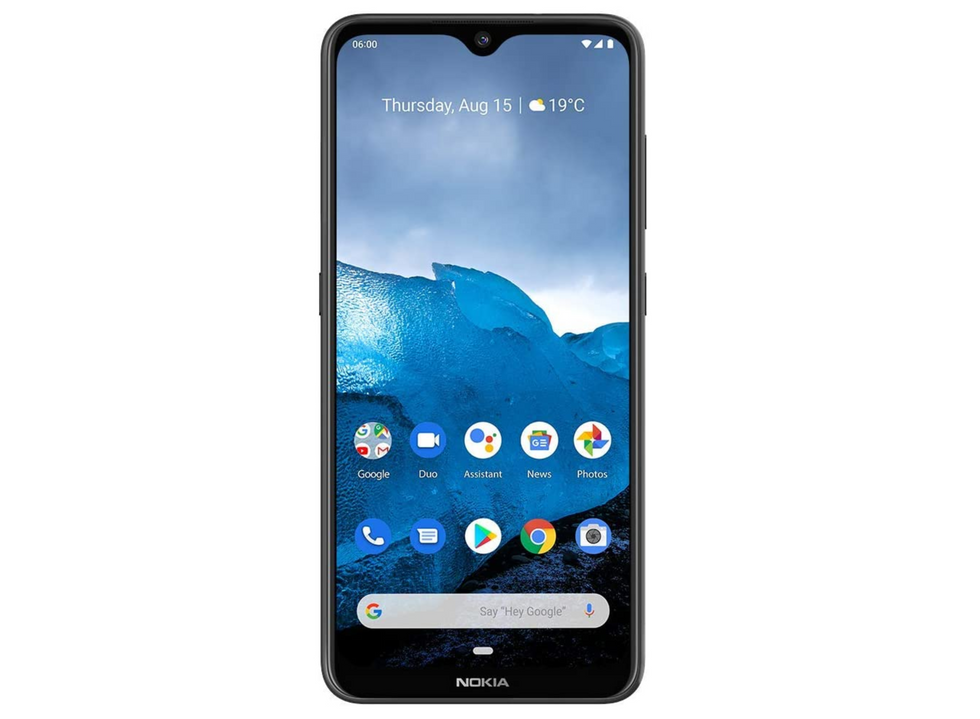 The Nokia 6.2 is a good mid-range phone for $249HMD Global
Nokia currently offers a broad range of budget Android smartphones. Prices start at just under $100 for the Nokia 2.2, rising to around $500 for the Nokia 9 PureView.

Sitting towards the middle of this range is the 6.2, which costs $249. It has a smart design, large 6.3-inch display, a 16-megapixel rear camera, and a 5-MP camera on the front. There is a decent 64GB of storage, and a microSD card slot for adding up to 512GB more.
There's also a dedicated button for summoning the Google Assistant, and the handset will soon be updated to the latest version of Android 10, with a further two years of software updates (and a third year of monthly security updates) guaranteed.
Samsung Galaxy A51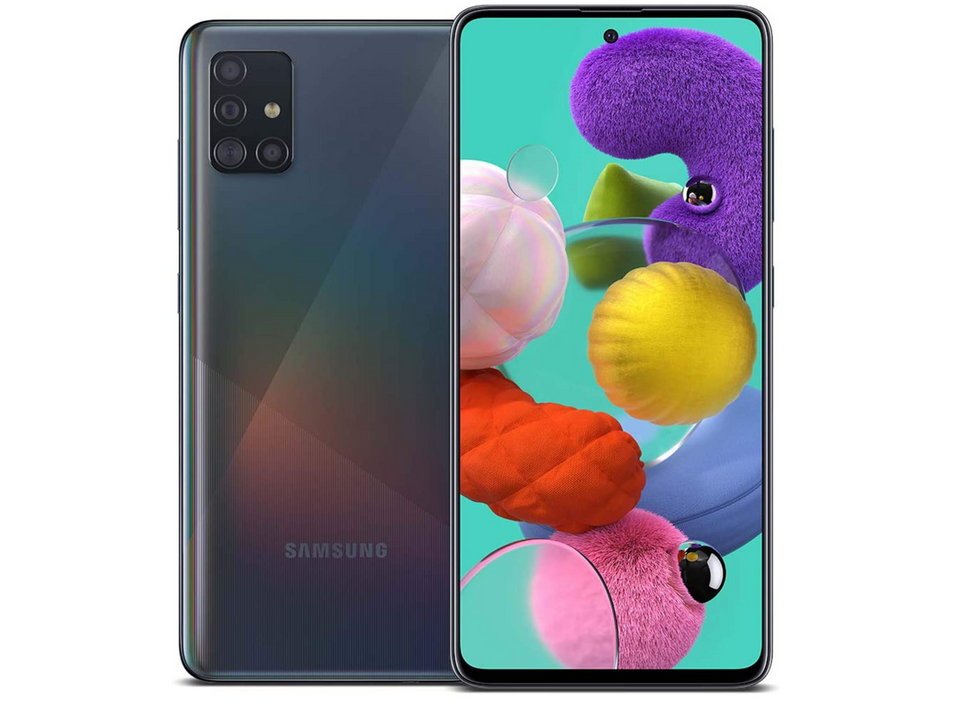 The Galaxy A51 is priced from $400Samsung
Samsung is best known for its flagship S and Note smartphones, but the company also makes a solid mid-range handset in the form of the Galaxy A51. This phone has a large 6.5-inch screen, a slim design, and rear camera system with three lenses and a depth sensor for improved photography.

The $400 phone has an octa-core processor with a decent 4GB of RAM and 128GB of storage (which can be increased by up to 512GB with a microSD card). There's also an in-display fingerprint reader, which just 18 months ago was considered a high-tech feature of Samsung's flagship handsets.
Moto G7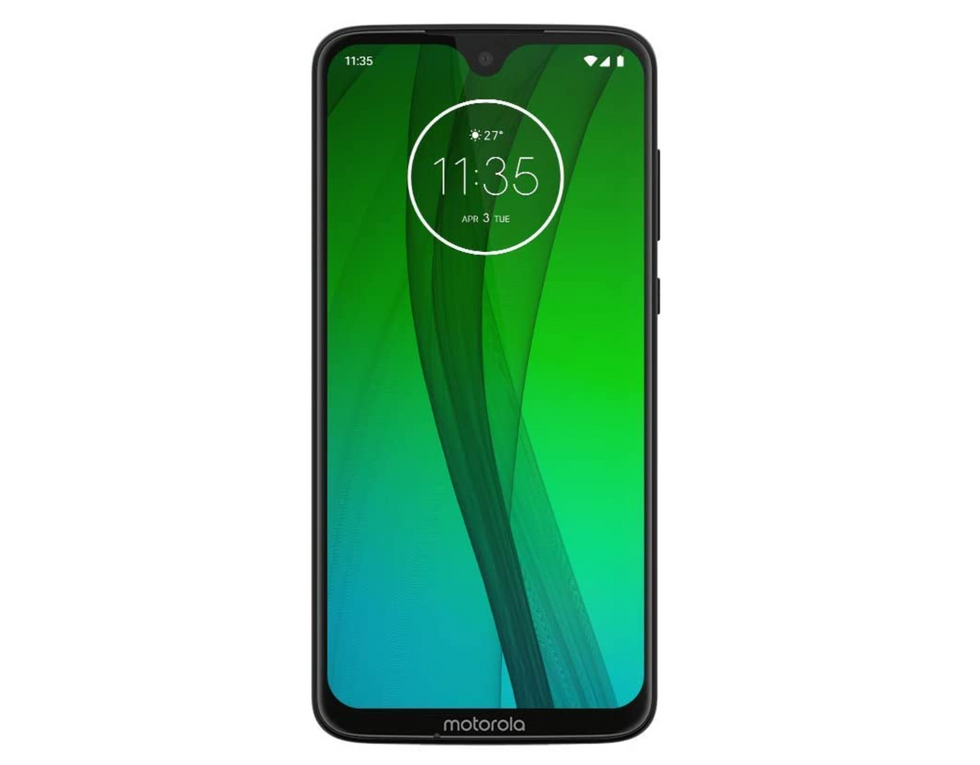 Moto G7Moto
The Moto G has always been a highly commendable budget Android smartphone, and the latest Moto G7 continues that tradition. It is slightly long in the tooth now having been with us since early 2019, but with it now priced at around $165 it represents amazing value for money.

The Moto G7 has a 6.2-inch display with a Full HD resolution of 2270 x 1080, and 64GB of storage with a card slot to add more. There's 4GB of RAM and the mid-range Snapdragon 632 processor, plus a 3,000mAh battery and a 12-megapixel rear camera (plus an 8MP sensor on the front).
None of these specifications are much to write home about, but for the current price the Moto G7 is still worth your consideration, especially if you are on a tight budget.
Flagship Android smartphones
Now for a look at the top end of the Android market. Here you will see a great number of Samsung phones, as the Korean firm really is the one to beat in 2020.
Arch rival LG has fallen back in recent years and Huawei phones are no longer available through official channels in the US. This leaves several high-end Samsungs, along with a couple of handsets from OnePlus, whose prices have crept steadily upwards over the last five years, and the fourth-generation Google Pixel.
Samsung Galaxy S20 / S20+ / S20 Ultra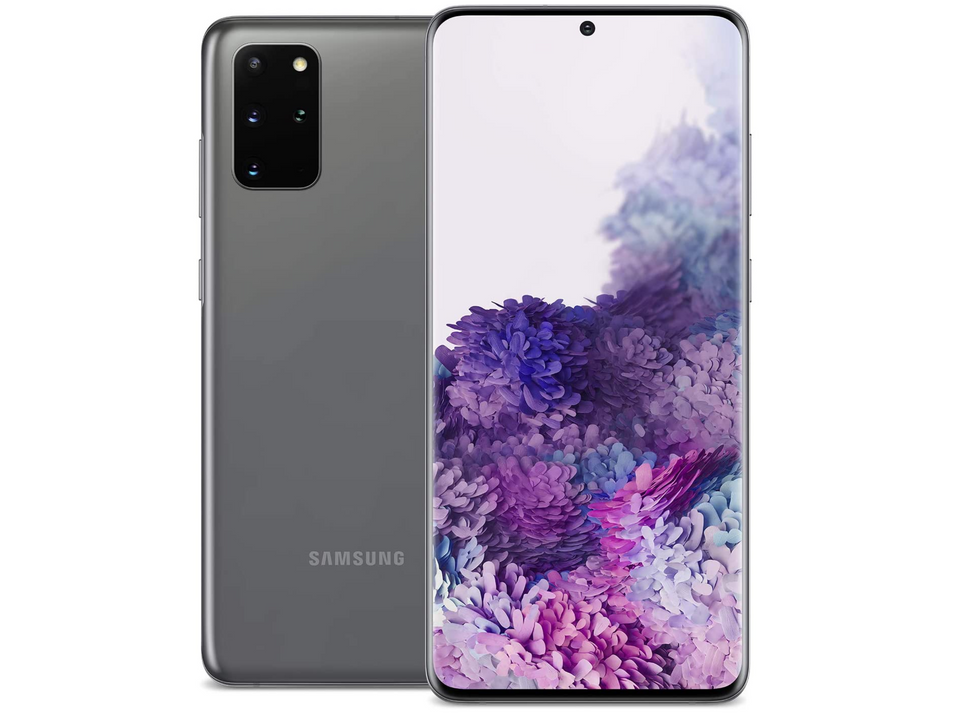 The Galaxy S20 family starts at $999Samsung
The Galaxy S20 family is a top-notch collection of flagship smartphones. All models are available as 5G versions and are available in a range of colors, including gray, blue, pink and black – although the top-end S20 Ultra is limited to the more sombre shades of black and gray.

The regular S20 is the smallest of the trio, at 6.2 inches. The S20+ has the same features and hardware, but extends the screen to 6.7 inches, and the range-topping S20 Ultra is a huge 6.9 inches, so might not be comfortable for everyone.
Industry-leading camera systems are offered across the range, with a particular highlight being the 10x hybrid zoom of the S20 Ultra and 30x 'Space Zoom' of the regular S20. They also all record 8K video and come with up to 512GB of internal storage. Prices start at $999.
OnePlus 8 Pro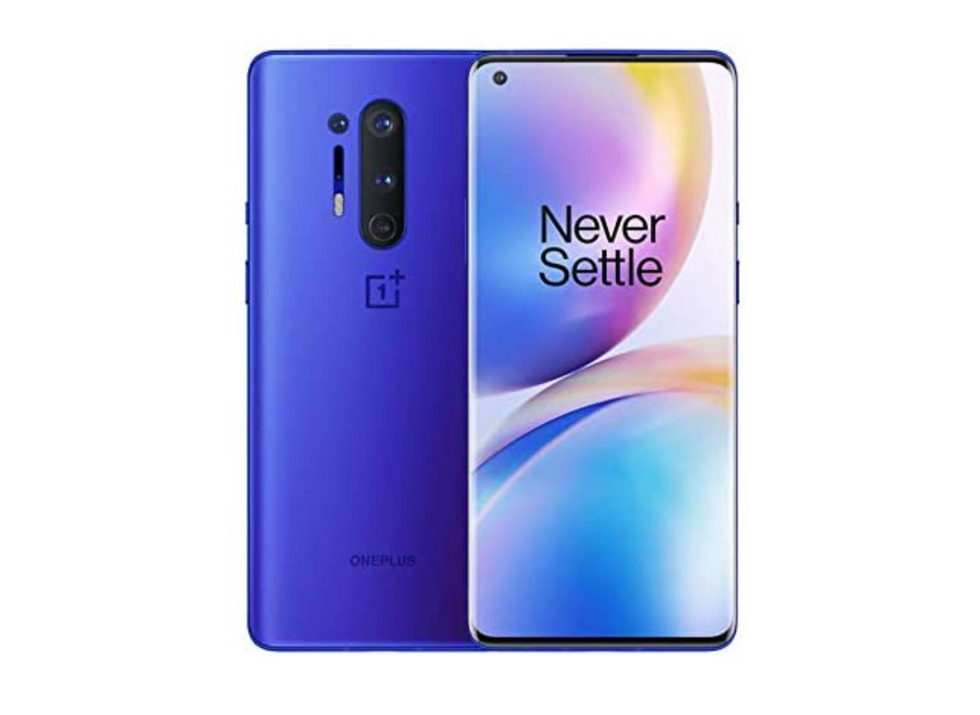 OnePlus 8 ProOnePlus
If you want flagship specs at a reasonably sensible price, the OnePlus 8 Pro is hard to beat. It has a 6.78-inch AMOLED display with the all-important 120Hz refresh rate that isn't yet offered by Google or even Apple.

Power comes from a top-end Snapdragon 865 processor with either eight or 12GB of RAM, depending on whether you opt for 128 or 256GB of storage.
OncePlus has fitted the 8 Pro with a 48-megapixel primary rear camera, which sits alongside an 8MP telephoto camera, a 48MP ultra-wide camera, and a 5MP color filter, making this one of the most comprehensive camera systems out there. There's also IP68 water and dust resistance and fast 30W wired and wireless charging.
As long as you don't mind the large screen, the OnePlus 8 Pro is one of the very best Android handsets of 2020.
Google Pixel 5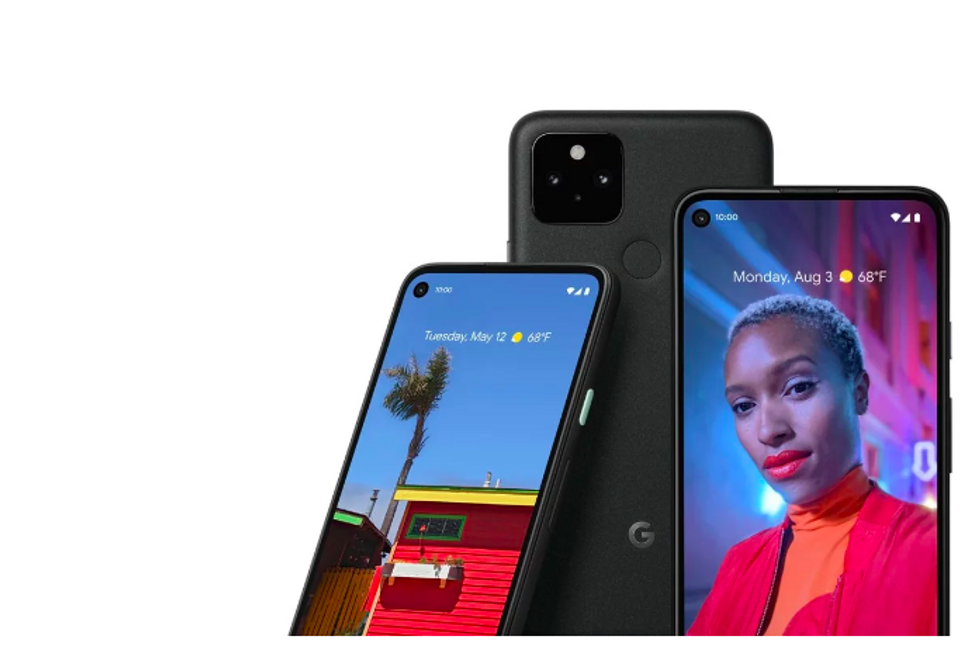 The Pixel 5 is priced at $699 Google
Sticking with the Google theme, the company also announced a new model of Pixel at the end of September. Priced at $699, the Pixel 5 ships from October 15 and is the company's new 5G-equipped flagship handset.

The Pixel 5 is a fairly small upgrade over the year-old Pixel 4 (and we delve much deeper into the difference between the two here), but we are at least pleased to see new camera functions and the reinstated fingerprint reader. This comes after Google's experiment with 'Soli' radar face detection on the Pixel 4 was mostly unloved.
There is just one size of Pixel this year, with the display of the 5 measuring 6.0 inches and fitting neatly between the 5.7-inch Pixel 4 and 6.3-inch Pixel 4XL. Also new is the hole-punch front camera which means a smaller display bezel and more attractive design.
Waterproofing and wireless charging is present and correct, along with new reverse wireless charging to top up the batteries of devices placed on the back of the Pixel 5. Color options are black and pale green, which Google calls 'sorta sage'.
Motorola Edge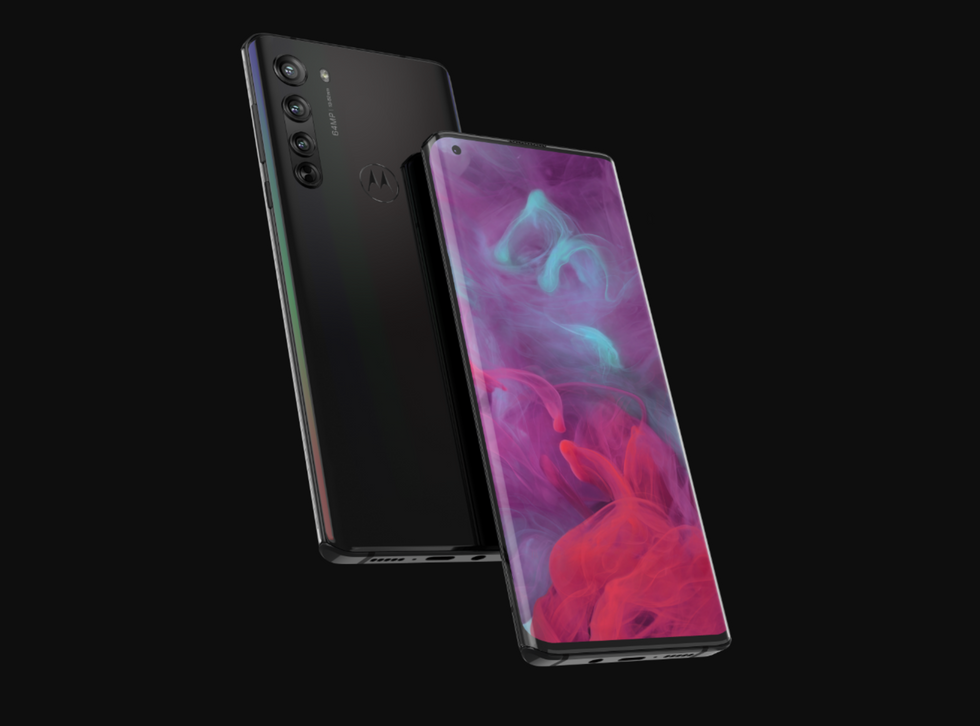 Motorola EdgeMotorola
New for 2020, the Motorola Edge is a huge 6.7-inch Android phone with up to 6GB of RAM, a large 4,500mAh battery and an impressive rear camera system.

That system includes a 64-megapixel main sensor, plus a 16MP ultra-wide lens, 8MP telephoto lens with 2x optical zoom and a 3D time-of-flight depth sensor. The front camera is also of a high resolution, at 25 megapixel, and there is an optical fingerprint sensor concealed beneath the OLED display.
Overall, the Edge has a respectable spec sheet for its $699 list price.
Samsung Galaxy Z Fold 2 5G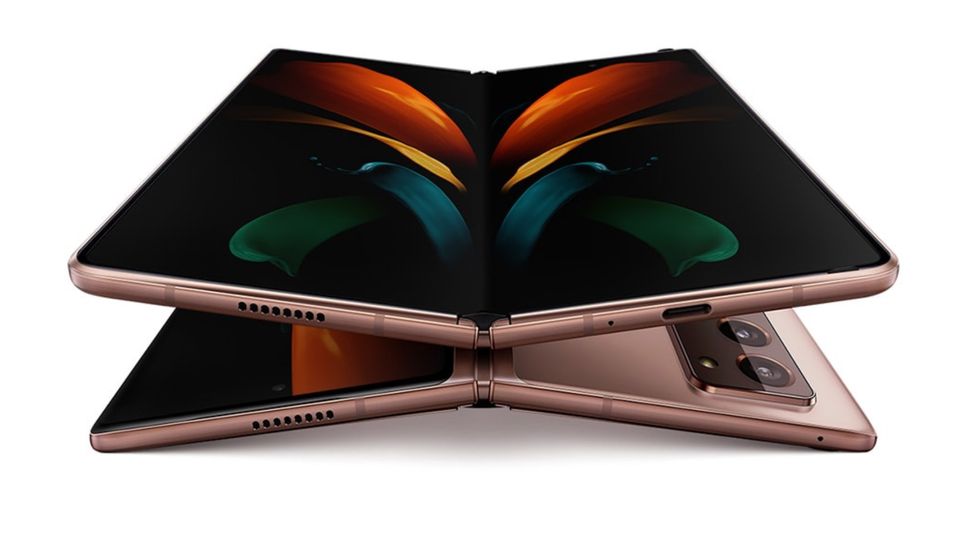 Samsung announces surprise 'Unpacked Part 2' event and here's what to expect Samsung
The original Samsung Galaxy Fold was a difficult phone to recommend, owing to its high price and limited abilities. The new Z Fold 2 still isn't perfect (and it is still very expensive), but many of the original's shortfalls have been addressed.

The external screen now fills most of the front panel, making the handset perfectly usable when closed, and Samsung has put a lot of work into improving the hinge mechanism. We also think the new rose gold color option looks smart (especially on such an eye-catching phone), and 5G connectivity is here now too.
At $1,200, the Z Fold 2 is very expansive, but we admire Samsung for sticking with the folding phone formula. And if a folding phone is what you really want, this is the best option in 2020.
Like GearBrain on Facebook