Like GearBrain on Facebook
Allo Google Why are you hearing about Google Allo? It's a new messaging app from Google meant for both Android and iOS devices. What makes it different? To start, the app reads your messages and offers suggested responses which you can tap on and send. You can write on images. Also — and this is the neat twist — you can bring Google's AI assistant into your group chat. So, say, you want to go to the movies with friends. You type @google into the chat and ask, say, what movies are showing near you, with results showing up. And if friends aren't on Allo? They get messages via SMS. But one fly in the ointment is Google's decision to hold on to all of the messages on its server—where it previously had said the messages would only stay for a short period, then disappear—something privacy experts lauded. The Verge first reported the change, and the fact that users must delete the message or use Allo's Incognito Mode. Will users even adopt another messaging app? Facebook has struggled to get user to migrate to Messenger. Only time will tell whether users will dump their existing chat app for Allo.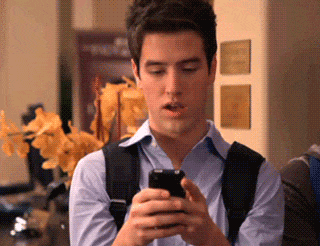 Self-Lacing Sneakers We know you've been waiting for these: Nike's HyperAdapt 1.0, which is the self-tightening sneakers that shrink up like Michael J. Fox's sneaks in "Back To The Future". Nike's PR Director Heidi Burgett tweeted the news. But lest you think these will be available at your local Nike store, think again. According to Burgett: "Appointments to experience & purchase begin 11.28.16." Expect them to be expensive. And expect them to be a big ticket want for the holidays.
Apple Watch Charger Apple's latest patent grants it the ability to plug an Apple Watch band directly into a MacBook for a charge, or even share files. The new patent shows a unique connector that would allow Apple Watch to plug into the side of a MacBook. While Apple is working on wireless charging (already rumored to be part of the iPhone 8) (via Patently Apple), a new way to charge the device could be of interest. However, Apple has a fairly elegant solution right now with the Apple Watch where the watch back fits neatly on the back of its face.

Waves That Read Your Emotions EQ-Radio is a new research device that is using radio waves bounced off your body to detect moods. How accurate is the device? Almost 90 percent. Researchers at MIT's Computer Science and Artificial Intelligence Laboratory imagine the technology used in multiple settings—including at home where sensors could read your mood when you walk in, setting lighting, music perhaps even scents to help boost your feelings. What's different about the technology is that people don't have to wear any device. The waves are broadcast from a central unit—and then picks up heartbeats and other data to interpret mood.
Water Leak Drama Who knew water leaks could be so damaging. That is, until water damage happens to you. We've rounded up a selection of smart, connected water leak detectors that alert you before that drip turns into a deluge.
Like GearBrain on Facebook