Google gave its Assistant feature a freshen up, so to speak, a new design that makes images easier to see and along with additional features to control smart home gadgets and even details on your phone.
Google Assistant is one of the smart assistants that mobile phone owners can speak with just their voice. Like Apple's Siri, Google Assistant can help users pull up details from the weather, or send directions, or even make calls and type out texts. You just have to ask. (And yes, Google Assistant works on Android phones, but iOS phones as well.)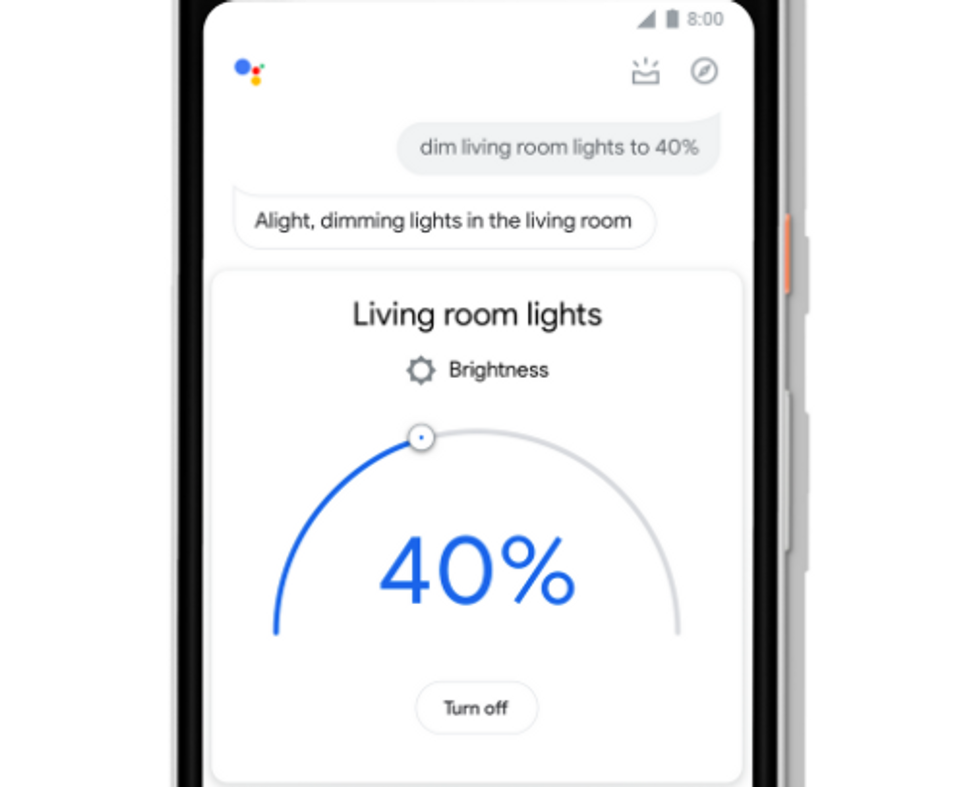 Google
The new update will bring up visual results that are bigger, and some are interactive. When it comes to the weather, a large window opens with details in your local area.There are sliders, for example, you can control through a touch screen to brighten lights connect to your Google Home ecosystem.
Google has also brought in new messaging controls to let you do quick adds on messages such as adding a comma. And if you use Google Assistant on an Android phone, a simple swipe up will bring up will bring you to what Google refers to as your overview of the day.
With the update also comes new looks for certain brands. Starbucks, for example, lets you pick menu items from thumbnails and if you're a Fitstar exercise user, you'll now see GIFs of a workout.
The new Google Assistant re-design is live today, and should already be visible on your mobile phone.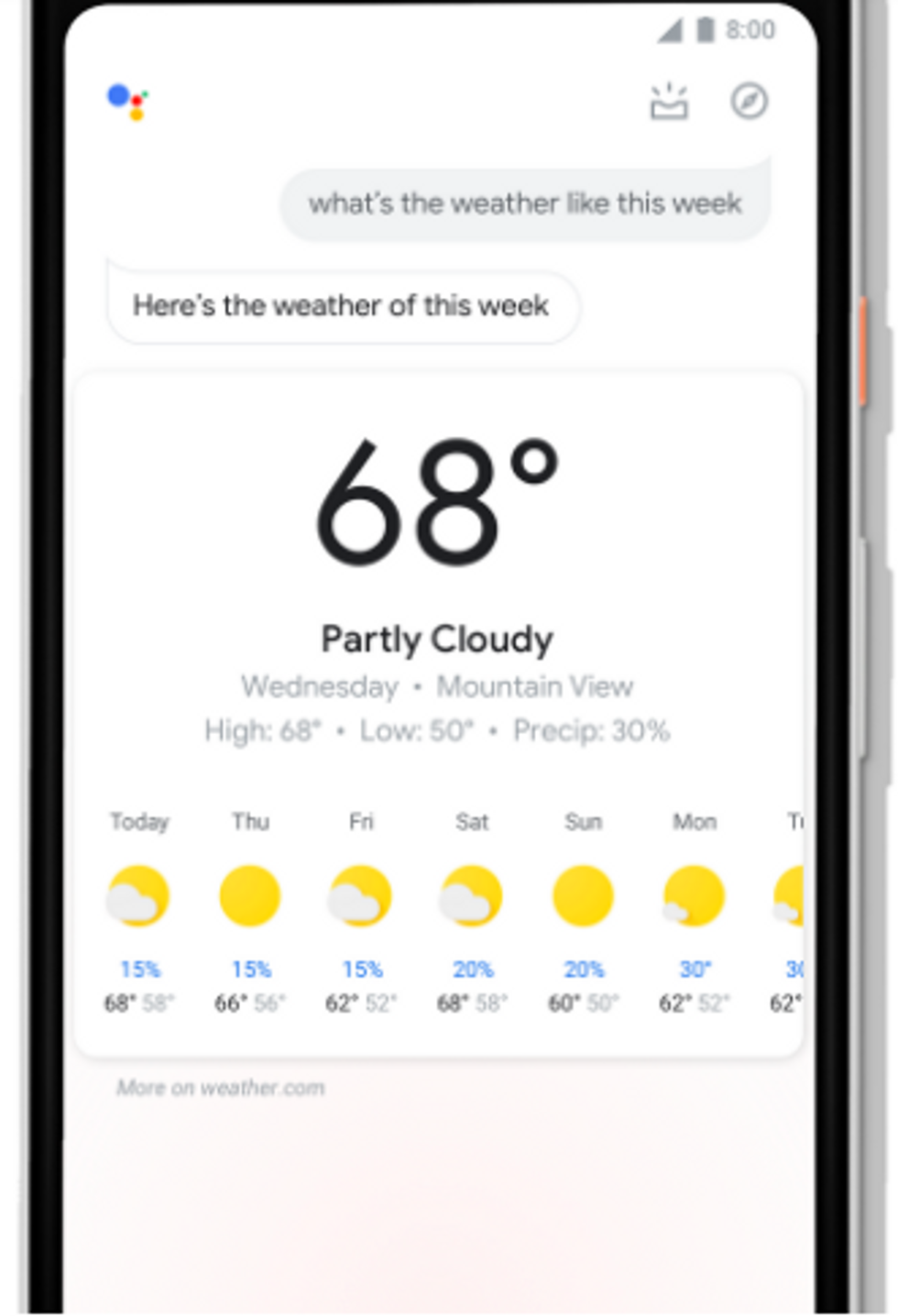 Google