Like GearBrain on Facebook
By 8:30 am, I had already picked up my iPhone X nearly 60 times last Monday — or once a minute since I started working — according to Screen Time, a new iOS 12 feature which tracks your device usage. My average was just 100 times a day by Sunday morning — even that made my anxious. Dependent as I am on screens, discovering my head bent over a digital device that often was an eye-opener.
Anyone running the developer version of iOS 12 can try Screen Time now. The app is part digital clock, part control center, and keeps tabs, to the minute, of how you use the iPhone. You can set limits, get notifications, and even have features shut down from social media to news applications.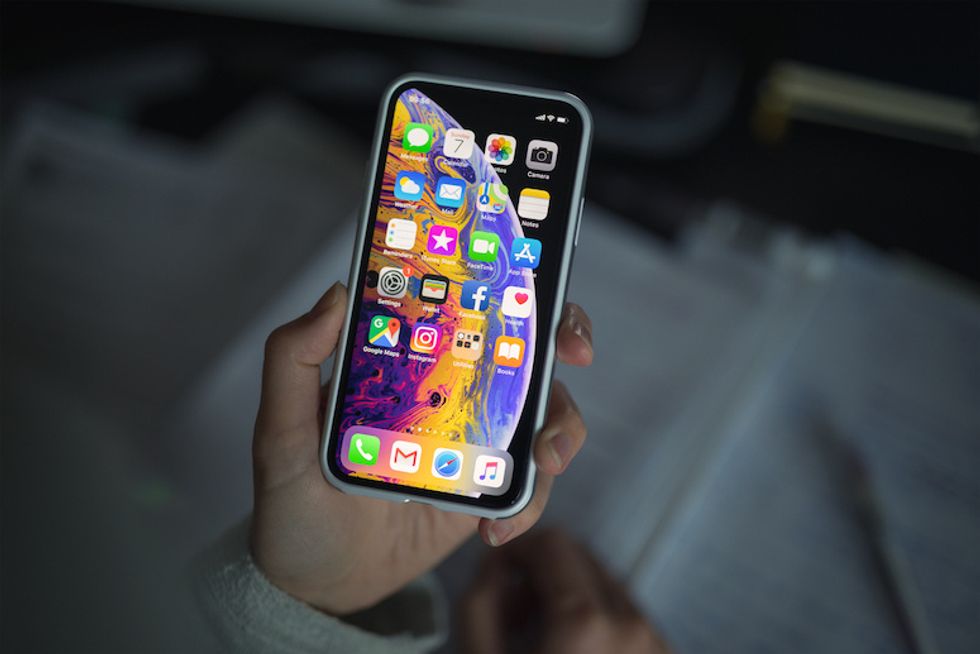 The number of times a day we pick up our phones may surprise us Getty Images
The fact that I picked up my iPhone nearly once a minute worried me — and I started to catch myself before my hand touched the phone. By Tuesday, the number of times I picked up the device dropped to 67 times before 2 pm— still horrible. By the end of the week, my average skidded to just three times an hour.
I started wondering: what else do I pick up that often during my day? Imagine drinking water three times an hour, lifting weights or brushing my teeth that often? I have a lovable mush of Labrador Retriever and even he doesn't get that much attention. What was I not doing by unconsciously grabbing this palm-sized device every 20 minutes?
The addictive nature of digital devices can't really be dismissed anymore. Internet addiction affects an estimated 210 million people around the world. Tearing ourselves away is difficult. They're our eye-candy, our comfort. Turning the colors off my iPhone X through the accessibility options did help reduce the urge to pick it up last year. But within a week, I was back to my rainbow of pixels.
Curious about how often I checked in on Twitter, Instagram and Facebook, I had initially set limits from the outset for those sites, telling Screen Time to send me warnings when I hit more than 30 minutes each. I rarely did — which puts me below college students who reported spending one hour and 40 minutes a day on Facebook alone.

My phone usage — the time I actually made voice calls — was miniscule. I spent just over 34 minutes the entire week actually talking on the phone. (I favor text messages.)
So then where did my time go? Here are my top 5 apps for the past week:
Camera
Mail
Instagram
News
Photo
Getting on the web through Safari? Didn't even crack my top 15 apps. Sunday morning I woke up to find I'd jacked my usage time — more than eight hours above my average. Testing a sleeping device connected to my smartphone for work had my iPhone running all night which (I thought unfairly) logged in as screen time. That's going to skew my numbers for the week after I worked so hard to bring them down.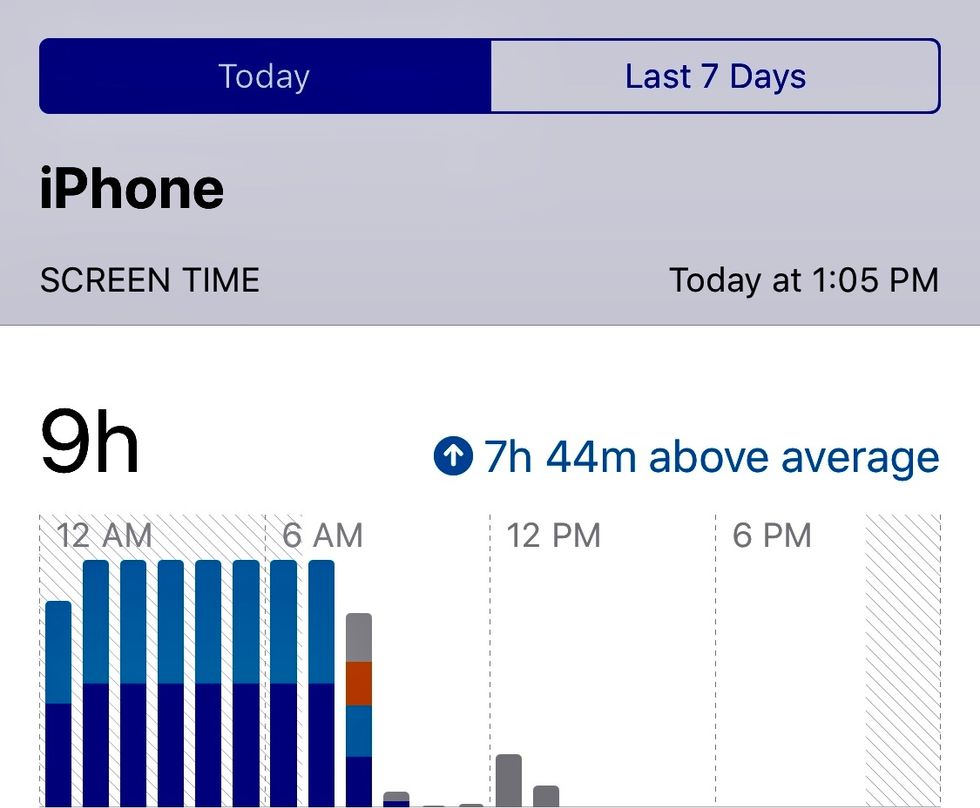 Screen Time shows you how you're using your iPhone for up to 7 daysGearBrain
See, my competitive nature really loved Screen Time. Although I'm not big into mobile or even console gaming, anything that taps into my sense of beating a personal best works well on me. My goal this coming week is to bring my average pick ups to just twice a day, and shrink my social media usage down from the three hours to even less. Imagine, maybe one day I'll barely touch my phone at all — not the goal, I think Apple really wants for us in the end.
While most people do have a sense they're using their smartphones a lot, we're likely on beginning to tap into that impact on productivity, our ability to process information — and our relationships with friends and family. Screen Time could be the first step to not just making us think more about this behavior, but giving us a tool to do something about it.
Like GearBrain on Facebook