After over a year of delays, Sonos has announced that its One smart speaker and Beam sound bar will finally get the Google Assistant — and it will begin to roll out the week of May 13.
Sonos first said the Google Assistant would be available on its then-new One smart speaker in October 2017. The Assistant was supposed to join Amazon Alexa, which was available on the speaker from launch, but was repeatedly delayed through the end of 2017 and all of 2018.
Read More:
The audio company then announced a new sound bar called the Sonos Beam, and said it too would offer both Alexa and the Google Assistant. But, as with the One, it launched with only Amazon's assistant.

Now, in its quarterly earnings letter to shareholders, published on May 9, Sonos chief executive Patrick Spence said: "This quarter we would like to highlight the much-anticipated launch of the Google Assistant on Sonos. We've been working on this for quite a while and are thrilled to be rolling it out next week."
The Google Assistant will be rolled out to the Sonos One and Sonos Beam via a software update. This will be limited to U.S. customers at first, with "more markets to come over the next few months," Spence said.
It isn't clear for now if changing the region of the speaker in the Sonos app will be enough to kick start the update, or if it will only roll out to devices bought in the US initially. GearBrain will be sure to try this on our U.K.-bought Sonos One once the update arrives in the U.S. next week.
Sonos announced an upgraded second-generation One speaker in March, and said at the time that both it and the original will get the Google Assistant software update.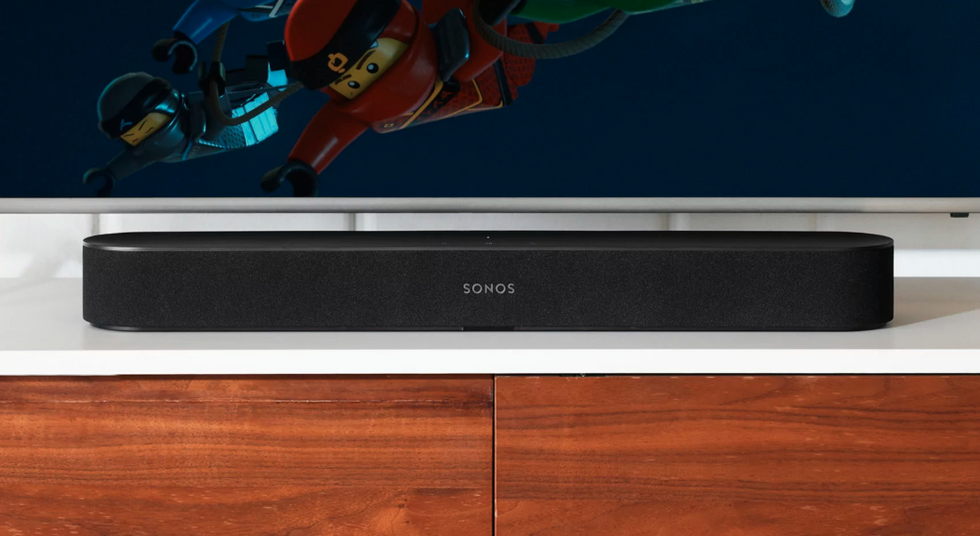 The Beam sound bar will get the Google Assistant next weekSonos
Spence added: "This feature will truly elevate the customer experience and marks the first time that consumer will be able to buy a single smart speaker and get to choose which voice assistant they want to use. We think giving consumers choice is always the right decision, and we anticipate this philosophy will be adopted in the industry over time."

Sticking with this open approach, Sonos speakers also work with Apple's AirPlay 2, and this system will also work with Google Assistant once that goes live next week.
Generally speaking, Google Assistant is more capable at answering general knowledge questions than Alexa, while Amazon's assistant is more capable when it comes to controlling smart home devices - but Google has worked to close that gap over the past year.
Although not confirmed just yet, it sounds like customers will have to pick which assistant their speaker uses in the Sonos smartphone app. This means they won't be able to simply say the 'Alexa' or 'Hey Google' hot word to get the assistant they want, whenever they want. They will not be listening simultaneously, in other words.
Sonos' year-plus delay in bringing the Google Assistant to its speakers demonstrates how voice assistants are not plug-and-play technologies which can simply be loaded onto a speaker with microphones and an internet connection. That said, it is not known what caused the lengthy delay. Sonos will no doubt be under pressure to deliver a seamless experience, given the set-backs.
It also isn't known if there will be any limitations with what the Google Assistant can do on Sonos speakers. With Alexa, some features — like Drop In — are reserved for the exclusive use of Amazon's own Echo speakers, and do not work on Sonos products.
Check out The GearBrain, our smart home compatibility checker to see the other compatible products that work with Google Home and Home Mini.