Sonos has quietly launched a new speaker, in the form of an upgraded One, its entry-level smart devices.
The new model, which looks identical to the original One that launched in late-2017, is known as the Sonos One Gen 2 and boasts a range of internal tweaks to boost performance.
Read More:
Sonos says the new model benefits from "the addition of Bluetooth Low Energy (BLE), an updated processor, and increased memory." But there are no new features, as these improvements are only intended to make the speaker's existing smart functions run more smoothly.
Although Sonos hasn't said much about how the upgraded components will affect the One's performance, we know that Bluetooth Low Energy is a technology used for connecting devices to smartphones. As such, it is likely that the One Gen 2 will be simpler to set up with the Sonos smartphone app.
This will be a welcome update, as anyone who has used the original One will be familiar with the fairly lengthy setup process. Meanwhile, the improved processor and extra memory should help the speaker run more smoothly - not that we've experienced any issues with our own One, which we have owned since launch.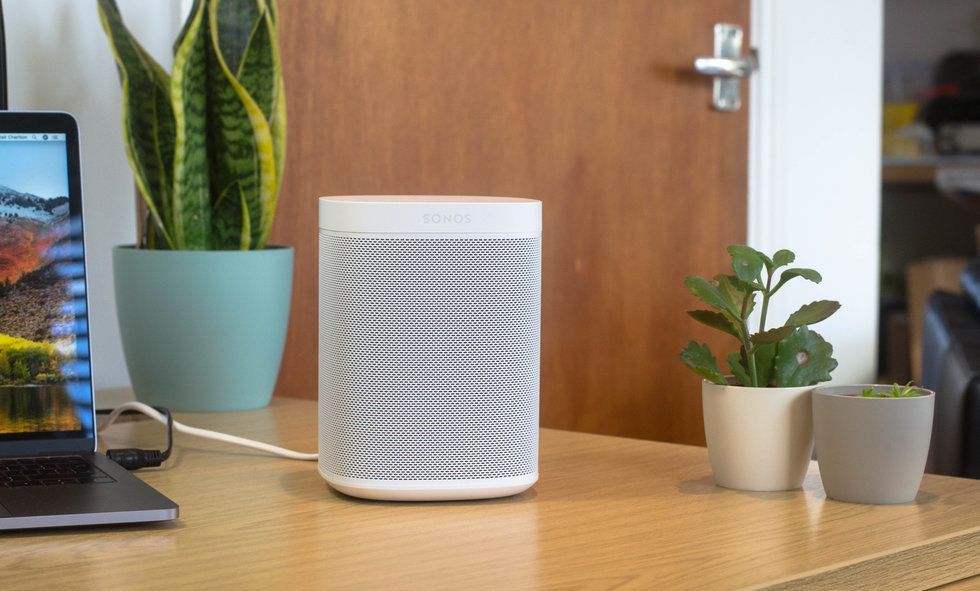 The original Sonos One has been reduced by $20, to $179GearBrain
Something still missing from the spec sheet is the Google Assistant. Promised way back when the original One was announced in late-2017, Google Assistant was supposed to join Amazon Alexa, giving One owners the option of using either voice assistant.

But, while Alexa has been available since day one, the Google Assistant was delayed repeatedly through 2018, and now Sonos says it will arrive via a software update at some point in 2019.
Thankfully, the company says the Gen 2's new hardware is not a requirement for Google Assistant, so when it finally arrives it will work on both versions of the One.
Having Alexa means you can use the Sonos One Gen 2 to play music with voice commands, or control smart home devices like Philips Hue lights by speaking to the assistant. Some Alexa features are not available, however, such as using the speaker as a home intercom system - this is reserved for Amazon's own Echo smart speaker range.
The new One Gen 2 is available now for $199, and Sonos is also still selling the original One for the discounted price of $179. Until Sonos can show us tangible benefits for the upgraded hardware, we think the cheaper Gen 1 is the better option, since it'll save you $20.
What You Need To Know About Smart Speaker Assistants www.youtube.com