Google has taken the drastic decision to permanently remove a feature of the new Home Mini smart speaker, days before it even goes on sale.
The move will see so-called 'top touch functionality' removed from the device. This feature let users interact with the Home Mini without needing to say 'Okay Google' to get its attention. Instead, a touch of the speaker's fabric enclosure told it to start listening.
But, a week before going on sale, a pre-release Home Mini given to a technology journalist for review was found to record almost constantly, effectively spying on its owner and every conversation they had.
As with all recordings made by the Home and Home Mini, these were uploaded and stored on Google's servers to improve the intelligence of Google Assistant. This can be switched off here, but Google says doing so will negatively impact its understanding of what you say.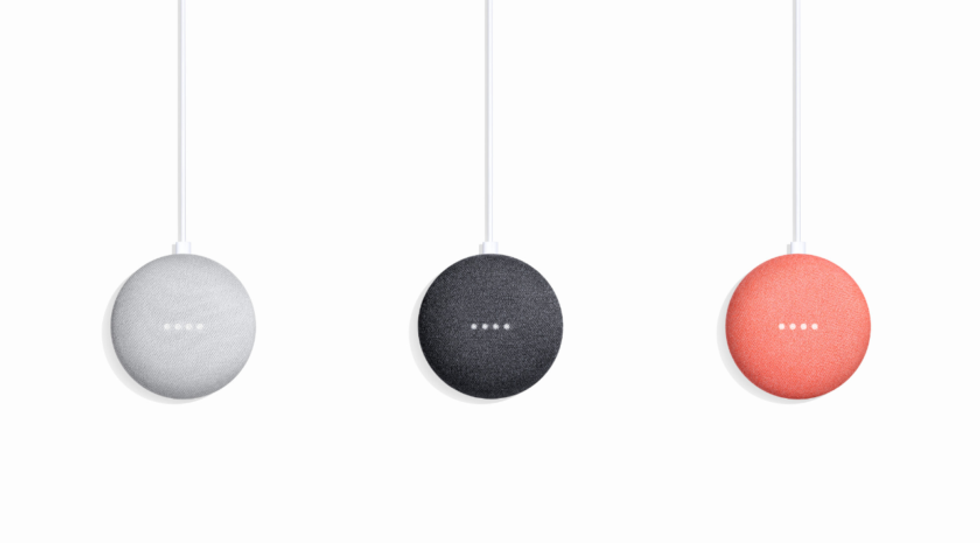 The $49 Home Mini goes on sale on October 19Google
Google retrieved the spying Home Mini, gave the journalist two more as compensation, and discovered a fault which caused it to detect 'phantom touches' almost all of the time. A software update was rushed out to disable the feature on all pre-release Home Minis, such as those handed out at the Made By Google media event on October 4.
Google said at the time that devices pre-ordered by customers would not be affected by the fault, but this stance has now changed. Now, an updated will be rolled out to every Home Mini by the end of October 15, permanently removing the touch-to-listen feature.
The search giant says on its support site: "We've decided to permanently remove all top touch functionality on Google Home Mini. We made this decision to avoid any confusion and give you complete peace of mind while using your Mini. The update will be completely rolled out by end of day October 15, 2017."
As before, the device's ability to start listening when you say 'Hey Google' or 'Okay Google' remains in place. Touching the side to adjust the Mini's volume is also unaffected.