Google Stadia won't be creating original, exclusive content for its gaming platform going forward, shutting down its internal studio that makes games, the company announced Monday. Stadia itself will not be going away — but players will instead be selecting from third-party titles.
Google launched Stadia in late 2019, a streaming gaming platform based in the cloud — all without a console. The handheld controller gave players access to online games and titles that can be played on a TV, computer and even a smartphone. The company invested in original titles, but also licensed third-party games including "Mortal Kombat" and "Doom."
The service launched with a paid service of $9.99 a month, but later launched a free version to anyone with a Gmail account but that version doesn't give players access to Pro level streaming, free games nor discounts on other video game titles. The service just recently allowed iOS users to start using the platform as well.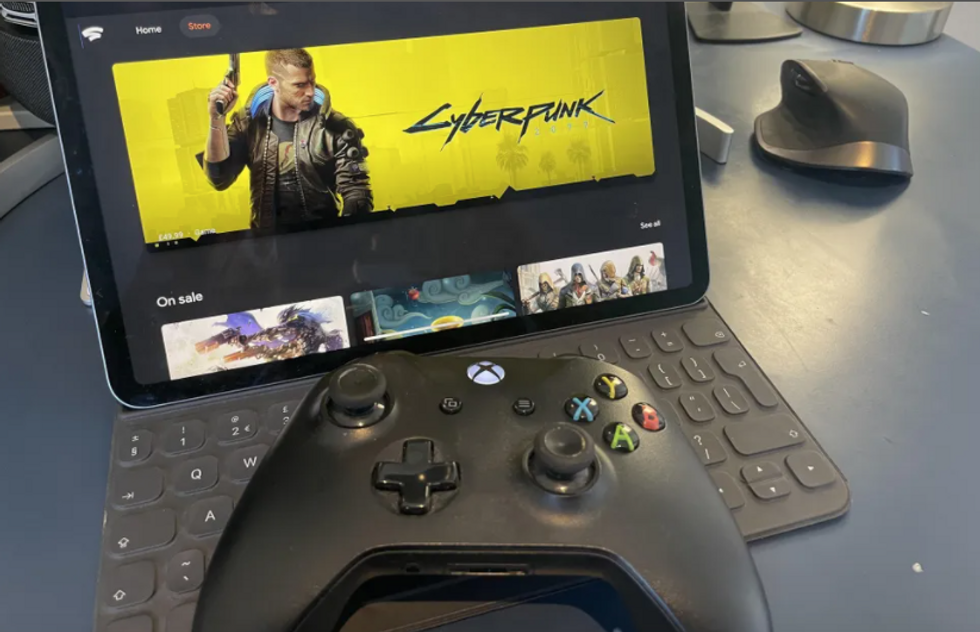 Google Stadia on an iPad with Xbox controllerGearBrain
The change will happen gradually, as Google says there are still some titles that have already been in the planning stages, and will launch. And any original content that already had been launched on the platform will remain available to players.

But new titles will be coming from third-party providers which means that Stadia becomes more of a platform — rather than a gaming creator. And that seems to be Google's own point, acting as a way to deliver gaming to users for game creators — which going forward won't be Google.
"Having games streamed to any screen is the future of this industry, and we'll continue to invest in Stadia and its underlying platform to provide the best cloud gaming experience for our partners and the gaming community," Google Stadia's Phil Harrison, vice president and GM in a statement. "This has been the vision of Stadia since the beginning."
Orzly Gaming Headset for PC and Gaming Consoles PS5, PS4, Xbox Series X | S, Xbox ONE, Nintendo Switch & Google Stadia Stereo Sound Headphones with Noise Cancelling mic - Hornet RXH-20 Abyss Edition