Hive, the smart home system owned by British Gas, first said in early 2019 that Apple HomeKit integration was in the works. But the company then missed its own deadline when 2019 came to an end, blaming "several technical challenges."
Now though, HomeKit support is finally available for Hive users, joining Alexa and Google Assistant. This means they can use the Home app on their Apple devices to control Hive products, or ask Siri to make changes for them.
Read More:
HomeKit integration was rolled out this week, and all Hive users have to do is make sure they're running the latest version of the Hive app, number 10.28.0.
They then need to open the app, head to the menu and tap Install Devices, then scroll down and tap on HomeKit, before following the app's instructions.
The Apple smart home system can now be used to control all of Hive's smart light bulbs — which includes white and full color bulbs with E14, E27, B22 and GU10 fittings – plus the Hive Active Plug, and Hive Active Heating thermostat.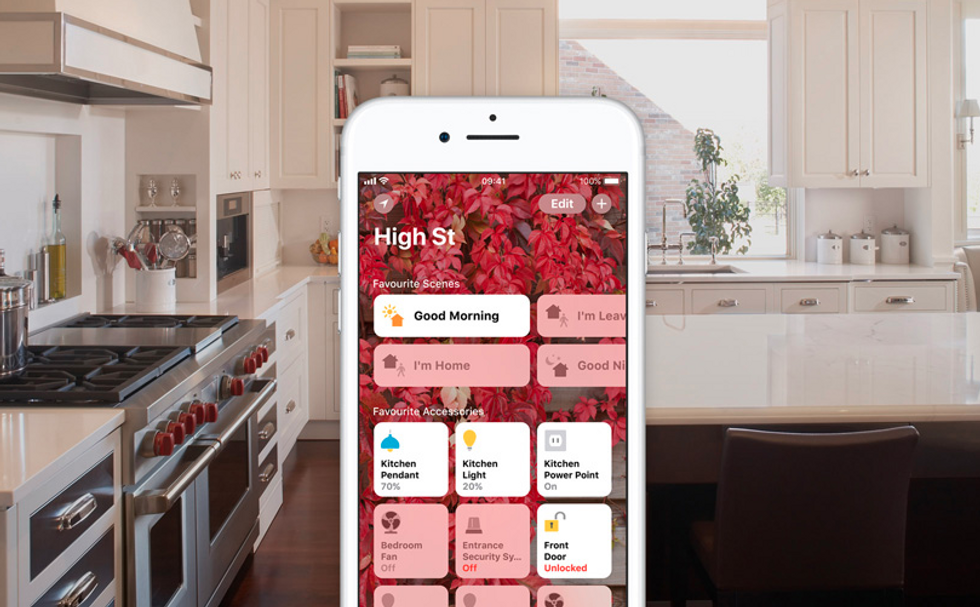 Apple's Home app on an iPhone Apple
There are some limitations, however, as HomeKit support is not available for every Hive device. Those missing out include the older SLT5 Wired Thermostat and the company's Radiator Valve, which twists the knob of a radiator to adjust its temperature. Hive also says hot water cannot be controlled with HomeKit, even if your Hive Active Heating system can do this.

Those that work with HomeKit can now be controlled with the Home app, and added to new or pre-existing 'scenes' and 'automations' within the app. They can also be controlled by speaking to Siri on any Apple device.
Hive, which launched into the U.S. market in 2017, stopped selling its devices in the U.S. and Canada as of December 31, 2019 but continues to support the products, according to its web site.
Hive has added a HomeKit-specific
Q&A section
to its website with further information about the HomeKit update to existing products.