Like GearBrain on Facebook
Smart home brand Hive wants to plug into the North American market—getting its thermostats, lights and sensors in US households. With more than 500,000 subscribers to its service in the UK, the company is hoping to attract customers on this side of the pond who want to use smart home products—with a little bit of hand-holding.
While smart home lines today are often DIY, purchasing goods from big box stores, and plugging them in themselves, Hive has a different conceit: give and maintain smart home devices to a home owner, and run and support them for a monthly fee. Hive's business model is similar to what Vivint is doing as well—carrying their own branded devices in their own walled garden of an ecosystem. Consumers don't have to worry about what thermostat works with which smart light sets—and when something breaks, they make one call to solve it all.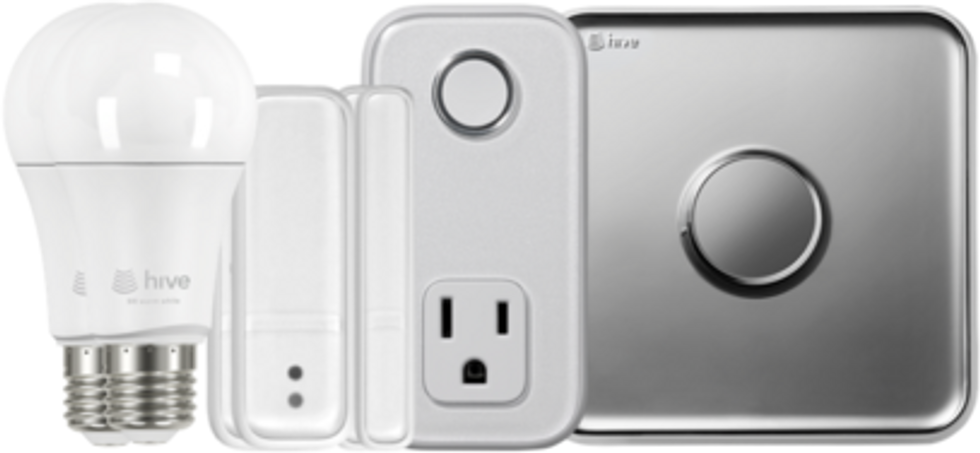 HIve's new product line for the North American market
Although the company launched its line in May, Hive's research is helping them understand the US market a bit better, polling 1,116 Americans about what's preventing them from adopting smart home devices. Nearly 80 percent of Americans believe they need professional help to get smart home devices in their house, and for those who do want to install gadgets like smart thermostats and the like, 85 percent want them from one brand rather than trying to configure their own set-up from different brands, on their own.
Hive, which launched as a British Gas' product line through parent company Centrica, is offering a three-tiered subscription plan in the US, priced between $9.99 and $39.99 a month which includes a variety of different options, including what devices a home owner want installed. There are no upfront fees to install Hive, and the variety of different plans reflect the company tailoring the product to a US-market (with more varieties on home sizes), but also what Hive says it's learned from its UK launch.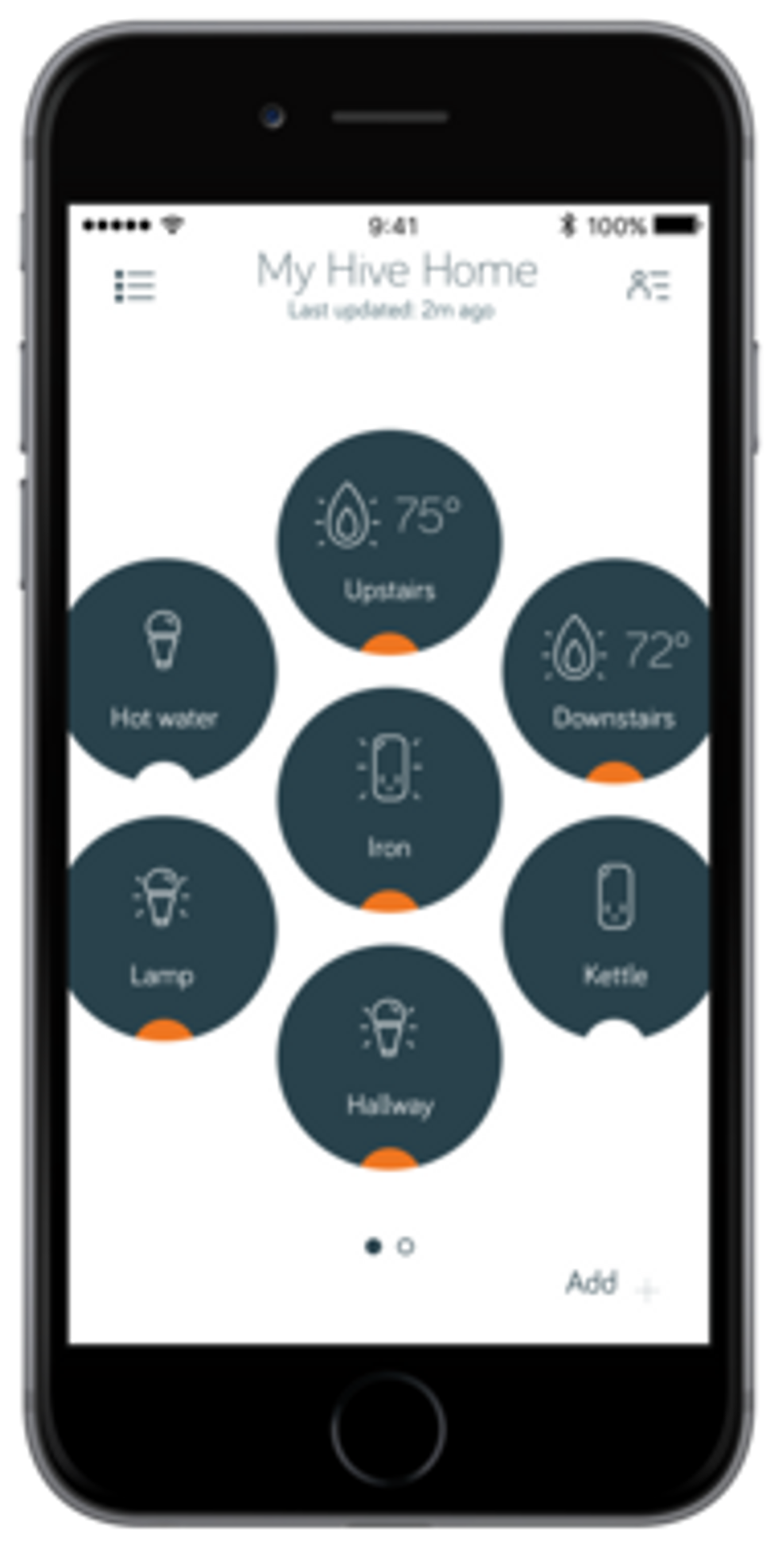 Hive lets users control their devices via app.
People want to understand how smart home services can benefit them in a real life situation," says Roy Vella, North America Vice President of Centrica Connected Home, Hive by email. "For example, when a baby that's been crying in your arms for hours finally falls asleep – the last thing you want to do is move from that spot to turn the lights down."
Those interested in learning more about Hive—before making a commitment to subscribe—can check out the brand line at some events across the country this summer at seven different locations including the Texas Home & Garden Show in Houston, TX from June 24 to 25, and the Denver County Fair in Denver, CO from July 21-23.
Like GearBrain on Facebook