Drones are flying high this year which makes them the perfect gift for the drone fanatics on your holiday gift list. If they'd rather be piloting a quadcopter than anything else, these drone picks will send their hearts racing sky-high. Check out GearBrain's drone lineup for 2016 and snatch one up for the drone dervish in your life.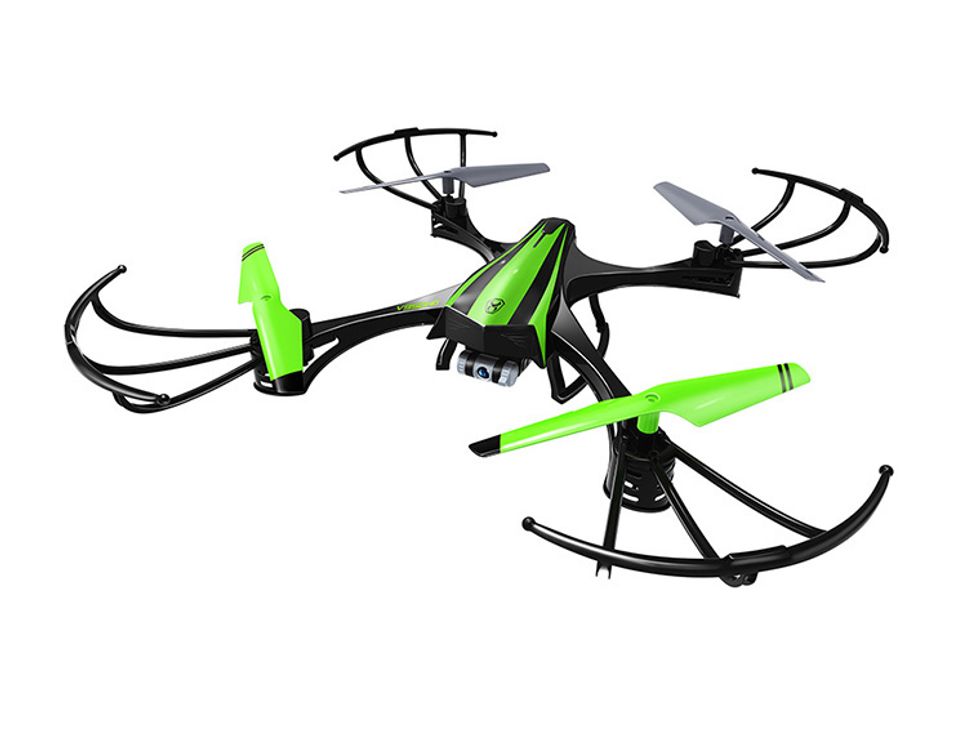 Sky Viper
Sky Viper v950HD Drone
At just under $100 at most retailers, the Sky Viper v950HD video drone is not to be missed. It has a hi-definition SkyPro Camera that will capture crisp footage and panoramic 360-degree views from high above from up to an impressive 200 feet away. Sky Viper's 4GB MicroSD Memory Card will hold 20 minutes of awesome footage at a time. This drone is 13" from blade to blade and is super-durable and resilient with a 4-blade advantage perfect for control, agility, and stability. Stunts will impress and top-notch performance will wow any drone lover. Read a full review here.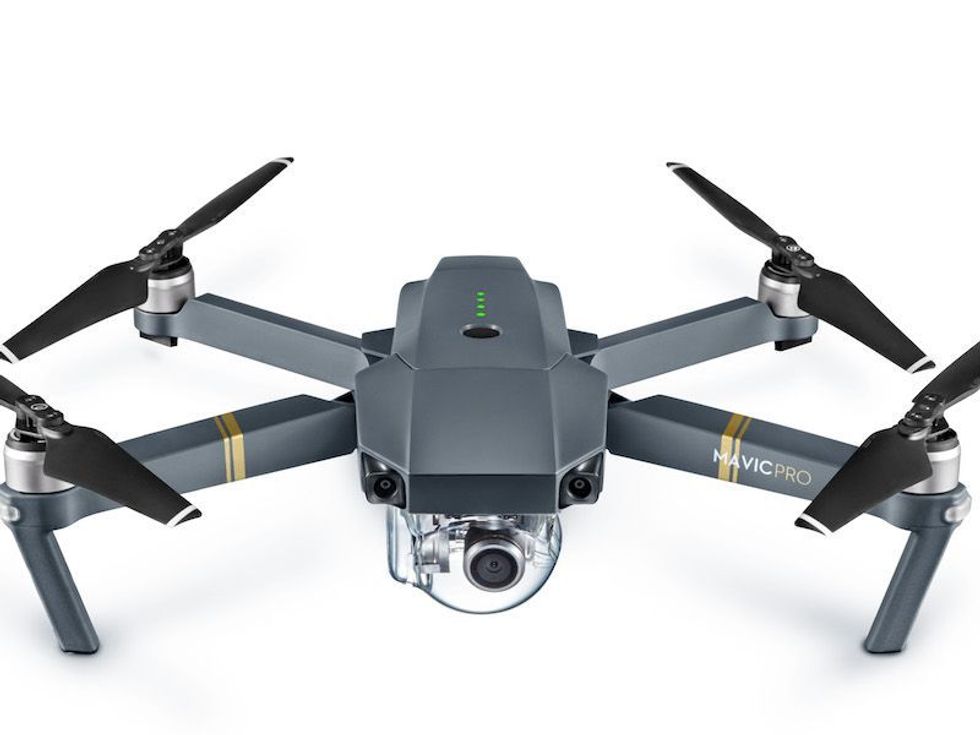 DJI Mavic Pro
DJI Mavic Pro
Compact doesn't mean small potatoes for the DJI Mavic Pro. DJI considers this model one of the most "sophisticated flying cameras ever created" with 24 high-performance computing cores and an all-new transmission system with super-wide range. Mavic has 5 vision sensors and a 4K camera and will sense obstacles up to 15m away. Reach a max flight time of 27 minutes and 8 miles. Get ready to soar to new heights, capture impressive footage, and have a blast all at the tap of a finger. Get the Mavic Pro for $999 for someone who deserves something awe-worthy this season.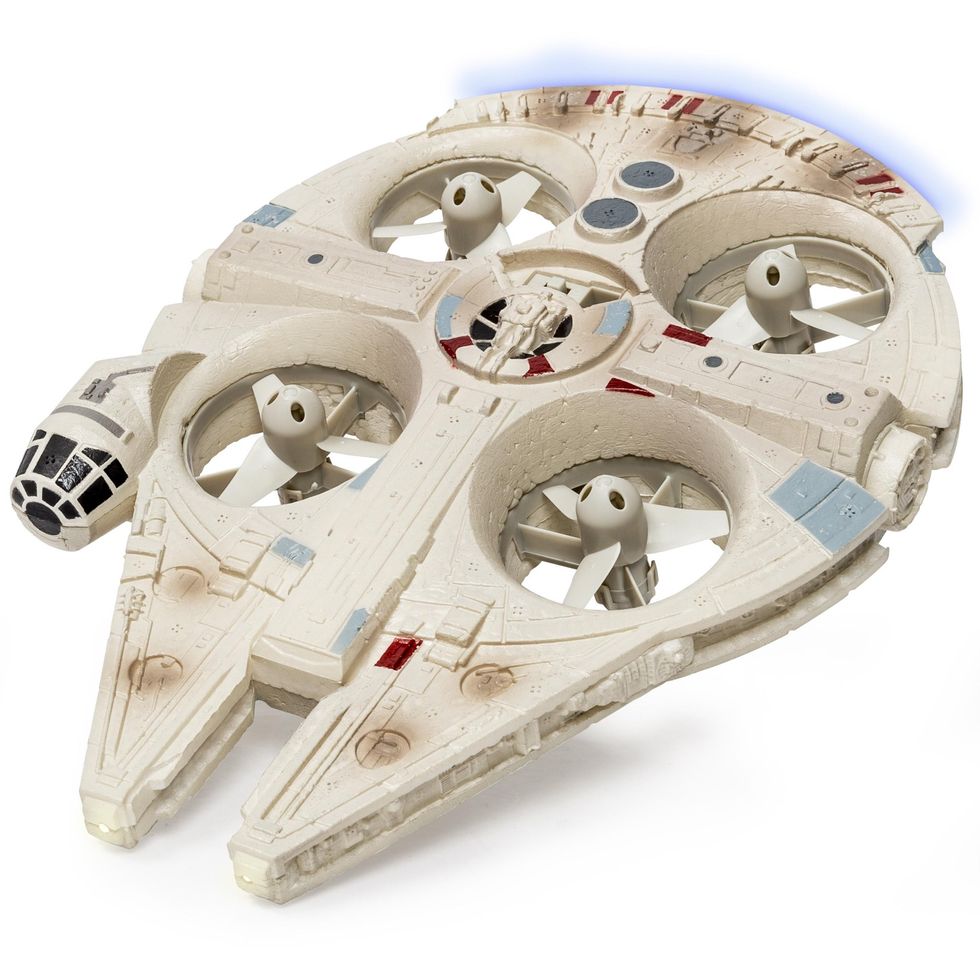 Air Hogs
Air Hogs Star Wars Remote Control Ultimate Millennium Falcon Quad
If you've got someone on your gift list who's both a Star Wars fan and a drone aficionado, go for the Air Hogs Star Wars option. It's under $100, making this a reasonably-priced option that's still hi-tech and iconic. The Air Hogs Star Wars drone allows users to fly the most well-known ship from the Star Wars franchise with ease and excitement. The drone features bright LED lights and familiar Star Wars sounds, and has four rotors for superb movement in the air. Control the device from up to 200 feet away with 2.4GHz communication. This is perfect for beginners, as it's made of durable Styrofoam that won't cause damage as the user learns the ropes.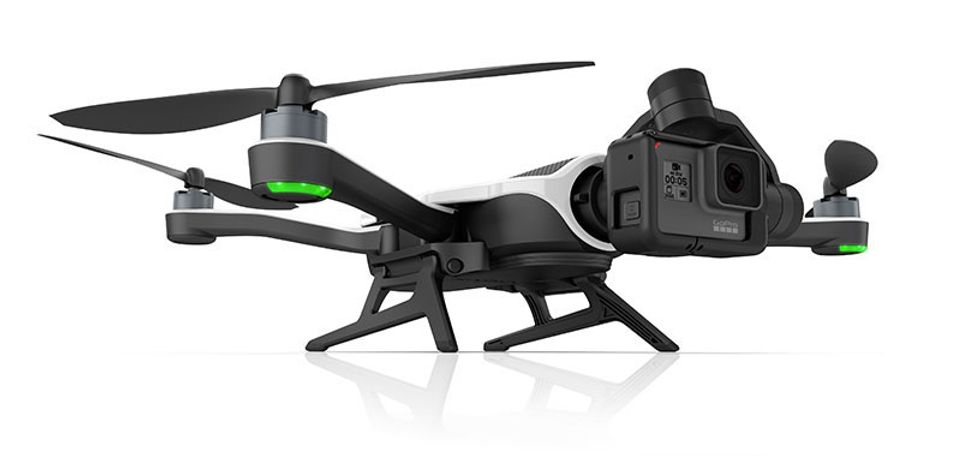 GoPro Karma
GoPro Karma
GoPro Karma is a great choice for camera and video lovers who want to capture smooth footage in the air either while handheld or mounted. The drone's compact styling allows the user to wear the drone in its folding carry case while doing activities and the GoPro is perfect for the novice or a drone-pro. A special feature allows friends watch your flight and control your GoPro via the GoPro Passenger App. Take the GoPro Karma to speeds up to 35mph and is controlled easily with a touchscreen display. Different bundles are priced accordingly from about $800 and up. Get this drone for someone special and Karma will repay you kindly.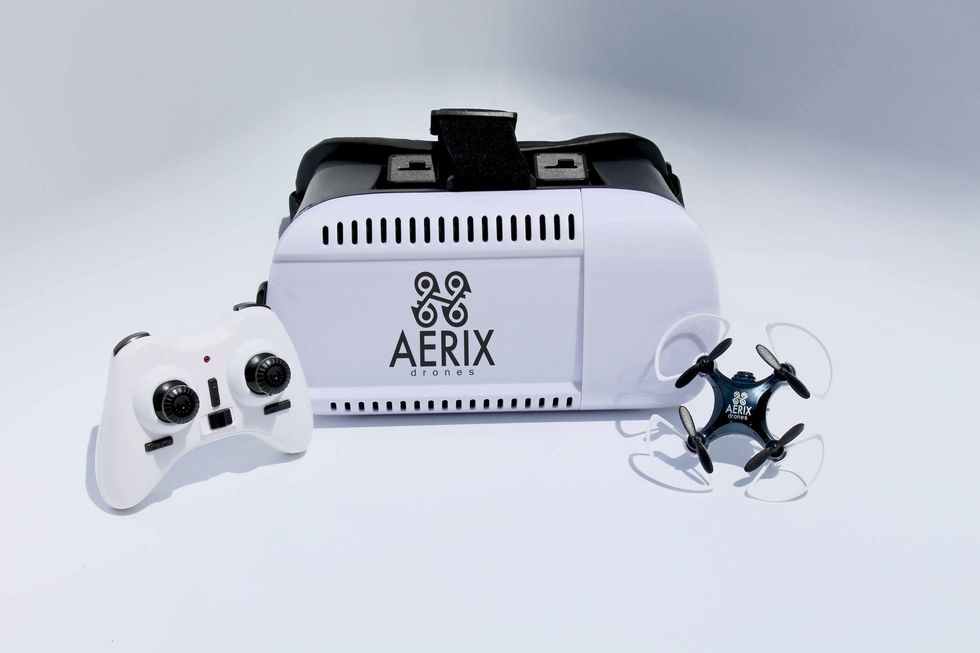 Aerix Vidius
Aerix Vidius FPV Drone
If you need a drone at a lower price point, around $65 is a no-brainer for the Aerix Vidius FPV drone. It's fast, yet compact and is perfect for a novice drone user. In fact, this drone is billed as "The World's Smallest FPV Drone™." Aerix Vidius is controlled from a smartphone (iOS or Android) with ease and takes clear video. Fly this drone up to 100 feet away and do 360 degree rolls and flips. GearBrain's teen reviewer put this model to the test, so read more about this pocket-sized plaything!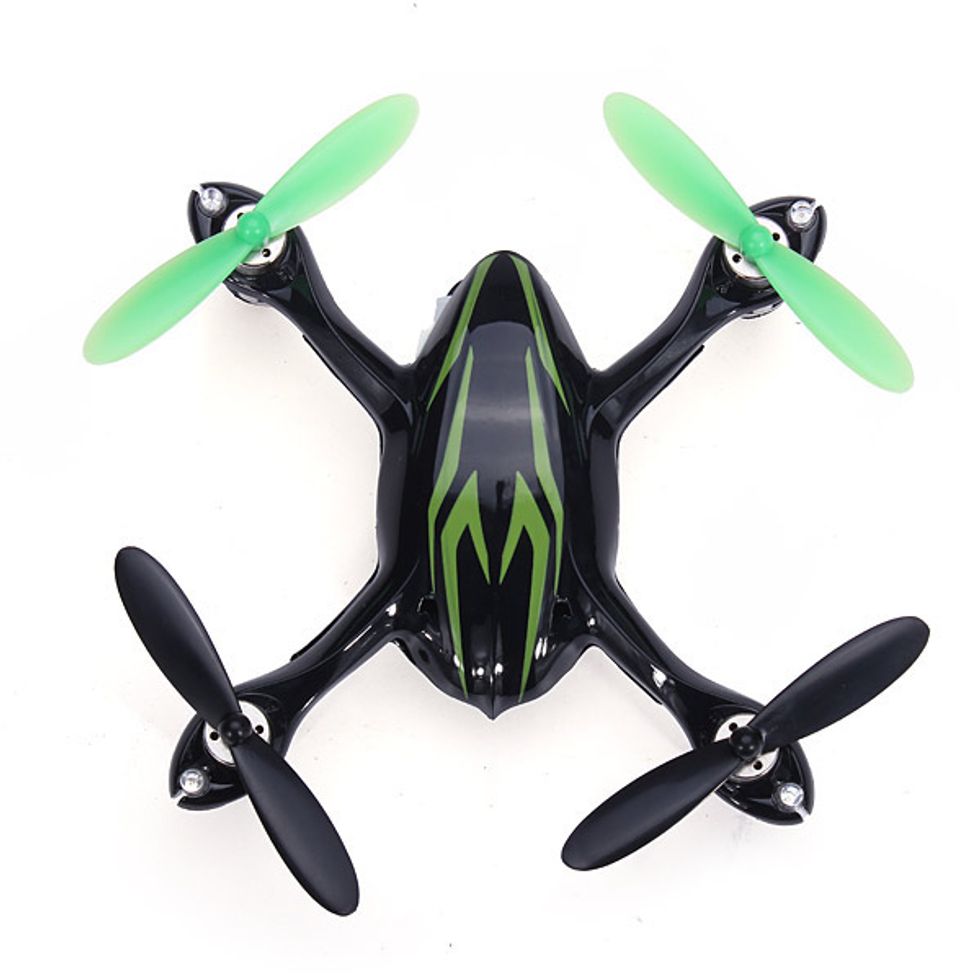 Hubsan X4
Hubsan X4 (H107C) 4 Channel
Another more affordable option is the Hubsan X4. At under $50, this is a perfect entry-level drone choice for the drone lover on your holiday list. Hubsan features a 6-axis flight control system with gyro-sensitivity. Watch this amazing gadget flip four ways and take great pics with its SD camera. This drone is good for kids since it is lightweight and quite durable. Once the kids master their drone skills, next year, go for something a little more advanced, but this little sky-sensation will entertain for a long time.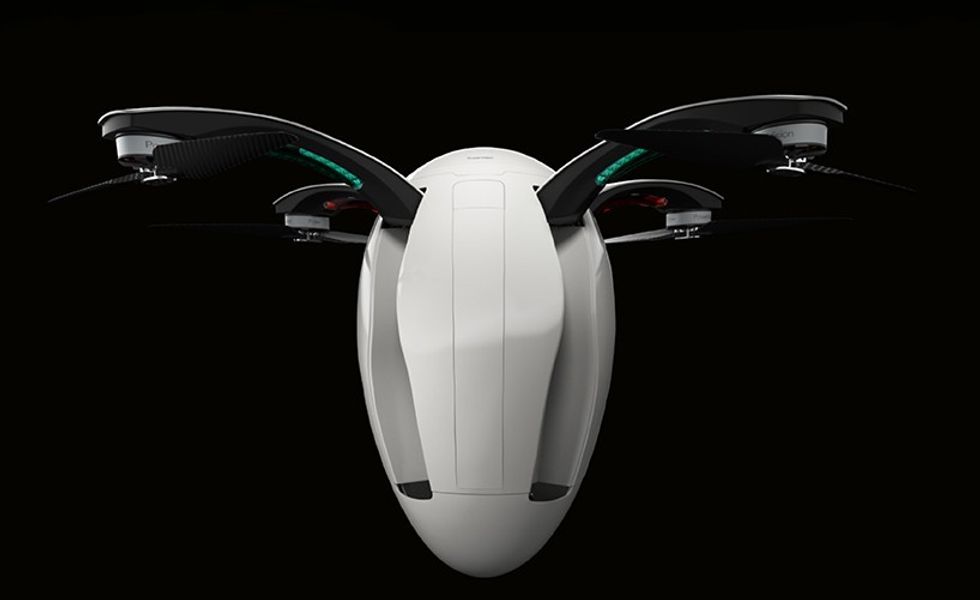 PowerEgg
PowerEgg
For someone who's been really good this year, the PowerEgg is a $1,300 drone option that will send someone off into the New Year in style. This plastic drone has four rotors that seem to "hatch" from the drone's "shell" to prepare for flight. This drone has a hi-tech video feature, 360 degree panoramic views, a 3-axis gimbal, and an impressive 3.1 mile flight radius. It stores away in a snap, but who will want to put this out-of-this-world drone to sleep? If you've got some extra money to spend this season, power up with the PowerEgg for someone who's an egg-cellent pal! See a video about the PowerEgg here before you make the purchase.
Get ready to fly into the New Year with drone delights. These gizmos will make the holidays modern and marvelous!