Like GearBrain on Facebook
Intel has acquired Moovit, the Israeli public transit app developer, for $900 million in a bid to help it develop self-driving taxis due to be used by the public in 2022.
The purchase will see Moovit remain independent, although its technology and the data it collects will be accessed by Mobileye, the Intel-owned autonomous car firm that is also based in Israel.
Read More:
Founded in 2012, Moovit currently has more than 800 million users across 3,100 cities in 102 countries, giving Intel and its Mobileye unit a trove of data to help bolster its robotaxi ambitions. Mobileye is a leader in ADAS (advanced driver-assistance systems) technology, and is used by nearly 60 million vehicles produced by 25 car manufacturers.
Intel hopes to offer self-driving cars to the public as soon as early 2022.
Intel already owned seven percent of Moovit from a previous investment round. Moovit had planned to run a new round recently, but when the coronavirus pandemic hit, the company shifted gears and sought an outright sale instead, reported Reuters.
The company had enough cash to sustain itself for a year, but as the pandemic and lockdown measures spread globally, a sale to Intel was quickly agreed upon, reportedly in just 40 days and using virtual meetings between the two firms.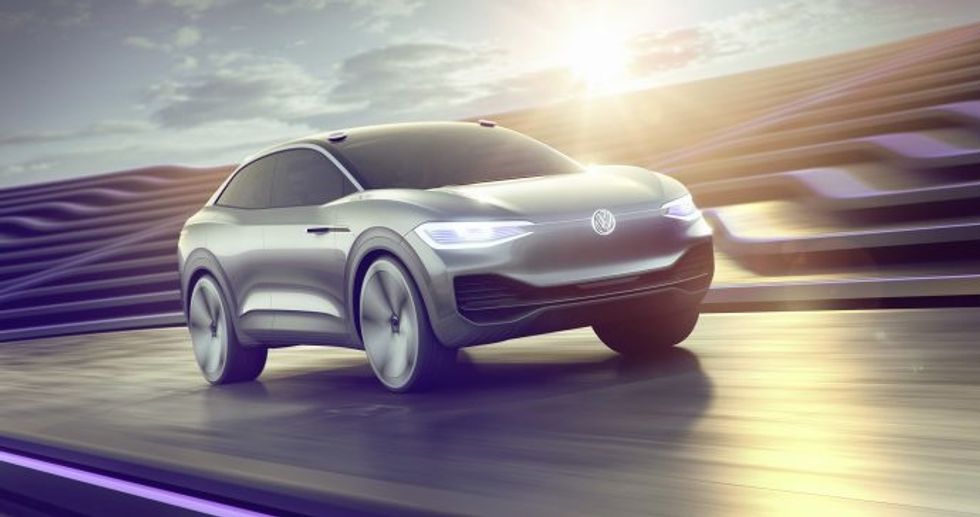 Intel has wanted to launch a driverless taxi service in with VW in 2019 VW Group
The $800 million paid by Intel is almost twice the $500 Moovit was valued at after its last funding round in 2018. It may prove a sound investment, however, as Intel believes the autonomous taxi market will be worth $160 billion by 2030.

Similar to other public transit apps like Citymapper, Moovit is used regularly by tourists and commuters, helping them with directions across multiple transport types, including bus and train routes, as well as bike paths and car-pooling options. Intel plans to use Moovit as a platform for ordering autonomous taxis, which would likely be presented as a mode of transport alongside local bus, train and bike options.
Data from the app will help Intel and Mobileye work out where to locate its robotaxis, and how to move the fleet around to help customers with their travel needs.
"Moovit's massive global user base, proprietary transportation data, global editors community, strong partnerships with key transit and mobility ecosystem partners, and highly skilled team is what makes them a great investment," said Amnon Shashua, Mobileye's CEO in a statement. "Moovit is a strong brand trusted by hundreds of millions of people globally. Moovit is a string brand trusted by hundreds of millions of people globally...we will be able to accelerate our timeline to transform the future of mobility."
Pioneer MVH1400NEX 6.2 inches B07951J34N
From Your Site Articles
Related Articles Around the Web
Like GearBrain on Facebook