Xfinity Home customers just got an early holiday gift — three additional Kwikset smart locks to choose from when adding a door lock to their service.
The locks will dovetail with Xfinity's Home Connect system, which lets customers remotely control who can — or cannot — get into their home, remotely view who has entered their home — even create automated notifications if their door has not been secured late at night, such as "At 10 p.m., notify me if my front door is unlocked."
These new locks are now part of the Works with Xfinity devices which already include the Kwikset SmartCode 914 Touchpad Deadbolt, August Lock and the Chamberlain MyQ garage controller.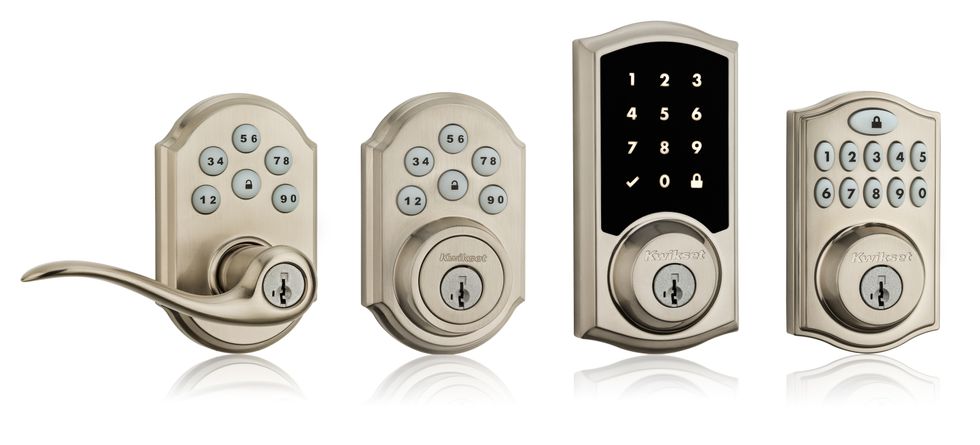 Xfinity Home customers now have four Kwikset locks to selectXfinity
Interest in smart devices, including smart locks, appear to be growing. Nearly a million smart door locks are expected to be sold before the end of 2017 — with 1.7 million projected to be sold by 2021, according to Parks Associates.
"Smart door locks are among some of the most strongly adopted smart home devices with eight percent of U.S. broadband households reporting ownership in 2017," says Brad Russell, Research Director, Parks Associates. "Smart door locks not only serve the recognized home security use case but are providing expanded value through integration with video cameras and doorbells for remote access control for everything from vacation rentals to home services and package deliveries."
The Xfinity Home mobile app isn't limited to locks — but also can be used to control other devices in the company's service including thermostats, smart cameras and security systems. Smart locks, though, are some of the first devices first time buyers tend to buy and activate in their home as it brings about an extra layer of security to their lives — an idea echoed by Xfinity Home's Neal Foster.
"For many of our customers, connected door locks can help provide peace of mind and save time during the course of their day," says Foster, vice president of product management for Xfinity Home. "With Kwikset's connected door locks and the Xfinity platform, our customers never have to turn the car around to see if the doors are locked, leave work because a child forgot their key, or run downstairs after bedtime to check to see if the doors are locked. Additionally, customers who have a video camera will be able to monitor guests or service professionals when they lock and unlock their front, back or side doors from anywhere, which provides the convenience of granting access to a guest or service professional when they can't be home."
The locks which include the Kwikset SmartCode™ 910 Deadbolt, SmartCode™ 912 Deadbolt Lever and SmartCode™ 916 Touchscreen Deadbolt are expected to be available soon, says Xfinity at company retail stores and on its website.
Also, don't forget to check out WHAT WORKS WITH XFINITY on The GearBrain, our new compatibility checker for smart home devices and systems.