Lamborghini and the Massachusetts Institute of Technology (MIT) have revealed a concept car unlike any other — one that can fix dings, scrapes and small cracks all on its own.
Resulting from a two-year partnership, the Terzo Millennio is an all-electric supercar, powered by four electric motors — one for each wheel — and features a body which uses electricity to heal itself.
Described as a supercar for "the third millennium" — hence the name — the Terzo Millennio concept uses supercapacitors instead of conventional lithium-ion batteries, delivering power to the motors more quickly and handling extra charge cycles before deteriorating.
But what's most interesting about the MIT collaboration is the car's carbon fiber body which, Lamborghini says, is intended to store energy. By running electricity through the body, the car can (theoretically, for now) detect any cracks or other small damage. If a crack is discovered, electricity from the supercapacitors is used to generate heat in the crack, sealing it back up again.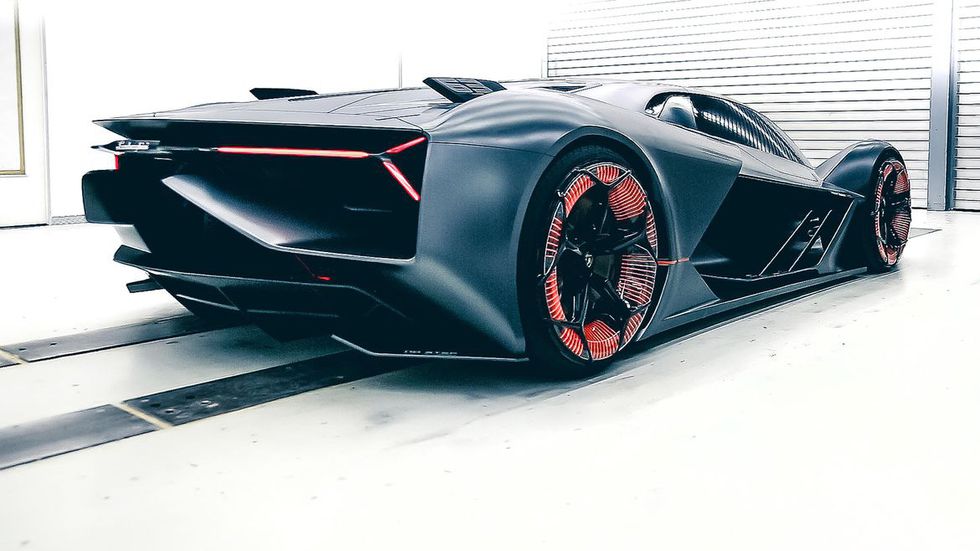 Instead of batteries the concept uses supercapacitorsLamborghini
Naturally, the concept features autonomous driving. But this being Lamborghini, the system is intended to scare the living daylights out of you, not just help with the parking. Called Piloted Driving, the system is said to lap racetracks as quickly as a professional racing driver, teaching the owner how to get the most out of the car.
This is, of course, only a concept for now and will not be arriving on dealership forecourts anytime soon. However, it is a clear message that, just like the rest of the automotive industry, even flamboyant supercar makers like Lamborghini are not immune to upcoming bans on the internal combustion engine. Electricity is Lamborghini's future as much as it is everyone else's.