It may feel like summer has only just begun, but we all know the fall, September and the new academic year are all just around the corner. This means it's time to start your back-to-school shopping.
Technology places a hugely important part in any student's education, especially when they leave the family home and head out to their own place at college for the first time. From the way they communicate, to how they take notes in place, write up course work, and relax in their downtime, technology will play a front-and-center role.
Here are our top technology picks for any student heading back to school, college or university this September:
Google Chromebook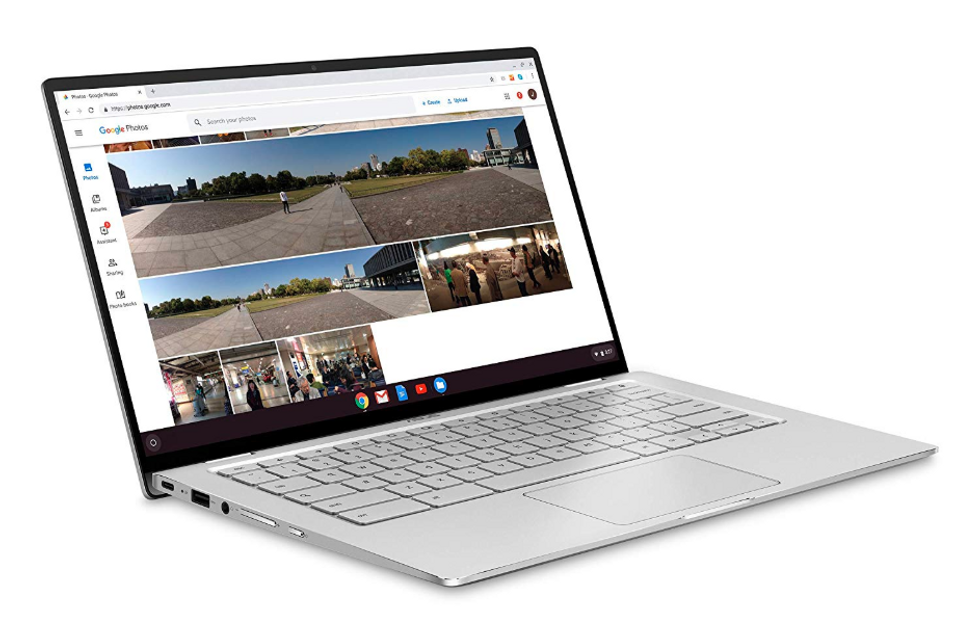 Chromebook laptops cost from under $200 to over $700Asus
We recognize most students will want a gleaming aluminum MacBook to get work done, but the $1,000-plus price tag makes even Apple's cheapest laptop a pricey proposition. Instead, we recommend a Google Chromebook.

Made by a variety of manufacturers and with prices ranging from under $200 to over $700, the Chromebooks formula is a great option for college students, no matter the budget. These laptops run an operating system built on the Google Chrome web browser, but - contrary to popular belief - they work just fine without an internet connection, like any other laptop.
The Asus Chromebook Flip C434 is a good option, with a 14-inch display, aluminium body, 10-hour battery life and $569 price tag.
For a sub-$200 option try the Acer CB3-431 Chromebook 14, while the star of the Chromebook family is Google's own Pixelbook, which costs just shy of $1,000.
Apple iPad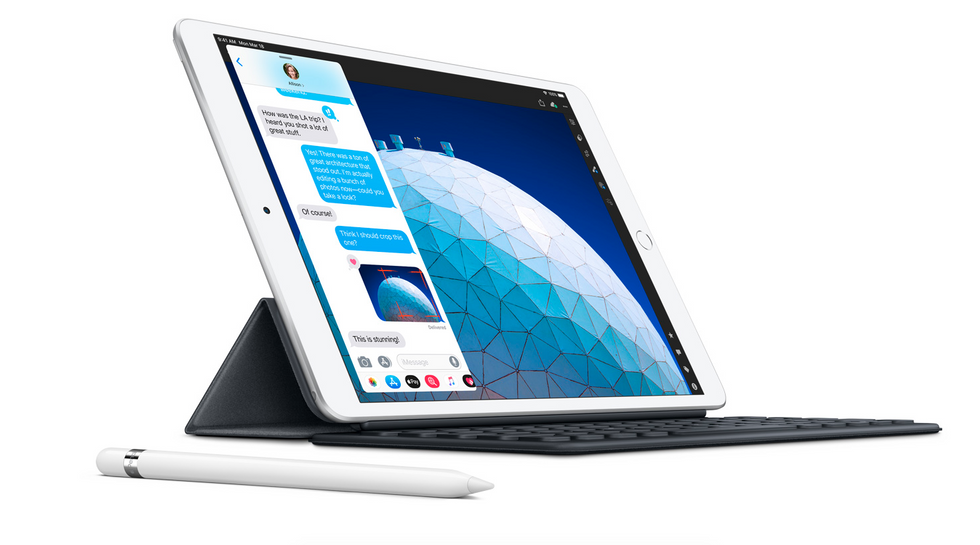 The latest iPad Air works with Apple's keyboard folio case and Apple Pencil stylusApple
If you already have a laptop, or plan to take a desktop to college and are looking for something smaller, try the Apple iPad. In previous years we would have suggested the 11-inch iPad Pro, along with its keyboard folio case and the Apple Pencil stylus.

But Apple now sells the new iPad Air, which is also compatible with Apple's keyboard case and Pencil. The Air costs from $499 compared to the Pro's $799, and should be all the tablet most students need - unless you plan on using Lightroom or Photoshop for iOS regularly, then we'd recommend splashing out on the Pro.
All current iPads will get updated to iPad OS this fall, which gives the tablet more laptop-like features, such as a fully-fledged Files app (like Finder on the Mac) and a computer-replacing identity all of its own.
Backup drive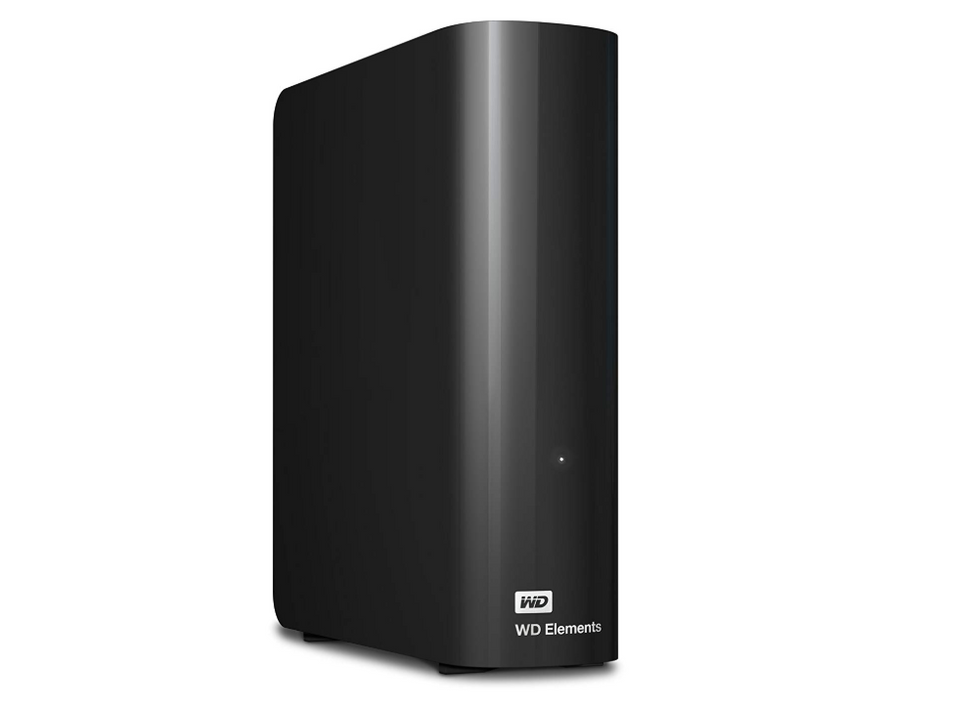 This 4TB drive costs $110Western Digital
Apple and Google both have solid online backup services, but for peace of mind you can't beat the extra layer of redundancy offered by an external hard drive.

We recommend you buy a drive with at least 1TB of storage (that's 1,000GB), buy more is always better. A 2TB portable drive from Seagate costs just $60, or you cam get a 1TB drive from Toshiba for just $40.
If you need a lot more storage - perhaps you are a student of video production this 6TB Western Digital drive is the one for you, and was recently reduced from $190 to $110.
Power bank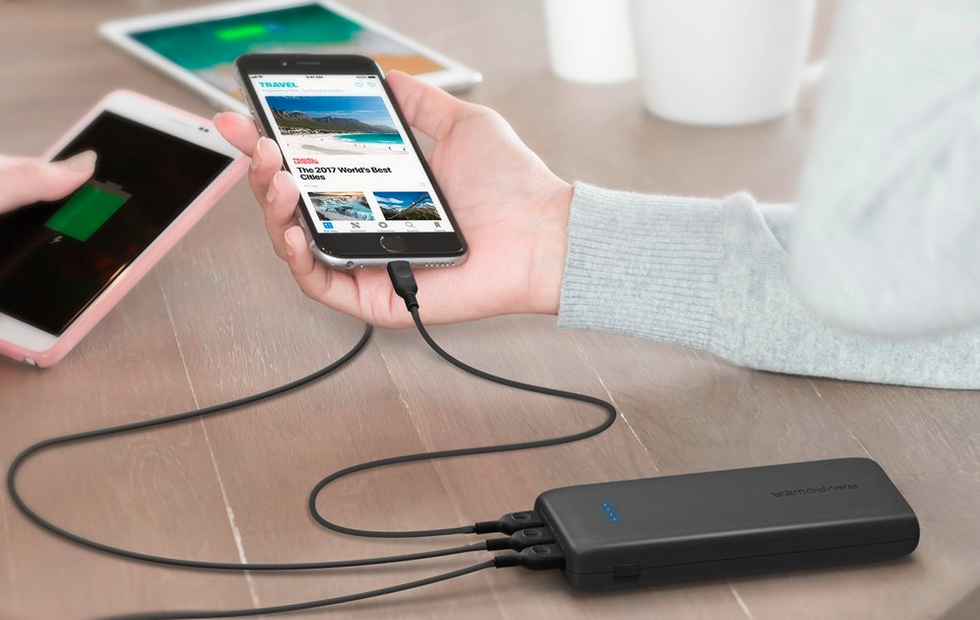 Larger power banks can charge several devices at once - even laptops RAVPower
No matter how smart they are, smartphones still offer poor battery life, barely stumbling through a single day before running out. Until there is some kind of chemical revolution, your best bet is to buy a power bank, also known as a portable battery.

These vary greatly in size, with more money getting you a large capacity battery capable of charging more devices, more times. But a larger capacity battery also weighs significantly more than a small one, so you'll want to strike a balance between capacity and weight, especially if you intend to carry the battery with you most days.
We would recommend getting a power bank with a capacity of between 15,000 and 20,000 mAh, for around $30 to $50. Battery packs with USB-C charging cost more, but these can also be used to power USB-C laptops like MacBooks.
For much more on power banks - including a selection of our favorites - see this article.
Bluetooth speaker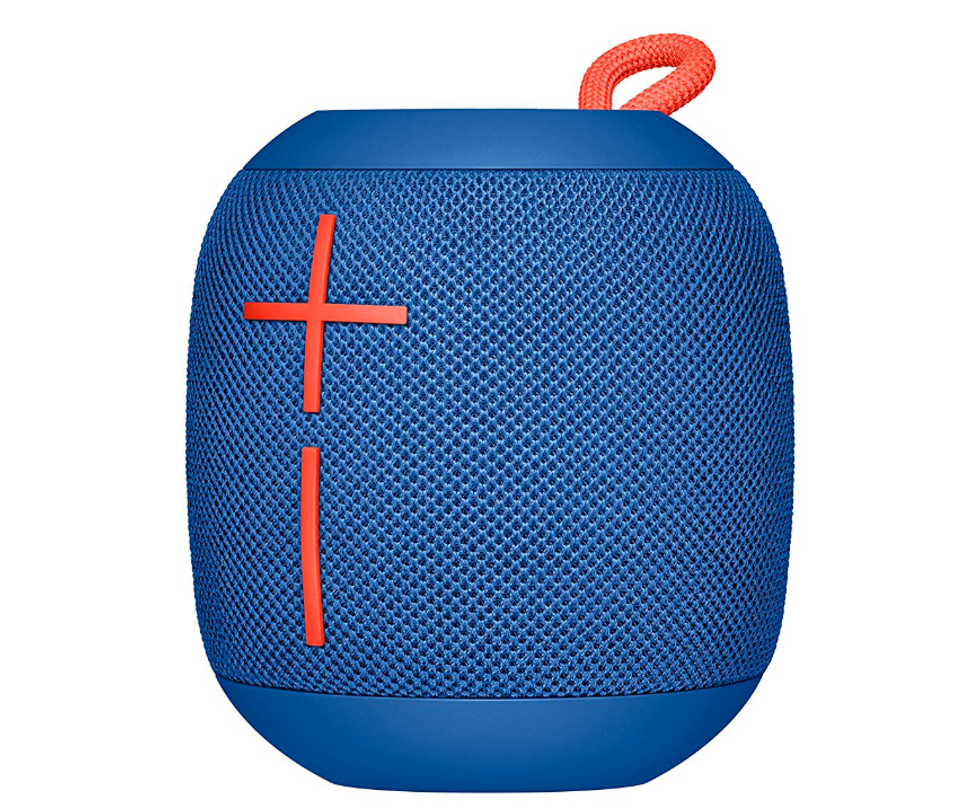 The Wonderboom is a powerful but compact - and waterproof - Bluetooth speaker Ultimate Ears
For entertainment in your dorm room - or anywhere, really - a battery-powered Bluetooth speaker comes highly recommended. The Ultimate Ears Wonderboom is hard to beat, costing just $50 and being compact but with great sound. The speaker is also waterproof, so can be taken to the beach or pool party without risk of being damaged. The speaker has a 10-hour battery life, and even floats - so if you do drop it in the pool, you can get it back easily. If you have the space (and budget) yo can pick up a two-pack of Wonderbooms for $90; they can then be synced together to create a stereo pair, producing true left and right channels for your music.

Bose Noise Cancelling Headphones 700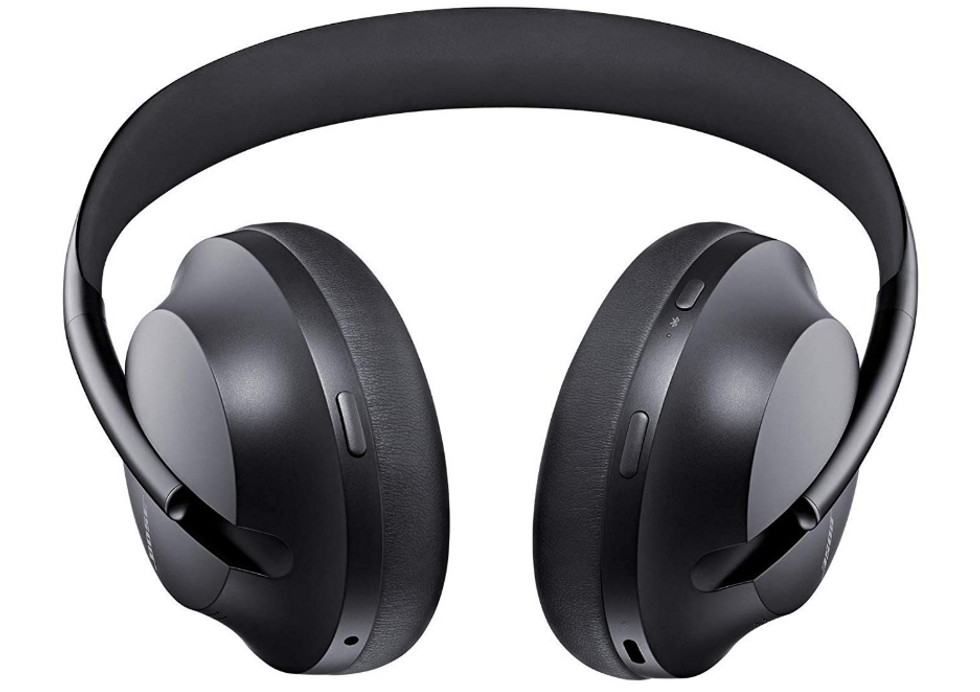 The new Noice Cancelling Headphones 700 cost $400Bose
Brand new and a replacement to the former kings of noise cancelling, the Headphones 700 by Bose cost a hefty $400, $50 more than their QC35 predecessors.

Coming three years after the QC35, the Headphones 700 are wireless, have a battery life of 20 hours, sport a new design, can be connected to two Bluetooth devices at once, and work with whichever voice assistant you use on your smartphone.
Air Unleashed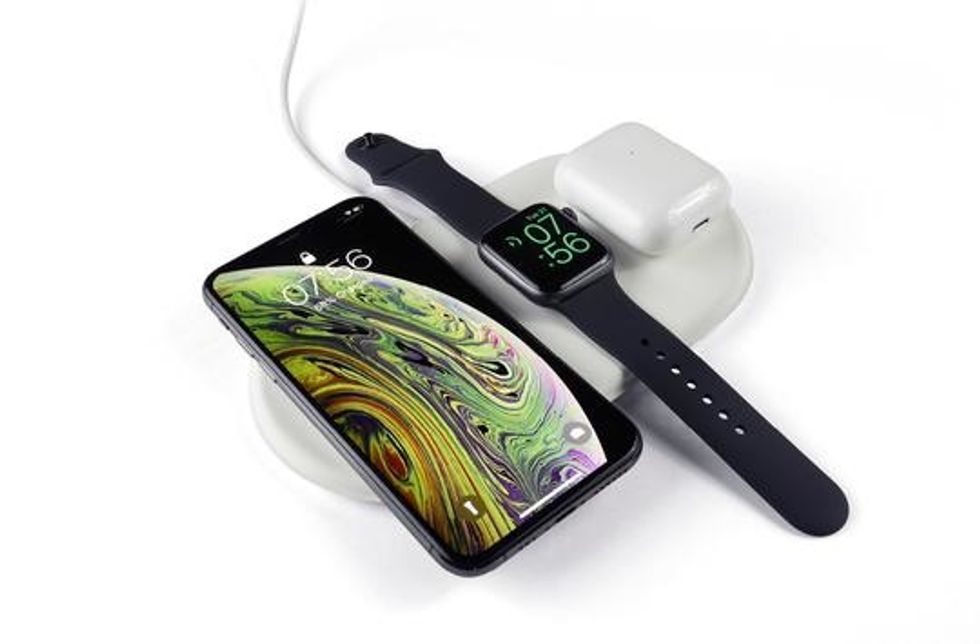 Charge three devices wirelessly and at onceAirUnleashed
Apple famously failed to bring the AirPower wireless charging pad to market. But that doesn't mean you can't buy a device which charges an iPhone, Apple Watch and AirPods all at once, and while using just one power outlet.

Step forward the $99 Air Unleashed. This leather-clad device looks just like Apple's AirPower, only it actually works. It is also on sale right now, and is compatible with all models of Apple Watch (aside from the very first). The only downside is you have to provide your own QuickCharge wall plug, as it does not come with one.
For any Apple fans moving into a college dorm room, this will make for a hugely convenient way to charge your devices every night.
Smart TV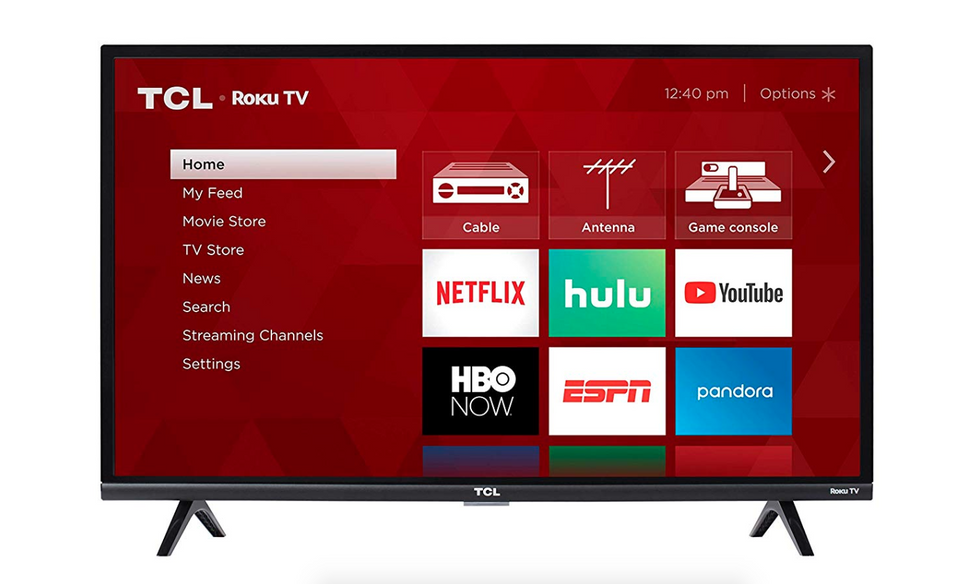 Smart televisions are now comfortably under $200TCL
Television prices have fallen massively in recent years, with you now able to pick up a Full HD smart TV for under $200. This 32-inch model from TCL costs just $150, and comes with Roku software for accessing on-demand services like Netflix, YouTube, Hulu and HBO.

Up the budget and - if your dorm room has the space - then this 50-inch Ultra HD television from Toshiba costs just $330.

USB-C dongle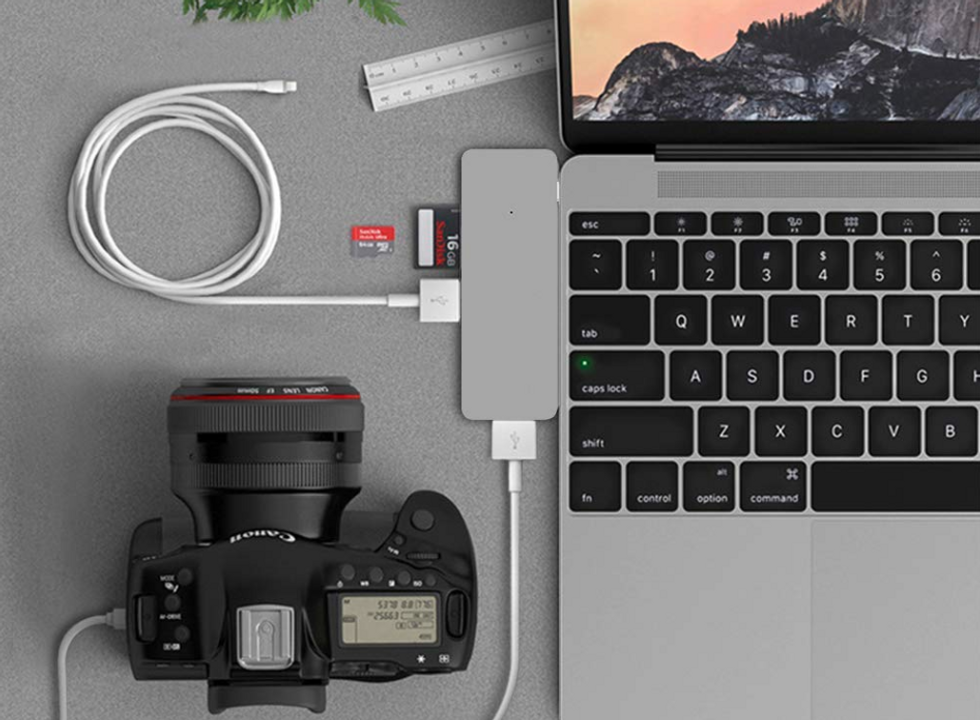 Dongles like this are needed to plug everything into modern laptopsUlbre
Modern laptops with USB-C ports (like all recent MacBooks) will often require a dongle to accept SD cards or connect to a television or monitor. Basically, until USB-C becomes commonplace on all devices, you'll need a dongle.
There are many options to choose from, but this $40 dongle by Ulbre and available on Amazon represents good value for money. It plugs into one USB-C port and accepts two USB 3.0 devices, SD and microSD cards, an HDMI cable, and provides a USB-C port to replace the one it takes up.
How To Create Smart Dorm Room - GearBrain TV Introduction www.youtube.com