Summer is behind us, and along with plenty of fun under the sun over, there's an upcoming school year upon us. And with this year, we expect technology to play a bigger role in learning, particularly as the pandemic changed the course of teaching from classroom to kitchen table last year. Thankfully, the 2021-22 school year should be closer to "normal," but that doesn't mean technology will take a back seat.
These 9 tech items below comprise some of the base level technology high school and college-age students are considering must-haves this year. If you are the parent of a student who'd benefit from some tech gear and want to get a jumpstart on the school year, or you're a student yourself, check out these products. They will make school more productive this year.
Apple MacBook Pro (13-inch, M1, 2020)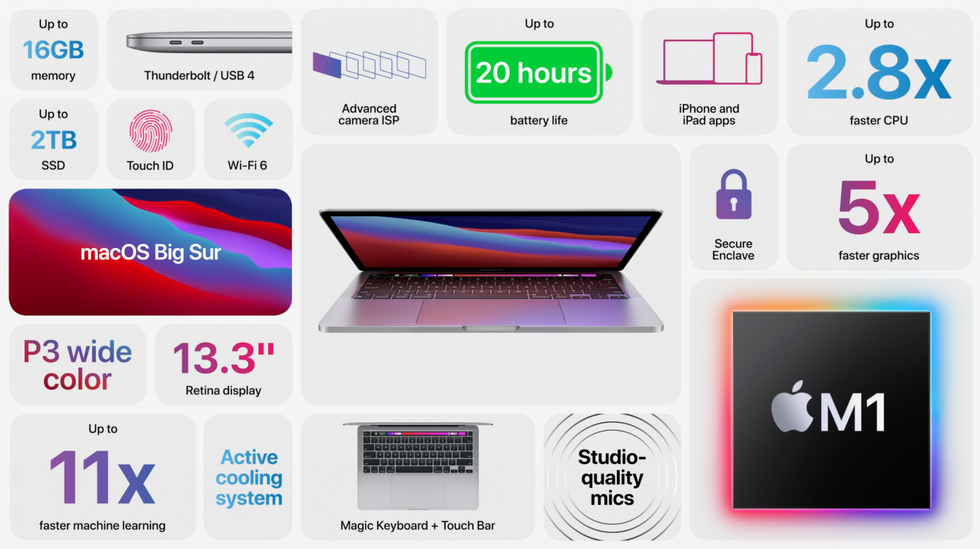 Features of the new MacBook Pro with M1 chip Apple
The Apple MacBook Pro with a 13-inch Retina display is the perfect on-the-go (or stay-at-home) machine for classroom notes, after-school studies, and everything in-between. Super speedy and more powerful than ever, along with an impressive battery life, the MacBook Pro notebook operates on a unique chip (M1), making the device astonishingly efficient.

Sleek and stylish, in silver or "space gray," the lightweight MacBook Pro is remarkably responsive, full of memory and storage space, and securely protects your personal data. Starting at $1299.00, it's an investment, but well worth it, especially when it comes to school. The MacBook Pro also comes in a 16-inch version.
Lenovo Smart Tab M10 FHD Plus with Google Assistant (2nd Gen)
Tablets are super convent for students, keeping them up to speed with their schoolwork or on top of the latest "binge-worthy" television series. The Lenovo Smart Tab M10 FHD Plus with Google Assistant (2nd Gen) is a modern machine any student will love, with a large display screen, whip-fast Wi-Fi speed, and MediaTek octa-core processing.
Whether they're studying or streaming, this education/entertainment tablet for students is not only useful, but universal. Google Assistant allows for voice operating commands and the facial-recognition login keeps things private and protected. GearBrain reviewed this product; check out our write-up, pros, cons, and overall assessment of the Lenovo Smart Tab M10 FHD Plus with Google Assistant.
Samsung T5 backup drive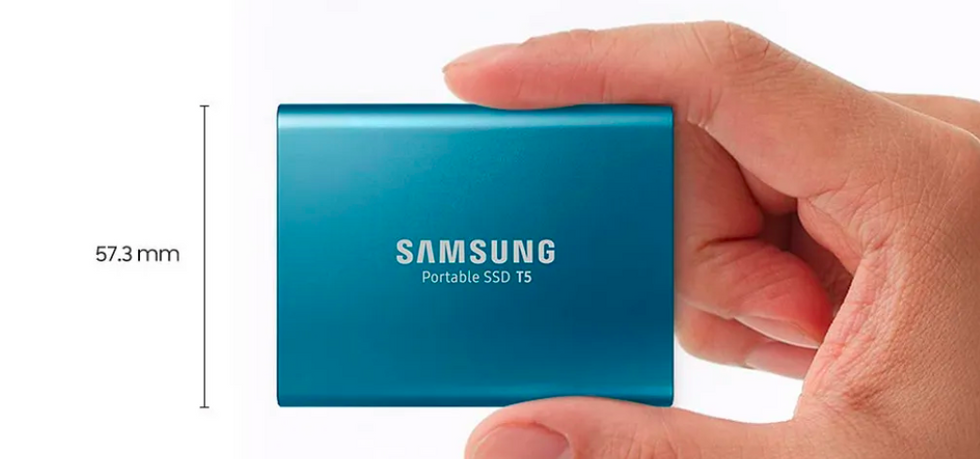 The Samsung Portable SSD T5 is $169.99 for the 1TB versionSamsung
Having a backup drive makes a lot of sense while in school, ensuring you have a place to store that important research paper, or a project you're working on that you just don't want to lose — no matter what. There's a lot to consider when picking a backup drive, but we do think one of the smallest, and most portable, is the Samsung Portable SSD T5. You can pick up a 1TB version for just $169.99 or spring for 2TB (which we honestly don't think you'll need for school reasons) for $299.99.
Anker PowerCore 20100 power bank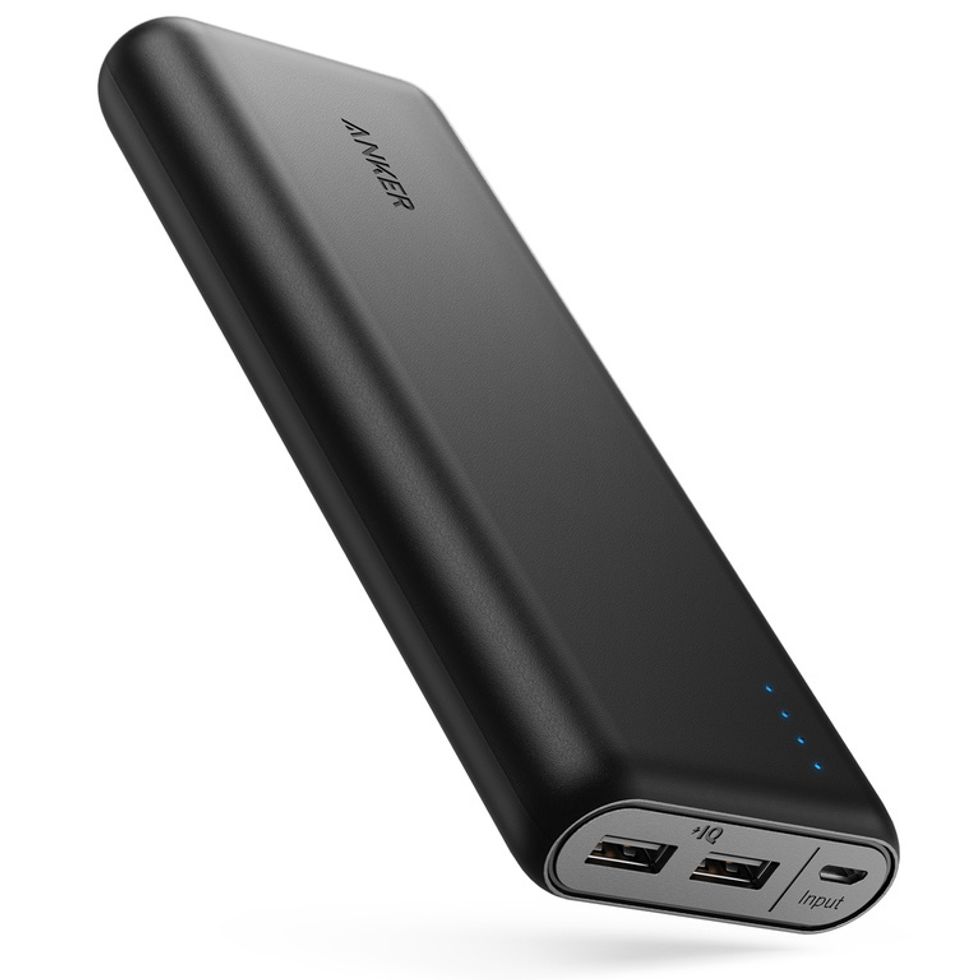 The Anker PowerCore 20100 power bank can charge your smartphone seven times and an iPad twice.Anker
When it comes to an extra boost, a power bank is almost a necessity. You can use it to charge your smartphone, laptop — or any device that needs a charge. Deciding on what you need means considering your surroundings. We're big fans of ToughTested's line of solar batteries, which can also be charged the regular way, by plugging it into an outlet, as well. But for dorm room life, you probably don't need something that rugged.
The Anker line of power bank are great backups. The Anker PowerCore 20100 is more than enough juice, 20,100 mAh, to get your smartphone up and running seven times over, and an iPad two times. You're not going to need that over a day on campus, but you can be a friend and offer someone else a boost — there are two charging ports on the device. And you'll pay just $49.99 for the entire set-up.
JBL Charge 5

What's a college kid's dorm room without a decent sound system? And for the students still at home, they need some time off from studying to listen to their favorite songs too. The JBL Charge 5 is a waterproof, portable small speaker, which provides powerful sound despite its petite size. Wireless Bluetooth streaming can connect to 2 smartphones or tablets at a time.
With 20 hours of battery life and a built-in power bank, the entertainment won't end abruptly. Of course, we want our students to succeed in school, but a break for a good beat now and then is the perfect way to decompress. The JBL Charge comes in 6 different colors/patterns to match any dorm room décor or a student's signature shade. (Use The GearBrain to find the right color JBL Charge 5 Speaker for your dorm room.)
Wireless Earbuds - Apple Airpods Pro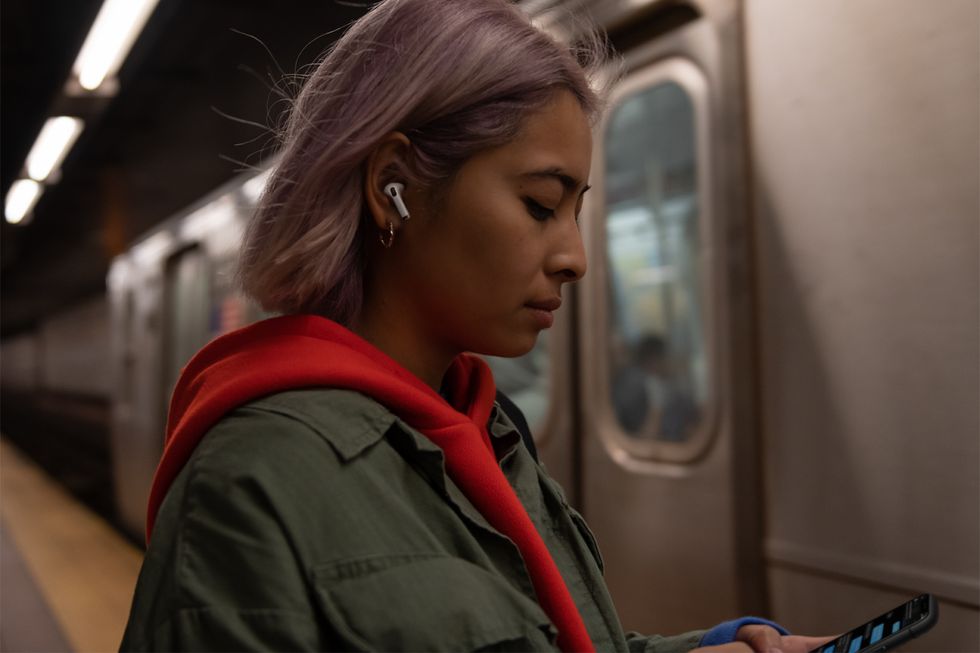 Compact AirPods Pro offer excellent noice cancelling Apple
A nice set of in-ear headphones is a student's personal getaway, where they can drown out school stressors with soothing sounds or time-off tunes. The Bluetooth-connected Apple Airpods Pro are waterproof and wireless, with active noise cancellation, delivering a crisp, clear sound. Choose the transparency mode to hear outside sounds for safety on campus or curiosity about nearby conversations.
Cute and comfortable, with a customizable, tapered design, and three size options for in-ear silicone tips, students can wear these earbuds all day without cramping their style. You can even get them personalized with an emoji, numbers, or text (no additional charge), which makes for a great gift idea, and they come with a wireless charging case.
Skullcandy Crusher Active Noise Cancelling Headphones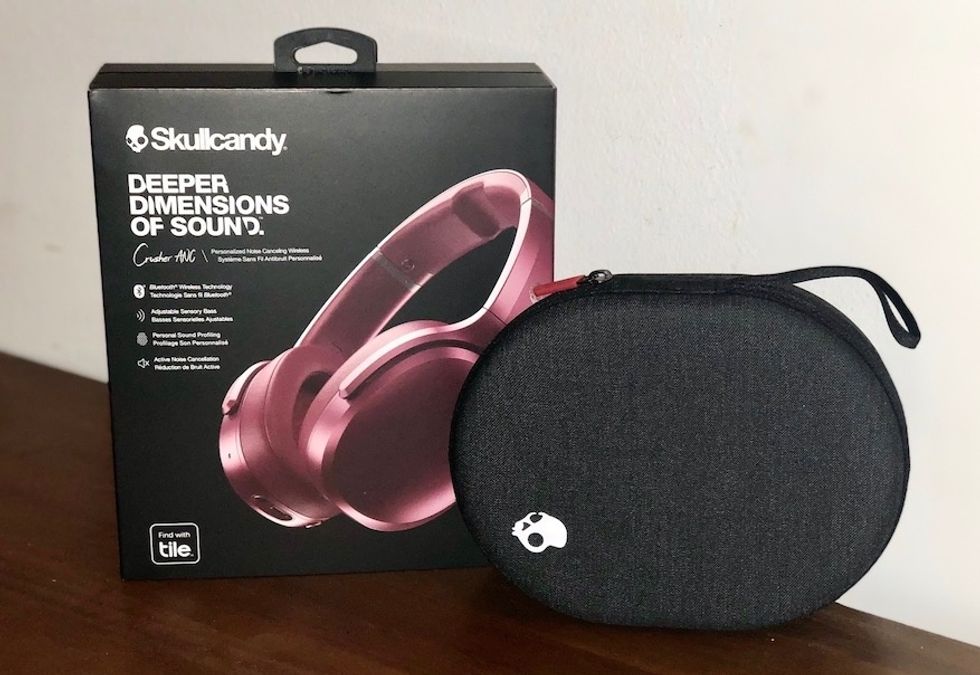 The Skullcandy Crusher ANC headphones hold 24 hours of battery charge, and a Tile tracker built insideGearBrain
It's hard to believe we finally feel this way, but we do — we've turned our Bose headphones over for the Skullcandy Crusher ANC headphones. Time and time again, these are the ones we want for listening to music, watching news, or just blotting out ambient sound as we crack through our latest story.

At $319.99, the headphones are not budget-friendly. But they're great. They connect both over Bluetooth and through a cable if you want, and have an adjustable sensory bass (which you really do feel). They hold 24 hours of battery charge, and have a Rapid Charge option, and keenly there's a Tile tracker built inside — which means if you leave these in the library, you can find them again.
Logitech C922 Webcam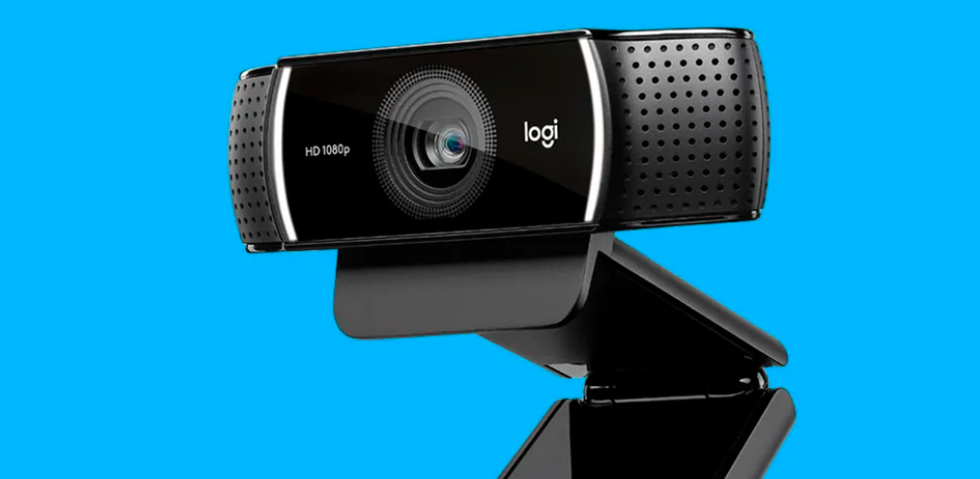 The Logitech C922 webcam works with both Mac and PC computersLogitech
If 2020 is anything, it's the year of the webcam. And this school year, it's going to be near impossible to join up with classes without one. Most computers, it's true, have a camera built inside. But a webcam adds that little bit extra, the ability to know you're being seen at your best, perhaps even a little bit less exhausted after an all-nighter as you join your fellow students in a discussion.

There are a lot of considerations, and many webcams to consider, but we're pretty fond of the Logitech C922, which works with both both PC and Mac computers, and clips easily to your device. There's autofocus, a built-in stereo microphone and even a tripod. Expect to pay anywhere from $115 to about $139 for this device, which — as you can imagine — is a popular item.
Air Monitor - Coway Airmega 150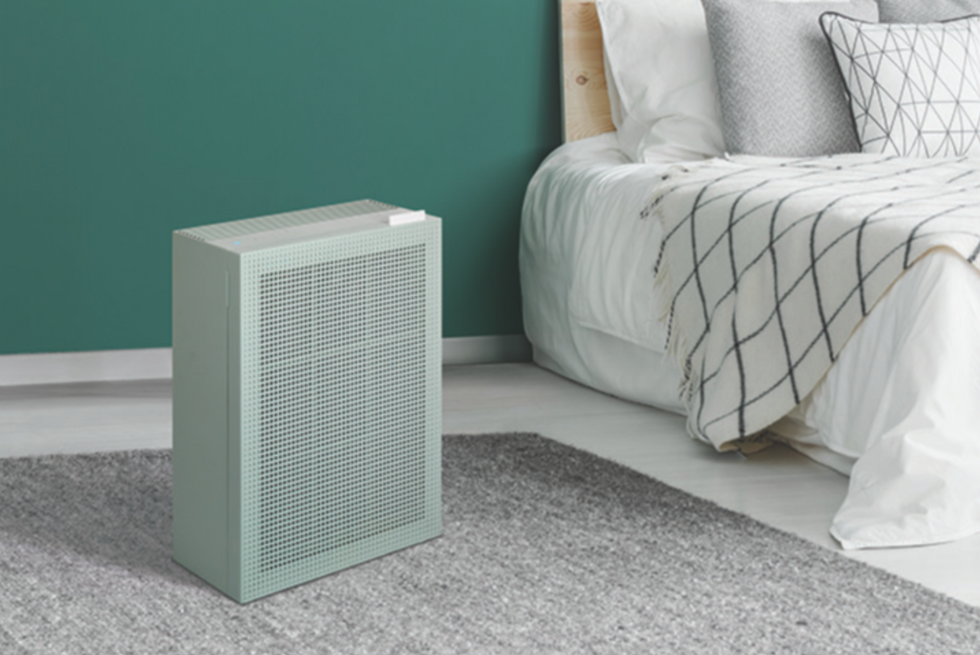 The Coway Airmega 150 air purifier Coway
The Coway Airmega 150 is an air purifier with a 3-stage filtration system including a HEPA filter, and real-time monitor in one, ideal for small rooms. The device is intuitive and easy to install and use, and students know when it's time for a filter change thanks to clear indicators which alert them as necessary.
The Coway Airmega 150 is automized, adjusting to the surrounding air quality and conditions. It is compact yet provides considerable coverage – up to 214 square feet.
Students can feel secure that airborne particles, viruses and bacteria, pollutants, odors, dust mites, and the like will be filtered from their living space, keeping things fresh and clean, leading to a healthier lifestyle. It's too bad late-night pizzas and 6-packs can't be filtered away. GearBrain's recent review of the Coway Airmega 150 provides a deeper dive into the device.
Check out The GearBrain, our compatibility find engine to see the other compatible products that work with your smart devices for school as well as Google Assistant and Amazon Alexa enabled devices.
The GearBrain, First Compatibility Find Engine for Smart Devices www.youtube.com