Millions of students are heading off to college, or some semblance if it between virtual learning and in-person classes. With online education almost a certainty in every college students life this fall, technology has never played a bigger role.
These 9 devices comprise some of the base level technology students will want, whether they're heading off to live in a social-distanced dormitory or staying at home to start the year online.
From a laptop to a charger, a bluetooth speaker to a webcam, every one of these won't be necessary for every student. But we know they can enhance the online learning many students will be engaging in this year.
Google Pixelbook Go Chromebook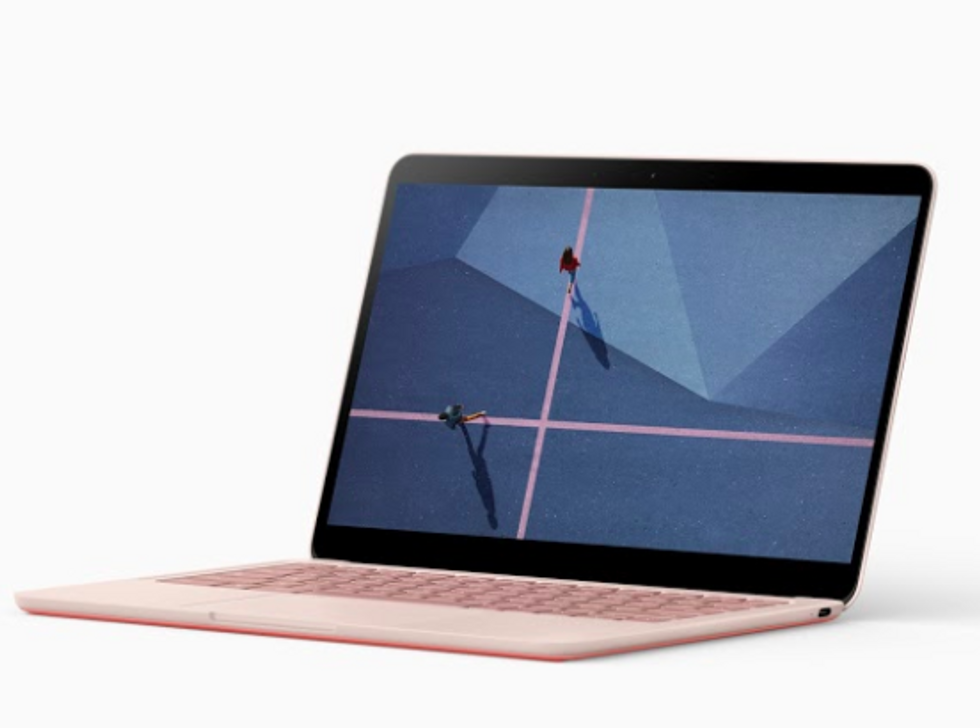 The Google PixelBook Go includes a 1080p webcam and a 12-hour battery.Google
The new Google PixelBook Go is a solid Chromebook for heading back to school. It's a budget laptop at a fair price of $649, and includes a 12-hour battery, dual speakers, a feature called Hush Keys which makes the keyboard ultra quiet, and a 1080p webcam.

The new Pixelbook Go also comes in two colors, both black and a very (very) light pink, plus Google Assistant is baked inside. Microsoft also just made Minecraft: Education Edition available on Chromebooks, so for those of you who play, you're set.
Apple iPad Pro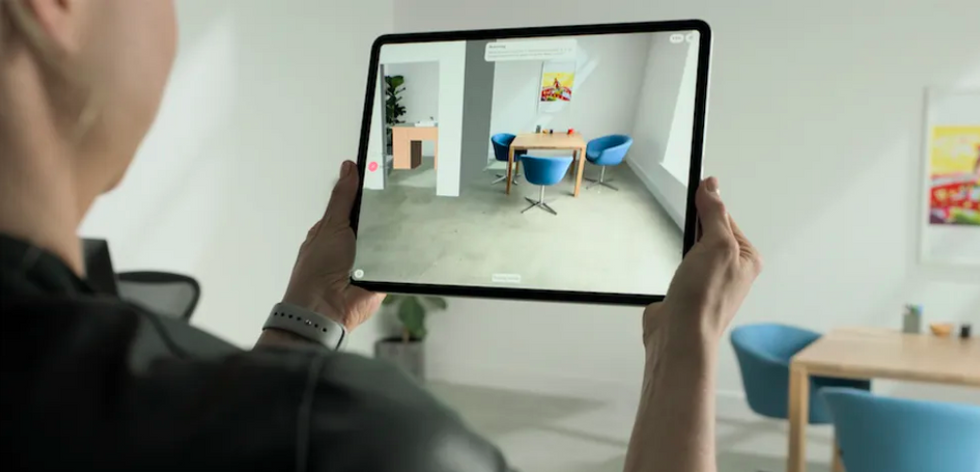 The new Apple iPad Pro supports Multi-Touch gestures, and has two cameras plus five microphonesApple
The new iPad Pro is so singularly studded with features, it can easily double as your next laptop. There are two sizes, an 11-inch and as 12.9-inch, but we're eyeing the smaller one here which has Multi-Touch gestures, two cameras (a 12MP wide camera and a 10 MP ultra wide camera) and five (yes five) microphones.

Priced at $799, the iPad Pro also has an A12Z Bionic Chip which supports designing in 3D design, and video editing in 4K. The battery holds 10 hours, plus you can spring for the new Magic Keyboard to turn it into a true laptop machine.
Samsung T5 backup drive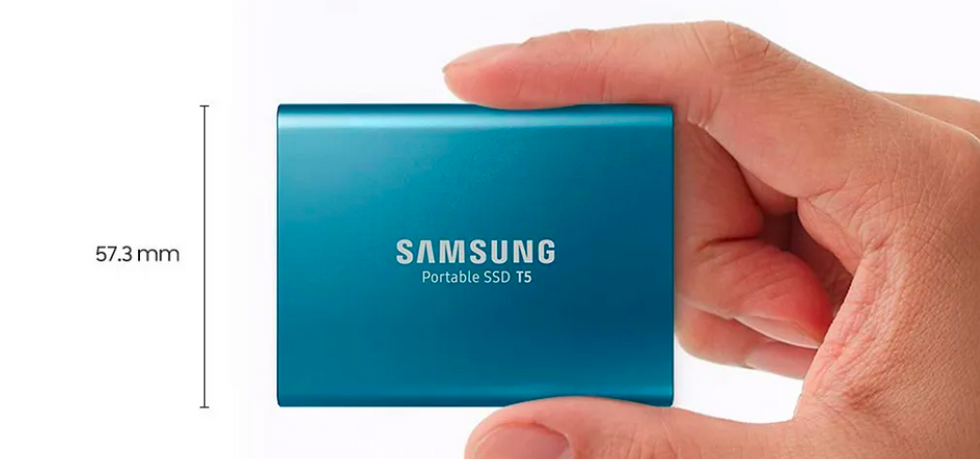 The Samsung Portable SSD T5 is $169.99 for the 1TB versionSamsung
Having a backup drive makes a lot of sense while in school, ensuring you have a place to store that important research paper, or a project you're working on that you just don't want to lose — no matter what. There's a lot to consider when picking a backup drive, but we do think one of the smallest, and most portable, is the Samsung Portable SSD T5. You can pick up a 1TB version for just $169.99 or spring for 2TB (which we honestly don't think you'll need for school reasons) for $299.99.
Anker PowerCore 20100 power bank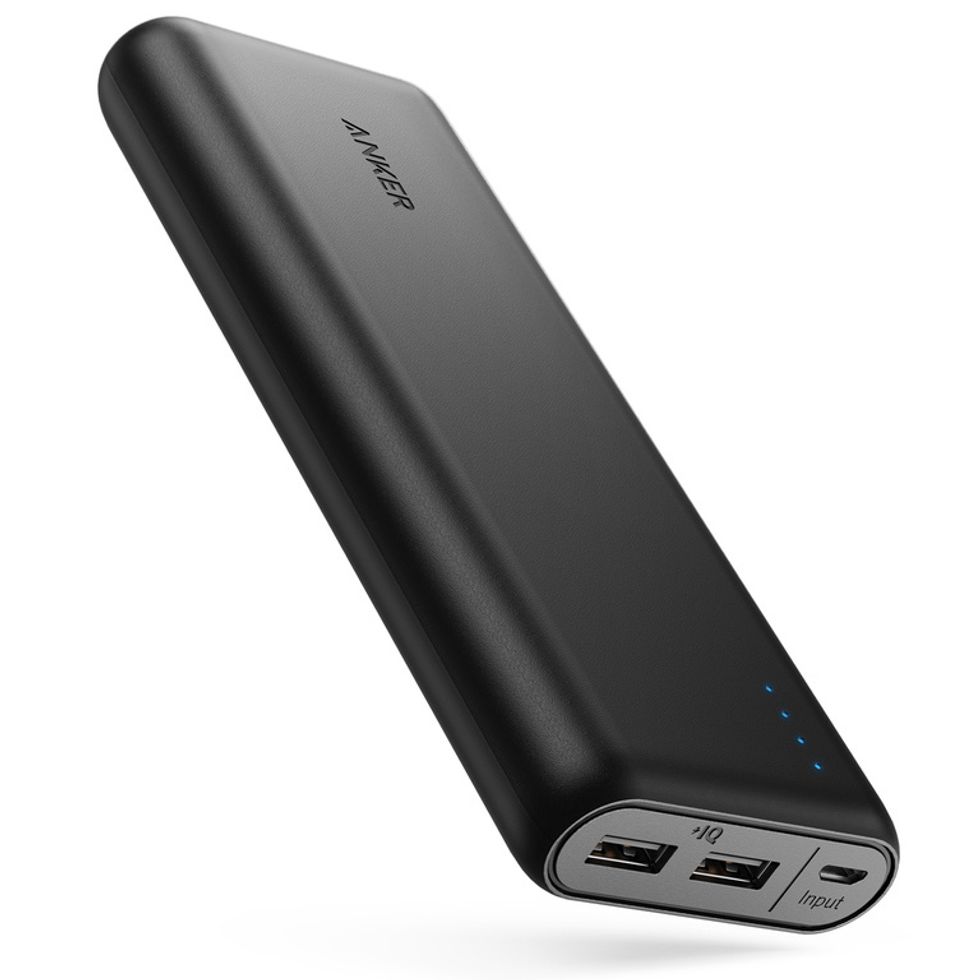 The Anker PowerCore 20100 power bank can charge your smartphone seven times and an iPad twice.Anker
When it comes to an extra boost, a power bank is almost a necessity. You can use it to charge your smartphone, laptop — or any device that needs a charge. Deciding on what you need means considering your surroundings. We're big fans of ToughTested's line of solar batteries, which can also be charged the regular way, by plugging it into an outlet, as well. But for dorm room life, you probably don't need something that rugged.
The Anker line of power bank are great backups. The Anker PowerCore 20100 is more than enough juice, 20,100 mAh, to get your smartphone up and running seven times over, and an iPad two times. You're not going to need that over a day on campus, but you can be a friend and offer someone else a boost — there are two charging ports on the device. And you'll pay just $45.99 for the entire set-up.
Ultimate Ears Boom 3 Bluetooth speaker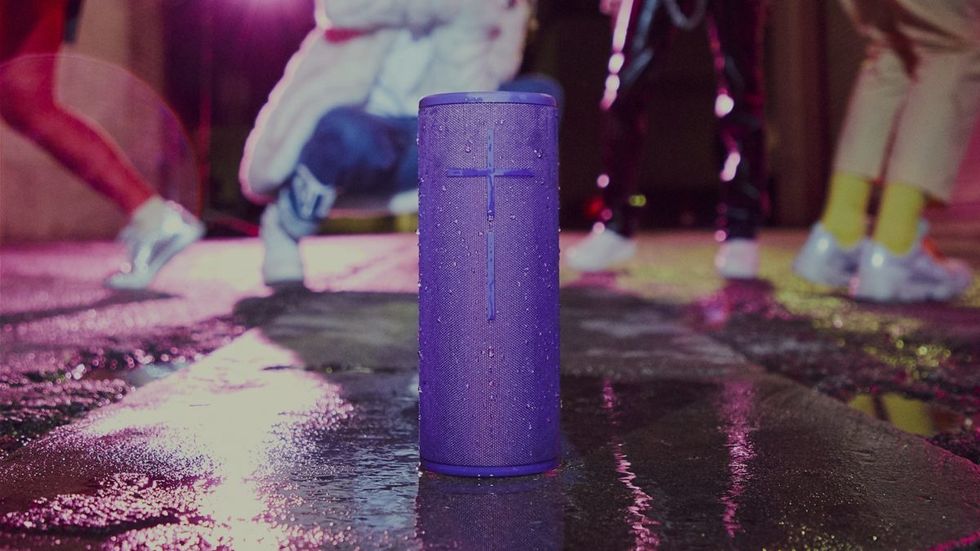 The Ultimate Ears Boom 3 connects over Bluetooth and has 15 hours of battery lifeUltimate Ears
A Bluetooth speaker is a dorm room necessity — you're going to tire, trust us, from listening to music played over your laptop speakers. (We don't care how good they are.) There are tons of Bluetooth options out there for any budget.

We think the Ultimate Ears Boom 3 is a good option at $150, which has 15 hours of battery life. We like the design (it takes up little desk space) plus it renders 360-degree sound, and has one button to control playing, pausing, and skipping to the next track.
If you can spring for a bit more, the Sonos Move for $399 is a great option, connecting over Wi-Fi and Bluetooth, and able to access Apple AirPlay2, Amazon Alexa and Google Assistant. You can also take this speaker outside if you have some social distancing studying in mind.
Skullcandy Crusher Active Noise Cancelling Headphones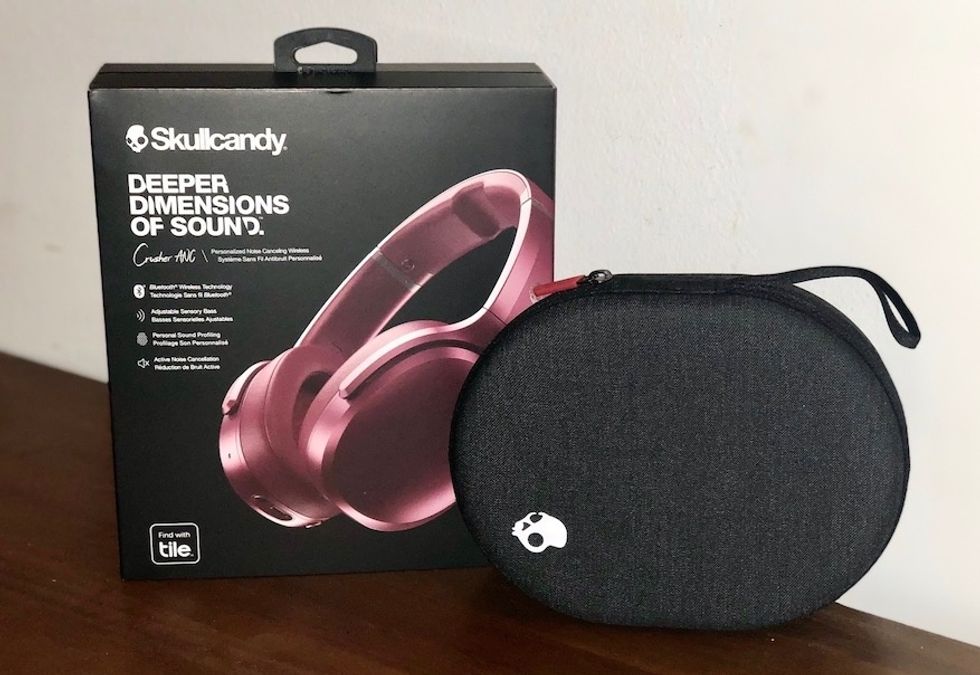 The Skullcandy Crusher ANC headphones hold 24 hours of battery charge, and a Tile tracker built insideGearBrain
It's hard to believe we finally feel this way, but we do — we've turned our Bose headphones over for the Skullcandy Crusher ANC headphones. Time and time again, these are the ones we want for listening to music, watching news, or just blotting out ambient sound as we crack through our latest story.

At $319.99, the headphones are not budget-friendly. But they're great. They connect both over Bluetooth and through a cable if you want, and have an adjustable sensory bass (which you really do feel). They hold 24 hours of battery charge, and have a Rapid Charge option, and keenly there's a Tile tracker built inside — which means if you leave these in the library, you can find them again.
Logitech C922 Webcam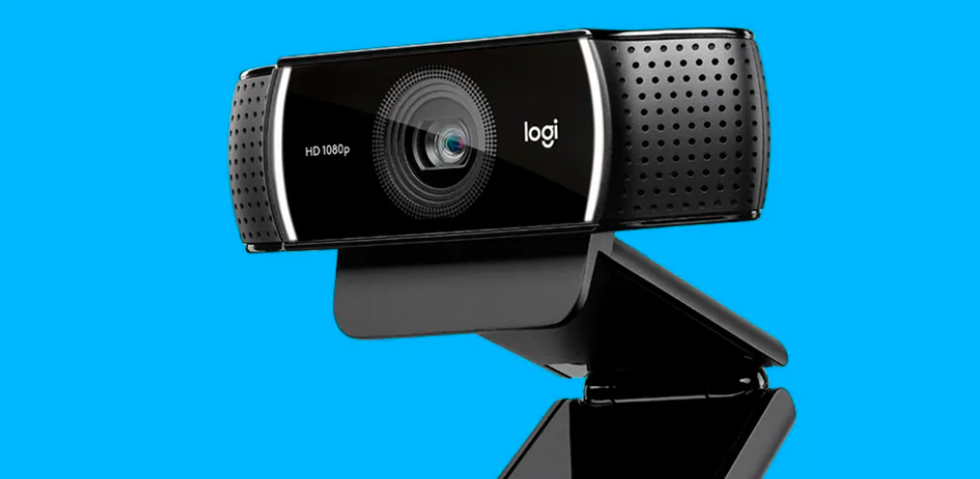 The Logitech C922 webcam works with both Mac and PC computersLogitech
If 2020 is anything, it's the year of the webcam. And this school year, it's going to be near impossible to join up with classes without one. Most computers, it's true, have a camera built inside. But a webcam adds that little bit extra, the ability to know you're being seen at your best, perhaps even a little bit less exhausted after an all-nighter as you join your fellow students in a discussion.

There are a lot of considerations, and many webcams to consider, but we're pretty fond of the Logitech C922, which works with both both PC and Mac computers, and clips easily to your device. There's autofocus, a built-in stereo microphone and even a tripod. Expect to pay anywhere from $115 to about $139 for this device, which — as you can imagine — is a popular item.
HyperDrive USB C adapter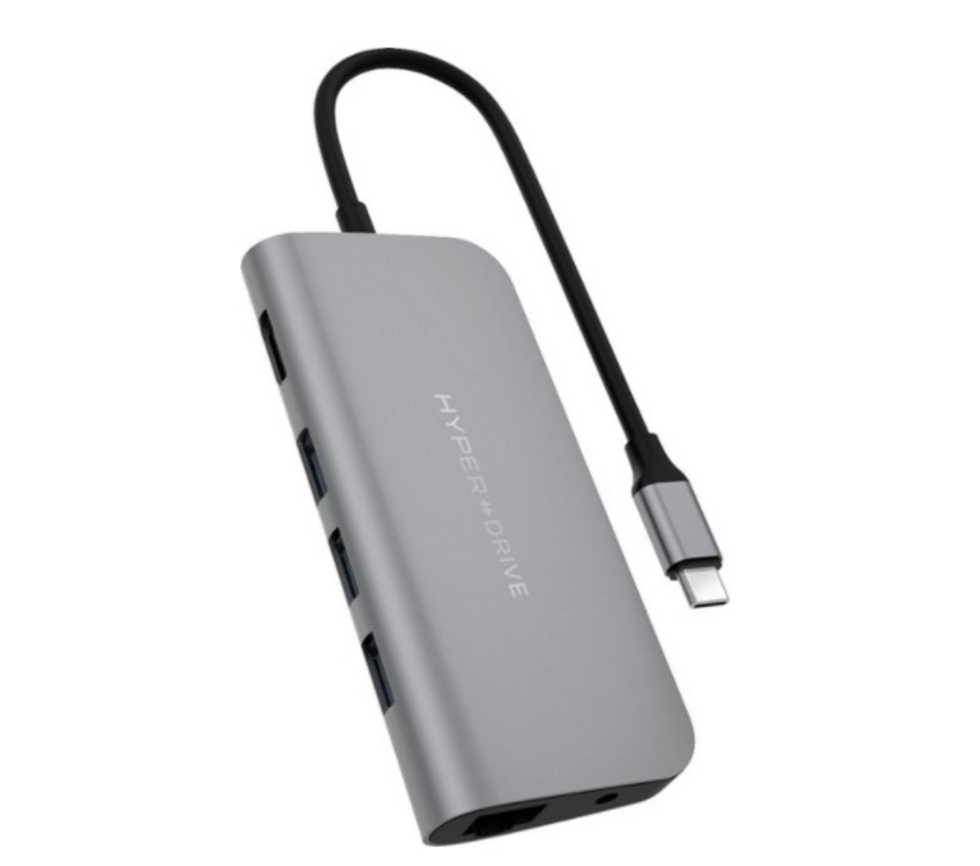 The HyperDrive 9-port USB-C hub gives you nine ports, including an HDMI and three USB Type A ports.HyperDrive
If you're buying a new laptop, chances are many of them are using USB-C ports only. That means for peripherals, you're going to need an adapter that can connect your USB-A, HDMI or other kind of device to your computer.

We do like the Satechi Aluminum USB-C adapter which plugs into one USB-C port and then gives you a USB 3.0 port, a 4K HDMI option, a USB-C power delivery, and a micro SD card slot. You can get one for just $64.95. Or consider the HyperDrive 9-port USB-C hub which works with both Mac, Windows and USB-C devices and through one USB-C port, gives you three USB 3.1 Type A ports, a USB-C port, an HDMI port, a Gigabit Ethernet port, and microSD and SD card readers. It's well-reviewed and priced right now at $79.99.
Coway Airmega air purifier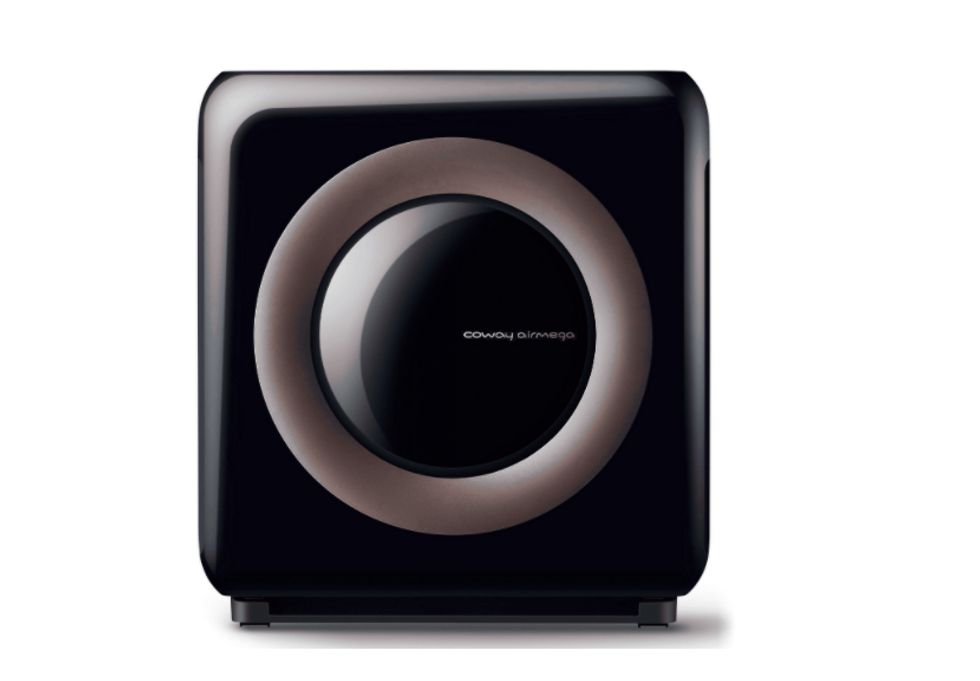 Coway Airmega air purifier is quiet, has a HEPA filter, and priced fairly around $200Coway
An air purifier is never a wrong move for your living space. And because we know this is the main question you're asking: The research is still out on whether air purifiers will make an impact on coronavirus. Certainly virus particles are too small to be picked up by traditional purifiers. But the U.S. Environmental Protection Agency notes that certain air filters can pick up particles that contain viruses — in other words, bigger objects that viruses hitch on to for a ride. To be clear, the EPA also states that "…portable air cleaners and HVAC filters are not enough to protect people from the virus that causes COVID-19."
But dorm rooms or indoor spaces where we spend a lot of time can be easily filled with other pollutants like CO2 and even other concerns like mold, pet dander and dust. We're big fans of the Coway Airmega line of air purifiers, which are decently priced and fairly quiet. The AP-1512HHS, which we reviewed just this January, is priced around $200 depending on where you find it online.
How To Create Smart Dorm Room - GearBrain TV Introduction www.youtube.com