Jaguar Smart Car Luxury car maker Jaguar is planning to turn its classic Land Rover into a self-driving car. Jaguar says they'll test more than 100 test cars for the next four years in the U.K.—starting in 2017. Automakers are flocking to develop autonomous options for their brands as tech companies from Google to Apple to Telsa push into their market space. Concerns around autonomous cars have grown in past weeks after Tesla reported crashes involving its Autopilot mode. Jaguar's research cars will reportedly have drivers in them during testing. (Via Reuters)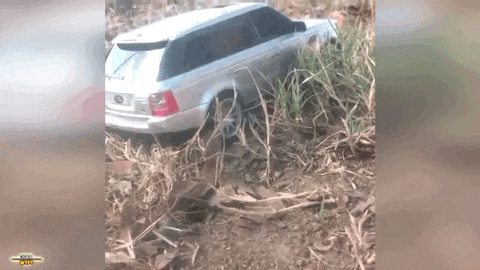 Cybersecurity Windfall Carmaker Fiat-Chrysler (FCA) wants to pay you for any cyber-security bugs you may find in their IT. Working with Bugcrowd, FCA is offering between $150 and $1,500 to people who locate security breaches in their techology, depending on how bad the loopholes may be. One recent example? FCA discovered a security risk in some of their car radios last year—releasing software updates that closed any potential access. As carmakers kit vehicles with more connected abilities—they also create more ways for hackers to gain access. FCA hopes the partnership with Bugcrowd will turn consumers into part of their IT team.

Pokémon Go Away Just one week into the Pokémon Go phenomena and already people (who aren't playing the game) are feeling a little annoyed. You can't walk down a single street in New York without stumbling past someone trying to catch the little beasts. And one family in Massachusetts reportedly discovered their home had even become a "gym"—essentially a public spot where you have Pokémon Go wars. Even better? There no easy way to contact the game makers and get their home off the grid. Anyone else found their home is not their private castle anymore? (Via Buzzfeed)
Eye-Tracking Adoption Sensors woven into smartphones, that read gesture and eye-tracking ability, are expected to grow to a $5 billion market by the end of this year. So says a new report from ABI Research which says healthcare, in particular, will see the biggest adoption of this technology from detecting concussions to translating sign language into speech.
"Silicon Valley" Mishaps Smart tech can be a bit confusing for everyone—even the fictional founders at Pied Piper on HBO's popular "Silicon Valley." We've got nine times where tech went horribly wrong for them.