LG's new Ultra HD projector might look like a trash can with its hinged lens protector, but it is also claimed to be half the size of its rivals and capable of beaming a 150-inch image onto your wall.
Debuting at the CES technology show in Las Vegas next week, the HU80KA projector serves up an Ultra HD image (also known as 4K) and supports HDR (high dynamic range) video for increased contrast.
There is also support for HDR10, but sadly LG does not mention Dolby Vision. The projector's compact design means it can sit on the floor or a shelf, and be mounted on a wall or hung from the ceiling. The unique design also means the lens is protected by the trash can-style lid when not in use.
At 2,500 lumens, LG claims the HU80KA is the company's brightest projector yet, beating its regular HD projectors by 25 percent. Sadly, there's no mention yet of how many hours the bulb is expected to last, or how much replacements cost.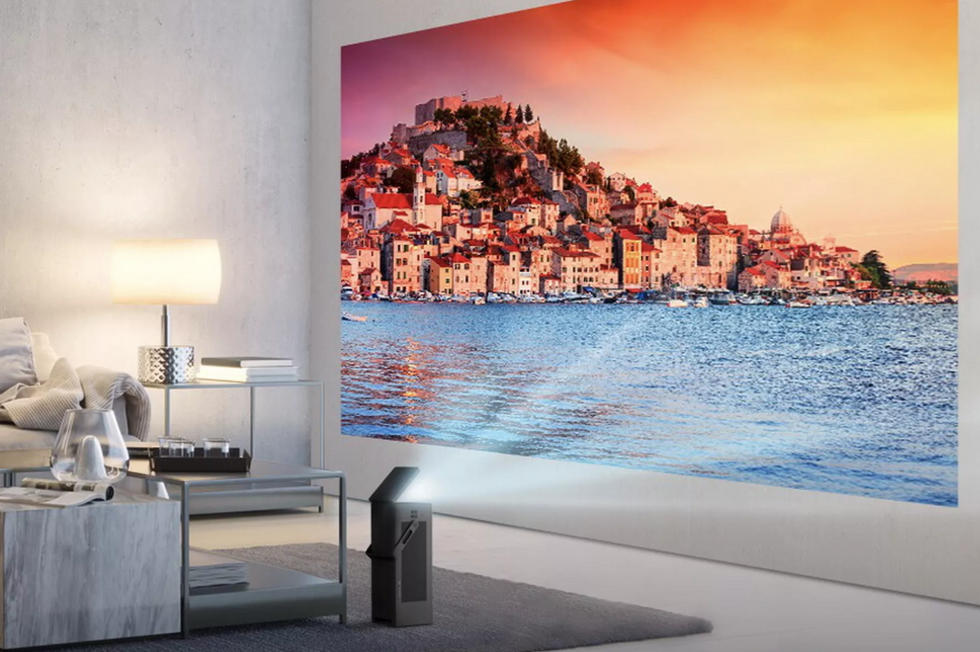 HU80KA can produce 150-inch images at Ultra HD resolutionLG
LG has also failed to disclose the price and release date of the projector itself — a common trick at CES, where mouthwatering gadgets are revealed weeks or even months before they are priced and given a shipping date.
The trash can (sorry, projector) features the same webOS software as LG's televisions, meaning it has access to a wide range of streaming services like Netflix and Amazon Prime Video — both of which offer Ultra HD content and even some HDR shows, too.
LG says there are two 7W speakers inside the projector, but ideally you should be hooking this up to a sound bar or cinema system via the optical, HDMI or Bluetooth connections. There's also an Ethernet port and Wi-Fi for streaming all that glorious HDR content. Alternatively, media can be played from a USB stick, and there is support for a keyboard and mouse to use with webOS's internet browser. There's no word on whether the projector will include Google Assistant, which is coming to some LG televisions in 2018.
GearBrain will be attended CES, bringing you the last news and hands-on reviews from the show floor.